The cloud stiffens competition as it yields a new digital supply chain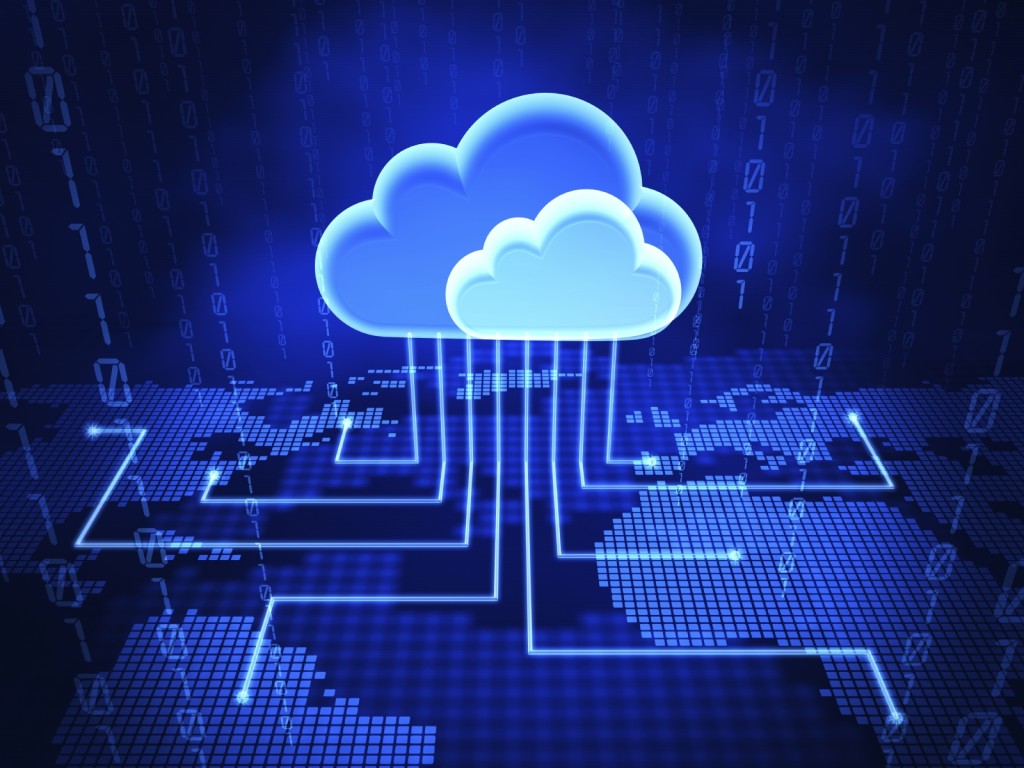 The battle for competitiveness in the cloud.
In this age of radical transformation for supply chains, top companies are tying together prevailing concepts, like big data and the Internet of Things (IoT), with cloud-based computing. Supply chains are being reimagined as digital networks that track not only physical goods, but also people, data, and money. As such, global technology giants continue to invest heavily in cloud computing.
The Chinese e-commerce company Alibaba Group Holding, Ltd. recently announced that it is launching its first international venture – a cloud computing hub in Silicon Valley, proving the fierce competition for market share is stiffening both globally and on the home turf. Notably, all five top-ranked companies listed by the 2013 Strategy & Global Information, Communications and Technology 50 study bet their future on cloud technologies. The companies (IBM, Microsoft, SAP, Oracle, and Cisco Systems) could not, until recently, be perceived as direct competitors, and now they all wield cloud-based portfolios as their competitive weapon of choice.
Analysts note:
The industry leaders are seeking dominant positions, wanting to become the kings of the cloud. As a group, they are putting distance between themselves and the second tier of followers.
For further proof data analytics is driving competition for cloud customers, we can look to a new report by Market & Research that shows data analytics and cloud computing are expected to record a combined growth of 26% annually over the next five years. The implication is that demand is hardly going to lessen as an increasing number of organizations need cloud solutions to manage and store the huge amounts of data that they use to transform manufacturing processes, fine-tune supply chains, forecast customer behavior, and optimize inventories – to name a fraction of potential applications.
And cloud-based computing is even moving the needle of interest in industries that seem inherently averse to making data and information more easily accessible. For example, concerns about data encryption, auditing controls, and transparency have stymied the adoption of cloud-based computing in the financial industry. According to a report by the Cloud Security Alliance, only 28% of American financial institutions have a cloud-based strategy in place, but as a sponsor of the report, Dr. Chenxi Wang, vice president of Cloud Security and Strategy at CipherCloud points out:
Cloud has made solid inroads in this industry with many firms looking to harnessing the power of cloud. There's plenty of room for growth, particularly for providers who can fill the void for the auditing and data protection controls that are at the top of respondents' cloud wish list.
Meanwhile, the public cloud services market alone could grow into a $100 billion industry by 2017, according to researcher IDC. Is your business prepared to leverage cloud computing for its supply chain activities? It's coming, ready or not.
---
Fronetics Strategic Advisors is a leading management consulting firm. Our firm works with companies to identify and execute strategies for growth and value creation.
Whether it is a wholesale food distributor seeking guidance on how to define and execute corporate strategy; a telematics firm needing high quality content on a consistent basis; a real estate firm looking for a marketing partner; or a supply chain firm in need of interim management, our clients rely on Fronetics to help them navigate through critical junctures, meet their toughest challenges, and take advantage of opportunities. We deliver high-impact results.
We advise and work with companies on their most critical issues and opportunities: strategy, marketing, organization, talent acquisition, performance management, and M&A support.
We have deep expertise and a proven track record in a broad range of industries including: supply chain, real estate, software, and logistics.