Archive for the "Leadership" Category
---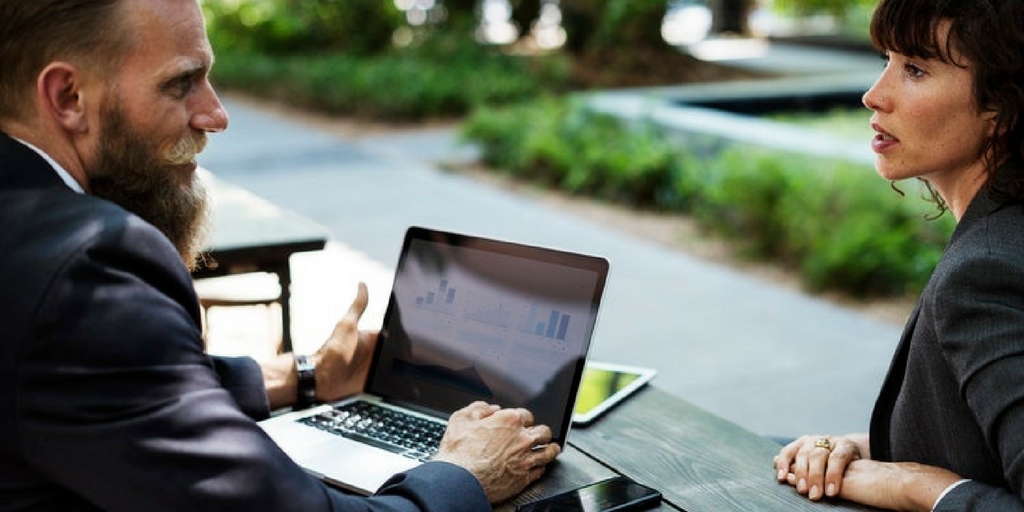 For busy executives, being active on social media is kind of like networking. It's one of those things that everyone says you absolutely have to do to benefit your career, but it's hard to make it part of your daily routine.
This guest post comes to us from Argentus Supply Chain Recruiting, a boutique recruitment firm specializing in Supply Chain Management and Procurement.
Let's be honest: it's even harder for those who came of age before social media became ubiquitous. It can be tough to pin down what channels you should be on, what you should be posting, and the specific ways that a strong social media presence will bolster your career.
Supply Chain Management and its related functions (Procurement, Planning, Vendor Management, Logistics, Operations) are on the opposite end of the spectrum from functions like sales and marketing – areas where your brand is everything.
But from our perspective, there are still lots of different benefits that Supply Chain and Procurement executives can gain from building their social media brands:
The most obvious – and relevant to a recruitment company like Argentus – is that having a strong presence on social media makes you a more attractive candidate for employers and recruiters.
Social media activity can help position you as a thought leader in your industry, which can help connect you with new possible suppliers and strategic partners that you can bring into your Supply Chain. This is just as valuable as leads that a Sales professional might gain from being active on social media.
Being a thought leader raises your profile in a job search, but it can also raise your profile within your company. If you feel stuck or siloed in a certain function, it can give you the opportunity to speak out about other topics within Supply Chain and Procurement. It can lead to increased responsibility and more leverage when it comes to promotions and salary increases.
If you're an executive (let's say Senior Director, VP, and C-Suite), you're a voice for your company. You can help raise the company's profile as an employer. This is huge for attracting talent – which is a major difficulty for companies in this tight job market that favours candidates.
With all that in mind, how do you actually gain these benefits? Here are a few tips:
1. Think about goals.
How many of us have heard, "you should really get active on social, it can help your brand," then signed up for a service, half-heartedly used it for a week and a half, and quit?
It's important to be strategic about why you're using social media to help further your career and brand. Are you looking to move into a new job? Are you aiming to connect with possible suppliers and partners? Are you trying to help your company seem like an awesome place to work? Are you going to offer thought leadership to be seen as an expert in the industry and widen your horizon?
When you've set concrete goals, it's much easier to figure out which social media activity is going to be most effective when building your brand.
2. Streamline your channels.
This follows on the previous point. It's easy to adopt a shotgun approach and sign up for – or resuscitate – your accounts on Twitter, LinkedIn, Facebook, Instagram, YouTube, and all the rest. But it's best to pick one or at most two channels based on your goals. LinkedIn is always a good pick for networking and personal branding – check out what we've done with LinkedIn Publisher. It's also, obviously, the best tool if you're in the hunt for a new job and want to network with peers, recruiters and hiring managers.
Twitter is the still the best channel for industry news, whether you're commenting on it or having conversations about it. Facebook and Instagram are more personal networks, so have less value for your professional career, but if you're already comfortable on those platforms they can be useful places to be active. Some fields like Procurement have dedicated social media networks (we happen to really like Procurious), which will help you connect with people in the field and share best practices.
One other thing to consider is video. It's more time – and possibly cost – intensive, but many executives have used YouTube, Vimeo or LinkedIn native video to speak about industry topics and build their personal brands. You might have to develop your video skills (modern smartphones can take videos with more than acceptable quality) or even hire outside video producers, but video has great engagement, so it can be well worth it.
3. Brand yourself.
Once you've chosen your channel or channels, you want to focus on creating a professional brand that resonates. This can sound intimidating, but often it just amounts to putting that little extra bit of "polish" into your social media profiles. Upload high quality pictures, include examples of your work or presentations that you've done. Think about your niche and the expertise you have to contribute.
4. Develop content.
The next step is to post on your chosen channels regularly. If you're on LinkedIn or Twitter, seek out connections and follow people and publications that are active in Supply Chain and Procurement.
Picture your social media feed as a place to develop content that might be interesting to other professionals in the field. This is something that a lot of people struggle with, but it's not too difficult once you get the hang of it. The best way to start is to re-post interesting articles with a comment. Say you've seen a great article about technology in Supply Planning: share it, and comment on how your organization does it. After you've developed a rhythm, make a quick post asking your network for best practices. Solicit advice. Shine a spotlight on people in your network or company. Make a comment on Supply Chain trends. What's a big story in the news that has implications for how organizations manage Supply Chain or Procurement? There are so many angles, and once you get active you start seeing more. Writing out your opinions about, say, Strategic Sourcing, might actually help you discover new ideas you didn't have before.
5. Focus on engagement rather than just numbers.
The return on investment for time spent developing a personal brand isn't always obvious. Things to pay attention to are new followers, connection requests, or mentions. But numbers aren't everything. Take it from us: if you're a consistent voice on your chosen channels, people are often paying attention even if they aren't "liking" every post. Lots of people are surprised when someone brings up their posts in conversation months later – even if that person has never given any online indication that they're reading. The key is to focus on quality of engagement rather than quantity of views or other metrics.
Even though it's quite a buzzword, a strong personal brand is a major asset to any executive or aspiring executive. It doesn't have to be a chore. It can actually become an illuminating part of your work routine, and it pays off. We hope these tips are useful even if you've been active on social media in a professional capacity before!
Related posts:
SaveSave
Archive for the "Leadership" Category
---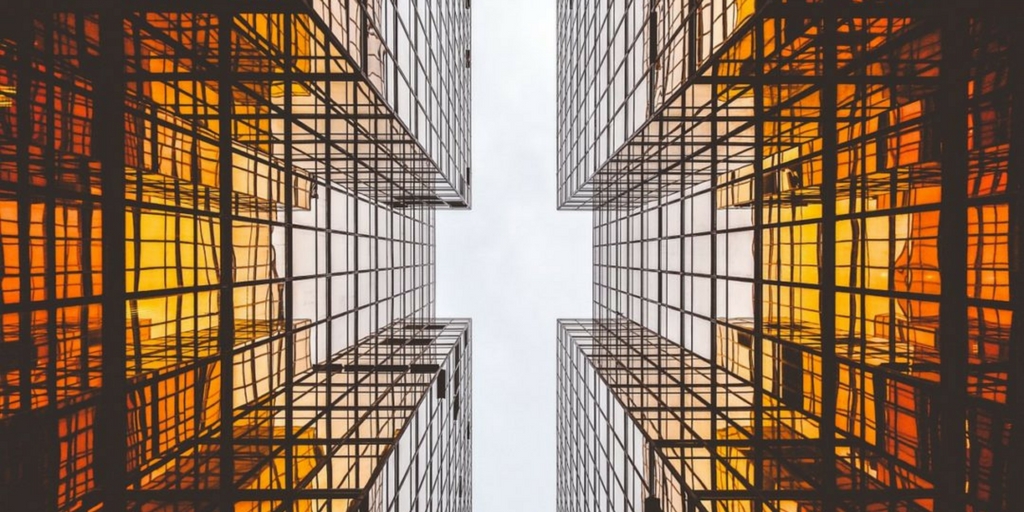 Our most-viewed leadership posts from this year cover positive and negative leadership characteristics and provide examples of exceptional industry leaders.
One of my favorite experiences from 2017 was interviewing Ellen Voie, the CEO of Women In Trucking. A true inspiration, Voie exhibits tangible passion for promoting more gender diversity into the transportation space, but her practical, strategic approach is the hallmark of her success. She is an exceptional leader, and I feel privileged to have gotten this opportunity.
Our top leadership posts from 2017 examine what makes a good leader, as well as what makes a bad leader. They also look at some executive thought leadership about industry trends, and talk about graduate programs from which future leadership may be matriculating.
Top 10 leadership posts
1) 80% of Executives Say Procurement Isn't Strategic Enough
Tis guest post from Argentus Supply Chain Recruiting looks at insights from the Procurement 2020 Survey. The survey of 200 C-Suite executives from a variety of industries and functions presents a rather dispiriting picture of the Procurement function today — or at least how it's perceived. The majority of executives don't think procurement is crucial to business leadership, and that it isn't a key input when making high-level strategic decisions. Read full post
2) Women In Trucking's Ellen Voie Paves the Way for Women Drivers & Managers
Ellen Voie is successfully breaking down barriers and changing the perception of the trucking industry. As founder and president of Women In Trucking (WIT), Voie and her team work to promote the organization's mission "to encourage the employment of women in the trucking industry, promote their accomplishments, and minimize obstacles faced by women working in the industry." I spoke with Voie about her experiences in the transportation industry, as well as her hopes for WIT and the future of women truckers. Read full post
3) Top Supply Chain Management MBA Programs 2018
We write frequently about the importance of recruiting and strengthening the relationship between academia and the supply chain industry as means to solve the growing supply chain talent gap. If your company is looking to hire, consider strengthening your rapport with schools that offer supply chain programs or specialties. The U.S. News & World Report annual rankings give companies in the supply chain and logistics industries an idea of where some of the brightest graduates, who will be seeking employment in the upcoming months, will be coming from. Read full post
4) 5 Ways to Push Employees to Be Their Best without Stressing Them Out
Management works to create a balance between pushing employees and pushing them past their limits. Leaders should create a safe and supportive environment where employees feel respected and, in turn, cooperative and productive. With this is mind, it's important to incorporate tangible ways of reducing stress for your employees. This post offers some ideas. Read full post
5) How to Be a Bad Leader: 6 Common Characteristics of Poor Leadership
What's the number one reason talented employees quit? Gallop polls show that 50% of employees cite their managers as the reason for leaving. A bad leader can cost your company.  And poor leadership at the highest levels of a company can be detrimental to a business. This post outlines 6 common characteristics of poor leadership that should be red flags to all companies. Read full post
6) Should You Get an MBA in Supply Chain or a Designation?
Again, our friends at Argentus Supply Cain Recruiting ask an important question: What value do you see in getting a Master's Degree in Business/Supply Chain vs. some of the designations out there? The recruiting experts speak to what companies are looking for in hiring, and how graduating from these programs builds your personal brand. Read full post
7) Should You Freeze Hiring During Uncertain Economic Times?
Despite an 8-year bull market, many businesses are still licking the wounds caused by the 2007 financial crisis. Add a volatile political climate and predictions of impending economic turbulence, and you can't blame those growing wary of rapid growth or expansion opportunities. But, as the supply chain is already suffering from a talent gap, can companies afford to slow or freeze hiring — or, even, to downsize? Research suggests that organizations that balance caution with a forward-looking talent-acquisition strategy may fair best through difficult economic times. Read full post
8) Why Supply Chain and Logistics Executives Should Be Active on Social Media (as Themselves)
With their relative celebrity, supply chain and logistics executives are uniquely positioned to attract a following of customers, prospects, potential talent, industry peers, and admirers. They can use social media to connect with these people, share their ideas and industry news, and become the human face of their brands. It amplifies the company's social media efforts in a way brands can't do themselves. Read full post
9) Women Leaders Who Make the Supply Chain Flow
We have had the opportunity to interview 6 supply chain leaders about their professional experiences, as well as their thoughts on gender diversity in the industry and beyond. Interviewees include: Kendrea Durr-Smith, Director of Global Trade Compliance, Arrow Electronics; Barbara Jorgensen, Co-Founder and Managing Editor, Electronics Purchasing Strategies; Hailey McKeefrey, Editor-in-Chief, EBN; Cathy Morris, Senior Vice President and Chief Strategy Officer, Arrow Electronics; Mickey North Rizza, VP of Strategic Services, BravoSolution; and Kelli Saunders, President, Morai Logistics. Read full post
10) There Are Lessons in Success, Not Just Failure
Companies have a responsibility to ask the tough questions when things go awry. We have all been in these meetings: we diagnose failures, and we dissect the process, tools and staff involved to get to the root of the problem. Unfortunately, most companies only step back and really dive into what happened when something bad happens. But what if companies took the same approach when something went right? Read full post
Related posts:
SaveSave
Archive for the "Leadership" Category
---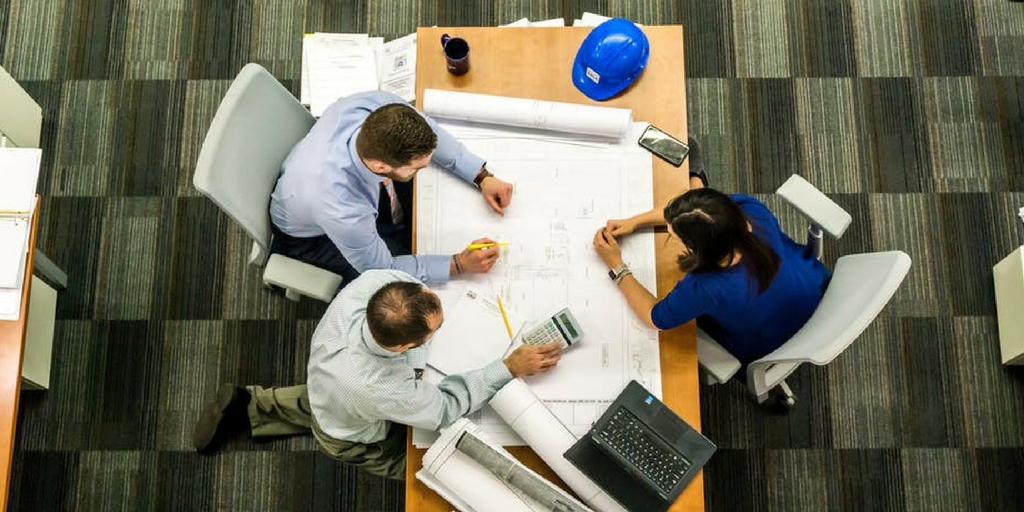 Making the shift from doing to leading can be challenging for any supervisor, but great leaders need to master the skill of delegating.
Delegating is a true skill set. Some leaders find it very difficult to let go of the control over daily tasks. They spend their time focusing on mundane details, instead of passing the work to their qualified team members.
To be an efficient leader, you must develop the skill of moving tasks off you plate. Delegating is a great way of encouraging your team members and creating new opportunities for their professional growth and development.
"True organizational productivity requires engaged, informed personnel willing and eager to work toward the organization's mission and vision. And it all starts with a simple concept that's amazingly hard for some people to implement: letting go of control," writes Laura Stack for Vistage.com.
And though letting go of control can be very difficult, the increasing pressure of having all the responsibilities fall on you can have major impacts on the quality of your work. If delegating doesn't come naturally to you, practice! In a recent article in the Harvard Business Review, Director in PwC's Leadership Coaching Center of Excellence Jesse Sostrin suggests three practical tips for easing into the art of delegating.
3 tips to master the skill of delegating
Choose the right people
If you want to save time and focus on leading your staff, you need to have a strong team behind you. A large part of feeling comfortable delegating is having trust in the people that support your efforts. Knowing you have smart, capable team members allows leaders to be confident in the work that's taking place. To get the most out of delegating, set up a reporting structure and make it known that you're available for help. Then step back and give your team the space to do their jobs.
Inspire their commitments
Fully committed team members understand how their work is contributing to the big picture. "Once you've defined the work, clarified the scope of their contribution, and ensured that it aligns with their capacity, carefully communicate any and all additional expectations for complete understanding. This is crucial when you have a precise outcome or methodology in mind," writes Sostrin. Make your expectations challenging, yet achievable. And always keep your door open. Open lines of communication are key in ensuring your team understands your expectations and is committed to the work.
Stay engaged, but not involved
Being too involved can lead to micromanaging. Being too hands-off can lead to missed opportunities to offer support and help. Finding the balance between the two is crucial in being an efficient delegator. You need to find the spot where you can offer support but give your team the space they need to feel confident in their own abilities. Not sure where that sweet spot is? Ask! Some employees will appreciate a little more guidance, where others will want to figure it out on their own. As you practice delegating, you'll get to know your team better and learn the best ways to support them. And never shy away from sharing praising when a task is done correctly.
Delegating is a must for saving time and money in any office. However, delegating is much more than just assigning tasks. When done correctly, it creates opportunity and empowerment for your staff, as well as yourself. It will take a bit of practice, but it's never too late to start mastering new skills.
Related posts:
Archive for the "Leadership" Category
---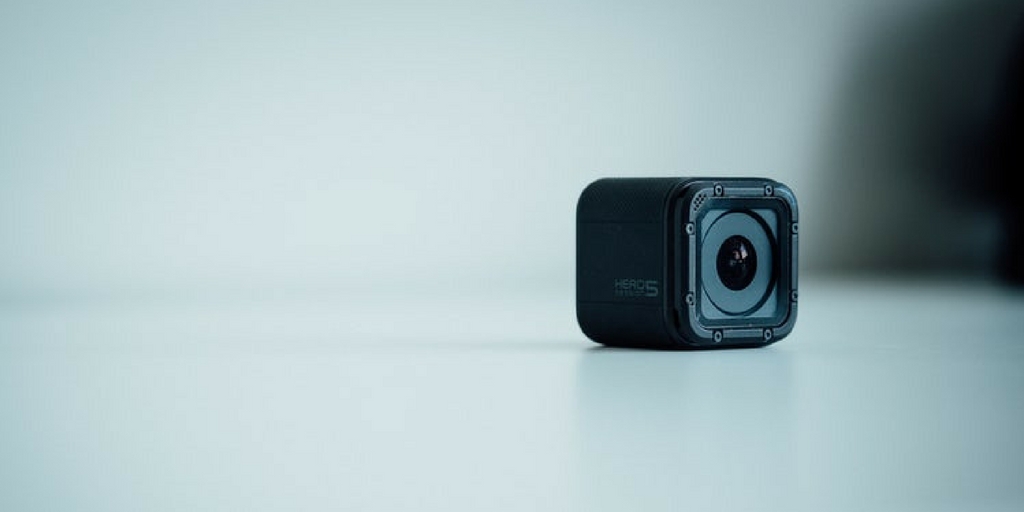 More and more companies are leveraging digital technologies to keep extra tabs on their employees, both in the office and at home.
This guest post comes to us from Argentus Supply Chain Recruiting, a boutique recruitment firm specializing in Supply Chain Management and Procurement.
As part of our efforts to chronicle the ways the workplace is changing, we recently wrote about how more companies are adopting formal work from home policies. More organizations realizing that these policies – and other alternative working arrangements – can help them attract and retain top talent in a thriving job market. Working arrangements are becoming more flexible, but today we wanted to write about another countervailing trend.
The rise of digital communications (and applications like Skype, Google Docs, and Slack) has enabled work from home policies that let workers collaborate in real time across big geographic distances. Now, an article in the Guardian by Olivia Solon details how more companies are leveraging other digital technologies to keep extra tabs on their employees, both those who work in the office and those who telecommute.
Companies have long monitored their employees' email, and blocked certain websites from company networks (as well as, of course, monitoring their physical presence in the office). But Solon writes about how more and more high-tech pieces of software are encouraging companies to monitor their employees' screens, keystrokes, social media posts, private messaging, and even face-to-face interactions. As Solon puts it, "today's workplace surveillance software is a digital panopticon" that makes employees assume they're being watched so that they'll stay on task and avoid any kind of distractions.
(For those who don't know the reference, the Panopticon was an architectural design for a prison made by philosopher Jeremy Bentham in the 18th century in which a central guard tower, shadowed under darkness, kept watch over a circle of inmates who weren't able to see at any given moment whether they were being observed.)
These technologies include Crossover's WorkSmart, which bills itself as a "Fitbit for how you work" and offers managers a numerical score after measuring employees' keystrokes. It also uses remote employees' webcams to take photos of them every ten minutes and make sure they stay on task. Another technology named "Wiretap" – charmingly enough, for employees who don't see themselves as criminals – measures the number of emails an employee sends, the number of times they open documents, the programs they use, and their keystrokes, alerting supervisors about any deviations from their normal numbers. Teramind, another employee surveillance solution, measures the amount of switching between applications that employees are doing, supposing that a high amount of switching signals a distracted employee who needs to be reprimanded. Another service, Qumram, monitors employees' personal devices, including messaging apps like WhatsApp, to make sure that they aren't discussing anything untoward.
It's a new level of penetration into employees' activity and private lives, and it all raises some interesting privacy and employee management issues. On the ethics front, it kind of comes down to this: does the idea of your employer taking a picture of you through your webcam every ten minutes give you the creeps?
Everyone has different opinions about the privacy aspects of these technologies, and whether it's good for employees' mental health to have all their computer activity monitored. But we're interested in discussing these technologies from an employee management perspective:
From our perspective, what's dangerous about this isn't necessarily the technology itself – and believe us, it's truly disconcerting to see one of these app's founders literally saying "big brother is watching you," (seriously, read the article!). But from our perspective, the issue is really the larger ethos of extreme micromanagement that this technology serves.
It's reasonable for companies to want to protect their data. It's fair for them to want to keep an eye on what their employees are doing – they are the ones paying for the time, after all. But the idea that an aggressive focus on every keystroke is going to improve white-collar productivity? To us, that's specious at best. From our perspective, companies thrive when they trust their employees. They succeed when they grant them the autonomy to go above their "assigned duties" to find new projects, new lines of business, and new efficiencies – not when they obsessively monitor them to ensure those duties are being carried out.
Micromanagement often leads to loss of trust, a dearth of creativity, burnout, and high employee turnover. Is all of that worth it for the opportunity to catch an employee "stealing" ten minutes of the day to check social media, or use the bathroom if they're working from home?
In our opinion, it's not.
It's telling that a lot of these software solutions use language that treats employees like children or criminals. Solon quotes the CEO of Awareness Technologies, who says "if you are a parent and you have a teenage son or daughter coming home late and not doing their homework, you might wonder what they are doing. It's the same as employees." Is it? Employees are people that you've vested with your trust. They're people you've specifically hired because of their skills and creativity. They're the critical success factor to your organization. So why should the assumption be that they're up to no good? Isn't it better to hire with trust in mind, and measure results to see if each employee deserves that trust?
The evidence is pretty clear that companies innovate when they treat employees like adults. Is it a coincidence that some of the most innovative companies in the world, including Google, Uber and 3M offer employees enough freedom at the office to work on non-assigned projects, and even nap?
There are legitimate reasons for this kind of surveillance: in parts of the financial industry, these solutions can prevent insider trading. They can also help monitor sexual harassment and inappropriate behavior. When you're talking about management style, a certain amount of micromanagement is inevitable, even warranted. But in our opinion, these kinds of total digital employee surveillance schemes will most likely result in an atmosphere of fear and distrust in the workplace, which is the opposite of a productive environment.
But what are your thoughts? Do these heightened employee surveillance systems encourage excessive micromanagement, or do you think they stand to make workers more productive? We're open to all perspectives and experiences. Let us know what you think in the comments!
Related posts:
Archive for the "Leadership" Category
---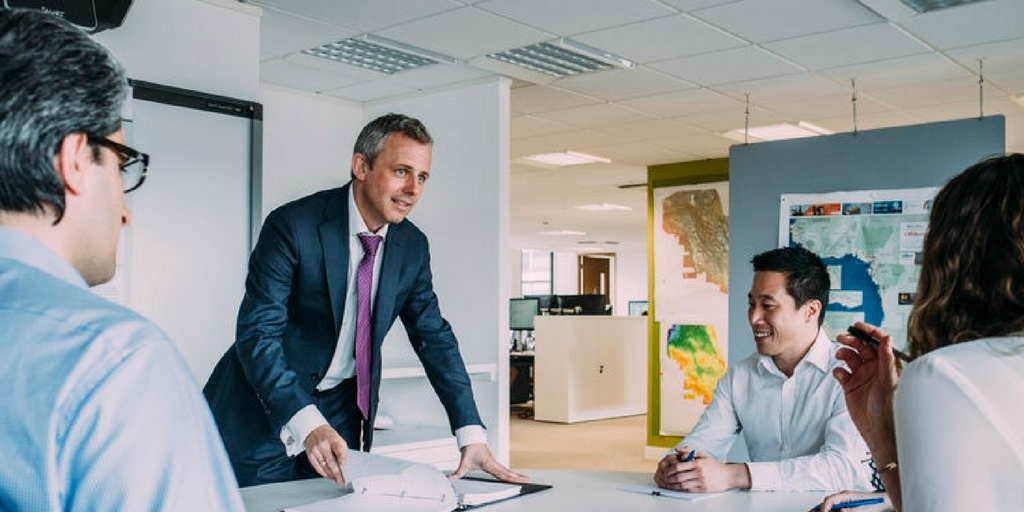 Employees are much more than people you employ — they can be your best brand ambassadors.
There are many benefits to having employee brand ambassadors, and one of the biggest is the rise in peer influence in B2B buying. But the benefits don't stop there. There are the increased social media reach, growth in brand engagement, and elevated employee performances.
But companies can't force their employees to become brand ambassadors. To be truly effective, the shift from employee to brand ambassador must happen organically. But there are ways to help. Here are 3 ways to use your employees as your greatest marketing tool.
3 ways to cultivate brand ambassadors
1. Create a work environment people enjoy coming to.
One of the best ways to get employees to speak honestly and positively about your brand is to have employees that enjoy coming to work.  Make sure that your office is an environment that promotes a positive culture. Being flexible, recognizing a job well done, and offering opportunities for professional growth are ways to cultivate satisfied, productive employees.
When an employee feels valued, s/he is more likely to promote your brand. Opportunities for professional development and recognition for hard work may seem like small gestures, but they contribute to happy employees. This breeds the most effective brand ambassadors.
2. Improve employee engagement.
The more excited your employees are about their jobs, the more engaged they will be. And what's more, companies with highly engaged employees see a 20% increase in sales and a 10% in customer ratings.
Improve engagement by encouraging open lines of communication with your employees. Make sure they are in-the-know with company happenings. Encourage their feedback. Work to implement suggestions employees make to improve processes. If you want employees to invest in your brand, you must build the bridge between being an employee and feeling like a part of the team. When employees feel like an insider, they are engaged with your brand and will naturally want to promote it.
3. Provide incentives.
When you have employees that are passionate about your brand, it's important to find ways to recognize the work they're doing as brand ambassadors. The obvious incentive is money, but that's not always the best way to encourage your employees.
Ever heard of motivation crowding theory? This theory states that extrinsic motivators, such as monetary incentives, can undermine intrinsic motivation. If you have happy, productive employees that want to rave about your company, don't squash their excitement by throwing money at them. This could turn their passion into more work.
There are lots of other incentives that will keep your employees dedicated to being brand ambassadors. One of the easiest to implement is recognition. A shout out on your social media pages or recognition in a staff meeting can go a long way. Other options include product giveaways or discounts with your vendors. Get creative! The incentives don't have to be expensive, but a little motivation can go a long way.
Don't miss out on one of your brand's greatest marketing opportunities — your own employees! Help your team make the leap from employee to brand ambassador, and watch how the shift benefits everyone in your office, including you.
Related posts:
Archive for the "Leadership" Category
---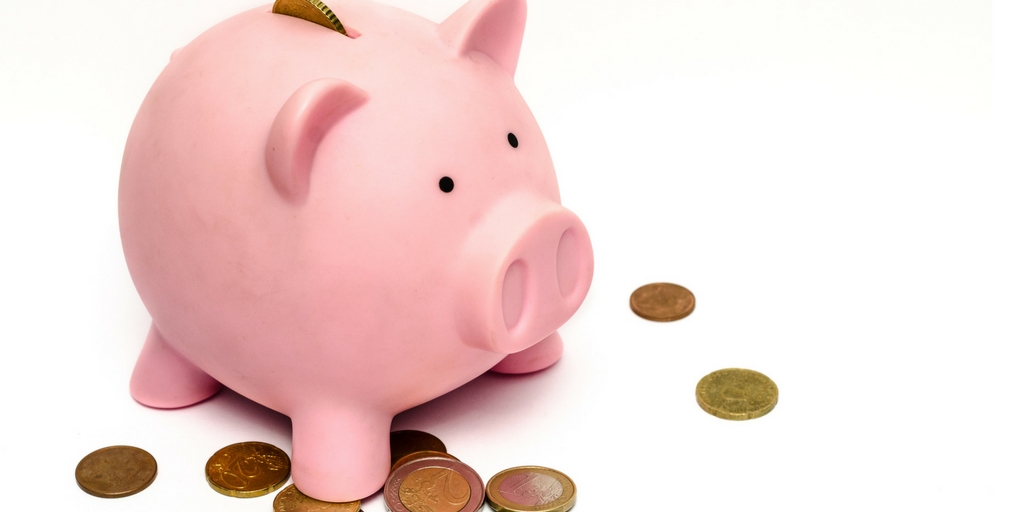 Investing in your employees through wages, time and energy can have a big impact on your company's productivity.
Successful companies understand that employees' job satisfaction and engagement affect productivity. After all, employees are an extension of your business. Keeping them challenged and encouraged is key to their success, as well as the overall success of your company. In research for their book, Time, Talent, and Energy, Bain partners Michael Mankins and Eric Garton discovered that investing in your employees does, in fact, pay off for companies. "The top-quartile companies in our study unlocked 40% more productive power in their workforce through better practices in time, talent and energy management," says Garton.
Here are the 3 investments that Mankins and Garton found most impactful to productivity.
3 investments that will invigorate productivity
1) Wages
Three economists studied OECD data representative of the whole population of businesses in 16 countries around the world. They found that firms paying higher wages were reporting higher productivity. The link between the two seems pretty basic: Pay workers higher wages and they will feel valued and be more productive at their jobs.
But many companies believe that higher wages come at the cost of their consumers. This doesn't have to be the case. Dan Teran, chief executive of Managed by Q, is a thought leader in higher wages creating a culture of respect and productivity.
"Teran believes that most American businesses, and especially fast-growing start-ups like Uber, have mistaken short-term gains for long-term value, undercutting the share of revenue that flows to workers in a way that will perversely hurt their bottom line. He believes, even more radically, that decades of rising inequality and stagnant wages in America are not an inevitable byproduct of capitalism; instead, they come from a simple misunderstanding about how best to deploy workers and recognize the value they bring to a company." Managed by Q's 'Good Job' Gamble, Adam Davidson
From small businesses like Managed by Q to retail giants like Walmart, the ideology behind better wages and benefits is catching on. Companies are understanding the relationship between production and pay and trying to narrow the gap.
2) Time
The pressure of working long hours and being available around the clock has a lasting effect on employees. Such practices often lead to burnt out, overworked team members. In fact new research suggests that, on average, managers have fewer than 7 hours per week of uninterrupted time to do deep work. Their days are filled with meetings, responding to emails, and having short increments of time to complete tasks.
The average company loses more than 25% of its productive power to organizational drag, processes that waste time and prevent people from getting things done. Meetings that last too long and processes that move too slowly contribute to lower productivity, less quality work, and low employee morale.
Allowing employees the time to feel creative and focused on their projects will lead to breakthroughs in productivity. Try establishing quiet hours for certain times of the day to encourage workers to spend more uninterrupted time deep thinking, which can lead to innovative and fresh ideas.
3) Energy
An inspired employee is more than twice as productive as a satisfied employee and more than three times as productive as a dissatisfied employee. Yet, only one in eight employees are inspired. One of the most beneficial things a company can do is to inspire its employees. Engaged working environments and positions that allow creative and innovative thought will lead to increased employee engagement and productivity.
Companies like Apple, Netflix, Google and Dell are 40% more productive than the average company. Why is that, you ask? These companies invest in inspiring their employees.
"Inspirational leadership can be taught. Companies that recognize that and invest in making it happen create meaningful impact on the productivity of their company," says Mankins. Studies have shown that employees that feel satisfied with their jobs are more productive.
Give your employees the autonomy to feel engaged in their work. This freedom will give them the opportunity to get creative and involved in their projects.
The opportunity exists for all employers to positively affect worker happiness while simultaneously increasing productivity. If your company is interested in exploring the benefits of investing in their employees, focusing on wages, time and energy is a good place to start. You might be surprised to find currently untapped financial gains just by putting investment in your employees at the top of your priority list.
Related posts: