Posts Tagged "brand ambassadors"
---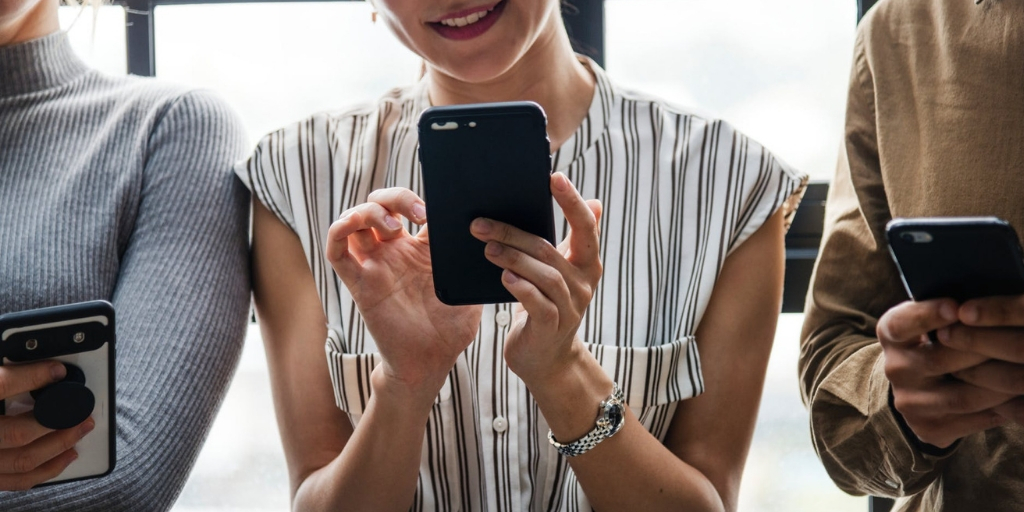 As content marketing continues to increase in popularity, here are six trends to consider when planning your 2019 strategy.
A recent article by Forbes on content marketing notes: "As recently as a few years ago, marketers handled content mostly as a side project. It was more of a bonus than an essential role — something you did when you had time because it took a backseat to more traditional marketing projects and responsibilities. That's changed."
Boy, has that changed. The content marketing industry is expected to be worth more than $400 billion by 2021.
The 2018 report from the Content Marketing Institute shows just how prevalent content marketing is, and how essential it has become to creating brand awareness, educating your audience, and building credibility and trust with your customers.
Supply chain & logistics marketers: Trends to watch
So, where is content marketing headed in 2019? Content marketing budgets are still on the rise, and supply chain and logistics companies are increasingly seeing the value in moving to an inbound marketing strategy driven by original content.
These are the six notable trends to consider when planning your 2019 content marketing strategy.
1. Video
Video is currently the most popular form of content being consumed online today, and video marketing will continue to have substantial value in 2019.
Smart supply chain marketers should start the new year by developing a visual storytelling strategy that offers consistent delivery of valuable content.
What's your best bet? Be helpful and teach your audience something worthwhile to them.
2. Chatbots
The rise of chatbots – automated computer programs that simulate human conversation in messaging apps – is expected to continue in 2019. Business Insider recently reported that the number of people on messaging apps surpassed the number of users on social networks!
Business Insider recently reported that the number of people on messaging apps surpassed the number of users on social networks!
Click To Tweet
Chatbots are just one of the ways artificial intelligence will shape the content marketing landscape in 2019, but their ability to drastically increase customer engagement puts them on the short list for a major trend to watch in the coming year.
3. Voice search
Voice search is becoming an increasingly prevalent means of attaining information. Statistics vary, but it's expected that anywhere between 30-50% of all searches will be voice searches by 2020. A recent report by NPR and Edison Research found that the rise of smart speakers is substantially changing consumer routines and purchasing behavior.
A good content marketing strategy for 2019 should consider how your customers might use voice search in your industry, and what you can do to maximize your content's ability to respond.
4. Long-form content
I love this one, because it harkens back to humble beginnings of content marketing and the desire to put informative, quality content in front of a targeted interested audience.
Long form content – white papers, case studies, and lengthier blog posts e.g. – will have a resurgence of renewed appreciation in 2019. Why? Because many industries, including supply chain and logistics industries, are saturated with tons of mediocre short form content. People are increasingly looking to weed through it all for substantial quality posts from trusted sources. In addition, search engines will favor longer posts in results rankings.
Cheers to 2019 being the year of quality over quantity!
5. Brand ambassadors
We wrote about brand ambassadors as we headed into 2018, but they are worth mentioning again as we look forward to 2019. Brand ambassadors are employees that influence the B2B buying decisions of others, and they are an often-overlooked resource with more traditional marketing tactics.
Peers and colleagues are the third most influential source of information for business to business (B2B) purchasing, right behind online searches and your website! And there's nothing more credible than a friend who speaks highly of their company's product or service.
Definitely consider how you can help make brand ambassadors out of your employees in 2019.
6. Market Influencers
The final trend to watch in 2019 is influencer marketing, a form of marketing which focuses on influential people rather than the market as a whole.
Basically, marketers identify individuals who might have influence over potential buyers and create marketing campaigns and activities around these influencers. In many ways, this works similarly to a brand ambassador, where a single person influences their network of friends; in this case, however, the market influencer has a large network and a lot of "friends" who listen.
Influencer marketing will be a huge trend in marketing for 2019, and it would be worth considering who might be an influencer in your industry in the coming year and what your company might do reach them.
So, there you have it. As we head into 2019, these are the trends to watch and plan for in content marketing space.
The B2B buying climate is growing longer and more complex, and content marketing is so effective throughout the entire sales cycle if it's done well.  The end of the year is a great time to revisit your marketing strategy and make any necessary changes for the coming year.
Best wishes in the year ahead!
This post originally appeared on EBN Online.
Related posts: 
Posts Tagged "brand ambassadors"
---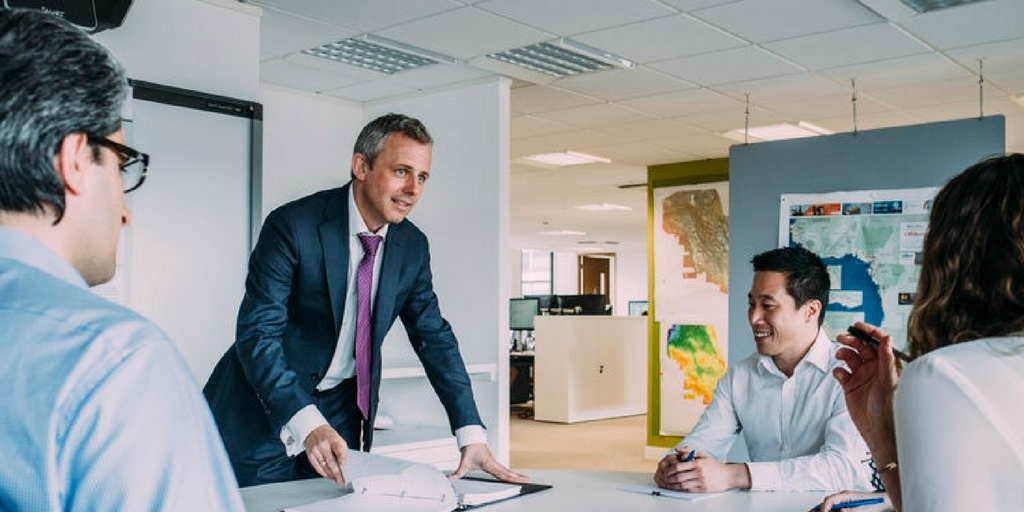 Employees are much more than people you employ — they can be your best brand ambassadors.
There are many benefits to having employee brand ambassadors, and one of the biggest is the rise in peer influence in B2B buying. But the benefits don't stop there. There are the increased social media reach, growth in brand engagement, and elevated employee performances.
But companies can't force their employees to become brand ambassadors. To be truly effective, the shift from employee to brand ambassador must happen organically. But there are ways to help. Here are 3 ways to use your employees as your greatest marketing tool.
3 ways to cultivate brand ambassadors
1. Create a work environment people enjoy coming to.
One of the best ways to get employees to speak honestly and positively about your brand is to have employees that enjoy coming to work.  Make sure that your office is an environment that promotes a positive culture. Being flexible, recognizing a job well done, and offering opportunities for professional growth are ways to cultivate satisfied, productive employees.
When an employee feels valued, s/he is more likely to promote your brand. Opportunities for professional development and recognition for hard work may seem like small gestures, but they contribute to happy employees. This breeds the most effective brand ambassadors.
2. Improve employee engagement.
The more excited your employees are about their jobs, the more engaged they will be. And what's more, companies with highly engaged employees see a 20% increase in sales and a 10% in customer ratings.
Improve engagement by encouraging open lines of communication with your employees. Make sure they are in-the-know with company happenings. Encourage their feedback. Work to implement suggestions employees make to improve processes. If you want employees to invest in your brand, you must build the bridge between being an employee and feeling like a part of the team. When employees feel like an insider, they are engaged with your brand and will naturally want to promote it.
3. Provide incentives.
When you have employees that are passionate about your brand, it's important to find ways to recognize the work they're doing as brand ambassadors. The obvious incentive is money, but that's not always the best way to encourage your employees.
Ever heard of motivation crowding theory? This theory states that extrinsic motivators, such as monetary incentives, can undermine intrinsic motivation. If you have happy, productive employees that want to rave about your company, don't squash their excitement by throwing money at them. This could turn their passion into more work.
There are lots of other incentives that will keep your employees dedicated to being brand ambassadors. One of the easiest to implement is recognition. A shout out on your social media pages or recognition in a staff meeting can go a long way. Other options include product giveaways or discounts with your vendors. Get creative! The incentives don't have to be expensive, but a little motivation can go a long way.
Don't miss out on one of your brand's greatest marketing opportunities — your own employees! Help your team make the leap from employee to brand ambassador, and watch how the shift benefits everyone in your office, including you.
Related posts:
Posts Tagged "brand ambassadors"
---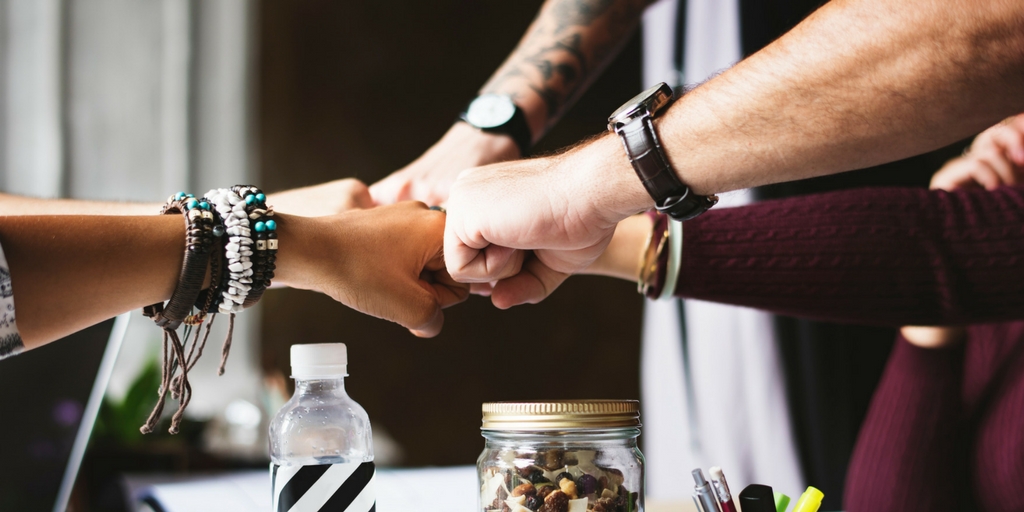 As peer influence becomes increasingly important in B2B buying decisions, empowering employee brand ambassadors will benefit your bottom line.
I recently attended a dinner party where I met a new acquaintance. We talked about our families, our hobbies and, of course, our jobs. She recently started working for a small business about which she was tangibly passionate. After listening to her talk, I went home, immediately started following the company on social media, and purchased some products.
Some companies are overlooking their greatest marketing tool: their employees. That woman made a big impression on me and actually influenced a sale. The experience reflects a trend that's also growing in the B2B space: the impact of peer influence on buying decisions. In fact, 68% of B2B buyers say they give credence to peer reviews in the purchase process.
Imagine the number of people you could reach through each employee's peer network. It's a massive opportunity.
I've written lately about the rise of influencer marketing. It's a strategy B2B businesses are starting to understand and use to their advantage. But you don't need a Kardashian or even an important industry professional to get started. Employees are your most natural, ready-made influencers.
Here are 3 reasons to invest in making your employees brand ambassadors.
3 benefits of employee brand ambassadors
1. Increased social media reach
According to a study conducted by the MSL Group, employee advocates are connected to 10X as many people as their brand on social media, and can increase the reach of brand content by 561%. If your employees are posting about your company on social media, they're reaching a much wider audience than your company page is.
While 57% of companies have a LinkedIn company page, 94% of B2B buyers use LinkedIn to distribute content. If your employees are posting company content to their personal LinkedIn accounts, imagine the potential range your brand has to reach new audiences. And these people aren't hearing it from your corporate page. They're hearing it from a peer connection. That's definitely more powerful.
2. Increased brand engagement
When it comes to increasing brand engagement, there is no better place to start than with your own employees. Peer influence is a natural extension of employees who believe in your company and its mission.
While only 3% of employees share company-relevant content on social media, they actually drive a 32% increase in engagement. And their advocacy has a greater impact their peers' buying decisions than you might imagine. Studies show that leads gathered as a result of employee advocacy convert 7X more often than other leads.
3. Elevated employee (and company) performance
While your employees are advocating for your company, they will also benefit from their new role as brand ambassadors. They will be more engaged and invested in their jobs. And the additional responsibility will foster a sense of pride and professional growth.
That pride translates to greater productivity. Companies with engaged employees outperform those without by up to 202%. But that's not all! Companies with highly engaged employees saw a 20% increase in sales and a 10% in customer ratings.
Empowering your employees
Successfully reframing your employees as brand ambassadors requires creating a culture that empowers and incentivizes employee participation. Offer them the appropriate training or knowledge. Ask them to complete specific tasks (e.g., sharing company content), and give them room to be creative in their ambassadorship as well. Make sure you regularly engage them and thank them for their help.
Keep in mind: Employees are much more likely to participate if what you're asking them to do is seen as complementary, not supplementary, to their workload. Make sure you are appropriately compensating them for any activity outside of normal working hours to avoid resentment. And, most importantly, keep the dialogue open. You never know how impactful your employee brand ambassadors can be.
Related posts:
Posts Tagged "brand ambassadors"
---
Employees are much more than people you employ — they can be your best brand ambassadors.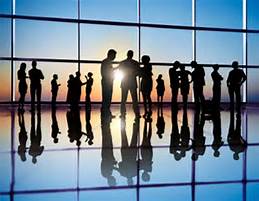 A friend shared a story recently. He was chatting with a woman at a party years ago. While they were exchanging pleasantries and engaging in small talk, he asked where she worked. She told him that she worked for a certain bank, which happened to be his bank. He felt valued by the company and loyal to it, as it was where he opened his very first bank account when he was just starting college. When he cheerily told her that he was a customer, she promptly and dryly responded, "Oh, have we ripped you off yet?"
Soon after he changed banks.
Some companies are overlooking their greatest marketing tool: their employees. That woman made a big impression on my friend and actually effected change. Though not the ideal outcome and desired action that the bank would have wanted, it illustrates an interesting point. According to the 2013 Edelman Trust Barometer, "employees rank higher in public trust than a firm's PR department, CEO, or founder. 41% of us believe that employees are the most credible source of information regarding their business."
Employee influence is huge. They can be, in fact, your most influential brand ambassadors.
The hope is, of course, that employees share the positive aspects of the business and become vocal champions, providing current and potential customers an interesting perspective that can't be found in traditional ads and other marketing tools. Employees as assets, not people who punch in, work, and punch out. They can represent and reflect the best aspects of a company.
How can companies introduce and integrate this concept of brand ambassadors into their practices?
Communication
To grow a culture of brand ambassadors, it's critical to communicate your vision, repeatedly, to your employees, your consumers, and the general public. It's no longer a question of whether employees will share their experiences about working at your company, but rather whether they're saying the things you'd prefer them to say.
By companies posting positive stories on Facebook and Twitter, employees can then share those inspiring posts in their own circles. One "I love working here!" post can deeply influence potential consumers. It may be the best marketing power out there.
When a company has a mishap, it's easy fodder for conversation, but it won't be the focus of loyal employees, who can redirect the attention to something more positive.
Choose a leader
Choose an employee who can act as a community organizer amongst peers. The leader should be: well-liked, diplomatic, encouraging, responsible, collaborative, and reliable. This is not someone who is demanding and barks orders, but someone who understands the nuances (think: your go-to star who possesses tact and grace).
The leader has many roles, least of which is a guide and role model. She can coach others on best practices and responsible strategies, suggest and review social media content, brainstorm new storylines to promote the company's message. Sometimes, a simple reminder to update LinkedIn or suggestion to write an article about a positive aspect of the business can get the ball rolling and create regular posting habits.
Remember that the people who work for you are much more than hired help, much more than people you employ. They're talent. Allow them the opportunity to stretch and use their talent to showcase your brand in new ways. Brand ambassador is not a bad title!