Your search results for "Inbound links"
---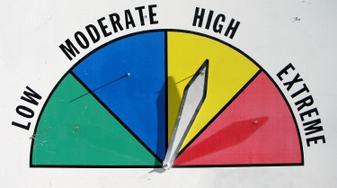 I work with companies from the supply chain and logistics industries to identify and execute strategies that will grow their business.  Too often I see companies who have invested time and money into developing a B2B inbound marketing strategy and have fallen flat.  Here are six reasons why inbound marketing strategies tend to fail:
The ideal customer is not being targeted
A successful inbound marketing strategy will attract and engage the "right people" – ideal customers.  It is therefore essential that time is taken to understand who the ideal customer is, the needs of the customer, and the customer's pain points.  Your company's website, social media presence, and email communications, should speak to your ideal customer.
Content is not published consistently
A common pitfall is establishing a blog, but only publishing content on a sporadic basis.  To establish your company as an industry leader and gain leads, you need to publish content on a consistent basis.  For example, your company needs to commit to publishing blog content every Tuesday.
Content is not quality content
All content is not equal.  If you want your inbound marketing efforts to succeed, your content needs to be quality content.  Your content should be well-researched, sourced, and edited.  Grammatical errors and misspellings are inexcusable.
More isn't always better
It is easy to sign up for a social media account.  I've seen many companies who have decided to jump into social media feet first and have established many social media accounts, only to become overwhelmed.  If you want your inbound marketing strategy to succeed, it is more important to be active on one social network than inactive on five.
Lack of strategy and commitment
A 2014 study of B2B marketers found that companies that have a strategy in place are more likely to consider their efforts effective than companies that do not have a stated strategy in place.  Companies that do not have a strategy in place, and who do not have someone in charge of the strategy tend to fail.
A focus on sales
Content that informs and educates attracts and engages.  Content that is "salesy" not only fails to attract and engage, it turns customers away.
Is your inbound marketing strategy falling flat?  Assess your strategy – honestly.  Has your company fallen prey to these common pitfalls?
Your search results for "Inbound links"
---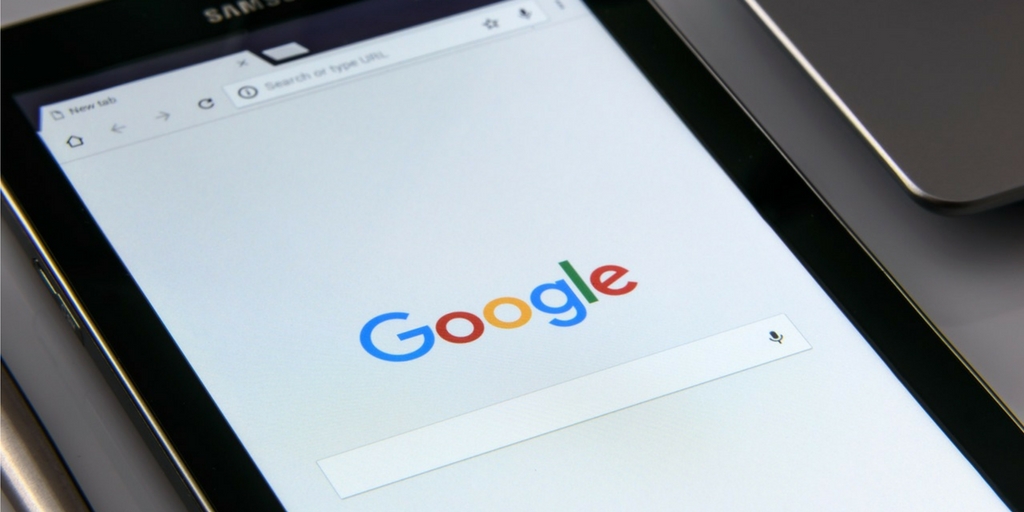 You can do these three quick things in your blog posts to improve SEO and help your target audience find your content.
Search Engine Optimization: It's a phrase every blog writer looking to grow readership has wrestled with at one time or another. Part science, part art, SEO writing can evade even the most seasoned blogger. You want people searching the internet to find your blog, but you also want readers to enjoy your posts and not feel like they're written for machines.
So, how do you write for search engines while ultimately trying to appeal to human beings? The answer is, of course, trying to balance the two objectives.
Three quick SEO tips for blog posts
Ultimately, your content will be effective only if it is valuable to your target audience. That should be your priority when planning and producing content like blog posts. But you can also keep these three quick tricks in mind to optimize your posts, and thus increase the likelihood internet searchers will find them in the first place.
1) Use your keyword(s) in the right places.
A thoughtful keyword strategy should be central your content strategy. Also crucial is the strategic placement of your keyword(s) within your blog posts.
Firstly, it's important to know that search engines don't read all parts of your blog posts the same. They weigh some features — like your title or subheadings throughout the post — more heavily than, say, the last sentence. This helps them quickly determine what your post is about since, in theory, your title and your headings most likely reflect the topic about which you are writing.
That being said, you should prominently feature any keyword you are interested in ranking for in several key places. These include:
Including your keyword in these places lets search engines know unequivocally that your post concerns that topic. That way, readers looking for articles like yours will be more likely to find them when searching that keyword.
2) Incorporate internal and external (outbound) links.
Including both internal and external links in your posts can improve SEO. Obviously linking to other content within your site or blog is beneficial to you and the reader: You keep the reader engaged, while the reader can find other related content of interest.
Sometimes our clients are hesitant to use outbound links, or hyperlinks to pages on other websites. They're afraid of driving readership to other places and away from their blog.
Firstly, a simple solution to this concern is to ensure all external links open in a new window. That way, the blog post someone was reading remains open, along with the new page from the link. When the person finishes browsing the page from the link, your blog post is still available and at the ready in the user's web browser.
Secondly, including external links in your posts improves SEO. Well, I should say using trustworthy external links improves SEO. See, search engines consider the value of the links you use. So, if you link to a well-known site, like nytimes.com, you are actually benefitting from that site's credibility and popularity. Some top factors search engines consider when it comes to outbound links include:
So, it is worth noting that you should only include external links from credible sources that are relevant to your posts' content. Linking to uncredible sites can actually harm your SEO.
3) Include an image.
Images aren't just nice pictures for readers' viewing pleasure — they help strengthen the message of your post. And, if optimized properly, they can improve your post's SEO.
Here's how it works: When you place an image within a post, the content management system automatically pulls the image file name into two hidden fields: the alt tag and the title tag. Web browsers read alt tags as descriptions of the image, so that if the image doesn't load, users can still see what the image is supposed to be. Screen readers also use this field to communicate the content of the image to visually impaired users. Every image, therefore, should have alt text.
But beyond that, alt text is used by search engine crawlers to determine the content of the image and surrounding text. If a keyword is included in the alt text, it supports your ranking for that keyword.
It's important to note that keyword stuffing in your alt text won't help your cause. That can cause your site to be perceived as spam. Instead, you should choose an image that naturally is described by your keyword and is relevant to your content. Your image title, too, should be descriptive and reflective of the content.
These are three quick SEO tips to help improve the visibility of your blog. It's worth mentioning again that you should never artificially stuff your blog posts with keywords or links or images. After all, search engines will continue to evolve to help readers find what they're looking for, meaning they'll become increasingly better at spotting any b.s. you try to sneak past them (and they're already really good at that).
Your best bet to improve SEO is to create content that is valuable to your target audience. Then you should use these best practices as a guide to help users looking for content like yours to find it.
Related posts:
Your search results for "Inbound links"
---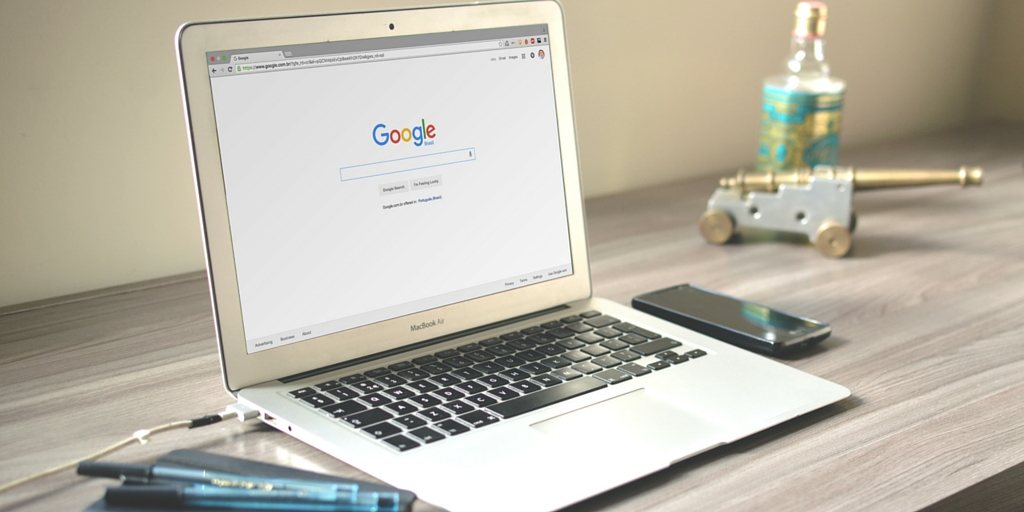 Using search marketing as part of your content strategy can increase web traffic and, thus, visibility for your business.
Search marketing, formerly "search engine marketing," uses both paid (SEM) and unpaid strategies (SEO) to increase traffic to your business' website. These two efforts work together to improve the likelihood that potential customers searching the internet will find your content.
Let me explain. When an individual searches for something on a search engine like Bing, Google, or Yahoo, the query brings him/her to a Search Engine Results Page, or "SERP." Since we read from top to bottom, the person first sees the results that fall at the top of the SERP. Studies overwhelmingly show that the further down on the page that a link falls, the less likely someone will click it. What's more, people rarely click on results beyond the first page. Thus, it is critical to rank as highly as possible on SERPs to entice potential customers to click through to your site.
So, how do you rise to the top? This is where search marketing fits into your content strategy.
SEO (Unpaid)
SEO (search engine optimization) is optimizing your content to improve how it ranks in search engine listings. This requires gaining a basic understanding of how and why search engines classify webpages and then catering to those factors where possible.
The search engine's goal is to bring the most relevant results to someone who enters a search query. They use complex algorithms to determine how relevant a website is based on the query. So, if you type "best restaurant in Boston," the search engine will scan the entirety of the internet to bring you a list of websites, in order, that are most likely give you an idea of the best Boston restaurants.
Each engine's algorithm is slightly different, highly sensitive, and a closely held secret to keep websites from maliciously optimizing their content. Google, for instance, uses about 200 factors in its search algorithm, some of which are public knowledge, and most of which are not. This makes SEO somewhat of an art.
The best bet for optimizing your content is to consider those known factors while remaining true to your content. You want the people who are looking for you to find you. Here are some tips.
1) Use keywords throughout your content.
Algorithms crawl the internet to scan text of all kinds (websites, PDFs, documents, etc.) to find content that matches search queries. Identify several keywords that someone who is looking for products or services like yours might use in a search query, and use them throughout your content. It is likely even more effective when you use keywords in URL titles, headings and subheads, and paragraphs near the beginning of the page.
2) Use keywords in meta tags.
Webpages contain data, called meta tags, that search engines read to understand the main idea of the page. These are invisible to the average reader (unless you know where to look). Most important for SEO are the title tag and the meta description.
3) Distribute content through social media.
Social media is increasingly important to search algorithms because these platforms help determine what content people are using and engaging with organically. Post on your social media channels with links back to your website to improve your social media referral traffic metric and, thus, your SEO.
4) Encourage inbound links.
To understand how trustworthy and authoritative a particular website is on a certain subject, algorithms consider inbound links, or other sites linking to the website. HubSpot has some excellent advice on how to grow inbound links.
5) Make your site mobile-friendly.
As web traffic increasingly derives from mobile devices, search engines are rewarding websites that are mobile-friendly. If your website is not responsive or, at least, optimized for mobile, your search ranking will suffer.
6) Create frequent, quality content.
When you regularly publish content that is valuable to your target audience, search engines will "learn" that you are a trustworthy publisher with up-to-date information. Also, the more your content resonates with your target audience, the more they will post and share it, which means more referral traffic and inbound links, which likewise increase SEO.
SEM (Paid)
Search marketing through paid methods like pay-per-click (PPC) or paid advertising helps get your content in front of your target audience, regardless of how it would rank organically. Google AdWords is the most popular paid search platform used by marketers, followed by Bing Ads.
Google AdWords will show your advertisement to people who search with predetermined keywords. You pay per click, meaning you pay a fee for every person who clicks on your advertisement, regardless of how many people Google shows your ad to.
You can imagine that a number of advertisers vie for the same keywords. Google actually auctions off ad space with each search, ranking ads by bid (how much you are willing to pay per click) and quality score (does your content answer the searcher's need?). To increase the success of your PPC you should:
Identify relevant keywords that potential customers might use when searching for your products or services.
Conduct comprehensive research of keywords with tools like Keyword Planner.
Speak your audience's language with dynamic keyword insertion.
Determine which words you wish to bid on, and create groupings of these words to pair with ads.
Identify and eliminate irrelevant words unlikely to appear in keyword searches.
Remember, search engines cater to the searcher. So, the more relevant your content is to someone who is searching for you, the more likely they will find you and want to do business with you.
Related posts:
Your search results for "Inbound links"
---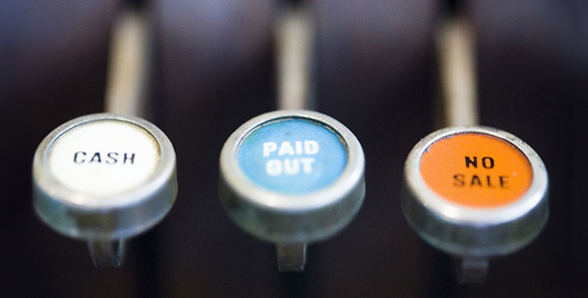 It's impossible not to recognize that the business world is changing. Whether it's the fall of the travel agent as people migrate towards online booking, or the irrelevance of the compact disc as Spotify and iTunes changed the music industry, or how advertising is done. Outbound marketing, such as print ads, TV ads, banner ads, trade shows, telemarketing, and direct mail are no longer what consumers are requiring. According to Forbes, many brands are moving their advertising budgets from television to online videos. The Content Marketing Institute reports that 8 out of 10 people identify themselves as blog readers, and 23% of all time spent online is spent on social media sites. With the rise of the blog, companies have gotten smart about how to reach their current and potential consumers.
In the B2B world things are changing, too, with many executives wanting to gain information through other mediums. The Content Marketing Institute also reports that a majority (80%) of business decision-makers prefer to get information from articles rather than through advertisements.
We know that inbound marketing is effective in garnering consumers' attention. It's aligned with a generation of people who want to be educated about the products they're buying and who are willing to search for those products online. Even with all of this known, it's important to ask: what is the ROI when it comes to content marketing?
According to Search Engine Journal, inbound leads cost 60% less than outbound leads. In the Harvard Business Review article, How to Profit from "Lean Advertising", the shoe company DC Shoes is profiled as a model for inbound marketing. In an industry where star athletes are profiled in big-production advertisements via TV commercials, billboards, and magazine ads, the skateboard shoe company decided to take a different route. According to the 2013 HBS article, "Over the past four years they have gotten more than 180 million views—and in 2011 alone, sales jumped 15%. One was YouTube's most-shared video of 2011; another garnered a million views in its first 24 hours. Paying online media for this type of exposure would cost upward of $5 million."
Like any new tack in business decisions, relying on case studies from other businesses is helpful, but cost needs to be considered. In order to calculate ROI the cost of content marketing needs to be assessed:
salaries (if going in-house)
marketing agency or contractor services
additional overhead
distribution costs
design and publication software
After those costs have been calculated, the next step is to subtract that number from the revenue generated. The Guardian has put forth its simple content marketing ROI calculator:
(Revenue Generated – Cost of Content Marketing) / Cost of Content Marketing = ROI
According to the newspaper, "A simple calculation could say that you drove 1000 visits through a piece of content, and Google Ads would have cost £1 per click, e.g. £1000 to equal the same. If the content only cost £500, you have a saving!"
But with most seemingly simple things, there's complexity underneath. Dig deeper and ask more questions. Is the money you're spending on inbound marketing deterring other, less obvious, costs? Would it have cost you more through outbound marketing methods to achieve that same level of visibility than through inbound marketing solutions? Is inbound marketing bringing in customers or closing a deal more quickly than alternative methods (time is money, after all)? Is inbound marketing cutting down the need for staffing in other areas, such as support staff to manage inquiries or support calls?
Some incalculable values from inbound marketing, like consumer preferences, content intelligence, customer relationship strategies, and branding can be hard to tie to a number, but over time you will see that your ROI will become more clear to you as you generate leads, turn leads into customers, and see the result in the form of money gained (American dollars or British pounds!).
Your search results for "Inbound links"
---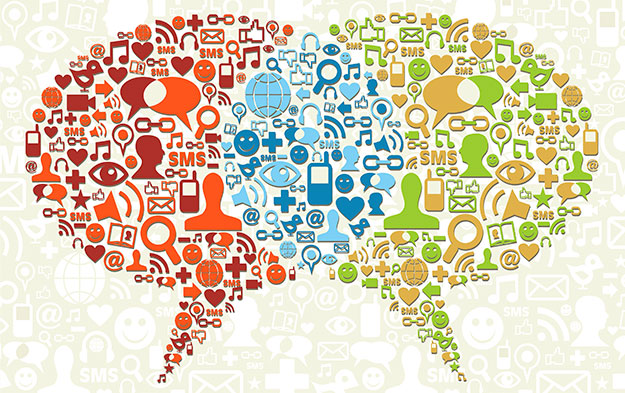 Last year was big for content marketing within the logistics and supply chain industries. While companies in general had been hesitant to adopt an inbound marketing approach, many caught on and found this strategy to have a major impact on business in 2015.
Fronetics has helped many clients achieve their goals through targeted inbound marketing efforts. Our data-driven approach aligns business objectives with a marketing program that delivers results with a targeted ROI.
Here are the top content marketing articles in 2015:
1. Five reasons companies in the supply chain and logistics industries should use inbound marketing 
Though many companies within the supply chain and logistics industries tend to disregard inbound marketing, it actually can be a wildly successful strategy. Here are five reasons why companies in these industries should be using inbound marketing. Read the full article.
2. Content and Social Media: A Perfect Match for Customer Engagement and Business Growth
This guest blog by Kecia Gray, former vice president of corporate marketing & communications at Transplace, discusses how social media has become an integral part of Transplace's marketing and communications strategy. It has been key to expanding brand awareness and the company's thought leadership in the logistics and transportation space. Read the full article.
3. Content as a marketing tool for the logistics and supply chain industries
Fronetics Strategic Advisors conducted a survey focused on the use of content within the logistics and supply chain industries found that companies are using content as a marketing tool and are realizing results. Read the full report.
4. Report: Content use within the logistics and supply chain industries
The survey on industry content use conducted by Fronetics found that companies within the logistics and supply chain industries are creating more content than ever before. Respondents reported using content marketing in order to strengthen overall brand awareness, generate leads, and establish the company as an industry leader. Read the full report.
5. All content is not created equal. Why you need good content.
Good content drives profitable customer action, while bad content is a waste of time and precious resources. What makes good content, and how can you get it? Read the full article.
6. Get Results from Content Marketing by Telling Great Stories
Guest author Thijs Messelaar, a 15-year content-writing veteran, explains how the best content marketing is like a really good story. You must engage your audience emotionally to get them interested in you and to earn their trust. Read the full article.
7. Content marketing ROI for reverse logistics companies
Inbound marketing is effective in garnering consumers' attention, but it is important to assess return on investment. Reverse logistics companies can use a fairly simple formula to calculate content marketing ROI. Read the full article.
8. Content marketing for the logistics and supply chain industries
Fronetics developed a content marketing guide specifically for companies within the logistics and supply chain industries. In it is step-by-step instructions, templates, lists, and samples to walk you through building your own content strategy. Read the full article.
9. Using inbound marketing to market and sell luxury real estate
Many luxury real estate firms are already using digital and social media to carry the lifestyle brand they've built around their properties into the online world. With the use of inbound marketing, they are creating new virtual "touch points" to connect with affluent buyers. Read the full article.
10. Six digital and content marketing tasks to outsource
Outsourcing several digital and content marketing tasks can help companies enjoy a reduction (or cost savings) in operating costs, improve their focus on core competencies, and let employees concentrate on their highest and best use. This article identifies six areas where companies can leverage outsource partners to support their digital efforts. Read full article.
If you are looking to increase business in 2016, consider contacting Fronetics to develop a content marketing strategy. We work with you to create an individualized plan for your specific situation and needs. We identify challenges, trends, and opportunities and take action so that your content marketing program constantly evolves and delivers results.
You may also like: