Your search results for "Lead generation"
---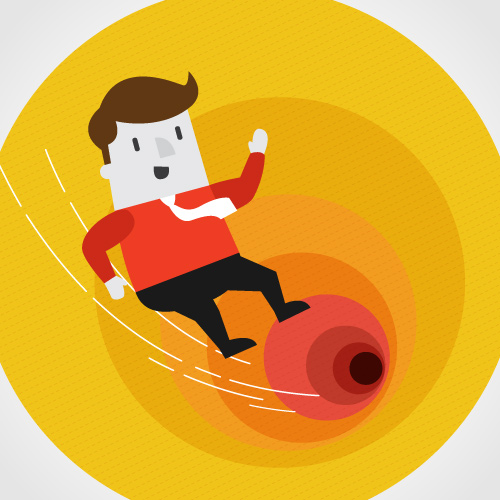 If you watch enough romantic comedies, you'll start to recognize a pattern. It goes something like this: Boy meets girl. Girl meets boy. Movie follows antics of girl + boy, winding its way through the (oftentimes hairy) narrative. Throughout the movie we see the main characters discover what's attractive, appealing, or annoying about the other. Eventually, these main characters end up together at the end – well versed in one another's attributes, nuances, and idiosyncrasies.
If you think about it, the storyline of our main characters' isn't that different from the parallel storyline that could be drawn about lead nurturing activity in B2B marketing. When you first meet your lead, chances are they won't be ready to purchase right away (a Marketo benchmark survey says that half aren't). But if you spend time establishing a relationship and building trust, the moment your lead is ready to purchase, you'll be miles ahead of your competition.
As more and more buyers are engaging with brands before they are ready to purchase, an essential function of any marketing department is lead nurturing. That is, moving leads through the sales funnel by leveraging what's known about their needs and online behavior. Congruently, marketing software company Marketo describes lead nurturing as being "personalized, adaptive, and able to listen and react to buyer behavior in real-time." Using a true multi-channel approach allows us to accomplish this. In a recent publication, Marketo endorsed the use of this multi-channel strategy:
"A typical buyer moves quickly from email, to social media, to your website and then back to social media, in the blink of an eye. Marketers need to prepare their lead nurturing strategy for multi-channel engagement. Buyers need to see an integrated experience across every single channel."
Considering the multi-channel digital activity of buyers, building a multi-channel lead nurturing strategy is essential for companies that are looking to create an optimal end-user experience. Here are four tools that will help you deliver a series of targeted messages across multiple touch points and platforms to help move your leads through the buyer's journey.
Email
Presuming that your B2B leads are derived online, email seems like a natural channel to use to connect with and nurture your leads. And it is. Create opportunities to educate your leads by sending them targeted emails that contain informational content. You'll have to take it further than that though, or your emails will come across as spammy and annoying. Build trust with your leads by reminding them they've met you before – use personalization tokens (contact name, job title, etc.) within your emails. Similarly, don't just blast the same email to your entire contact database; take the time to segment your leads based on where they stand in the buyer's journey. A lead nurturing email you send to a lead that has only downloaded a top-level white paper should look vastly different than the email you send to a lead that has downloaded a case study, a product brochure, and a pricing guide. Above all though, make certain that the content you're sending is valuable, relevant, and of excellent quality.
Phone
"No other interaction is more influential in the path to purchase than a phone call." – Invoca Call Intelligence Survey
Call intelligence company Invoca has strong feelings for the telephone – and for good reason. Their analysis of 32 million phone calls found that phone calls made after parties had first engaged online had an average conversion rate between 30% and 50%. Sure, a rejection by email is less painful, but when the conversion rates are that high, you can't afford not to pick up the phone. There are some ways to make it easier, though. Start by promoting your phone number. It sounds simple, but for those of us who work largely in the digital world, it can be easy to forget. Display your phone number in your company's website header and throughout your site's landing pages and blogs posts. Ensure simplicity for mobile users by making your phone number clickable on your mobile site.
Social Media
It's not enough these days to simply post and pray, particularly on social media networks. Social media lead nurturing includes monitoring, listening, and engaging. Give your leads some love. Look for opportunities to favorite, like, or retweet the content of your leads. Monitor LinkedIn, Twitter, and Facebook for mentions of your company, similar products, or industry and then respond with activated content using both social media and a longer form of correspondence, like email. Finally, don't discount lead nurturing activities that use paid social media ads. These ads can be particularly successful when you are nurturing leads based on specific attributes such as geographic location or company size.
Dynamic Website Content
Displaying personalized web content for visitors helps to keep leads moving forward in their buyer's journey. Let's say you'd gotten a great email response from a lead when you shared your product brochure earlier in the week. Displaying complementary web content, like a pricing guide, to your lead the next time he's on your website assures alignment between your content and your lead's proximity to purchasing. You can also use dynamic web content to target various verticals, organizations, or buyer personas.
Multi-channel lead nurturing is really about using all the tools at your disposal to meaningfully connect with your leads in order to build trust and establish credibility as you guide them on their journey to becoming a customer. Building a winning strategy does require attention to detail as there are many moving parts, but at the end of the day, if your messaging is credible and consistent it becomes less about channel and more about content. And ultimately, high-converting lead nurturing campaigns are only as good as the content they're built around.
Your search results for "Lead generation"
---
Despite the considerable amount of attention paid to demand generation, many companies (including some companies actively employing a demand generation strategy) do not have a clear understanding of what demand generation actually is.
When asked to define demand generation, a common response is: the generation of demand.  Another common response: a marketing strategy.  An honest response: I don't know; what the heck is demand generation?
Demand generation is the creation of awareness and excitement about your company and your products and services.  Demand generation is not a one-off; rather it is a continuous process of engaging and nurturing both current and future customers.  Demand generation helps you attract new customers and engage (or re-engage) current customers.  Demand generation grows your business.
Components of a demand generation strategy include: blogs, social media, podcasts, video, newsletters, email, white papers, and case studies.  These components work together.  They position your company as a thought leader, expert, and influencer in your industry.  They build trust.  Importantly, they drive engagement and communication.  The foundation of demand generation is the creation and sustaining of relationships between your company and your customers – current and future.
According to DemandGen, 90 percent of business buyers say when they're ready to buy, they'll find you.  How will they find you? When B2B buyers were asked to rank where they turn to find a new solution, 46 percent listed a "web search" as their first source for information.  The leading choice for both the second and third ranked sources was vendor web sites.
With respect to social media, DemandGen found that blogs are considered to be the social media channel with the biggest impact on the researching process (46 percent).  LinkedIn was also found to be a place where buyers turned to conduct research (41 percent).
The survey also found that content had a significant impact on the decision to buy.  Nearly two-thirds of respondents said "a vendor's content had a significant impact on their buying decision," and 34 of respondents "strongly agreed that the winning vendors provided a better mix of content to guide them through each stage of the researching and decision-making process."
What is the take away?  The take away is that a company with a strong presence and a demand generation strategy is more likely to be successful than a company who does not have a strong presence or a demand generation strategy.  
What is the different between a successful demand generation strategy and one that falls flat?  A successful strategy incorporates communication, engagement, and quality content.  Furthermore, a successful demand generation strategy is built upon an understanding of customer needs and interests –real, not perceived.
At Fronetics we work with our clients to design and implement a demand generation strategy that is right for them – for their company and for their customers. We know how to create awareness and excitement about our clients' companies and their products and services.  We also know how to help our clients engage with and nurture their customers. 
Through our demand generation service, Engage, we help companies acquire new customers and grow their businesses by penetrating new markets and deepening their presence and impact in existing markets.  If you are interested in learning more about Engage and about creating a successful demand generation strategy, we'd love to talk with you.
Your search results for "Lead generation"
---
The most efficient lead-generation strategy includes a way to capture potential customers' information.
An effective lead-generation campaign requires several different strategic layers.
Firstly, you must entice potential customers with an exclusive, high-value offer — like ebooks, whitepapers, free consultations, product demonstrations, or discounts. A clear, highly visible call to action (CTA) or two can help ensure they know how to attain it and can encourage them to choose it over your competitors' offers.
But you're not done there. Unless you are capturing those quality leads effectively, you could be dropping the ball and missing out on potential customers.
Here are some tips for successfully capturing leads.
You absolutely need to have a landing page for your offer. Your CTA should not take the potential customer to your website's homepage or anywhere else, but rather to a landing page, which provides your offer and captures the lead information.
Landing pages are one of the most important elements of lead generation and are effective for 94% of B2B and B2C companies, according to research done by MarketingSherpa. A great landing page:
Describes the offer
Does not include links to other things on your website that will distract the lead and perhaps send them elsewhere before you can obtain their information
Is simple and not cluttered with information but emphasizes the benefits of your offer
Has ways to share the offer on social media
Has a form to capture the lead information
Capturing leads: It's all in your form
The last point suggests the next step in your strategy: A good form is how you will successfully capture those leads. It is where your potential customers will provide their contact information in exchange for the special offer you have enticed them with.
So, what makes for a good form?
Keep it short. The fewer fields you have in a form, the more likely you will receive conversions.
Avoid using the word "submit" on your form. Nobody wants to submit their information, so use a phrase that demonstrates that they are getting something they want by supplying their information — something simple like "Get it free," or "Download now."
Add a privacy message (or link to your privacy policy) that indicates their email or contact information will not be shared or sold.
Want more leads? Use multiple channels
To generate and capture the most leads possible, completing these steps in just one of your marketing platforms is not enough. Marketers should utilize multiple channels in order to maximize their lead-generation efforts.
The objective is to make it easy for buyers to research, evaluate, and purchase products in any way that is most appropriate for them. Some leads may find you through your blog, some through social media, and some through organic search (which is why all of your content should be SEO-friendly). Thus, you should make sure you are promoting your special offers, effectively placing CTAs, and properly using landing pages and forms in every facet of your digital presence.
Such an efficient, multi-layer lead-generation strategy can reduce your cost per lead while delivering higher quality prospects to your sales team.
Want to learn more? Download  for a complete list of innovative tips and proven strategies to improve your lead-generation and -nurturing strategy.
Download guide
Related posts:
Your search results for "Lead generation"
---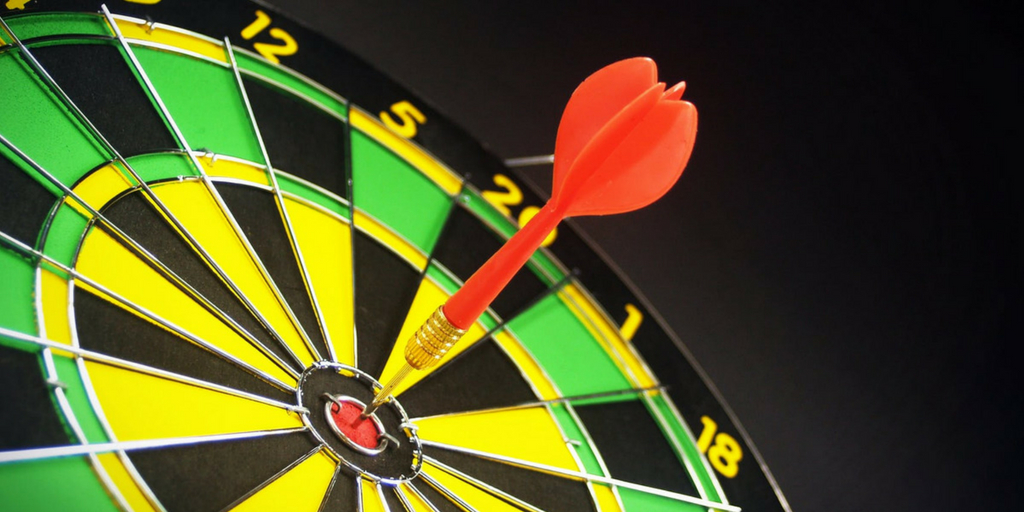 Part four in our series on effective lead generation walks you through how to create a form that converts leads, getting you the information you need without driving prospects away.
Welcome to the last installment of our series on effective lead generation and nurturing. Now that you know how to:
So, what's next? The final step in the lead generation process, and one that's too often overlooked and undervalued, is designing a form that gets you the information you need.
It's all in your form
When prospects get to your landing page, they've indicated that they're interested in your offer. Ideally, what they find on your landing page has reaffirmed their interest. Now it's time for them to provide you with what you're looking for in return for the value you're offering them: their contact information.
The information you glean from your prospects will feed into your Customer Relationship Management (CRM) or other lead management database. This means that you should essentially be retrofitting your form based on your email segmentation criteria. In other words, you want to get just the right information from your prospects that will allow you to tailor your lead nurturing to best suit their needs and interests.
An effective form strikes the delicate balance between acquiring all the necessary information and keeping the willingness and attention of your visitors.
Click To Tweet
Your head might be filling with visions of long and comprehensive questionnaires — not so fast. If you make your form too long or involved, prospects will abandon it out of impatience and frustration, or feel that you are exploiting them for more time or information than they're willing to provide. An effective form strikes the delicate balance between acquiring all the necessary information and keeping the willingness and attention of your visitors.
3 characteristics of forms that convert leads
For this last and crucial step in your lead generation strategy, it's all about capturing leads.  So, what makes for an effective form?
1. Find the length that works for you.
Conventional wisdom would have you believe that the shorter your form the more leads you'll get, whereas the longer the form, the better quality (though fewer) leads you'll get. But that's a bit of a simplistic and defeatist way of looking at it.
We think you can have your cake and eat it, too. The key is to design your form with your email segmentation criteria in mind.
Ask as few questions beyond the basics as possible to get you precisely the information you need. Your goal is richness of information, as opposed to lengthy, detailed questions. For more, check out HubSpot's guide to creating a form.
2. Don't frighten them away.
It may seem counterintuitive, but you should avoid using the word "submit" on your form. Nobody likes the idea of "submitting" their information.
Instead, use a phrase that demonstrates that your prospect is about to get something that they want by supplying their information. For example, "Get it free," or, "Download now," emphasizes what the prospect will receive, rather than what they will be giving.
3. Protect their privacy.
In the current climate, we're all thinking more and more about how our data gets collected and shared. Make sure your prospects know that you'll be a good steward of the information they provide you.
Add a privacy message or link to your privacy policy, indicating that their email or contact information won't be shared or sold.
Creating forms that convert leads is the final step — though one of the most crucial — in effectively turning website visitors into prospects. If you can manage to create a valuable offer, entice visitors with a call-to-action, convince them to convert on a landing page, then present a form that encourages them to complete it (rather than drives them away), then you've done your job as a marketer.
Related posts:
Your search results for "Lead generation"
---

Enticing potential customers with exclusive, high-value offers is an important component of lead nurturing and lead generation.
Your strategic marketing objectives boil down to one basic mission: to generate a high volume of quality leads. This will drive tomorrow's revenue and an increase in sales and profits. Yet, only one in 10 marketing professionals feel they have an effective lead-generation strategy in place.
Since a productive lead-generation campaign consists of many interconnecting layers, it can be hard to pinpoint what is limiting your success. But, if you are seeking more leads for your business (and who isn't?), consider these proven tactics for achieving successful lead generation.
First, for tactical reasons, your overall campaign must contain these components:
Something To Offer. An offer is content that is perceived to be high in value. Offers include ebooks, whitepapers, free consultations, product demonstrations, or discounts.
A Call to Action. This is either a small paragraph of text, an image, or a button that links the potential customer to a landing page to download what you have to offer.
An Awesome Landing Page. This is a specific page designed to allow the potential client to download your offer.
Forms to Gather the Lead Info. Essentially, they get the download; you get their contact information.
These four valuable components set the stage for capturing exponentially more lead information than ever before to grow your business.
Creating the Most Inspiring Offers
Just because you have identified leads does not mean they will convert to customers. Lead nurturing helps build a relationship with your potential customers, gain their trust, and raise their awareness about your business and products. The four steps above are critical to the lead nurturing process. But, unless you offer something that your potential customers want, you will not get past the first one.
So, what entices people to click "yes" to an offer?
The majority of us want anything that is considered exclusive, scarce, or in high demand. Suddenly, something becomes more desirable if it appears like we are getting the scoop on a special deal or valuable information.
The higher the perceived value of your offer, the more irresistible it becomes. So, whether your offer is whitepapers, downloads, free trials, memberships, or sales promotions, these irresistible elements can overcome a lead's typical friction, doubt, or concern.
The elements to creating a feeling of exclusivity and special value in your offer include:
Limited-time offers. This creates scarcity to your offer.
Limited quantities. What you are offering is unique and has exclusive value, and procrastination may mean missing out.
"X number of people have seized this offer." Human nature is to follow what others do. State how many people have downloaded your offer or benefited from your information to encourage others to do the same.
Content that matches current news trends. Content tailored to whatever is trending in the news (or to whatever is in high demand at the moment) is more relevant and relatable to potential customers, who are likely engaged with those trends in other ways as well.
A title that hooks interest. People actually do judge a book by its cover and will not want to see more if you bore them.
Several Call to Actions, offered at different stages. Pursue buyers at different levels of readiness with different CTAs. People often do their own research before even engaging with a sales rep, and every prospect is at a different stage of exploration. Develop different offers at different stages in the buying cycle, and include a primary and secondary CTA to these offers on various pages throughout your site.
Avoid professional jargon. Terms and phrases that have been over-used and abused are meaningless and won't hook potential buyers. They include: groundbreaking, cutting-edge, scalable, flexible, and robust, just to name a few.
To further ensure enticing more leads, your offer should provide something that is considered of high-value. Not all offers are created equal. Some "formats" perform better than others at converting leads. Here are a few of the top-ranked offers, in order of performance, when it comes to generating leads:
E-books or guides
Templates or presentations
Research and reports (e.g., State of Inbound Marketing)
Whitepapers
Kits (multiple offers packaged together)
Live webinars
On-demand videos
Blogs (including offers in the nav or sidebar)
Blog posts (if there is a CTA in the post)
There are many more ways you can capture successful leads and fine-tune your marketing plans in a way that turns leads into customers. For more proven tips, download The 30 Greatest Tips & Tricks That Will Change The Way You Nurture Leads, which offers dozens of other techniques marketers should follow to increase leads and revenue.
Download guide
Related articles: