Posts Tagged "HubSpot"
---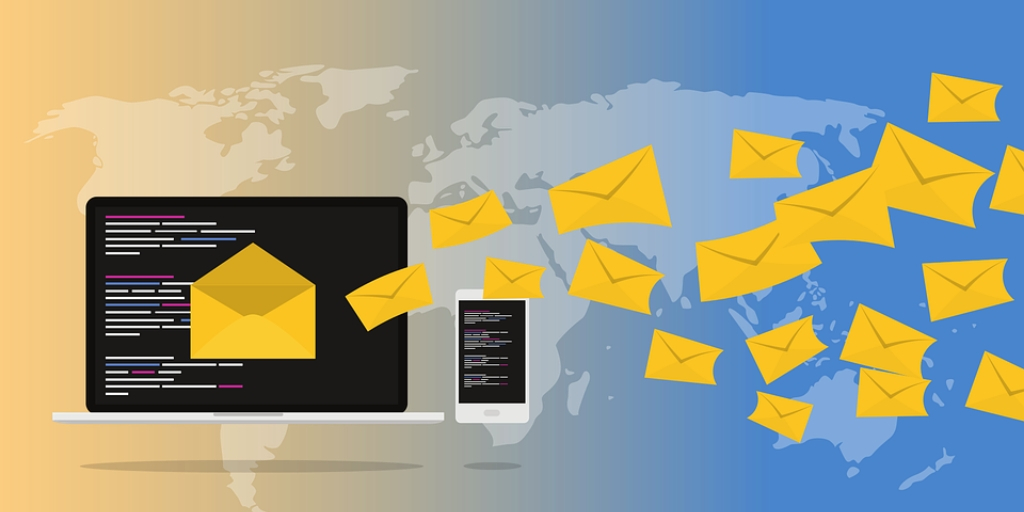 Packaging industry marketers: check out these marketing automation tools for email workflows, social media scheduling, and customer relationship management.
---
Highlights:
Customers increasingly expect packaging to be personalized to suit their needs.
Personalize leads' interactions with your business through automated processes.
Get help with email workflows, social advertising, and customer relationship management.
---
Lately it seems like everyone is talking about marketing automation. As B2B buyers increasingly demand personalized experiences through the buyer's journey, marketers' jobs are getting tougher, as they need to provide custom lead-nurturing content to all prospects in their databases. This is particularly true for the packaging industry, as B2B customers expect that packaging will be highly personalized to suit their needs.
And that's where automating marketing tasks can help.
The term "marketing automation" refers to a variety of tools used to automate the process of personalizing leads' interactions with your business. The sheer variety of these tools can sometimes be overwhelming — so we've pulled a few of our favorites in the categories of email workflows, paid advertising, and customer relationship management.
6 marketing automation tools packaging marketers
Email workflows
1.      Customer.io
This tool lets you send targeted messages to your customers, crafting them based on how they interact with your business and making personalized messages simple. You can also keep track of conversions and create customer profiles. Our favorite part? It integrates with your mobile app or website, letting you see data in real time and trigger actions by adding in predefined rules.
2.      Constant Contact
This powerful tool has some features that are unique — and can take your marketing capabilities beyond the basics. Beyond setting up and managing an automated database, Constant Contact offers Facebook fan promotion, coupons and deals, and event management.
Paid advertising tools
3.      AdRoll
This is an extremely effective tool for retargeting customers through re-engagement on Facebook, Twitter, and elsewhere on the web. It offers cross-device and cross-platform retargeting capabilities, as well as flexible segmentation, letting you provide customized experiences that dramatically improve your marketing efficiency. It also offers customized budgeting and full control over ad spend.
Customer relationship management (CRM)
4.      Pardot
Pardot is an all-inclusive marketing automation suite, but it's particularly strong for amping up your engagement with CRM integration. It's a great tool for helping your sales team shorten the sales cycle. And, in addition to CRM integration, it offers email marketing, lead nurturing, lead scoring, and ROI reporting.
5.      Marketo
This cloud-based marketing software lets you drive revenue with lead management and mobile marketing. It not only helps build customer relationships, but it helps you sustain them as well. Best of all, you can try it out for free until you're sure it's right for your business.
Bonus all-in-one tool
6.      HubSpot
HubSpot is an inbound marketing tool that lets you generate leads, close deals, and manage your sales pipeline from start to finish. It integrates beautifully with a content marketing strategy, with the goal of turning outbound leads into inbound ones. It includes revenue reporting, custom-event reporting, custom-event automation triggers, predictive-lead scoring, contacts and company reporting, and event-based segmentation.
What marketing automation tools are you using to create efficiencies in your packaging business?
Related posts:
Posts Tagged "HubSpot"
---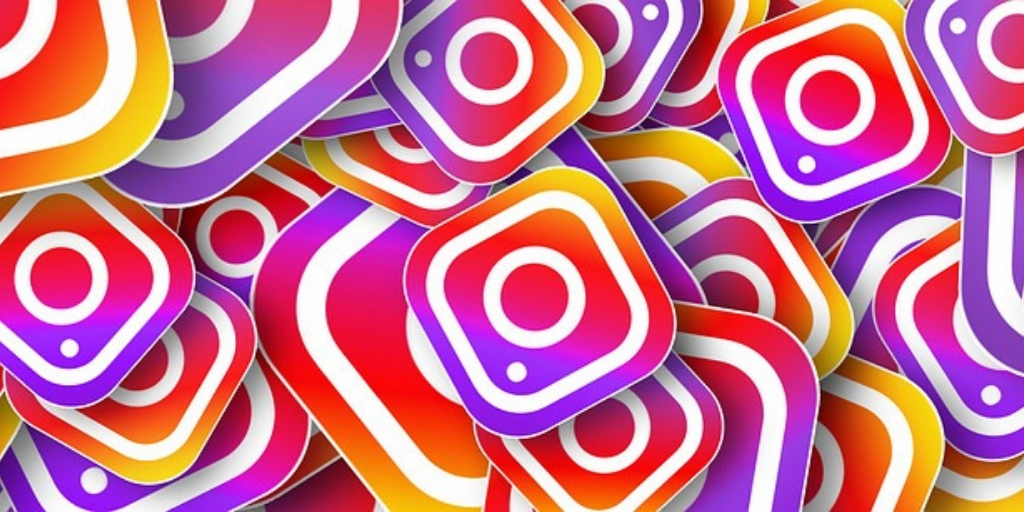 Need some Instagram for B2B marketing inspiration? These ten brands are getting it right.
---
Highlights
Instagram is a great opportunity for B2B businesses.
Avoiding blatant sales or advertising pushes is key.
Successful accounts engage users with interesting visuals and/or provide them with value through informative content.
---
Instagram now boasts over 1 billion monthly active users, making it one of the most popular social media platforms out there. It's a tremendous opportunity for businesses. In fact, recent research has shown that 66% of brands now use Instagram.
But many B2B marketers are still struggling to find their footing on this highly visual platform. Since we could all use a little inspiration now and then, here are 10 brands that are crushing Instagram for B2B marketing — and what we like about their presence.
10 brands that are nailing Instagram for B2B marketing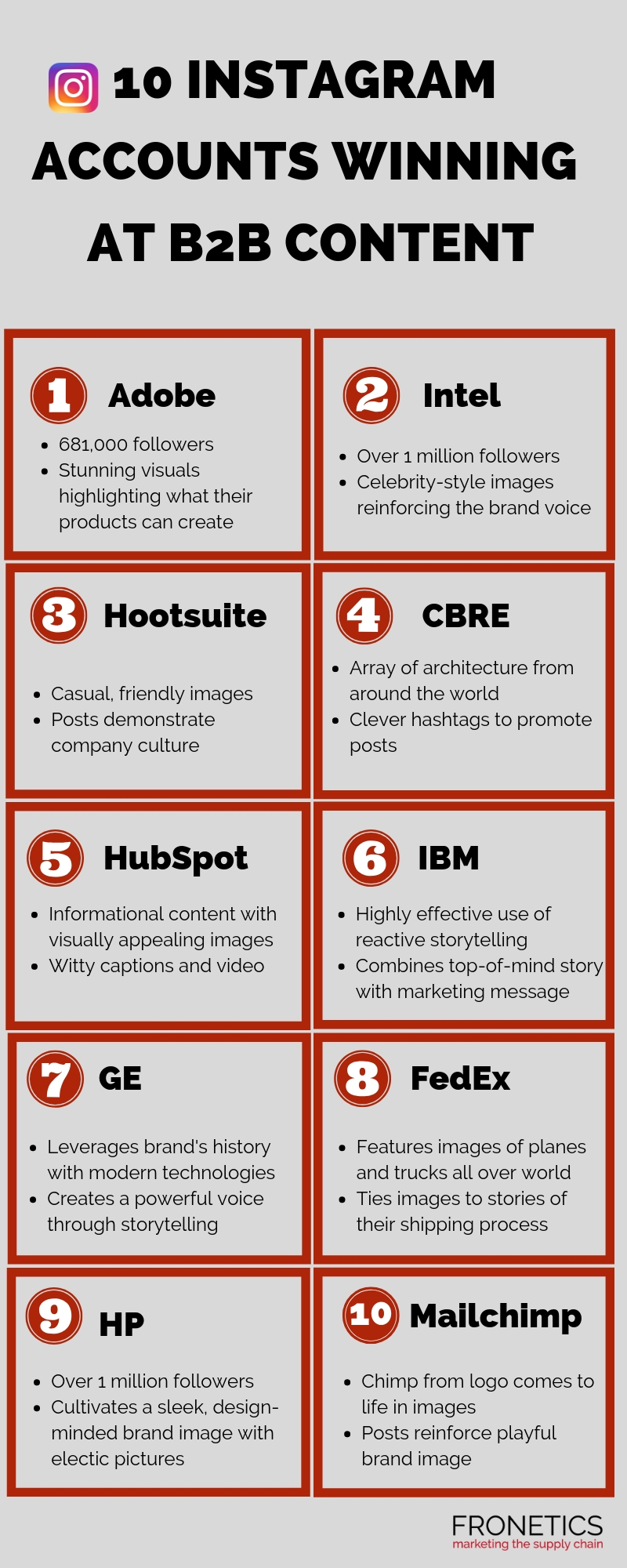 1)      Adobe
With 681k followers, Adobe (@adobe) is a fortunate brand when it comes to Instagram in that its product naturally lends itself to the visual medium. Its account boasts some truly stunning visuals, highlighting what Adobe products can create.
2)      Intel
The tech giant Intel (@intel) cultivates a celebrity-style image, giving its over-a-million followers an inside glimpse into big events the brand plays a role in, like the X Games, Grammys, and glitzy tech conferences. Each of the carefully curated images reinforces the brand's voice, and captions do a great job of detailing exactly what the brand does in the tech space.
3)      Hootsuite
Social media management dashboard Hootsuite (@hootsuite) does a fantastic job of showing brands their social media know-how, right in its Instagram profile. The company cultivates a casual, friendly image and posts content that demonstrates company culture. From team building photos to office dogs, Hootsuite makes followers feel like they're getting to know the brand.
4)      CBRE
Global commercial real estate firm CBRE (@cbre) is a phenomenal example of finding beauty within the context of its operations. The brand's Instagram feed features a stunning array of architecture from around the world, with clever use of hashtags.
5)      HubSpot
Here's a company getting content Instagram for B2B marketing right. HubSpot (@hubspot) consistently provides value to followers, posting informational content. Rather than letting it get boring, the brand keeps content visually appealing and makes clever use of captioning and video.
6)      IBM
Tech juggernaut IBM (@ibm) has made highly effective use of reactive storytelling on Instagram. This method of storytelling combines a top-of-mind story or idea with a compelling marketing message. IBM uses it during popular or inspiring events, demonstrating how it's making use of the brand's technology.
7)      General Electric
It's a household name brand, and it's over a century old. General Electric's (@generalelectric) Instagram presences does a great job of leveraging the brand's history, highlighting its involvement with important developments in defense, aviation, and technology. It's a great example of creating a powerful voice from a brand through storytelling and tapping into the audience's nostalgia.
8)      FedEx
FedEx (@fedex) is a prime example of a B2B brand that makes the absolute most of what it does to create a compelling story for its Instagram content. The account features photos of airplanes and trucks all over the world, telling the story of how the carrier cares for and ships products in its care.
9)      HP
With over a million followers HP (@hp) cultivates a sleek, design-minded brand image on Instagram. It capitalizes on subtlety and style, with eclectic images that never feel overtly promotional but that highlight the brand's innovation.
10)  Mailchimp
Email marketing company Mailchimp (@mailchip) truly gets the most out of its whimsical logo. Its Instagram content has given the playful chimp logo life and transformed him into a personality and voice for the brand. The image is quirky and fun, and Mailchimp's Instagram presence reinforces and capitalizes on that.
What companies do you think are doing Instagram for B2B marketing right?
Related posts:
Posts Tagged "HubSpot"
---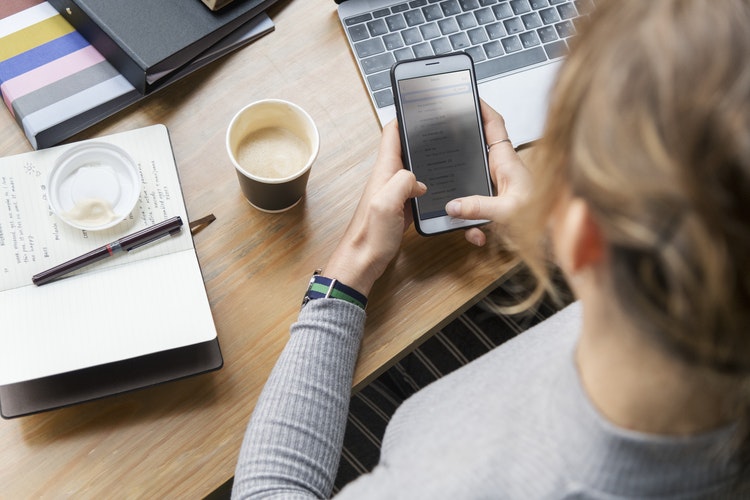 In part three of our series on effective lead generation and nurturing, we walk you through the components of effective landing pages that convert visitors to leads.
If you've been keeping up with our four-part series on effective lead generation, you should be up to speed on creating a valuable offer and a call-to-action that works. The next step in a finely tuned lead generation process is a landing page that converts.
Why does my offer need a landing page?
Landing pages are crucial, and brands miss out on opportunities when they fail to optimize them. According to HubSpot, marketers see an average 10% conversion rate on landing pages — that represents a huge amount of missed opportunities.
Click To Tweet
Landing pages are crucial, and brands miss out on big opportunities when they fail to optimize them. In fact, according to HubSpot, marketers have seen an average 10% conversion rate on landing pages — that represents a huge amount of missed opportunities. Brands that have it right, those that focus on designing for conversions, reap the benefits in big ways.
Your primary objective for a landing page is to get visitors to submit their contact information in exchange for the offer. At this point in the process, your potential customer has already engaged with your call-to-action, meaning he or she is interested in your offer. When they get to your landing page, everything they find there should affirm their choice to and assure them that the content they are about to download is going to be relevant, interesting, and valuable.
Designing landing pages that convert
So what are the hallmarks of a great landing page? Starting with the basics, your landing page should briefly, simply, and clearly describe the benefits of your offer. It's important that there be as few distractions as possible. For example, make sure the page doesn't have a top navigation menu. Bonus points for including ways to share your offer on social media.
Additionally, you should make sure that your landing page doesn't include links to other things on your website, as they can distract the lead and perhaps send them somewhere else on your website where they can find the information you're presenting in your offer.
As you design your landing page, keep this checklist in mind:
Is it clean, organized, and clearly presented?
Is there any ambiguity about where or how leads should enter their information?
Does it describe the benefits of my offer?
Is it free of extraneous or distracting content or links?
Is it mobile-friendly?
Does it contain easy ways to share on social media?
If you follow these tips for landing pages that convert visitors to leads, we're confident you'll start to see an uptick in your website conversion rate almost immediately.
Related posts:
Posts Tagged "HubSpot"
---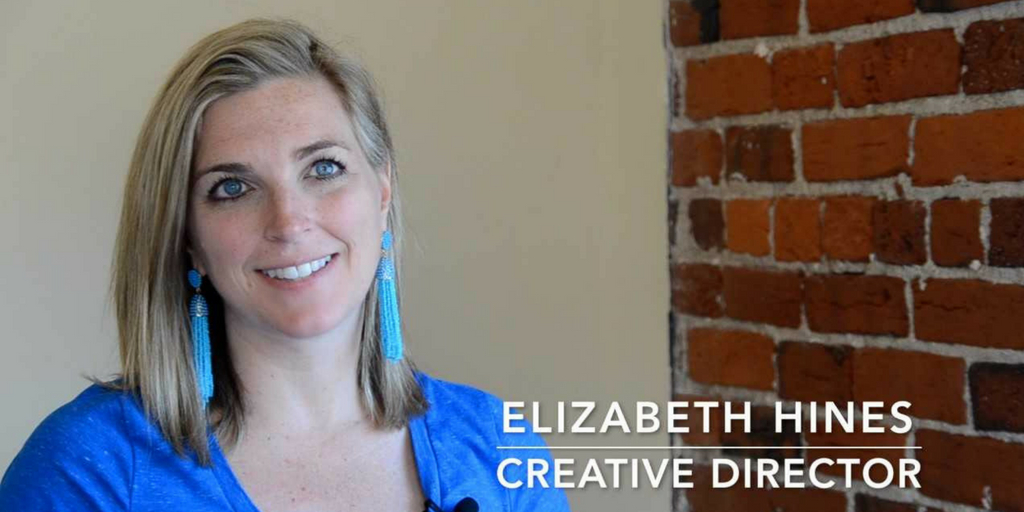 As with many things, blogs improve with age — drawing more traffic, generating more leads, and building more credibility with search engines.
The average lifespan of a tweet is around 15 minutes. And a Facebook post's lifespan is about 6 hours. But the lifespan of a blog post averages two years. TWO YEARS.
80% of our website traffic comes from blog posts that are over six months old. HubSpot discovered a similar trend: 76% of its monthly views came from old posts, as well as 92% of the company's monthly leads!
Click To Tweet
In fact, we find that 80% of our website traffic comes from blog posts that are over six months old. HubSpot discovered a similar trend: 76% of its monthly views came from old posts, as well as 92% of the company's monthly leads!
Why is that? Because, as with many things, blog posts improve with age. Search engines give value to older content that has had more time to accumulate social shares, likes, and referrals from other web pages. The more relevant a blog post proves itself to be to readers over time, the higher it will rank in search engine results.
Optimizing older content
Blog posts also give marketers an opportunity to dust off older content and rework it to be relevant and up-to-date to target audiences. Using analytics tools, marketers can track posts that had high traffic and conversion rates and work on optimizing the content. Updating older posts with new statistics, relevant keywords, and spruced-up calls-to-action will breathe new life into your older content.
Lead-generation tool: your blog
A blog is an excellent lead-generation tool. But, as I've written before, it takes time to generate leads and sales. Patience is a virtue, but it's a particularly difficult one to keep in mind when you're trying to grow business and keep your boss happy.
Your posts need time to start drawing traffic — and then, from traffic comes leads. Here's why blog posts, like a fine wine, will continue to improve with age and why you shouldn't give up on your efforts.
Video: Why blogs improve with age
Takeaway
With high-quality, relevant content, your blog will pay off. You should keep tending to your already published content, particularly those posts that prove to be a consistent source of traffic.
Update information; add links to new related posts or other relevant resources; and seek opportunities to insert or update calls-to-action to current offers and campaigns. Making sure those older, consistently popular posts continue to serve and engage your readers will increase your chances of conversion.
And, don't forget: Something that doesn't get a lot of views in the first week may be a huge traffic source and lead converter in a little time. Many content management systems, like HubSpot, can generate attribution reports, which tell you which web pages users most often visit before converting to a lead. Compare these pages with your high-traffic pages that don't make the list to see how you can create more opportunities for lead conversion on the pages earning the most traffic.
Related posts:
Posts Tagged "HubSpot"
---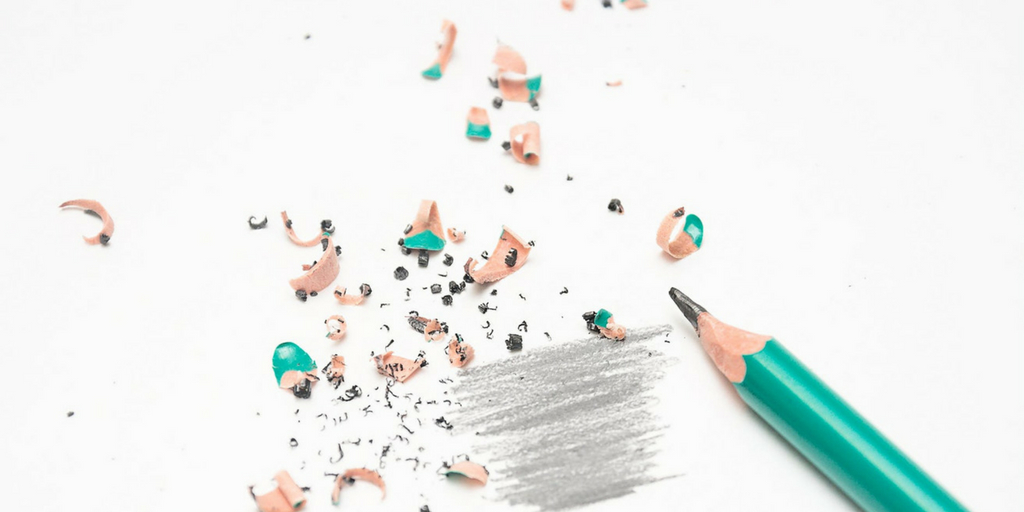 Looking for blog post ideas? Try using these resources to create topics that are original, relevant, trendy, and — most of all — relevant to your business.
I've said it once — ok, way more than once — but I'll say it again: The more you blog, the more leads you'll get.
That's all very well and good, but what happens when you have no idea what to write about?
As usual, the internet is coming to your rescue. Here are four of our favorite online tools to help you generate blog topic ideas.
4 online tools to generate blog post ideas
1) HubSpot's Blog Ideas Generator
Remember Mad Libs? Give HubSpot three nouns, and its Blog Ideas Generator will give you blog ideas.
While not exactly a Mad Lib, this tool is a great way to focus on topics where you want to cultivate your authority. It's an excellent way to generate blog post ideas for a topic cluster, in line with existing pillar content.
2) Alltop
Co-created by legendary business advisor and author Guy Kawasaki, Alltop describes its goal as helping you to answer the question "what's happening" in topics that pertain to your business.
Essentially, it's a list of recent posts from the most trusted blogs on each topic. Select your topic, and you'll get posts relating to that topic from the top blog in each industry. It's gives you a great "in" on the most important conversations going on among thought leaders in the supply chain — and your goal is to become one of them.
3) Ubersuggest
It may not be the best tool for coming up with actual post titles, but Ubersuggest is a great way to generate general topic ideas for new posts. Enter a word or phrase, and Ubersuggest produces a long list of results containing the word or phrase followed by related phrases.
4) Twitter
Yes, you read that right. Twitter can actually be a great way to generate blog post ideas.
Click To Tweet
Try running a Twitter search using your keyword proceeded by a hashtag (#procurement, for example) to get a list of tweets containing your keyword. Twitter also has the bonus of being likely the most up-to-date conversation you can find on the web.
Do you use any tools to generate blog post ideas?
Related posts: