Posts Tagged "Amazon"
---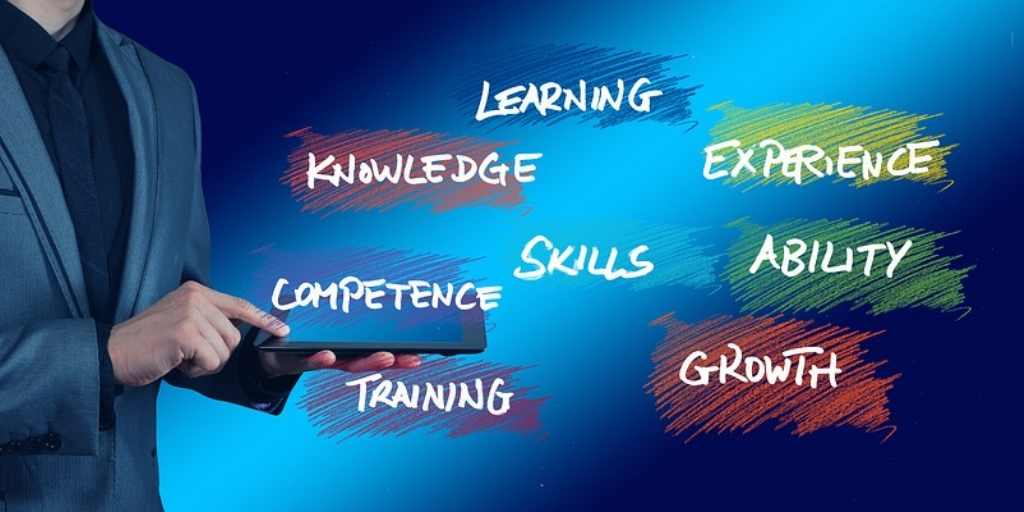 New research backs up what we already know: the supply chain economy is a hotbed of innovation, and that opens up immense professional opportunities.
---
Highlights:
New research assigns some numbers to two facts that every Supply Chain professional knows: the sector is full of opportunity for professionals and it is a hotbed for innovation.
Supply Chain industry innovations have a tendency to reverberate and cascade throughout the wider economy as they filter from suppliers, to the companies they supply, and finally to the consumer.
People who are able to harness and drive supply chain innovation have some of the brightest job prospects in tomorrow's economy.
---
This guest post comes to us from Argentus Supply Chain Recruiting, a boutique recruitment firm specializing in Supply Chain Management and Procurement.
A new Harvard Business Review article lays out some striking research out of MIT about the role of Supply Chain Management within the broader economy. Written by Mercedes Delgado and Karen Mills, the study seeks to better define what constitutes the "Supply Chain" part of the economy, and what doesn't. The goal? To better define Supply Chain Management's place in the broader economy, and the role it plays in terms of innovation.
The researchers define "Supply Chain" industries as any industries that sell upstream to businesses and government entities. It excludes industries selling direct to consumer (B2C). It's a bit of a curious definition – what about the B2C companies with strong supply chain and distribution networks? – but we'll roll with it.
In short, the research assigns some numbers to two facts that every Supply Chain professional knows: the sector is full of opportunity for professionals. It's also a hotbed for innovation which has a tendency to filter into other sectors of the economy.
The MIT researchers studied the historical role that these Supply Chain companies have played in American innovation. For example, Intel's semiconductors and Microsoft's enterprise software are innovations with their roots in the supply chain – supplying to companies – that are almost unparalleled in terms of their downstream effect on the overall economy, as well as the daily experience of the average person.
The researchers make an interesting point: compared to "B2C" industries, Supply Chain industry innovations have a tendency to reverberate and cascade throughout the wider economy as they filter from suppliers, to the companies they supply, and finally to the consumer. Technologies like cloud computing –which is now sold to 90% of industries – have their roots in the Supply Chain, which helps them diffuse across industries as they spread downstream and become integral to the economy. In Delgado and Mills' estimation, this "trickling down" gives these innovations a multiplying effect that isn't found in more consumer-facing industries.
Put aside the fact that the most successful consumer-facing companies of the past several decades have been tremendously innovative (Apple and Amazon, for example) – in part because of their Supply Chain practices – and it's an intriguing idea. The fact is, Supply Chain management drives innovation, and the people who drive that innovation have some of the brightest job prospects out of anyone in the economy.
People in Supply Chain are more likely to be in STEM (Science, Technology, Engineering and Math) than the wider economy. They're also better compensated – perhaps as an indirect result of their contributions to innovation.
Here are a few of the most interesting – and exciting – top-level stats from the research:
In the U.S. – which the study examined – 44 million jobs are in Supply Chain, or 37% of the overall economy.
The average wage of Supply Chain-related jobs was much higher than average, at $61,700 – compared to $39,200 for non-Supply Chain jobs.
4% of Supply Chain jobs were STEM-related jobs – considered a predictor of innovation – compared to only 2.1% of non-Supply Chain jobs.
6% of new patents in the U.S. evolve from the Supply Chain sector.
The researchers chart another interesting distinction and trend, towards the importance of Supply Chain Services from traditional manufacturing. Supply Chain services jobs – including logistics, engineering, cloud computing, and others – have grown massively to encompass 80% of jobs in the sector, but most still consider Supply Chain to mean traditional manufacturing jobs such as metal stamping or injection molding operators.
Supply Chain Services workers have the highest STEM intensity out of everyone in the economy (19%), which also coincides with the highest wages ($80,800 a year, on average). This tracks with a trend in the wider economy towards services and away from traditional manufacturing, and shows what we know to be the case: despite panic about automation, Supply Chain professionals who can innovate are in very high demand.
Whether you agree or disagree with Mills and Delgado's definitions and findings, it's clear to anyone paying attention that the Supply Chain is a force-multiplier for innovation to the economy. It's truer now than it's ever been, and people who are able to harness and drive that innovation have some of the brightest job prospects in tomorrow's economy.
Do you agree with the authors' definition of Supply Chain? Is it too broad, not broad enough, or is it right on the money? We're curious to hear anything else you might have to add about the importance of Supply Chain for innovation in the wider economy!
In the meantime, we encourage everyone to check out the HBR article as well as the authors' original study, which has some fascinating insights about the role Supply Chains play in innovation.
Related posts:
Posts Tagged "Amazon"
---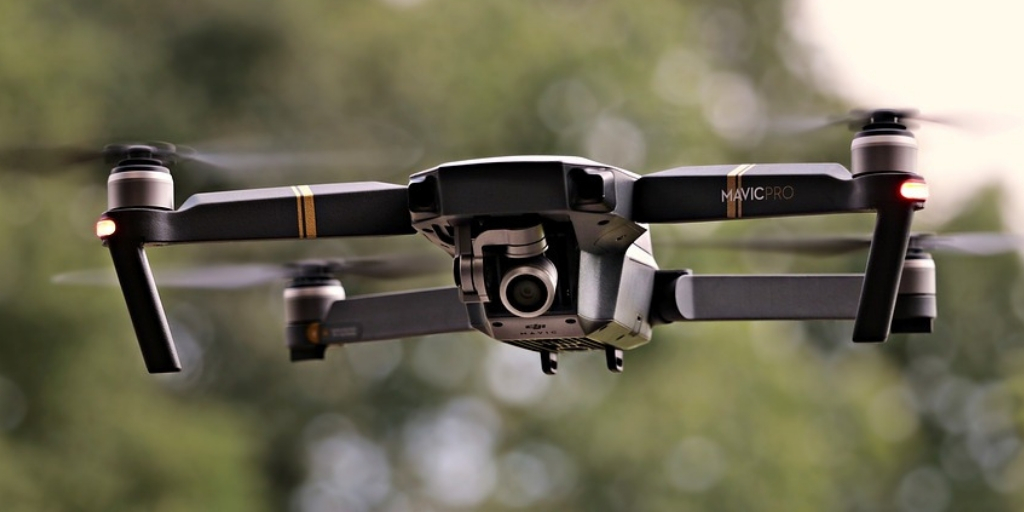 Drones and other autonomous technology are actively being utilized in supply chains. Here's how companies like PINC and Amazon are leveraging this new technology for inventory management.
---
Highlights:
Drones and other autonomous technology are actively being utilized today in supply chains.
PINC and Amazon are using autonomous technology for inventory management.
By implementing new technologies, operating costs decreased by 20%, successfully boosting operating margins.
---
It's been five years since Charlie Rose interviewed Amazon CEO Jeff Bezos on 60 Minutes about new innovations that Amazon was working on. Bezos revealed that Amazon was on the brink of a supply chain revolution involving octocoptor drones transporting parcels: Amazon Prime Air.
Tweets and status updates immediately conveyed consumer excitement that flying Amazon drones could deliver packages directly to doorsteps. And on the flipside, some employees of shipping carriers and brick-and-mortar retailers expressed fear that their respective industries would become obsolete.
Fast forward to the present… While advancements have been made in drone and autonomous technology, such as Amazon's tests in the United States, Dominos' self-driving delivery car, and Tesla's self-driving truck, Bezos' grand vision still remains a dream for impatient online shoppers.
That aside, drones and other autonomous technology are actively being utilized today in supply chains, and their usage extends beyond the conceived purpose of package delivery. One such use case that companies PINC and Amazon leverage this technology for is inventory management.
PINC: Aerial Inventory Robots
Less than 10% of the 250,000 warehouses and manufacturing facilities in the United States utilize automated storage and retrieval systems (AS/RS) for managing their inventories. Instead, they resort to manual human labor coupled with outdated storage solutions and antiquated inventory management measures. The need for automation in the factory setting is paramount.
PINC, a top provider of yard management systems, pioneered the use of drones in warehouses. Since 2014, PINC enacted the use of flying drone technology (PINC AIR, Aerial Inventory Robots) to track assets in warehouses.
PINC AIR Hardware
These "inventory robots" leverage barcode-reader technology and roam premises in an automated fashion, ensuring efficient inventory tracking. Technically speaking, the drones are equipped with optical sensors which allows them to take pictures of barcodes and obtain information for identifying and counting inventory.
Indoor aerial drones have limited GPS capabilities compared to their outdoor counterparts, and instead rely on indoor location services software to aid in setting the devices' "travel boundaries" within warehouses.
PINC AIR Benefits
 PINC AIR saves time, money, and offers a safer alternative to traditional rolling ladders for companies wishing to upgrade their inventory management system. Businesses spend less on workers' compensation claims by reducing on-job injury rates. Their robots operate at the leisure of the company, are 300 times faster than a human performing the same work, and possess high accuracy levels. Even a daily inventory check provides a company a plethora of data.
PINC's aerial drones replace the clipboards and spreadsheets of inventory counts by giving companies a platform that automatically displays the needed information in real time. Businesses could use this data to answer a variety of questions such as, "How many days do certain television brands sit in stock at certain facilities during the holiday season?"
Amazon Robotics (Kiva): Robots
In 2012, Amazon acquired Kiva for $775 million, phased-in its technology in its warehouses a few years later, and formed the subsidiary Amazon Robotics. Kiva robots replaced forklifts, large conveyor systems, and other human-operated machines. They're efficient at performing monotonous tasks that previously fatigued employees, such as carrying and stacking bins around all day.
In 2012, Amazon acquired Kiva for $775 million, phased-in its technology in its warehouses, and formed the subsidiary Amazon Robotics. Kiva robots replaced forklifts, large conveyor systems, and other human-operated machines.
Click To Tweet
Amazon made the move to continue pursuing competitive advantage in the e-commerce space along with maintaining control of the thousands of products in their fulfillment centers.
Some of Amazon's robotics are large, 6-ton "Robo Stow" mechanical arms that move and stack bins around the factory. Others are used for carrying, transporting, and storing merchandise up to 3,000 pounds in an orderly fashion. Using these robots to stack and transfer merchandise saves aisle space in warehouses, allowing facilities to carry more inventory, meaning customers will be able to receive their goods quicker.
But what happened to the human employees? Did Kiva's technology truly destroy thousands of jobs within Amazon's warehouses? Is this the part when we rage against the machine due to the "robot uprising" stealing jobs?
Put your pitchforks down. No layoffs occurred, and, instead, robots and humans began working together. Despite skeptics' views that automation is a job disrupter, SVP of Operations at Amazon Dave Clark assured,  "[…] automation increases productivity and, in some cases, demand from consumers, which ultimately creates more jobs […] Warehouse workers would continue to work in technologically rich environments."
In fact, since the Kiva acquisition, Amazon increased the number of warehouse employees by nearly 200% to an upwards of 125,000 workers due to the increased volume of orders. Signs show no stopping either with the rising demand of high-skilled programming jobs, technicians, as well as those working hand-in-hand with robots.
Existing employees took on new roles and increased their skillset. For example, some employees moved to "stow" products on shelves for the robots to move away, following computer instructions to optimize where merchandise goes.
From there, the robots line up when customer orders arrive. Human "pickers" grab the products from the robots' shelves and place them in plastic bins. At this point, merchandise is packed in cardboard boxes for customers. Warehouse jobs become less monotonous as the products that employees place on the robots vary.
And with that said, the cost savings from this technology is astounding…
Cost Savings → Increased Efficiency
Operating costs decreased by 20% at a $22 million savings from each fulfillment center, successfully boosting operating margins. These savings are attributed to enhancing warehouse efficiency. Amazon found that cycle times decreased between 75% and 80% to just 15 minutes. As a side effect, additional space was allocated for inventory, increasing the amount of storage by 50%.
Drawbacks & Limitations of Autonomous Technology in Supply Chains
PINC: Barcodes & Drone Power Source
PINC's optical technology requires packages to display barcode tags in plain sight for the drones to process accurately. This raises concerns for companies who do not have this ideal setup in their warehouses, potentially raising costs.
Another issue is the drone power source. AIR drones are powered with hydrogen fuel cells instead of batteries as they last longer and charge faster. PINC CEO Matt Yearling revealed that the hydrogen-powered technology can fly up to three hours, and only needs a few minutes to refuel. Companies therefore need to strategically consider when the drones are scheduled to fly and follow-up with refueling procedures when the drones' power is depleted.
Amazon Robotics (Kiva): Robots Cost & Limitations
The robots themselves are also limited in the tasks that they can perform. For example, the "robotic arm" was designed to pick up packages of certain sizes. Amazon has been in the process of researching their flexibility to complete more advanced tasks, though for now human workers help in that regard. After all, "There are many things humans do really well that we don't even understand yet," says Beth Marcus, an Amazon employee who specializes in robotics.
While autonomous technology clearly has its benefits, it comes with a cost. Aside from the initial expense Amazon incurred with Kiva's acquisition, an installation cost of $15 million per location is required, costing Amazon nearly $1.7 billion to fully deploy robots in all 115 locations. Despite this cost, Amazon nets a savings of $7 million per facility when compared with its recurring annual savings.
Conclusion
While introducing new technology into the supply chain space is sometimes deemed as "disruptive," the ends justify the means for autonomous technology. Along with new jobs being created, modern manufacturing workers are gaining more skills by learning to operate robots. Drones and robots allow companies to effectively match their scale and flexibility with increased consumer demand.
PINC's drones are a great way to establish an accurate representation of inventory in real time from past to present. This further strengthens a company's promise to fulfill needs for its customers.
Amazon Robotics enables companies to maintain incredibly efficient workflows in their warehouses and fulfillment centers.
In a poll of executives by Techpro, an astonishing 64% reported that there were no plans to leverage autonomous technology in their businesses. Applying drones and robots to inventory management gives companies a competitive advantage and a head start in taking advantage of cutting-edge technology.
It just goes to show that autonomous technology further streamlines operations and supply chains by allowing companies to reach new heights.
This article was written by Spencer Black, an MBA student at the Peter T. Paul College of Business and Economics at the University of New Hampshire, specializing in Information Systems & Business Analytics. After graduating summa cum laude from UNH in Computer Science in 2015, he has been working at Pegasystems as a Software Engineer.
Related posts:
Posts Tagged "Amazon"
---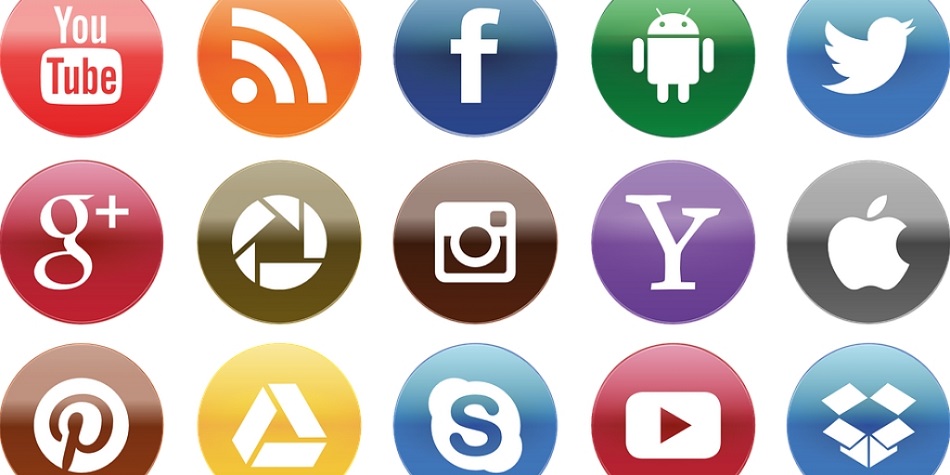 Also in social media news, October 2018: Snapchat partners with Amazon on visual search tool, Google Plus is shutting down, and Instagram adds Quick Replies for business accounts.
With the arrival of Halloween, we know that the holidays are quickly approaching. Consumers will be busy making plans and diving into holiday specials. But social networks will also be hard at work trying to stand out against brick and mortar stores as an alternative for holiday preparations.
Businesses looking to gain traction during the holiday season will reap the benefits of social networks, which are including new features and updates that will help brands connect with new (and existing) users.
Click To Tweet
Businesses looking to gain traction during the holiday season will reap the benefits of social networks, which are including new features and updates that will help brands connect with new (and existing) users. With a heavy focus on customer engagement, these new options help businesses stay connected with new features like Quick Replies on Instagram. These small but helpful updates will allow companies to have a greater reach without extra work for their marketers.
Here's your social media news for October 2018.
Instagram founders leave Facebook
Kevin Systrom, CEO, and Mike Krieger, CTO, resigned from Instagram this week amidst rumors of tension with Facebook founder and CEO, Mark Zuckerberg. "We're planning on leaving Instagram to explore our curiosity and creativity again. Building new things requires that we step back, understand what inspires us and match that with what the world needs; that's what we plan to do," writes Systrom in a statement for Instagram. Bloomberg News reports that tension between co-founders grew over the direction of Instagram. These departures create an opportunity for Facebook to oversee Instagram more directly.
LinkedIn updates Groups
LinkedIn Groups now offer more engaged conversation tools including embedded videos, images, and updates to posts, alerts, and much more. "Over the past year, we've focused on bringing conversations to the forefront on LinkedIn, adding new features to make it easy for you to talk to your professional communities. The new Groups experience helps you take advantage of all these conversations tools with a seamless, faster experience so you can easily participate in your groups," writes Mitali Pattnaik for LinkedIn's blog. All groups are currently being updated with these features.
Snapchat Partners with Amazon on visual search tool
Snapchat users are going to have a new way to search for products on Amazon, one of the world's biggest e-commerce corporations. Using the Snapchat app, users can point their camera at a product or barcode and, once recognized, a link will appear to that product (or a similar one) on Amazon. Though the update is currently only available to a small group of users, Snapchat is hoping to roll out the new feature to all users shortly.
Instagram rolls out Quick Replies for business accounts in direct messenger
Instagram introduced Quick Replies for business accounts in direct messenger this month. The new feature allows businesses to create quick responses to frequently asked questions, like shipping rates and contact information. Quick Replies will help businesses communicate quickly and efficiently with users. Instagram tested the new functionality back in May, but just made the update available on all devices and the web.
Google Plus shuts down
Google Plus, Google's social network, is shutting down for good after a security breach that exposed up to 500,000 users between 2015 and 2018. Ben Smith, Google's vice president of engineering, acknowledged that Google detected a security issue back in March, but immediately addressed it. In a blog post on October 8, Smith writes, "A review did highlight the significant challenges in creating and maintaining a successful Google+ that meets consumers' expectations. Given these challenges and the very low usage of the consumer version of Google+, we decided to sunset the consumer version of Google+. "
Related posts:
Posts Tagged "Amazon"
---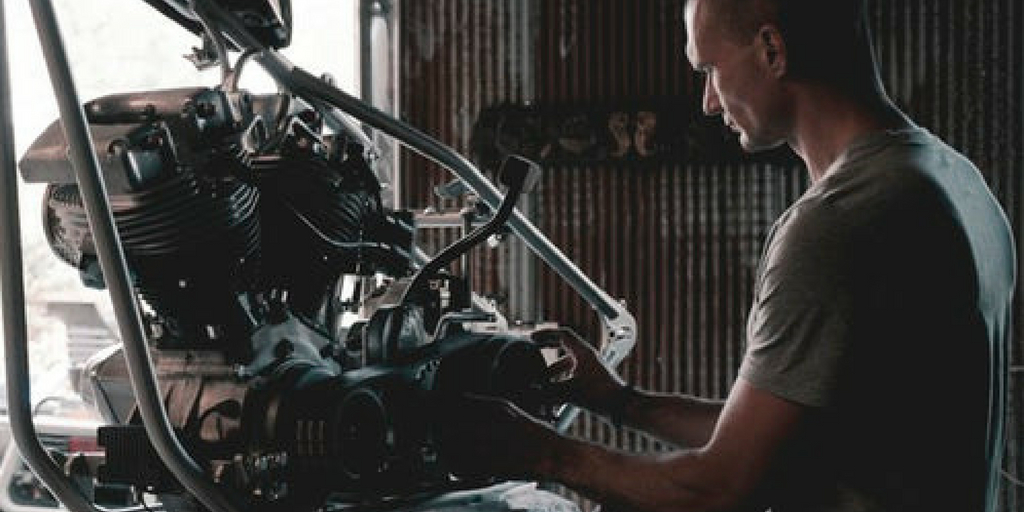 3-D printing opens up new revenue opportunities for supply chain, helping companies meet demand in real time, manage inventory without limiting products they offer, and increase lead time.
This article is part of a series of articles written by MBA students and graduates from the University of New Hampshire Peter T. Paul College of Business and Economics.
Spring has finally arrived in New England. However, with spring comes every vehicle's most dreaded enemy, the pothole! My coworker Will recently fell victim to one such nemesis. His part-sourcing saga has me wondering how soon the narrative may change.
On what started as a normal morning, Will soon found himself calling a tow truck to get his car to the shop and a coworker to get himself to work. An unavoidable pothole caused one of his ball joints to fail, and limping anywhere was not an option. The silver lining of the day was that his very accommodating mechanic agreed that Will could source his own parts.
A sourcing saga ensued.
The layers of research he had to do was frustrating. Which manufacturers make the quality of product he wants? Then which distributors can provide him the quantity he needs when he needs them at the best price?
This meant calls to local auto part stores, price checking against online distributors, verifying brands & model numbers, accounting for lead times, stockouts, shipping and handling fees to determine how to get the best total value of quality, cost, and delivery.
Complex decisions like this are common in many sourcing scenarios.
But does it have to be?
What if distributors could better manage their inventory without limiting the products that they offer or increasing the lead times to their customers?
With 3-D printing, that may soon be attainable.
Rather than holding inventory from various manufacturers, a distributor could have license agreements with manufacturers to print parts on demand.
Revolutionary though this sounds, it's not an unfamiliar model. Not so long ago, buying music meant going to a physical store to purchase or order an album. Now streaming services have license agreements with record companies to meet consumer demand in real time.
Jay Leno has been 3-D printing parts for his fleet of classic cars for nearly a decade. He admitted that initially the costs were prohibitive for most people. However now that 3-D printers are available at a wide range of price points, it is becoming more economical to print products on demand.
Printing parts with low inventory turns on demand would reduce inventory costs within the entire supply chain, having a positive impact on a company's bottom line. High-value, low-volume parts like those of late model vehicles are the perfect candidates. In fact, BMW, Porsche, and Mercedes-Benz Trucks have begun 3-D printing spare parts older models and freight trucks.
3-D printing and logistics
The next logical progression to reduce overall supply chain cost is to move production as close to the customer as possible. Logistics companies are positioning themselves to be ready to integrate into this production model.
Both UPS and DHL have recognized the potential for end-of runway 3-D print capabilities and local 3-D "print shops." UPS has partnered with SAP and Fast Radius to launch its On-Demand 3D Printing Manufacturing Network, which leverages 3-D printing technology, analytics and UPS's global network to execute production at the location where capacity and logistics are optimum.
This summer, BMW Motorrad will provide spare-part printing capability directly to customers with BMW Motorrad iParts, a mobile 3-D printer designed to travel with you on the back of your BMW Motorrad motorcycle. Customers will use a mobile app to download a part file from the cloud-based library and print parts on the go. Although limited by the size of the printer, Motorrad rides will be able to replace small parts in nearly any location. Customers can even preload files so, no matter where they are — the side of a mountain or the middle of a desert — they can make spare parts.
These companies are not alone in seeing the value of 3-D printing on the go. Amazon made headlines when it first filed for a patent on a 3-D printing delivery truck. That patent was granted at the beginning of this year. Although a launch plan has not been announced, a major player with that capability is a definite catalyst for more innovation at the intersection of 3-D printing and logistics.
The future
It's clear that logistics and inventory management will not look the same 10 years from now. The question is: when and where it will be economical to print parts on demand?
Click To Tweet
It's clear that change is coming, logistics and inventory management will not look the same 10 years from now. The question is: when and where it will be economical to print parts on demand? Will it be at an end-of-runway distribution center, a local multipurpose 3-D printing shop, or on-site at repair shops? Will AAA be able to print a new ball joint in a roadside truck and change it out like it was no different than the services they offer for tires and battery today? I can't wait to find out.
In the meantime, Will had to deal with today's sourcing options. After many phone calls, dozens of emails, and multiple carpools to work, his car is back on the road. And he believes he got four new ball joints at a good value.
About the author
Ruth DeMott is a quality engineer at Pratt & Whitney currently pursuing an MBA at the University of New Hampshire. She holds a BS in Industrial Engineering from Worcester Polytechnic Institute (class of 2010). She has held roles of increasing responsibility in the manufacturing and quality engineering departments since joining Pratt upon completion of her undergraduate degree. She is involved in the New Hampshire Youth Rugby program, enjoys traveling, putting things together, and spending time with friends and family.
Related posts:
Posts Tagged "Amazon"
---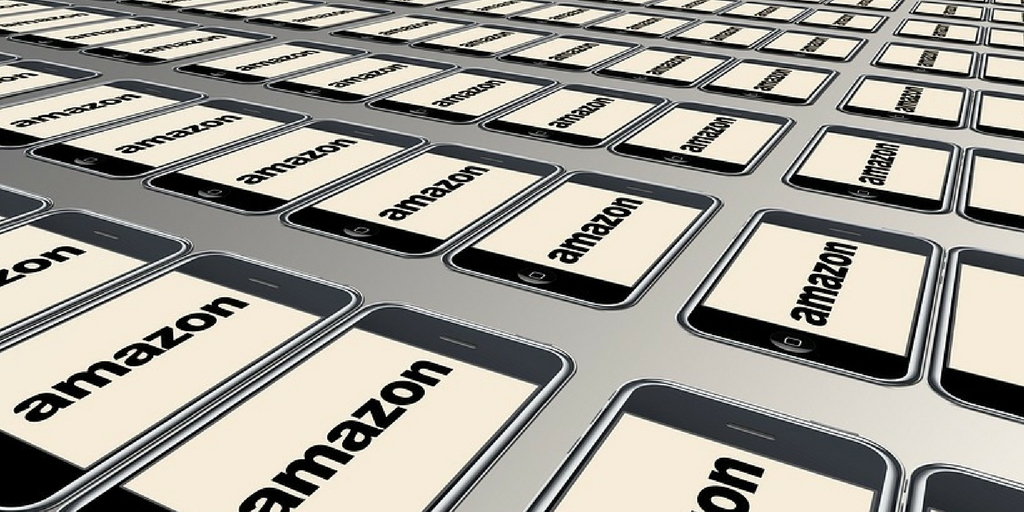 In many cases, automation in manufacturing creates leaner, more efficient operations. Efficiency facilitates new opportunities and business growth, which in turn allow for job creation.
The rise of artificial intelligence (AI) and its applications in manufacturing have driven a palpable fear that mass job loss is on the horizon. We have to wonder: is the threat as real and as imminent as many think? Like many things, the answer is more nuanced than a simple yes or no.
A McKinsey Global Institute report predicts that automation could cause the loss of between 39 and 73 million jobs by 2030 in the U.S. alone. Clearly, the AI genie will not be put back into its bottle. However, this doesn't mean that all jobs across all sectors will be affected evenly.
Generally, low-skill jobs are more susceptible to replacement by AI. This is especially true in industries like retail, which has worked to automate many aspects along the purchase journey, including processes designed to get packages into consumers' hands faster.
Not the end of the world
Oddly enough, 73 million lost jobs doesn't spell all doom and gloom. Yes, people will lose jobs — that is inevitable. Automation, however, will create many more.
Think about it: In many cases, automation creates leaner, more efficient operations. Efficiency facilitates new market opportunities and business growth, which in turn allow for expansion and job creation. And these new jobs aren't the low-skill positions of their pre-automation predecessors. They're operating new technology, supervising automated processes, and other higher-paying opportunities.
Amazon: Case in point
Consider the retail industry's brick-and-mortar boom and bust and the rise of e-commerce. As stores shuttered, companies had to downsize the number of individuals they employed. Then, as e-commerce boomed, e-retailing companies were able to bring on more employees — often at higher salaries than in traditional retail.
Amazon's expansion to the "once-thriving factory town" of Fall River, Mass., offers a prime example. The city, which boasted nearly 20,000 manufacturing jobs in 1991, saw that number dip below 4,000 by 2015 — in large part due to automation. The 2016 arrival of an Amazon fulfillment center was the single largest job-creation event in recent memory.
Employment at the Fall River center has crept above 2,000 in just over a year. And it's apparent that number will keep rising and that humans won't be phased out anytime soon. In fact, rather than replace human workers, Amazon's technology helps each become more efficient. That stimulates Amazon's growth and the need for more fulfillment centers  and more talent to fill those jobs.
While the majority of the Fall River center's jobs are not skilled and pay reflects that, other benefits such as overtime, tuition aid, and company shares make annual compensation comparable to or better than what local textile mills once paid. Fulfillment center jobs certainly pay above traditional retail and offer employees the opportunity to work withartificial intelligence — rather than in competition with it.
A double-edged sword
AI in the warehouse may stimulate job growth. But those most likely to lose their jobs to automation — low-skill workers — may not possess the transferable skills to be successful in the new wave of jobs created by technology. For example, would a former factory worker who put together boxes for fulfillment be hirable for a position operating custom box-cutting machinery?
Amazon, again, exemplifies a solution. The company offers its workers significant training and education to breach any skill gaps. Those who have never had experience in a warehouse or operating technology will need companies to invest in their training to ensure those who have lost their jobs to automation will have a place in the new economy.
History repeating
This isn't the first time we've encountered such an issue. Before ATMs were the ubiquitous cash-dispensing machines, many thought them the great disruptor of the banking industry. The bank teller's role was sure to become obsolete.
What actually happened is that ATMs led to more efficiently run banks. While some jobs were lost, banks were actually able to open up more branch locations, which led to the creation of more jobs.
Will automation in the warehouse cause the same scenario to happen? Will organizations become more efficient, allowing them to grow and hire more workers at better, higher paying jobs? In many cases, it looks like it already has.
Related posts: