Posts Tagged "Facebook"
---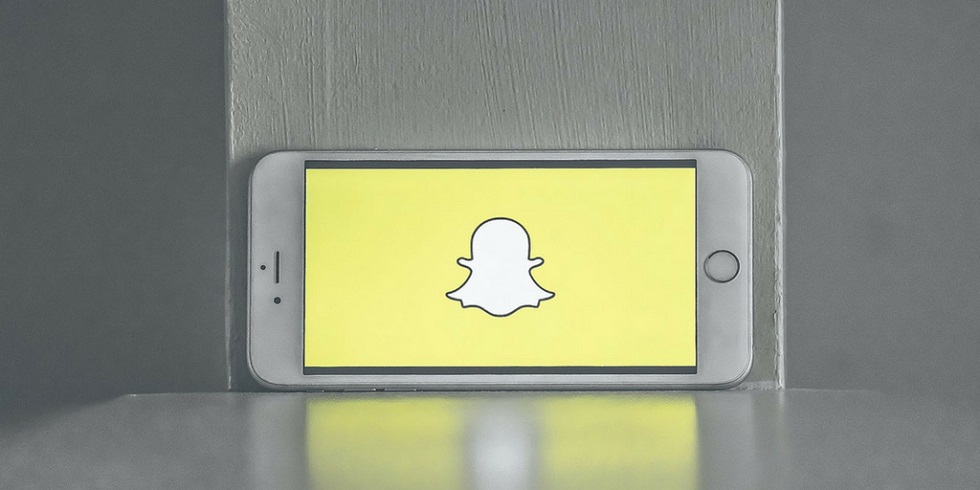 Also in social media news August 2018: Twitter releases an ads playbook, Snapchat introduces a private ads marketplace, WhatsApp launches a Business API, and Facebook makes updates to its video metrics.
As kids gear up for back to school, social media platforms are busy making updates with a focus on business pages. Facebook, Twitter, and WhatsApp are all releasing updates and features, including playbooks, to help advertisers increase their brand awareness and user reach. Facebook even created updates to its metrics to help advertisers produce better reporting around usage.
Here's what's been happening in August with the hottest social media platforms and how the latest updates are aimed at helping businesses gain exposure and new audiences.
Your social media news for August 2018.
Facebook Q2 earnings show increased user growth but slow revenue growth
Facebook just released their Q2 earnings report showing that the social media giant now has more than 2.5 billion people using at least one of its apps (including WhatsApp, Instagram, and Messenger) monthly. The report also showed declining revenue growth, despite efforts to rebuild trust among users. Mark Zuckerberg reiterated his commitment to user privacy and security. "We continue to invest heavily in safety and security. This quarter, our systems identified and removed thousands of fake accounts, pages, and groups."
Snapchat drops user count in Q2
Snap Inc. released its Q2 2018 Financial Results revealing a three million daily active user drop in its user base. With a recent redesign to the app, Snap Inc. was aware usage would be down. Co-founder Evan Spiegel states that "the company has been working to improve Snapchat based on user feedback" and is "eager to make more progress on the tremendous opportunity we now have to show more of the right content to the right people."
Facebook's Workplace acquires Redkix
Workplace for Facebook, an interactive tool for coworkers, acquired Redkix, an email software that combines email, messaging, and calendar features into one app. Recode reports the acquisition took place so Facebook could create its own communication system within Workplace. Facebook has been working overtime to beef up its Workplace platform to compete against Slack, a messaging app with almost 100 million paid users.
Twitter Business created an ads playbook for businesses and brands
Twitter Business released a Playbook for Agencies, a new document created to answer the most frequently asked questions by businesses about Twitter ads, client strategy, and more. "We compiled the most asked questions from agencies, partnered with our customer service team, and synthesized six months of Twitter research to create this guide which will help agencies guide their clients toward Twitter success," writes Twitter.
Snapchat creates private ads marketplace
Snapchat is offering more ad tools to "premium publishers and advertisers – offering brands 'unskippable' slots and experimenting with a private marketplace (PMP) that lets Discover media partners take greater control over their inventory." Starting in August, the app will give 100 randomly picked brands the ability to buy ad programming against TV-style content, including a wide variety of programming from scripted drama to comedy.
Facebook updates video metrics
Updates in the past year gave users the ability to rewind and re-watch parts of video ads, leaving advertisers with skewed reporting numbers. Facebook recently updated its video ad metrics to account for re-watched ads, removing any redundancies in reporting. The new metrics will automatically remove any three or ten-second views that are watched after rewinding.
WhatsApp launches Business API
Looking to expand its business tools, WhatsApp launched Business API, allowing medium to large business to manage and send non-promotional messages to customers. These messages include appointment reminders, shipping information, event tickets, and more for a fixed rate. VentureBeat reports all messages sent through the API will be free for the first 24 hours, messages sent after that will be charged. Though currently only available to select businesses, including Uber, Booking.com, and KLM Airlines, Business API will eventually be available to all more customers.
Facebook no longer permits cross-posted tweets
In light of recent Facebook platform and policy updates, users can no longer automatically cross-post their tweets or retweets to Facebook. As of August 1, users will have to copy a tweet's URL to post a tweet to Facebook.
Related posts:
Posts Tagged "Facebook"
---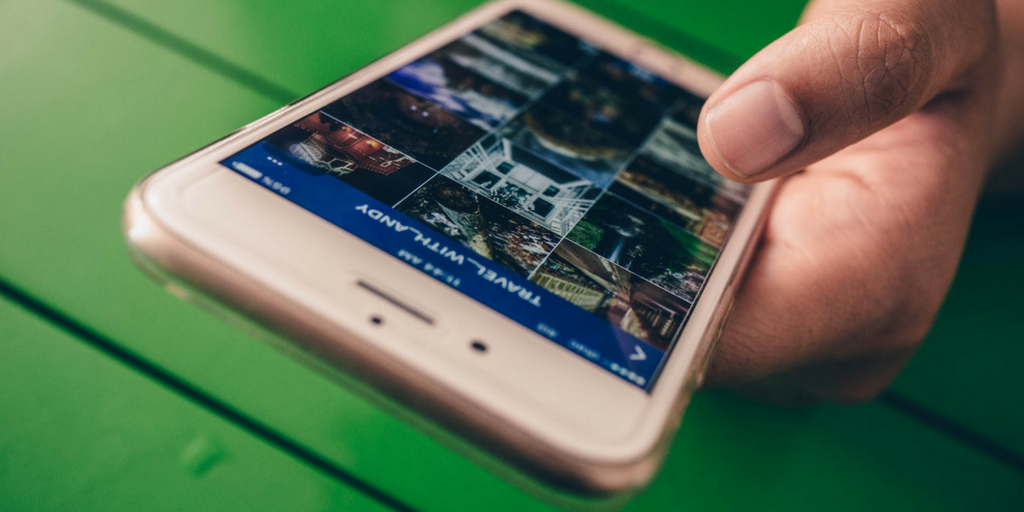 Also in social media news July 2018: Instagram publishes a creator handbook with tips and tricks, YouTube features searchable hashtags, and Facebook debuts funded news shows.
Summer is half over and big box stores are already stocking their shelves with back to school supplies. While families are trying to sneak in their last trips before school, social media platforms are doing anything but going on a vacation.
LinkedIn, Facebook, Twitter, and Instagram are increasing updates and adding new features to keep their users happy while posting videos and pictures from their travels. But these updates and new features don't just benefit personal users. Businesses are being positively impacted as well.
Social media platforms are continuing to add content kits, and even detailed guides, to help advertisers increase brand awareness and user reach. From paid spotlight ads to new creative tools, it's becoming easier for companies to create interactive and engaging content with a few clicks on a computer.
From paid spotlight ads to new creative tools, it's becoming easier for companies to create interactive and engaging content with a few clicks on a computer.
Click To Tweet
Here's what's been happening in July with your favorite social media platforms and how business are gaining more and more options for reaching new audiences.
Here's your social media news for July 2018.
LinkedIn introduces new updates to LinkedIn Messenger
Along with some new updates to its news feed, LinkedIn made improvements this month to its messenger features. These features now include the ability to send attachments, incorporate images from screenshots, and start a group chat on the mobile version of LinkedIn messaging. LinkedIn says these updates will help professional conversations take on new formats — either more professional or more chat-like, depending on the needs of the user.
Facebook adds new creative tools for advertisers
Facebook introduced a new suite of creative tools for advertisers in its Ads Manager app that will make it easier for creators to build content from their mobile devices. Facebook writes, "These new creative tools allow you to create and edit ad images directly from the Ads Manager app, saving time and effort." The suite also allows creators to fully customize ad templates and color filters to further branding opportunities for companies and improve the quality of ads within the app.
YouTube introduces searchable hashtags above video titles
YouTube has introduced a new way of displaying hashtags on its app — directly above the title of a video. Android Police states these hashtags are "clickable and will bring up a results page with other videos tagged with the same hashtag." This new feature is currently only available in the U.S. but will give users greater access to video content by having hashtags prominently displayed above video titles.
Facebook debuts funded news shows
Anderson Cooper is headed to Facebook. On July 16, the social media platform debuted its first funded news show, including programming from ABC News, CNN, Fox News, and Univision. These programs will appear in a section of the Facebook Watch tab. "This section will feature news videos from national and local news Pages, and just like other sections in Watch, will be personalized based on the publishers you follow and what friends are watching," writes Facebook's blog.
Twitter testing promoted spotlight ads
Twitter is testing a new paid advertising option, Promoted Trend Spotlight Ads. These ads will allow advertisers to create a display banner at the top of the Explore feed for the first two times a user visits that day, before settling back into the Trends list. If approved, the new ad option will actually demote organic content pushing paid spotlight ads to the top of users' feeds. Be on the lookout for the first trial ads coming from Disney in the new few weeks.
Facebook adds archive ability to Stories
Back in May, TechCrunch reported that Facebook was testing the ability to archive Stories, allowing users to save video clips after they expire to watch later or re-share on social media. Now other sources are reporting this update is becoming available to new users. Brands using Facebook Stories are particularly interested in this new feature, which would allow potential customers the ability to reference their content when making purchasing decisions.
Instagram publishes creator handbook
Questions about how to best promote your content on Instagram? Now we all have the answers. Instagram just published a 50-page Creator Handbook that covers tutorials, tips and tricks, suggested apps, and tools for creating and editing video. The guidebook, originally shared by Matt Navarra from the Next Web, will be extremely useful to brands looking to take their content to the next level, adding new features and editing capabilities.
Related posts:
Posts Tagged "Facebook"
---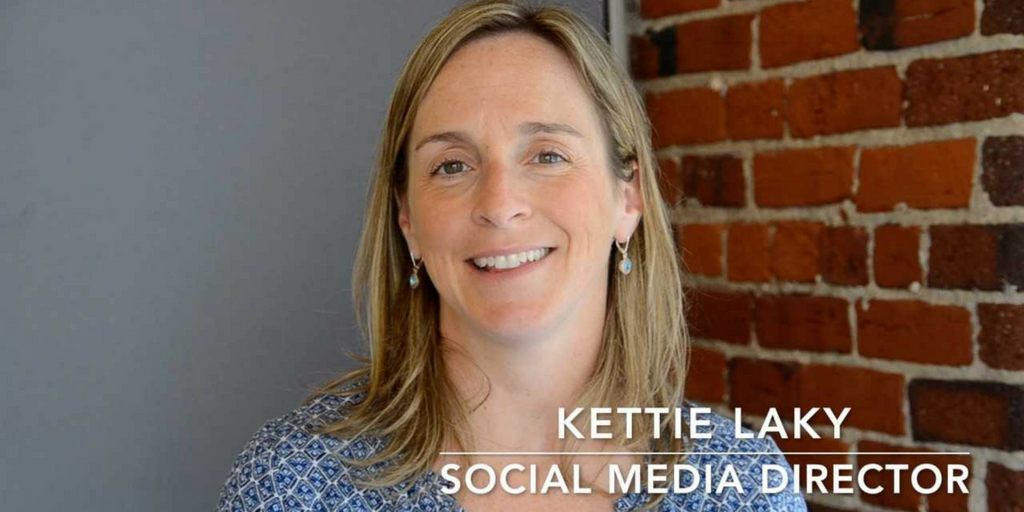 Social messaging apps have taken over the way consumers are interacting with brands. Their increasing popularity means your business needs to embrace this new trend.
No one can deny the reach of social networks. After all, Facebook has over 2 billion active users. But as marketers, we're noticing that consumers are moving away from social networks and welcoming the popularity of messaging apps with open arms.
Social media is constantly changing, and every new app gives users a new way to engage with family, friends, and brands. With the shift toward messaging apps, your target audience is making the leap, so your business needs to as well.
Messaging apps have a strong appeal: personalized engagement. Brands are able to make a one-on-one connection with every potential customer that comes in contact with their app pages. This is an opportunity you cannot miss!
Companies reaping the messaging app benefits
Yoox Net-a-Porter, a UK-based ecommerce firm with U.S. operations, made the switch to messaging apps after the brand discovered that many of its customers preferred WhatsApp for product details and suggestions and purchases. WhatsApp easily integrated with its order management system and is currently being tested as the company's shipping notification system.
"Realizing that consumers increasingly prefer to receive information via personal messaging services rather than email, we have been working with WhatsApp to improve the way we use the WhatsApp service with great results so far," writes Yoox Net-a-Porter on its blog.
And Yoox Net-a-Porter isn't the only brand making the switch. WhatsApp, a social messaging platform owned by Facebook, reported 1.5 billion active users and over 60 billion messages sent per day at the end of 2017. These numbers, continuing to grow at a staggering rate, make it hard to ignore that brands need to be investing their marketing time and dollars in messaging apps.
WhatsApp, a social messaging platform owned by Facebook, reported 1.5 billion active users and over 60 billion messages sent per day at the end of 2017.
Click To Tweet
In our latest video, Kettie Laky, our social media director, discusses why social messaging apps are becoming so popular and the top four apps your brand should become familiar with.
Video: Top 4 social messaging apps your brand needs to be using
Takeaway
As with any new marketing effort, trial and error are a big part of the equation. In order to get the most from your time (and budget!), make sure you're utilizing the best messaging app for your brand. Before committing to an app, ask these important questions:
Who is my target audience?
How will the app add value to my target audiences?
How do I want to deliver my content?
Do I want to use more than one app?
How frequently will I be marketing on the app?
These questions can help you find the social messaging apps that will work best for your marketing campaign and start connecting with customers in a more personalized way. These apps making sharing valuable content easier than ever.
What social messaging apps has your business tried?
Related posts:
Posts Tagged "Facebook"
---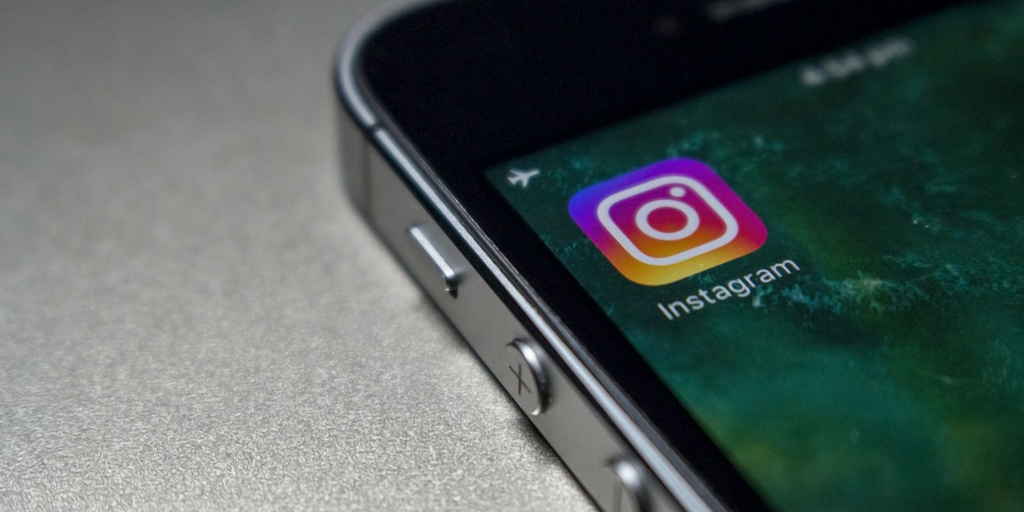 The latest social media statistics show growth of Instagram, social messaging bots, and video content.  
We joke around here that one thing that will always stay the same is that social media will always be changing. 2018 has been a remarkable example of that thus far, particularly in regards to platforms like Facebook.
Every so often, we like to take a step back and look at what the data is telling us about where social media is heading and what that might mean for B2B marketers.
Social Media Examiner's 10th annual study, 2018 Social Media Marketing Industry Report, surveyed more than 5,700 marketers from across the world in a variety of industries — including manufacturing, industrial goods, and a variety of other B2B verticals. It offers a really comprehensive view of what's going on in social media in our industry and beyond.
I've pulled out 10 social media statistics from this report that I want to talk about in more depth. I think they say a lot about where social media is headed and what supply chain and logistics marketers should be paying attention to.
10 social media statistics for B2B marketers
1) For 64% of marketers, social media management is just one of their job responsibilities.
This one blows me away, knowing how much time and effort it takes to run a company's social media program. Only about one-third (36%) of marketers manage social media full time. The other two-thirds have to do that on top of their other responsibilities. That's crazy!
Supply chain, it's time to recognize how important social media is for your business and dedicate the appropriate resources to social media management. If you can't afford to hire someone to do it full time, consider outsourcing this task.  
2) Only 44% of marketers agree they can measure their social media ROI.
Only 10% of survey respondents "strongly agree" and 34% "agree" with the statement, "I am able to measure the return on investment (ROI) for my social media activities."
Again, I'm kind of blown away. As a firm that relies on data and analytics to inform our processes and strategies, including social, it seems irresponsible to not know if your efforts are effective.
Ok, on one hand, it's actually really difficult to measure social media ROI. That's in large part because so many of the benefits are intangible. You should really be thinking of social media investment in terms of potential, not dollars.
BUT there are some ways to calculate social media ROI and all your content marketing efforts. Here are a few resources:
3) 75% of marketers have seen a decline in organic Facebook reach over the last year or don't know if they have.
A significant 52% of marketers surveyed said they saw their Facebook reach decline in the last year. Plus, 23% of marketers surveyed were unsure if it had or not — probably not a good sign. Yet 91% of B2B marketers are still using Facebook. Something's not adding up for me here.
As we've written about a lot recently, businesses need to be keeping a close eye on Facebook in light of all the recent changes. While we at Fronetics are not ready to write off Facebook for business completely yet, it's time to start doing things a little differently.
Here are four things your business should do in light of Facebook News Feed changes, for example. Stay tuned to the Fronetics blog as we continue to gather information and offer suggestions.
4) 87% of marketers rank more exposure for their businesses as the primary benefit of their social media efforts.
Building brand awareness is a key benefit of social media use for business. The Social Media Examiner survey respondents said that increased traffic was the second major benefit, with 78% reporting positive results. These top two benefits have remained virtually unchanged for 4 years.
That's because, increasingly, more B2B buyers are using social media in their purchasing research. If your business is not on social media, you're missing an opportunity to get your brand name in front of these buyers.
5) 78% of marketers who have used social media for 2 years or more report increased traffic to their websites.
83% of marketers who have used social media for 5 or more years "strongly agree" or "agree" that traffic has increased to their websites because of social media activity.
Click To Tweet
Also to note, 83% of those who have used social media for 5 or more years "strongly agree" or "agree" that traffic has increased to their websites because of social media activity.
I wanted to pull these social media statistics out because they reinforce the time-honored truth that content marketing (including social media management) is a long-term solution — not an overnight fix. The benefits, especially in terms of metrics like traffic, grow exponentially over time.
You have to allow time for prospects and customers to find you and for your audience to grow organically. Use your social media platforms as a means to distribute meaningful information to your target audience, to communicate with customers and prospects, and to share thought leadership, and it will pay off.
6) 66% of marketers are now using Instagram.
In 2016 and 2017, we answered a lot of questions about Snapchat. Founder of the Content Marketing Institute Joe Pulizzi named Snapchat one of the next big trends in content marketing for 2017. Everyone thought this platform was going to be our new social media darling.
Instead, Instagram has surpassed Twitter and LinkedIn to be the second-most-used social media platform. (It was fourth in 2017.) Use is up dramatically from 54% in 2017. Those are numbers worth paying attention to.
We don't have a lot of supply chain and logistics clients that currently use Instagram, but we know it to be a great platform for brand building, especially in terms of recruiting and developing corporate culture. Stay tuned for more on Instagram for the supply chain in the near future!
7) 63% of marketers use video content in their social media marketing.
One content marketing trend everyone got right? The growing prevalence of video.
Not only do nearly two-thirds of marketers use video content in their social media marketing, 23% use live video. What's more, 77% plan to increase video content and 63% plan to increase live video in the next year.
Here are some helpful resources to get you started:
8) 70% of marketers want to learn more about messenger bots.
Here's a big takeaway from the survey: Everyone's talking about messenger bots/social messenger apps. While adoption is still pretty low (only 15% are using Facebook messenger bots now), 51% of survey respondents plan to include them in future marketing.
It's time to start reading up on social marketing automation tools like chatbots and social messenger apps. We've got a lot of information about these things scheduled on our blog in the next few months, so keep coming back for more information on how these tools apply to supply chain and logistics marketing.
9) 39% of marketers are working with influencers.
Influencer marketing is another trend we've been talking about lately. It makes sense: Buyers value the opinions of peers and colleagues. In fact, B2B buyers rank it among their top three resources for information. And, in general, 82% of Americans seek recommendations when making a purchase of any kind.
Here's my original post on influencer marketing for the supply chain. Keep in mind, influencers can be your executives, employee brand ambassadors, and any other experts and thought leaders associated with your brand.
For some more information, start with these 3 Tips for Creating an Influencer Marketing Strategy for the Supply Chain.
10) Only 21% of B2B marketers are using LinkedIn ads.
Social media advertising is another huge trend right now. Yet, this social media statistic tells an interesting story.
Though LinkedIn is considered the business social media network, less than one-fourth of B2B marketers are using it to advertise. Compare that to 66% of B2B marketers that use Facebook ads.
There are many reasons for this, of course. LinkedIn advertising is quite expensive, whereas Facebook advertising is relatively inexpensive, for one. But, as Facebook continues to elude businesses, might this be an opportunity to rethink this strategy?
If you're interested, I recommend reading the whole 44-page report from Social Media Examiner. There are a ton of really interesting social media statistics that offer great insight into how marketers are using social media and how it's changing — both over the the last few years and in the short-term.
What social media statistics are most interesting to you?
Related posts:
Posts Tagged "Facebook"
---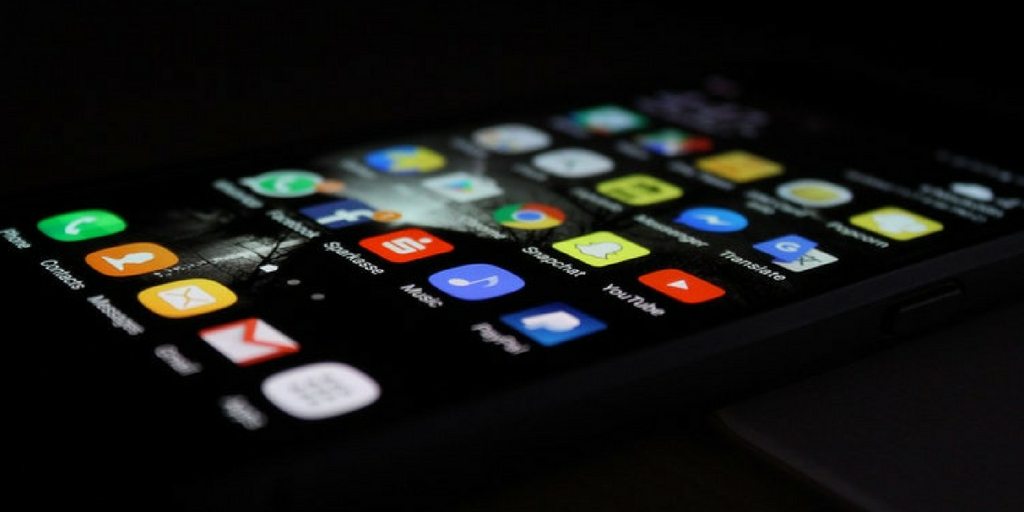 The growth of social messaging platforms is a big opportunity for your business to reach your audience with targeted content.
Gone are the days when social messaging platforms are just about chatting or making plans with family and friends. You might be surprised to learn that "the combined total monthly active user count of the top 4 messaging apps has grown to 4.1 billion in 2018."
You might be surprised, according to Business Insider, "the combined total monthly active user count of the top 4 messaging apps has grown to 4.1 billion in 2018."
Click To Tweet
Just to put that in perspective, that's well over half of the world's population and — perhaps even more strikingly — dwarfs the 2.19 billion monthly active users that Facebook reported in the first quarter of 2018.
It's official: Social messaging platforms have surpassed "traditional" social media when it comes to active users. Not only that, marketers are taking notice, and beginning to think about how to leverage messaging platforms to deliver content to target audiences.
Conversational content
As you might expect, a key element of successfully using social messaging platforms is to tell your story conversationally. This means tailoring your content to the specific wants or needs of your target audience, creating a compelling narrative with your content, rather than an overt sales pitch.
This kind of storytelling is fundamental to content marketing.
"Messaging and chatbots represent the next logical extension of the content marketing mission," writes Chris Frascella of the Content Marketing Institute.
According to Thomas Husson of Forbes, "Messaging apps will introduce a paradigm shift for marketers where interactive and contextual conversations will replace ad broadcasting. New conversational interfaces will drive deeper relationships between consumers and brands."
You may be thinking that this is all well and good for B2C marketing, but how does it apply to B2B marketing? But the truth is, if you have a content marketing strategy in place, chances are, you have a story to tell, and these are tools to help you do it.
Chatbots
Enter chatbots, the technology to turn your content into conversations. Chances are, you've already come face-to-screen with a chatbot and may not have even known it.
These computer programs simulate human conversation using auditory or textual methods. Basically, it's software that communicates with your target audience inside a messaging app. Chatbots are already changing the way businesses interact with their customers — and with each other.
If you're thinking that you're about to be replaced by a robot, relax. We're extremely far from AI technology replacing human interaction. Chatbots are a tool, and they need to be fed content and trained by human marketing professionals.
Tips for using chatbots
The first step is adapting your content for use in a chatbot conversation. "You can't just duplicate existing content in your conversational scripts," says Frascella. While the goals for your content are the same, the way it is delivered is different. That requires a shift in how it's structured.
It's also important to be mindful of timing. Because chatbots require users to opt into conversations, retaining permission to access your audience in this way depends largely on content and timing. This means delivering engaging, meaningful, and valuable content at regular intervals, but not intrusively.
For more ideas on creating a chatbot, check out this post.
Social  messaging platforms are opening new doors for you to deliver personalized content straight to your target buyers. Make the most of this opportunity!
Related posts: