Posts Tagged "Instagram"
---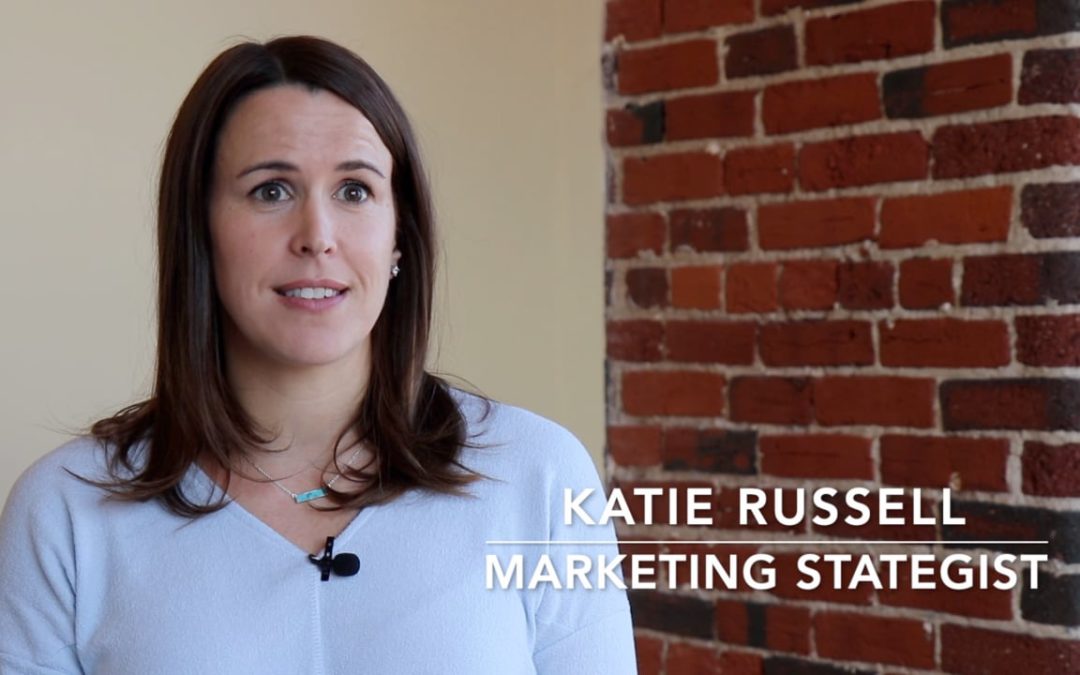 Instagram for business is a rising trend. Here are some top tips to get your business using Instagram as a part of your digital marketing strategy.
---
Highlights:
Instagram is all about authenticity and personality. Let your audience get an up close and personal glimpse into your company's culture.
Audiences love real-time content and it lets them feel a genuine, human connection.
Posts should do more than promote your brand and Instagram Stories are an ideal way to engage your audience!
---
Video transcript:
I'm Katie Russell and I'm a marketing strategist here at Fronetics. Today I'm going to talk to you about Instagram for business. Instagram has been growing in popularity and if you've been thinking about using Instagram for your business here are some tips to get you started.
Be authentic
Instagram is all about authenticity and personality. Give your viewers an inside glimpse into your company's culture. An easy example would be to create little videos answering your audiences questions. It shows that your viewers are being heard and as well as an opportunity to engage with new audiences.
Keep up the pace
Instagram is one of the easiest platforms to post to, so don't be afraid to take pictures at meetings, conferences,  or events, anywhere that you are. The pictures don't have to be perfect, just remember that the more you post the greater opportunity you have to reach new audiences.
Go live
Live video is the "it" trend in social media marketing right now. Audiences love real-time content, and it gives them feel a genuine, human connection that can sometimes be a struggle for B2B marketers.
Be a storyteller
Instagram is all about visual storytelling, so your newsfeed should be more than just promoting your brand. It should give viewers and audiences a look at what makes your brand different. Don't be afraid to be quirky or think outside the box to show audiences what makes your brand unique.
Out of ideas? Just ask!
Creating content and coming up with new ideas can be a huge challenge for marketers. Don't be afraid to survey your audiences and ask them what they'd be interested in seeing. You might just get some great ideas you never would have considered.
For more tips on how to get started for Instagram for your business, visit us at Fronetics.com.
Related posts:
Posts Tagged "Instagram"
---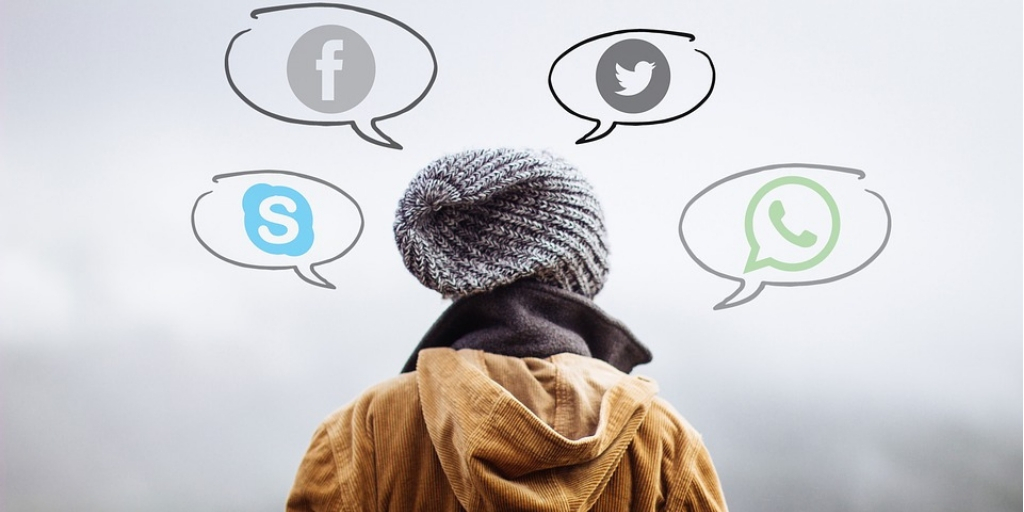 Also this month in social media news: YouTube has reached nearly 2 billion monthly users; Instagram is developing a feature to simplify multiple account management; and YouTube addresses "dislike mobs."
---
Highlights:
Social media platforms including Facebook, Instagram, and LinkedIn are working to streamline their platforms.
YouTube usage continues to grow, as the platform begins addressing dislike mobs.
Good news for businesses: streamlined platforms mean less busy-work for marketers.
---
This month in social media news, we're seeing multiple platforms working to integrate and streamline their services. Facebook is merging its messaging platforms, while Instagram (owned by Facebook) looks to simplify multiple account management. Additionally, a major part of LinkedIn's upgrade to its recruitment tools involves integrating them into a single platform.
Social media usage continues to grow, and YouTube is no exception, announcing that it reached nearly two billion monthly users in the fourth quarter of 2018. The platform is also seeking to address one of the main concerns that users currently face: "dislike mobs."
The developments this month are important for businesses to be watching. Facebook's plans to integrate its messaging will no doubt mean changes to current chatbot options and possibly open up new opportunities for enhanced marketing automation. LinkedIn's updated recruiter platforms are welcome news for businesses when it comes to identifying and hiring qualified candidates. And if Instagram's developments pan out as anticipated, marketers will have an easier time managing multiple accounts.
Here's your social media news for February 2019.
Facebook Is Integrating Its Messaging Platforms
Facebook has confirmed that it's working toward integrating the three messaging platforms that it owns — Facebook Messenger, Instagram, and WhatsApp — with the aim of facilitating cross-platform communication. Integration would allow users to send messaging between apps, which would remain distinct. Not only will users be able to communicate seamlessly across multiple platforms, features and tools available on each platform will become available across all three apps.
Facebook has confirmed that it's working toward integrating the three messaging platforms that it owns — Facebook Messenger, Instagram, and WhatsApp — with the aim of facilitating cross-platform communication.
Click To Tweet
While the project has a long way to go, with changes not showing up for users until at least 2020, this is big news, and businesses should be keeping an eye on ongoing developments.
LinkedIn Updates Recruiter Platforms
LinkedIn announced this month a major upgrade to its recruitment tools, with the goal of streamlining hiring processes and matching more relevant candidates. From the announcement:
"Recruiters have told us they're often frustrated by the need to jump from tool to tool. We've heard you. So we've put all of our core tools — Jobs, Recruiter, and Pipeline Builder — on a single platform. Once you create a project, you will be able to see the results from all your active sourcing channels — search results, job applicants, media leads — under the Talent Pool tab, and you can manage candidates from there."
Additionally, LinkedIn will be adding new AI sorting tools, aiming to find better suited candidates for recruiters, using previous usage trends as well as platform data and learning from personal interests.
YouTube Reaches 2 Billion Monthly Users
Earlier this month, YouTube's parent company, Alphabet, announced in its Fourth Quarter and Fiscal Year 2018 Report that the video giant has more than 2 billion monthly users. Not only that, the number of channels with more than a million subscribers has almost doubled in 2018. Content creators on YouTube are also making more — the number of creators earning between $10K and $1 million from YouTube AdSense has grown more than 40% compared to a year earlier.
Instagram Is Developing an Account-Linking Feature to Simplify Multiple Account Management
After last month's launch of a feature allowing users to post to multiple accounts with a single click, Instagram is pushing ahead with its efforts to streamline multiple-account management. It's now developing a new option that will connect multiple accounts under a single login. The development, first reported by TechCrunch, will give Instagram users a variety of account-management options and allow marketers to cut down busy-work, like setting preferences for multiple accounts over and over.
YouTube Is Asking for Feedback in Addressing "Dislike Mobs"
YouTube is addressing the pernicious issue of so-called "dislike mobs" in a recent issue of Creator Insider, the video platform's corporate series for creators. The company's developers are considering multiple options, and while it does so, it is soliciting feedback from creators. Options so far discussed include methods for disabling the downvote button, allowing content creators to set preferences for whether ratings are publicly viewable, or requiring users to provide a reason for downvoting a video.
With its announcement that it is addressing the issue of dislike mobs, YouTube is demonstrating its commitment to content creators on its platform.
Related posts:
Posts Tagged "Instagram"
---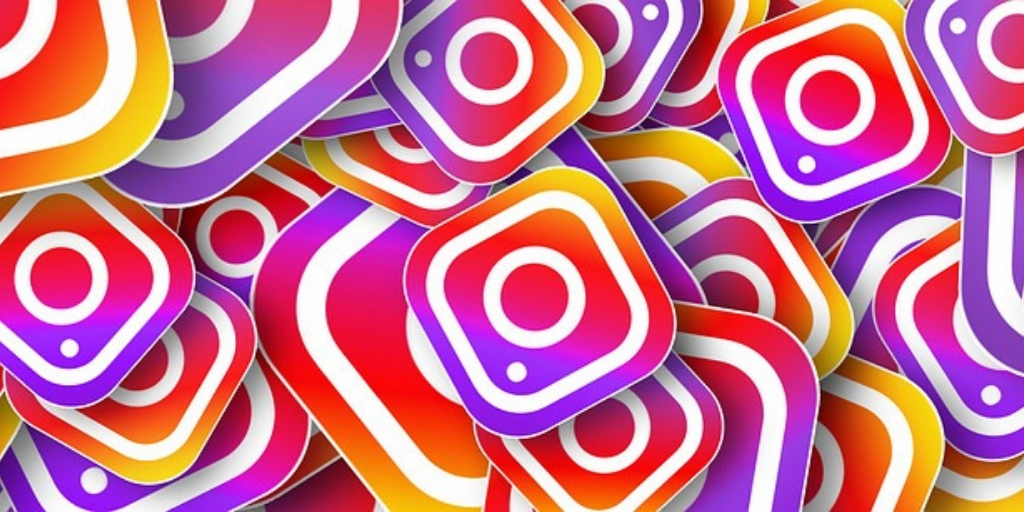 Need some Instagram for B2B marketing inspiration? These ten brands are getting it right.
---
Highlights
Instagram is a great opportunity for B2B businesses.
Avoiding blatant sales or advertising pushes is key.
Successful accounts engage users with interesting visuals and/or provide them with value through informative content.
---
Instagram now boasts over 1 billion monthly active users, making it one of the most popular social media platforms out there. It's a tremendous opportunity for businesses. In fact, recent research has shown that 66% of brands now use Instagram.
But many B2B marketers are still struggling to find their footing on this highly visual platform. Since we could all use a little inspiration now and then, here are 10 brands that are crushing Instagram for B2B marketing — and what we like about their presence.
10 brands that are nailing Instagram for B2B marketing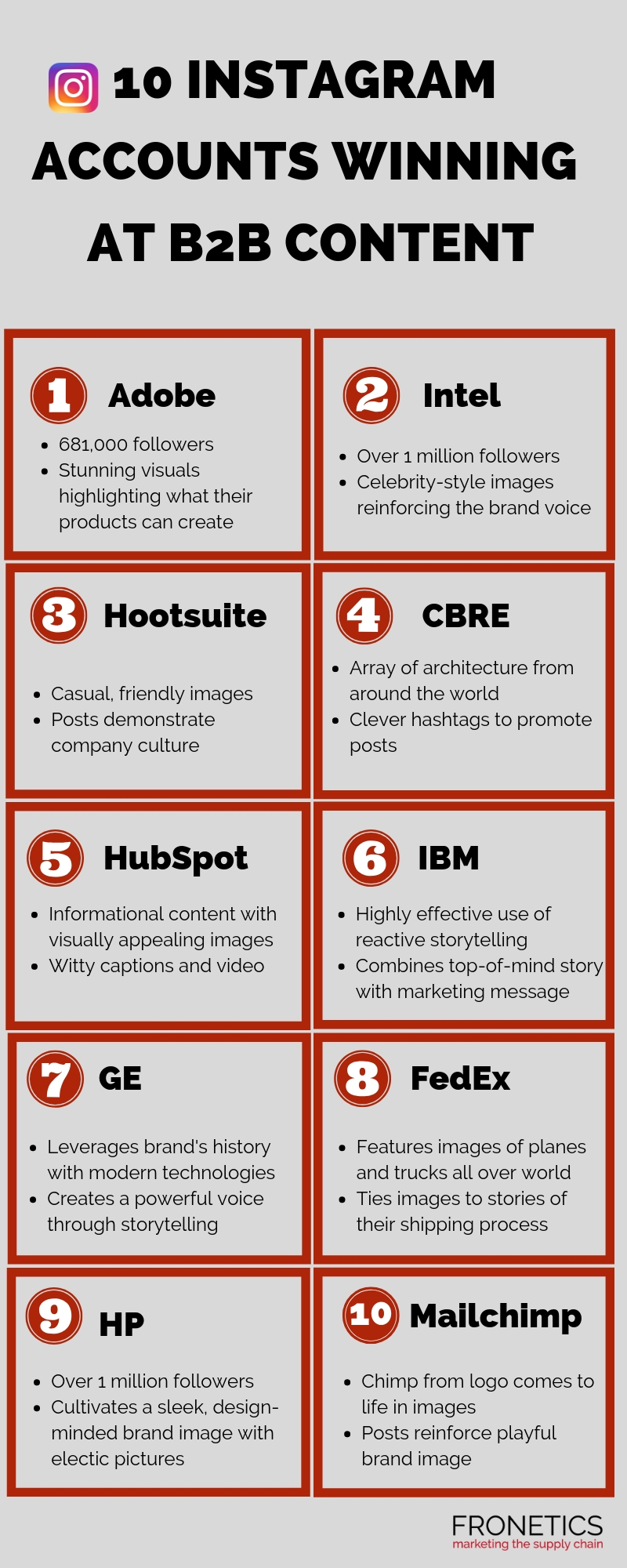 1)      Adobe
With 681k followers, Adobe (@adobe) is a fortunate brand when it comes to Instagram in that its product naturally lends itself to the visual medium. Its account boasts some truly stunning visuals, highlighting what Adobe products can create.
2)      Intel
The tech giant Intel (@intel) cultivates a celebrity-style image, giving its over-a-million followers an inside glimpse into big events the brand plays a role in, like the X Games, Grammys, and glitzy tech conferences. Each of the carefully curated images reinforces the brand's voice, and captions do a great job of detailing exactly what the brand does in the tech space.
3)      Hootsuite
Social media management dashboard Hootsuite (@hootsuite) does a fantastic job of showing brands their social media know-how, right in its Instagram profile. The company cultivates a casual, friendly image and posts content that demonstrates company culture. From team building photos to office dogs, Hootsuite makes followers feel like they're getting to know the brand.
4)      CBRE
Global commercial real estate firm CBRE (@cbre) is a phenomenal example of finding beauty within the context of its operations. The brand's Instagram feed features a stunning array of architecture from around the world, with clever use of hashtags.
5)      HubSpot
Here's a company getting content Instagram for B2B marketing right. HubSpot (@hubspot) consistently provides value to followers, posting informational content. Rather than letting it get boring, the brand keeps content visually appealing and makes clever use of captioning and video.
6)      IBM
Tech juggernaut IBM (@ibm) has made highly effective use of reactive storytelling on Instagram. This method of storytelling combines a top-of-mind story or idea with a compelling marketing message. IBM uses it during popular or inspiring events, demonstrating how it's making use of the brand's technology.
7)      General Electric
It's a household name brand, and it's over a century old. General Electric's (@generalelectric) Instagram presences does a great job of leveraging the brand's history, highlighting its involvement with important developments in defense, aviation, and technology. It's a great example of creating a powerful voice from a brand through storytelling and tapping into the audience's nostalgia.
8)      FedEx
FedEx (@fedex) is a prime example of a B2B brand that makes the absolute most of what it does to create a compelling story for its Instagram content. The account features photos of airplanes and trucks all over the world, telling the story of how the carrier cares for and ships products in its care.
9)      HP
With over a million followers HP (@hp) cultivates a sleek, design-minded brand image on Instagram. It capitalizes on subtlety and style, with eclectic images that never feel overtly promotional but that highlight the brand's innovation.
10)  Mailchimp
Email marketing company Mailchimp (@mailchip) truly gets the most out of its whimsical logo. Its Instagram content has given the playful chimp logo life and transformed him into a personality and voice for the brand. The image is quirky and fun, and Mailchimp's Instagram presence reinforces and capitalizes on that.
What companies do you think are doing Instagram for B2B marketing right?
Related posts:
Posts Tagged "Instagram"
---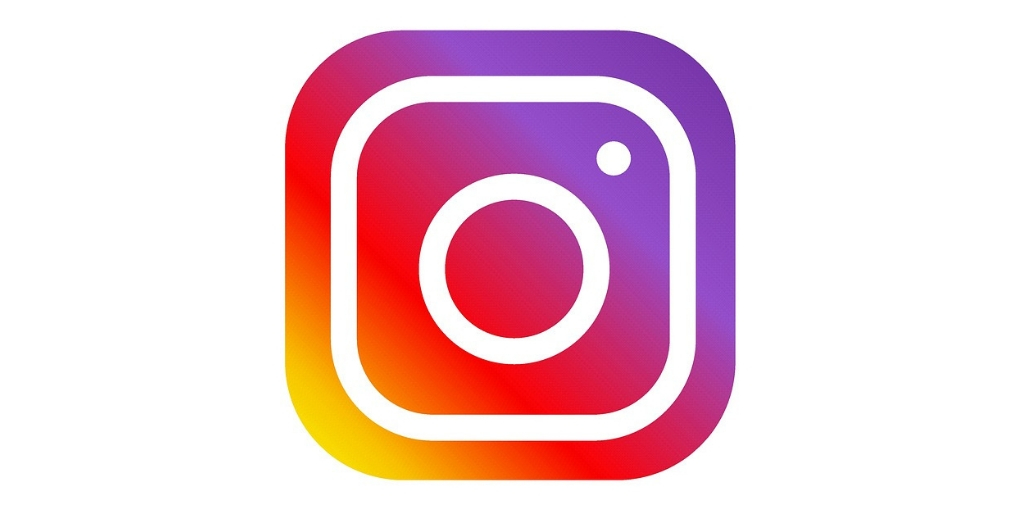 Looking to boost followers on Instagram? These tips will help supply chain marketers grow their following, build brand awareness, and nurture a loyal audience base.
---
Highlights
Instagram has over 500 million daily users.
Fake accounts won't help in the long run.
Growing authentic followers requires commitment and strategy.
---
While it's true that Facebook is a favorite for B2B marketing, don't overlook Instagram. Over 500 million users browse the app daily — some of the most engaged audiences on the web. This is absolutely a powerful resource for supply chain marketers, and if you aren't already, it's time you start tapping into it.
But as with all social media platforms, there's a right and a wrong way to go about using it. When it comes to Instagram, getting the most out of the platform has a lot to do with boosting followership.
Keep in mind that recent studies have shown that roughly 48 million Instagram users are fake. Inflating your audience with fake followers won't serve you well.
Boosting engagement and growing your following takes time and strategy. The 10 tips in our infographic below will help you get the most out of Instagram, building an authentic, engaged audience.
10 tips to boost followers on Instagram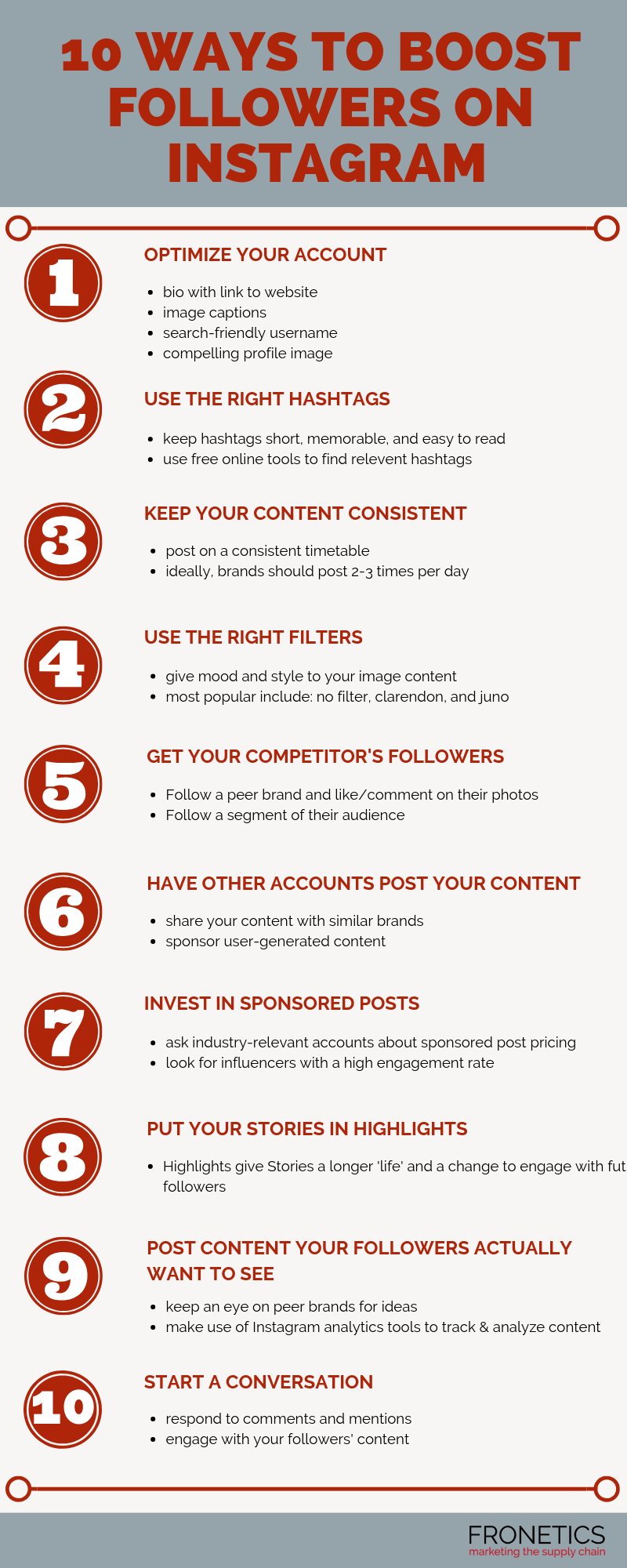 1)      Optimize your account
Before we get to anything fancy, take a step back and make sure your Instagram account is fully optimized. This means you need:
a bio with a link to marketing or product pages related to a specific keyword or hashtag
image captions, which can reference the link in your bio
a search-friendly username
a compelling profile image that reflects your brand
2)      Use the right hashtags
One of the most effective ways to grow your Instagram following is to use hashtags effectively. Since Instagram gives users the ability to follow hashtags that interest them, and they function as links to other relevant content, choosing the right hashtags is the ideal way to reach and engage your target audience.
Keep an eye on accounts of peer brands to stay up to date with the best hashtags to be using. The most effective hashtags are short, memorable, and easy to read. You can also use a free online tool like InconoSquare or Websta to find relevant hashtags for the supply chain and logistics industries.
3)      Keep your content consistent
Posting on a consistent timetable is crucial to maintaining an active following. Posting irregularly means you risk your followers forgetting about you. And posting all at once can annoy and drive followers away. Ideally, brands should post 2-3 times a day. For more, check out our guide to when to post on social media.
4)      Use the right filters
We all know that playing with filters is fun. These lighting and color presets offered by Instagram have the potential to create mood and style in your image content. According to Iconosquare, these 10 filters are currently the most popular on Instagram. And it turns out that the filters you choose really do have an impact on engagement.
Normal (No Filter)
Clarendon
Juno
Lark
Ludwig
Gingham
Valencia
X-Pro II
Lo-fi
Amaro
5)      Get your competitors' followers
Maybe it sounds like a dirty trick, but hear us out! Users who have already shown an interest in similar brands to yours are an ideal audience base. Engaging with them is a great way to grow your own following. Identify a peer brand with a healthy Instagram following; follow a segment of their audience; and like or comment on their photos. Keep track of how many users follow your brand back.
6)      Have other accounts post your content
Operating on the principle that followers of similar accounts to yours are an ideal audience base, getting these accounts to post your content is a great way to boost your followership. One way to do this is to sponsor user-generated content to get your brand in customers' feeds. For example, hold a photo contest related to your brand, encouraging followers to post and caption your content.
7)      Invest in sponsored posts and product reviews
Optimizing your account and following Instagram best practices will go a long way toward getting authentic followers. But to really boost your followers on Instagram, it pays to take advantage of influencer marketing on Instagram. Create a list of large accounts in your industry, follow them, reach out to their marketing team, and ask about sponsored post pricing. Be on the lookout for influencers with a high engagement rate relative to number of followers.
8)      Put your Stories in Highlights
In addition to its Stories feature, Instagram now lets users create a featured group of "Highlights" in various categories on their profile. Stories have only a 24-hour lifespan, so featuring your most effective Stories clips in Highlights gives them a second life and a chance to engage future followers. One of the best features of Stories and Highlights is that they allow brands to view and analyze how users have viewed and interacted with their content.
9)      Post content your followers actually want to see
This one may sound painfully obvious, but it's harder than it looks. Because brands need to publish content consistently to maintain an active Instagram following, it can be extremely difficult to generate fresh, interesting content consistently. There's no easy trick to this one. Keep an eye on peer brands, and make use of Instagram analytics tools to track, analyze, and benchmark Instagram content.
10)  Start a conversation
It's easy to forget that the fundamental benefit of social media is that it's social. Users want to be part of a conversation. Encourage your followers to interact with you on all your social media platforms, including Instagram. This means responding to comments and brand mentions, as well as engaging with your followers' content.
Final thoughts
Instagram is an extremely effective tool for supply chain marketers. These 10 tips to boost followers on Instagram will help you create and nurture a loyal, engaged audience base. In turn, an effective Instagram presence has the potential to grow brand awareness, improve your reputation, and generate qualified leads.
Related posts:
Posts Tagged "Instagram"
---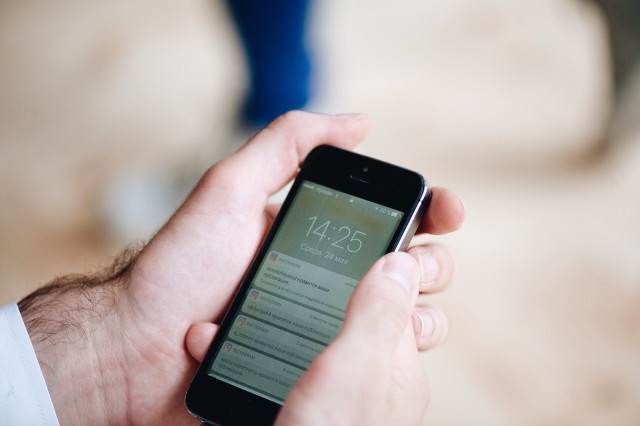 Also, this month in social media news: Instagram allows posts to multiple accounts; Snapchat shares research on social media use; and YouTube adds new swipe-to-view option.
---
Highlights
Facebook and YouTube are making changes that reflect a shift toward the Stories format.
Snapchat releases research revealing that users seek different types of content on different social media platforms.
Twitter is considering a big update to its conversational features designed to boost user engagement.
---
The new year is off and running in the social media world. As social media platforms vie to keep up with user behavior, we're seeing a broad industry shift in favor of the "Stories" format. Facebook is attempting to ramp up the popularity of its Stories feature by giving users more options for direct response, while YouTube is introducing a swipe option, reflecting the growing preference for this kind of interface.
Businesses should take heed to the changes this month. The opportunity for CTA stickers in Facebook Stories — as well as Twitter's plans for new conversational features and Instagram's introduction of a feature allowing users to post across accounts at the same time — have important implications for how B2B businesses market themselves on social media. Additionally, Snapchat has released the results of a study examining how and why people use various social media platforms.
Here's your social media news for January 2019.
Facebook Adds Call-to-Action Stickers for Page Stories
As Facebook continues to work toward making its version of Stories a success, the social media titan is testing a new set of Call-to-Action (CTA) stickers for Pages. The stickers let businesses on Facebook use Stories more effectively via direct-response tools.
The new buttons echo the CTA options already available to Pages in their header. Options include inviting users to "Shop Now," "Book," or "Get Directions" directly from within Stories.
Why does this matter for B2B businesses? This new feature brings direct action to where Facebook is pushing users to spend more and more time — Stories.
Twitter Releases Detailed Plans for Beta Testing of New Conversational Features
Twitter is looking to evolve its platform in line with usage trends, announcing the creation of a new beta program to test its conversational options. According to TechCrunch, Twitter will soon launch the beta program with a select group of users. Features to be tested include color-coded responses, algorithmically sorted replies, and status updates.
If the beta testing is successful and Twitter adopts the changes, expect to see a big impact on platform use. For example, color-coded replies would corollate with your connections, making them easier to locate within extensive threads. Algorithm searching would also assist with keeping users up to date with the most personally relevant parts of any discussion — all with the goal of boosting engagement.
Instagram Now Lets You Post to Multiple Accounts at Once
Earlier this month, Social Media Today and TechCrunch reported that Instagram is rolling out a feature allowing users to post a single update across multiple profiles at the same time. For social media managers responsible for maintaining several accounts, this is big news.
Instagram is rolling out a feature allowing users to post a single update across multiple profiles at the same time. For social media managers responsible for maintaining several accounts, this is big news.
Click To Tweet
It's now easy to post content to all accounts at once. But the question remains: is this good news for your audience? Of course, every case is different, but it's yet to be determined if this ease of posting identical content across multiple platforms will broaden audience engagement or backfire, causing users to get bored and tune out your content all together.
Snapchat Shares New Research on How and Why People Use Different Social Media Platforms
Partnering with Murphy Research, Snapchat Business conducted a study of more than 1,000 of its users between the ages of 13 and 44. The goal was to gain insight into the social media apps they use, why they spend time on each, and how each makes them feel.
The research revealed three key insights:
The apps people use can impact their moods.
There's a reason users tap on each app.
And there's a time and place for each app in this space.
What does this mean for B2B users? Being aware of the various platforms people use to find a specific type of content, for example, can help shape content creation and sharing.
YouTube Adds a New Option to Swipe to View the Next Video
As if it weren't easy enough to fall down a YouTube rabbit hole. This month, the video giant is rolling out a new option that gives users the option to swipe left to view the next video or right to go back to the previous. Users can also get a "sneak peek" of the next or previous video by partially swiping. Currently, the update is only available to iOS users and is in line with a broader industry trend toward the swipeable Stories format.
Related posts: