Posts Tagged "inbound marketing"
---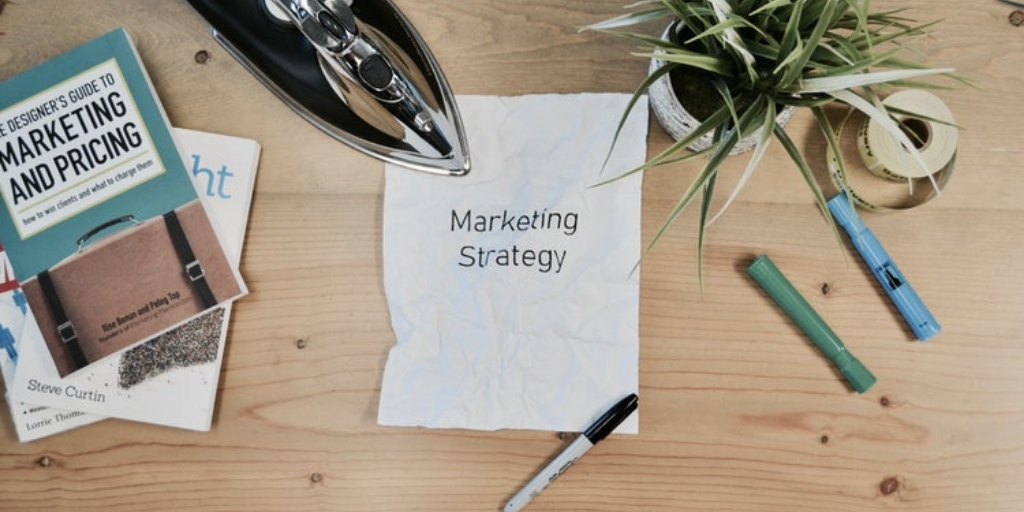 Here's why manufacturing marketers should skip the sales pitch and create content that prioritizes the needs of their target audience.
---
Highlights:
Research indicates that only about half of manufacturing marketers are prioritizing their audience's needs when creating content.
Inbound marketing (like content marketing) is more effective than outbound marketing for B2B businesses.
A documented strategy will help you get started creating focused, quality content.
---
One statistic is sticking out to me in the Content Marketing Institute's Manufacturing Content Marketing 2019: Benchmarks, Budgets, and Trends report. According to the research, half (51%) of manufacturing marketers reported that they always or frequently prioritize their sales/promotional message over their audience's informational needs when creating content for content marketing purposes.
Let's think about that for a second.
A preponderance of manufacturing content marketers are, unfortunately, missing the point.
We've written before about why inbound marketing, like content marketing, is more effective for the supply chain than more traditional outbound marketing techniques. And while it's true that "the supply chain is increasingly seeing the value of moving to an inbound marketing strategy," the CMI's research suggests that it's taking some marketers a long time.
Why you should be putting your audience's informational needs first
Why should you be emphasizing your audience's informational needs over your promotional goals when creating content?
One of the basic premises of content marketing is the recognition that, increasingly, your customers want much more from you than your product.
Click To Tweet
The short answer is: because your audience prefers it. One of the basic premises of content marketing is the recognition that, increasingly, your customers want much more from you than your product. For manufacturing marketers, this means that customers want value separate from and outside of the sales funnel.
Enter content marketing. Creating effective marketing content relies on accepting that your business has much more to offer than its primary products and services. In fact, your most valuable commodity, as we've often said before, isn't any material or service — it's the knowledge, expertise, and informed, unique perspectives you have to offer.
Strategize to put customers first
To successfully adjust your content marketing efforts to put your customers' informational needs first, the first step is having a well-defined, measurable strategy — and documenting it. This means defining precisely who you're trying to reach and developing a complete target buyer persona(s).
Once you've defined exactly who you're trying to reach, it's time to identify the unique questions, needs, and challenges this target buyer faces. Chances are, your business has not only the products to meet those needs, but also the information to answer question and offer valuable insights.
One of the benefits of a documented strategy, with clearly stated objectives, is that it allows you to set up metrics and evaluate your successes and shortfalls. This is where you can start listening to your target buyers. You can even solicit responses from them via email and social media that will allow you to target and hone your efforts in the future.
Meeting manufacturing marketers' challenges
The CMI's research reinforces the fact that manufacturing marketers face unique challenges. The top reported challenge was "creating content that appeals to multi-level roles within the target audience."
According to Achinta Mitra, founder of Tiecas, an industrial marketing consultancy, "Buying decisions are made by a committee and very rarely, if ever, by an individual. Some of these stakeholders may never interact with your content or visit your site."
Essentially, there are various types of buyers with various needs — meaning their content needs are different. Mitra advises bringing "subject matter experts to the forefront, and letting marketing do the heavy lifting in the background." He bases his advice on the belief that "one engineer to another is a powerful concept for earning trust, gaining credibility, and winning the mindshare of engineers and industrial professionals."
If you're thinking beyond downloads when creating content, and truly prioritizing quality information, your content will function broadly throughout the complex manufacturing buyer's journey.
Related posts:
Posts Tagged "inbound marketing"
---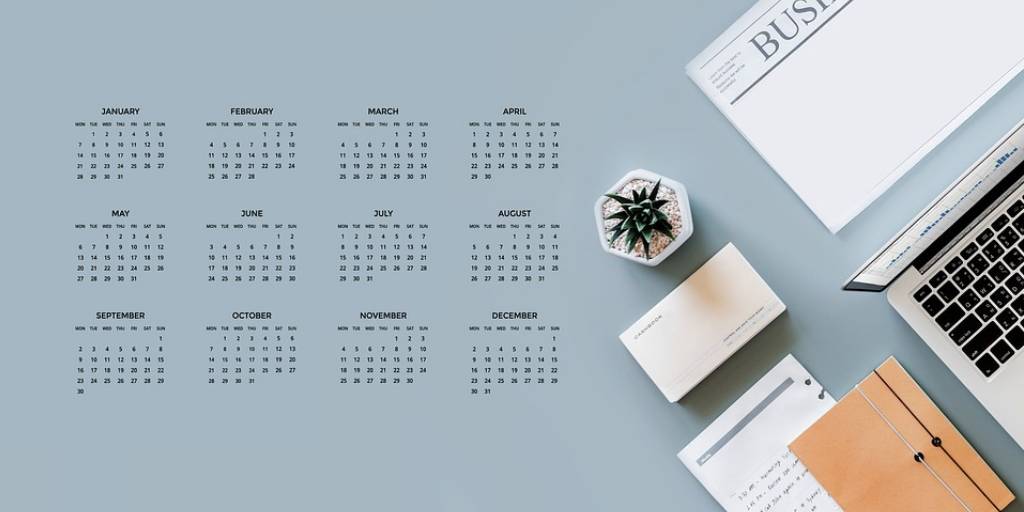 With the start of the new year, it's time to take a breath and get ready for what's next. Here are five trends in supply chain marketing to expect in 2019.
---
Highlights:
People trust people, not ads.
Knowing how your customers communicate is key.
Personal connection is the key to success.
---
There are a lot of sales and marketing speakers already shouting out the trends for 2019. It's a fast-paced world, and it can be tough to tune out the noise and maintain your identity in the constantly shifting marketing landscape.
The best way to navigate all the changes and trends is to plan ahead and be aware of what's in the pipeline. Here are five supply chain marketing trends to be on the lookout for in 2019.
1) People trust people, not ads.
We know that traditional, outbound marketing is falling out of favor, making way for inbound techniques to take the lead. In fact, a Nielsen study from nearly four years ago found that the four most trusted sources of advertising were (1) people you know, (2) branded sites, (3) editorial sites, and (4) reviews.
A Nielsen study from nearly four years ago found that the four most trusted sources of advertising were (1) people you know, (2) branded sites, (3) editorial sites, and (4) reviews.
Click To Tweet
With ad blockers on the rise and this continued cultural shift towards inbound marketing, supply chain marketers need to tailor their efforts towards creating reliable, relevant content that will be of value to their customers.
2) Creativity is the wave of the future
We've written before about the increasing need for creative thinking in the supply chain. It's no different when it comes to marketing the supply chain. The age of conformity is over (if it ever really existed in the first place). With so many players on the field, the ones who will really stand out in the coming years are those who think outside the box.
While we can't tell you how to be creative, remember that content marketing, at its core, is about telling stories. Take a step back and think about your brand, its story, and what it means to your audience — then get ready to brainstorm!
3) Successful businesses will focus on breaking down internal divisions.
We're always amazed by the persistent fear that content marketing is somehow the enemy of sales teams. In fact, we've written frequently about the symbiotic relationship between marketing and sales, and the need for alignment between the two departments.
Increasingly, supply chain companies need synergy between sales and marketing to be successful. In a recent article in Forbes, Calendar co-founder and President John Hall writes, "companies that put up barriers between departments will fail in the long run." We agree. Hall goes on to point out that "great content can fuel other parts of the company, resulting in better talent, lower costs, and improved relationships with investors."
4) Knowing how your customers communicate is key.
It's easy to forget how quickly communication has changed over the past several decades. While life before cell phones is a dim memory, it's important to remember that the ways in which we communicate with each other as individuals and as businesses continue to evolve.
For content marketing efforts to be successful, supply chain companies need to be keenly aware of how their target buyers are interacting, and they need to be ready to meet their buyers where they are. Keep a finger on the pulse through social media, and continue to evaluate and refine how well your content is reaching and resonating with your target audience.
5) People haven't really changed that much.
Ok, so we've been telling you about all of the seismic cultural shifts brought about by technology, and all of the ways that marketing has changed over the past decade, and now this? Well, at the end of the day, people are still people, and they value helpfulness, authenticity, and relationships.
Luckily, that's what good content marketing is all about. As technology and automation continue to progress, it's crucial to remember the point of it all: personal connections and communication of trustworthy, valuable information.
Related posts:
Posts Tagged "inbound marketing"
---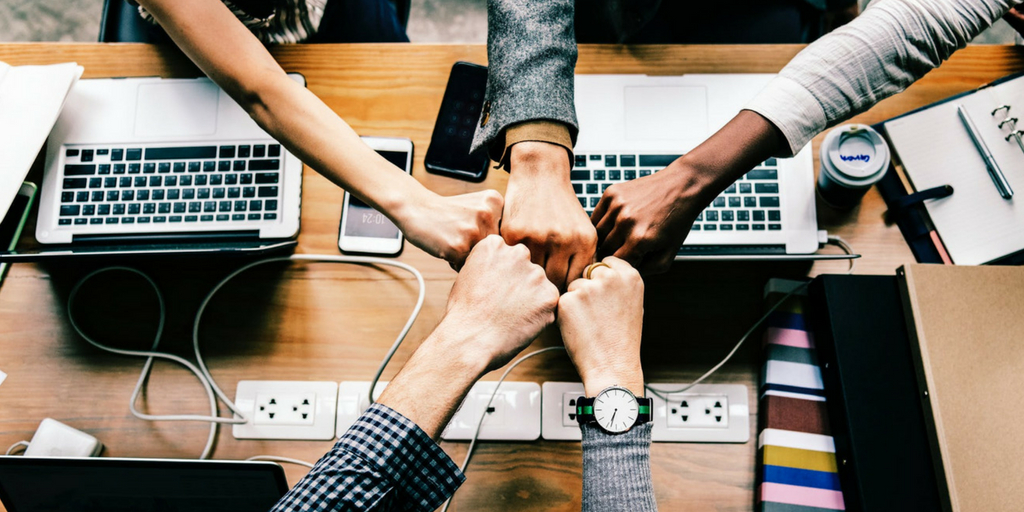 Account-based marketing has traditionally utilized outbound marketing tactics, until now.
Account-based marketing has been around for decades, but it has been gaining a lot of attention in the past few years. More and more companies are starting to use account-based marketing to increase their brand awareness with specific audiences and work together with sales teams to close deals.
But what is account-based marketing?
Account-based marketing
Account-based marketing (ABM) is a focused approach to B2B marketing in which marketing and sales teams work together to target best-fit accounts and turn them into customers. Marketers and sales teams focus their efforts on specific accounts — companies, customers, target audiences — and work to get marketing materials in front of them.
Essentially, account-based marketing takes a potential customer and turns them into their own market. "[ABM] is to address the needs of organization by connecting with all of the stakeholders within it. That's one reason why it works so well in B2B — oftentimes you have to work with five or more stakeholders in a given sale," writes Sam Balter, HubSpot's Corporate Marketing Manager.
So how can content marketing help with ABM, which has traditionally been a sales strategy?
Content marketing and account-based marketing
Inbound marketing focuses on audiences finding you. Instead of pushing a message onto buyers, inbound marketing allows you to establish your brand as an industry leader and let interested audiences come to you. This type of marketing attempts to draw in potential customers through interesting and engaging content.
Content marketing is a type of inbound marketing that uses blog posts, social media, infographics, and video to expose target audiences to a brand.
Merging sales and marketing efforts
There's no reason that ABM and content marketing can't work together. In fact, you're missing out on maximizing your marketing efforts if you aren't incorporating both of these marketing strategies in your overall marketing plan.
Traditional sales pitches are no longer pushing buyers down the sales funnel. Instead, buyers want a personalized experience, where they feel they are getting to know a brand before they make a buying decision.
Click To Tweet
Today's buyers don't want to be 'sold.' Traditional sales pitches are no longer pushing buyers down the sales funnel. Instead, buyers want a personalized experience, where they feel they are getting to know a brand before they make a buying decision.
What does this mean for your ABM strategy? It means that content marketing can help educate and inform the specific accounts your sales team has identified through valuable, interesting content.
"For example, if you approach any content you create as part of the strategy with both goals in mind, you can create a piece of content that is both incredibly useful from a keyword perspective (and drives a ton of traffic to your site) while also providing all the key information that you'd like to say to your ABM contacts," writes Stacy Willis for Impact.
When creating content for any marketing effort, the key is to make sure that your content has value. Whether you're trying to attract a specific account or looking to increase web traffic, content marketing focuses on value and not just volume.
Creating a cohesive account-based marketing and inbound marketing strategy will help maximize your marketing efforts. Though not traditionally used together, it's time to think outside the box and start seeing the benefits of a joint marketing approach.
Related posts:
Posts Tagged "inbound marketing"
---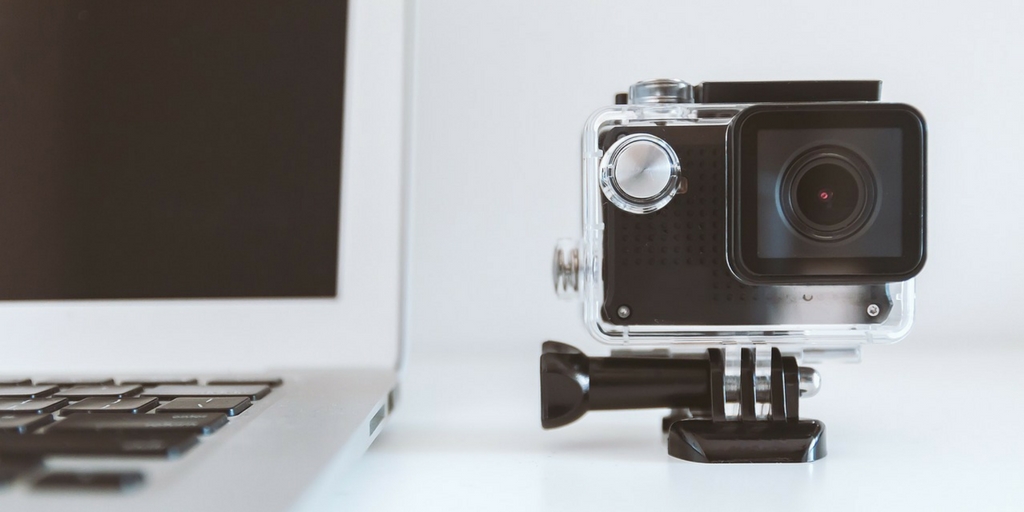 A global marketing survey finds that many businesses are focusing on these initiatives and challenges.
As more supply chain and logistics companies understand the benefits of content marketing, more are turning to this type of marketing strategy to build brand awareness and grow business. One of the functions of this blog is to update you on various marketing trends to help you keep pace with the rapidly evolving digital marketing landscape. 
The State of Inbound has been tracking global marketing and sales trends for the last eight years, with a particular focus on inbound marketing. (Content marketing is a form of inbound marketing.) The 2017 survey included more than 6,300 professionals at from 141 countries — so it's very comprehensive.
There's a lot to look through in the full report, but I've pulled out a few of the most important takeaways that speak to trends we're finding most relevant to our supply chain clients.
5 takeaways from the State of Inbound 2017
1) Inbound marketing results in higher ROI.
The vast majority of respondents (46%) agree that inbound marketing helps them achieve higher ROI, as opposed to 12% who say outbound marketing achieves a higher return. (For the record, 23% can't or don't calculate ROI, and 18% don't know.)
If you're not convinced about the benefits of an inbound strategy like content marketing, here are 5 reasons supply chain and logistics businesses need to use content marketing.
2) There is a growing chasm between leadership and employees' perception of success.
Executives who set the strategy and vision for their companies perceive things differently than the employees executing that vision. For example, while 69% of C-suite executives believe their organization's marketing strategy is effective, only 55% of individual contributors do.
Are executives seeing benefits of marketing they're not sharing with the team? Or, do they have misconceptions about how things are working? Either way, there seems to be room for improvement regarding transparency and communication from the top down and bottom up.
3) Gaining customers is a top challenge.
When asked about their top marketing challenges, 63% of respondents agree generating traffic and leads was their biggest concern. (Proving ROI of marketing activities was second with 40%.)
We hear this all the time. Our first response is usually, if you want more leads, focus on brand awareness. Secondly, it's important to make sure your content strategy closely aligns with your business goals and that you're creating content that suits your target audience at various stages of the buyer's journey.
4) Video marketing is the next big investment.
When asked about expansion to new content distribution channels in the next 12 months, respondents most often said they plan to add YouTube (48%) and Facebook video (46%). This reflects the growing popularity of video as a content medium — and YES, it can work for the supply chain and logistics industries.
We've written extensively about this topic. Here are a few posts that may interest you if you're curious how video might fit in your content strategy.
5) Companies need to focus on sales and marketing alignment.
Only 22% of respondents say their sales and marketing relationship is tightly aligned. That's a big problem.
Sales and marketing teams that are aligned perform better. In this survey, for example, sales teams closely aligned with their marketing counterparts ranked the quality of marketing-sourced leads much higher than those that were rarely aligned or misaligned. That shows that when marketing and sales work together, everyone gets more of what they're looking for — namely, leads!
Looking at these 5 trends, how does your company line up? Do these challenges resonate, or are you focused on other initiatives and problems?
Related posts:
Posts Tagged "inbound marketing"
---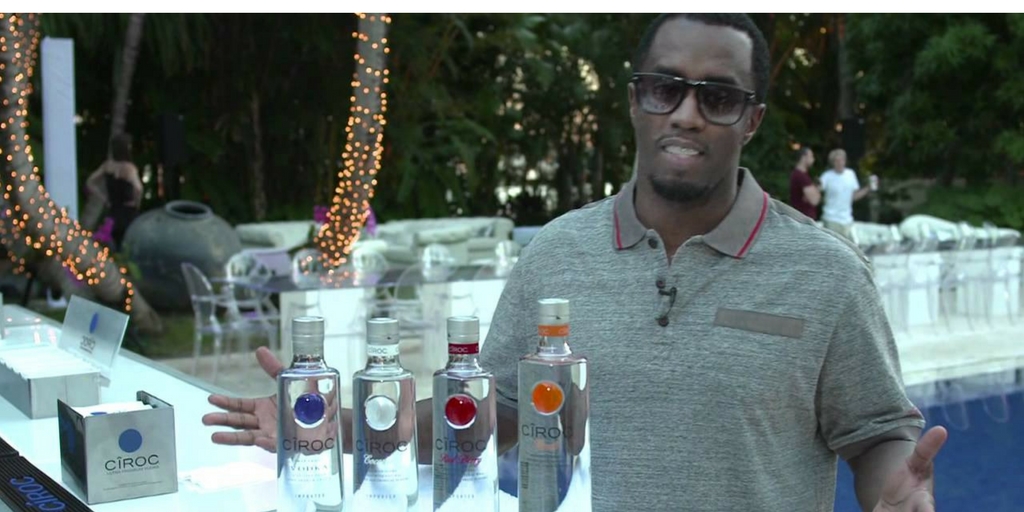 Companies in the supply chain and logistics industries should take note of these 19 content marketing trends.
Joe Pulizzi of the Content Marketing Institute recently revealed his predictions for the biggest trends in content marketing for 2017. As the leader of CMI, Pulizzi dedicates much of his time discussing where content marketing is heading with enterprise marketers around the world.
Since 88% of B2B marketers use content marketing as a part of their marketing programs, you'll likely see some of these trends and issues arising among your competitors, your clients, and, ideally, your company in the near future. As you start to strategize for next year and beyond, be sure to consider these ideas in your supply chain marketing plans.
Creation of a real content marketing strategy
We can't say it enough: Organizations that have a documented content marketing strategy are more likely to be successful than those that don't. You would never operate a business without 1) creating a strategy, 2) documenting it, 3) following the strategy, and you should feel the same way about your marketing plan. Here are a few resources to get you started:
Native advertising
Native advertising is a paid, content-based promotion delivered in stream, within the same format as the channel the reader (or viewer) is using. Think of sponsored updates on LinkedIn, which look just like regular posts, or when a radio DJ promotes a product within the regular broadcast. I'll be writing more about native advertising in the coming months and how the supply chain might use this opportunity as part of their content marketing efforts.
Influencer marketing
Forbes describes influencer marketing as, "A nonpromotional approach to marketing in which brands focus their efforts on opinion leaders, as opposed to direct target market touchpoints." Basically, highly visible people become brand advocates by employing your products or services in their everyday lives. There are earned influencers, influential people who use your product regularly because they like it. And there are paid influencers, who receive compensation for using certain brands. More to come on this topic as well.
Purpose-driven marketing
Companies can appeal to a target audience by promoting their shared interest in a worthy cause through content. Examples from the supply chain include these six companies that are doing well by doing good.
Video and Visual
Video is not just for funny cats and cover artists anymore — it's the most popular form of content being consumed online. Smart marketers are developing a visual storytelling strategy that offers consistent delivery of valuable content. Consider how your business might utilize features like Facebook Live or channels like YouTube.
Snapchat
Yes — Snapchat. Before you roll your eyes, check out this convincing article, Why Snapchat Will Be Great for B2B Companies, by Gary Vaynerchuk of Vayner Media. Keep your eyes on this social media platform in the coming year.
Facebook
One thing about Facebook you can count on is that it will always be evolving and adding features to keep up with user preferences. Also, Pulizzi is convinced businesses can do better when it comes to promoting content on this platform. Companies should keep a close eye on what's to come with Facebook in the near future and how organizations are using it to distribute content and generate leads.
Teams and workflow
Take a good look at content production in your organization. Do blog posts go unedited? Are projects frequently late? Is your team clear about who needs to approve what? A strategic, consistent way to track and complete content-based projects can help streamline production and improve efficiency — not to mention quality.
Content strategy (pipes and process)
Developing a strategy that helps your organization scale its content-production efforts, re-purpose existing content across multiple channels, and properly leverage user experience and technology is key to content marketing success.
Mobile
Google announced in May 2015 that the number of searches on mobile devices has now surpassed those conducted on desktops in the U.S. And we know that reality isn't limited to personal internet use. Evidence suggests B2B buyers are increasingly using mobile devices to do research, make inquiries, and purchase products. If your website and marketing emails aren't mobile-friendly, your company is missing out the significant share of customers who demand mobile-optimized content. Try these tips:
Content technology
The marketing software market is expected to grow to more than $32.3 billion by 2018. The number of options companies have is almost blinding. Count on content technology to continue to demand a lot of attention — and, potentially, financial resources — in the next few years.
Writing
Josh Bernoff's recent article in the Harvard Business Review hits the nail on the head: Bad Writing is Destroying Your Company's Productivity. In a vast sea of crappy content, superior writing and storytelling can make your business stand out, win customer's trust, and earn new business. Here are some resources:
Integration with sales
Integrating your sales and marketing teams is one of the most impactful ways to leverage content to gain new customers. For example, merging one of our clients' sales and marketing databases to improve team communications played an important role in helping the company increase new business by 30%.
ROI and measurement
Making a business case for content marketing is one of the top priorities for the majority of B2B marketers year after year. Check out these resources:
Email and marketing automation
Marketing automation can expand your content's impact, improve conversion rates, generate leads, and drive repeat purchases. Additionally, it can remove cumbersome manual tasks from your content workflow, freeing up your resources to add value to other, more meaningful tasks. Pulizzi says an expert recently revealed to him that companies are utilizing approximately only 10% of the functionality behind marketing automation — meaning, there's much room for improvement in this area.  
Content distribution and promotion
Even the best, most valuable content is worthless if it fails to reach your target audience. Companies are now focusing on the strategic distribution of their content assets to ensure their success.
Executive buy-in
Earning C-suite support for content marketing is a challenge for many marketers in the supply chain and logistics industries. See "ROI and measurement" above for some resources to support your efforts to win executive buy-in.
Global integration
Organizations and their supply chains continue to become more complex and global in scale. This can put a strain on communication, processes, meeting customer needs and expectations, etc. Content marketing strategies should account for the challenges of global operations.
Construction of a media organization
Pay attention to the recent flux of organizations purchasing media companies or properties to become media enterprises. Microsoft's purchase of LinkedIn comes to mind, as well as Arrow Electronics' acquisition of a number of technical and media properties from UBM.
Related posts: