Posts Tagged "lead nurturing"
---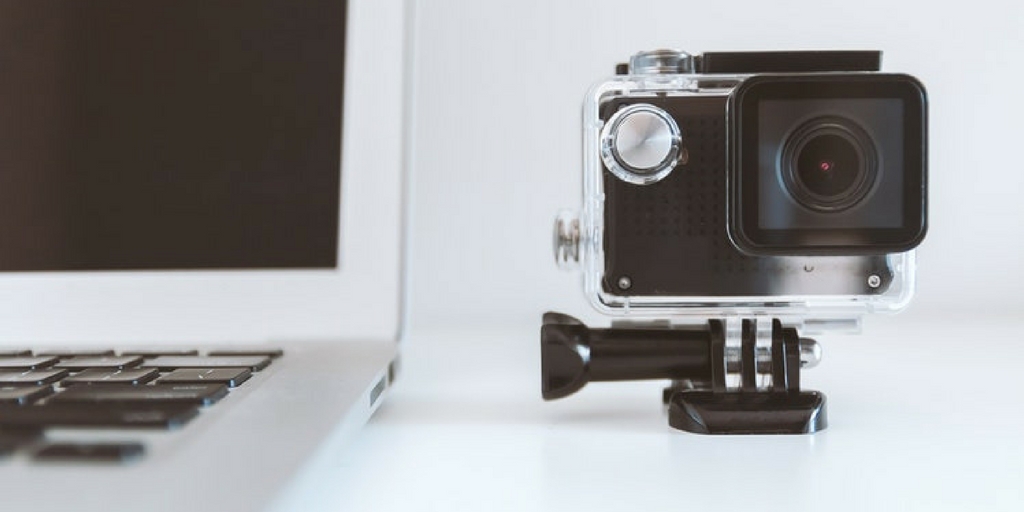 A webinar is an excellent content medium to generate leads to or nurture those already in your sales funnel.
Maybe you've taken a webinar to enhance your professional skills. Did you know that webinars can be beneficial not only to the students, but also to the business providing them?
In content marketing, we consider a webinar content that your target audience will find valuable. You can leverage this value to move them through the buyer's journey — whether it's becoming a lead by providing their contact information in exchange for attendance, or by using the webinar strategically in the lead-nurturing process.
What content should I use in my webinar?
In a recent interview, Amy Porterfield, online marketing expert and the host of Online Marketing Made Easy Podcast, shares her ideas about what content should be part of a webinar and what webinars should sell.
"Webinars are ideal when you're selling knowledge. The product allows someone to continue learning in a medium that's similar to the webinar itself." Amy Porterfield
Click To Tweet
Porterfield suggests that live online workshops and pre-recorded courses sell well in a webinar, whereas physical products are less effectively sold in this format. "So before you choose a webinar to sell your product or service, think about how the thing you're selling is or isn't like a webinar experience."
How is a webinar different from my other content?
What separates your free content (like blogs, social media, podcasts, etc.) from paid content like a webinar?
Porterfield emphasizes that, while free content explains the "What" of your products and services, "your paid content explains the How." She suggests that a successful webinar will "paint a picture using images and really powerful words and stories."
Your attendees should leave the webinar feeling that they've learned something valuable, and that they are ready to take the next step — which should be considering your product or services. "When you begin selling in your webinar, focus on how your paid program, online product, consulting, or coaching helps attendees achieve the opportunity, transformation, or result you've just explained," says Porterfield.
She also suggests bringing your target audience's obstacles to the forefront of the conversation. "Clearly articulating the obstacles lets your audience understand them on your terms and creates a well-defined pathway for your product or service to help them overcome the obstacles. Essentially, you want to provide enough information so that your product is the next logical step."
Have you tried creating a webinar?
Related posts:
Posts Tagged "lead nurturing"
---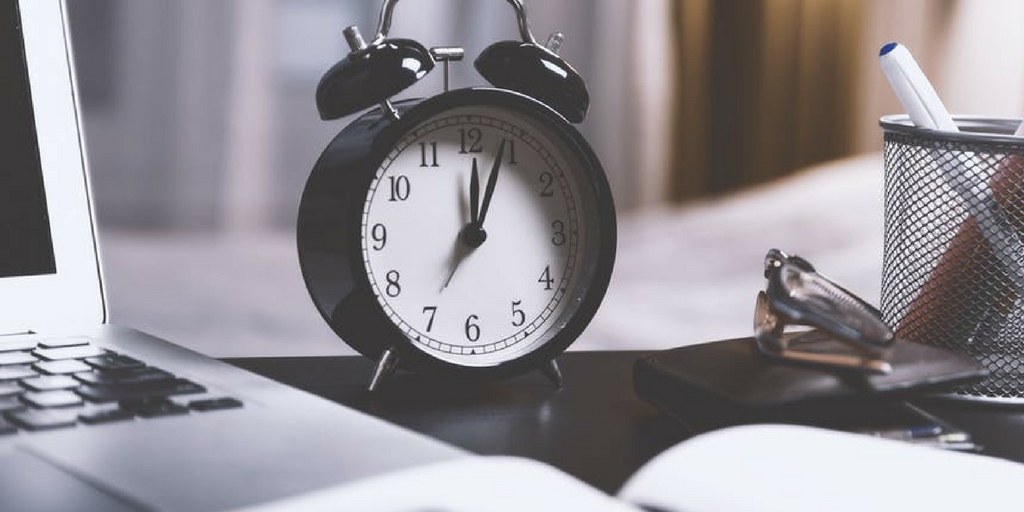 Email workflows will automatically deliver content to leads at designated intervals, inviting them to take action and helping them to move down the sales funnel.
We've written before about marketing automation, and what it can do for the supply chain in term of cost- and time-savings. It's time to get specific about how you can put marketing automation technology to work for you.
There are quite a few highly effective automation tools (including chatbots). Today we're going to talk about email workflows.
What are email workflows?
These resource-saving tools consist of a series of emails that automatically send to a user at designated intervals. Based on actions a user has taken on your website, they receive emails relating to their interests — or where they are in the sales process — automatically.
Take this example: If someone downloads a resource from your website, an automated email workflow can be triggered to send a thank-you email within 24 hours. After the initial email comes a series of lead-nurturing emails over the next few weeks, continuing to educate the lead about a subject they are interested in, based on the resource they downloaded.
Why use email workflows
HubSpot reports that businesses using this kind of marketing automation to nurture leads receive a 451% increase in qualified leads. Email workflows work, period.
At Fronetics, we recommend clients create email workflows all the time. It allows them to deliver relevant, timely content to leads through automation. That means a sales person doesn't have to keep track of when a download occurred and remember to send follow-up emails with lead-nurturing content.
Email workflows let you trigger emails based on any information you have about your leads, so you can send the ideal message at the ideal time. Here are some ideas of email workflows you can try:
Topic workflows, triggered by page views or content offer downloads

Lead-nurturing workflow, triggered by top-of-the-funnel conversions

Re-engagment workflow, triggered when a contact has been inactive for a while

Upsell workflow, triggered by past purchases

Blog subscriber welcome workflow, triggered when someone subscribes to your blog
By taking the time to create thoughtful email workflows on the front end, you will save your team a lot of time and effort during the sales process. It's this kind of marketing automation that will streamline your sales and marketing efforts, freeing you up to complete other important tasks.
Related posts:
Posts Tagged "lead nurturing"
---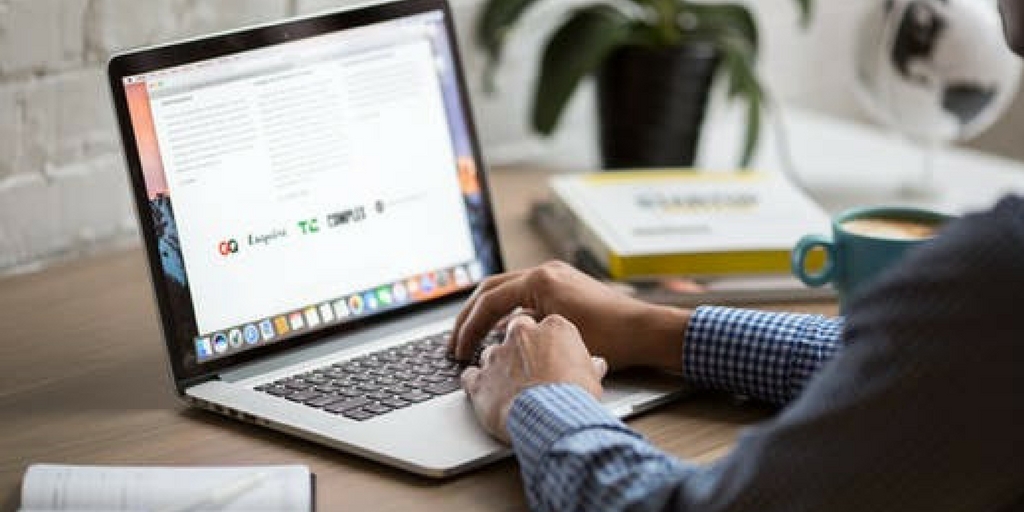 Marketing automation can help supply chain marketers become more efficient and more successful in earning and converting leads.
Automation is changing today's supply chain, and not just because robots and autonomous vehicles are scooting around warehouse floors. Supply chain marketers can use automation to drive efficiency and improve our success rates.
HubSpot recently reported that businesses using marketing automation to nurture leads received a whopping 451% increase in qualified leads. So how can you reap these benefits? Let's take a quick look at automated marketing applications in supply chain marketing.
What is marketing automation?
B2B buyers are increasingly demanding vendors provide personalized experiences throughout the buyer's journey. That makes marketers' jobs 1 million times more difficult in having to provide custom lead-nurturing content to all prospects in the database. Enter, marketing automation — a way to automate the process of personalizing leads' interactions with your business.
HubSpot describes marketing automation as "software and tactics that allow companies to buy and sell like Amazon — that is, to nurture prospects with highly personalized, useful content that helps convert prospects to customers and turn customers into delighted customers."
Examples of ways supply chain marketers might use marketing automation include:
Social media scheduling tools
Thank-you, welcome, and other triggered-by-an-event emails
Event reminders
Email workflows
Example: Automated email workflows
Automation is particularly useful in email. I've written before about how marketers spend way too much time creating marketing emails. How much of your day could you gain back if you didn't have to create, send, and follow up with prospects via email?
One easy and effective way to utilize marketing automation in your emails is to set up an automated email workflow. That is a series of emails that a user will receive from you based on actions they take.
First, create an email list from your database based on certain criteria — like leads who have been inactive for 6 months or longer. Send them an email inviting them to download a new industry report you have published (using personalization tokens to show them its relevancy to their business). Then set a second email to send to only those who downloaded the report a day or two later thanking them for downloading. A third email could follow several days later offering a case study related to the topic. When someone downloads that case study, the workflow could trigger the designated sales rep to receive a notification to follow up with the prospect.
Instead of having to watch your database to see when a prospect takes each of these actions, then completing the necessary follow-up, automation software (we like HubSpot) can do this for you right when it happens. What's more, those leads that have gone through the workflow will be more qualified (meaning more likely to buy), so your sales reps' time will be better spent as well.
Marketing automation won't make you irrelevant
Fear not, supply chain marketer. Marketing automation will not make you redundant. I have clients that express this fear to me on a regular basis. Instead, I have seen automation make marketers more efficient, more successful, and more valuable.
Marketing automation will help you provide more personalized experiences to your leads. That will increase the chances that they'll buy. But it won't take up more of your time. In fact, it will free you up to provide value in other areas that can't be automated (like content creation). It's really a win-win.
Related posts:
Posts Tagged "lead nurturing"
---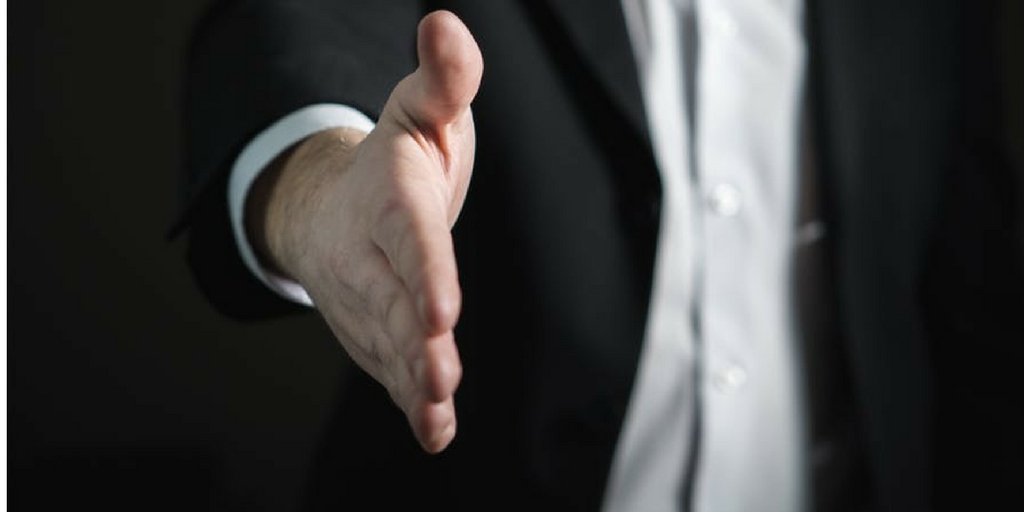 Relationships take time and trust to fully develop, and lead nurturing is no different.
Before I got married in 2009, I spent most of my twenties in the dating pool. I would meet someone. We would exchange phone numbers. And through a series of texts and calls, we would eventually meet for dinner. One dinner would lead to another and possibly another.
Lead nurturing isn't all that different. When you first meet your lead, chances are they won't be ready to purchase right away. In fact, 63% of consumers requesting info on your company today will not purchase for at least 3 months. But if you spend time establishing a relationship and building trust, the moment your lead is ready to purchase, you'll be miles ahead of your competition.
As more and more buyers are engaging with brands before they are ready to purchase, an essential function of any marketing department is lead nurturing. That is, moving leads through the sales funnel by leveraging what you know about their needs and online behavior. Marketing software company Marketo describes lead nurturing as being "personalized, adaptive, and able to listen and react to buyer behavior in real time."
Lead nurturing, like dating, takes time to establish a relationship and move toward the ultimate goal of converting from lead to customer. Here are five tips to help nurture these relationships.
5 lead nurturing tips
1. Make a good first impression
You would never go on a date without looking and feeling your best. The same should be true for your website, your company's online home. As part of your preparation for a lead nurturing campaign, review your website and make any necessary modifications so that it presents the best digital representation of your business. Beyond increasing conversions, having an attractive, modern website that's free of broken links and out-of-date contact information establishes your company as a trusted resource for information.
2. Make a plan ahead of time
Where are you going to dinner? Are you making a reservation? What are you doing after dinner? Preparing for a date requires some thought and planning, especially when considering your date's preferences. Content selection requires the same forethought. The decision about what content you'll offer your leads will be guided by the preferences and needs of your prospects. Create content that is relevant to your leads, and make sure to identify appropriate channels of distribution in order to extract maximum value from your content.
3. It takes time
Dating tends to happen in stages that occur over weeks and months. Similarly, the lead nurturing process is intended to push content to leads in a linear fashion, with the ultimate goal being that they'll emerge as customers. Once you've moved past the first date, so to speak, you'll want to decide how to continue romancing your leads. To do that, align content with where your leads happen to be in the buyer's journey. Leads will enter and exit your lead nurturing campaign at different points, and that's okay. Just be certain that your content is relevant to leads in their specific stage. Regardless, each nurturing touch should be focused and specific and include a call-to-action to promote advancement in the buyer's journey.
4. Communication is key
As with any relationship, the foundation of lead nurturing is communication. Being able to hold meaningful conversations builds a genuine interest and helps improve any relationship. In other words, don't view the lead nurturing process as a way to blast your prospects with promotional information or marketing materials; treat it as a dialogue. The best lead nurturing campaigns are designed to help you learn as much about your leads as you would have them learn about your company.
5. Show your interest and appreciation
We all want to feel appreciated, and the same is true for your customers and leads. Whether it's by showing gratitude to current customers for their continued support or showing appreciation to leads for their download, saying thank you goes a long way in building connections and professional relationships.
In our personal and professional lives, we want relationships built on trust over time. A successful lead nurturing campaign is constructed on these same principals. When you plan ahead, don't rush the process and create opportunities for meaningful communication, the possibilities are endless.
Want to learn more about lead nurturing?  Check out these 30 tricks and tips that will change the way you nurture leads.
Related posts:
Posts Tagged "lead nurturing"
---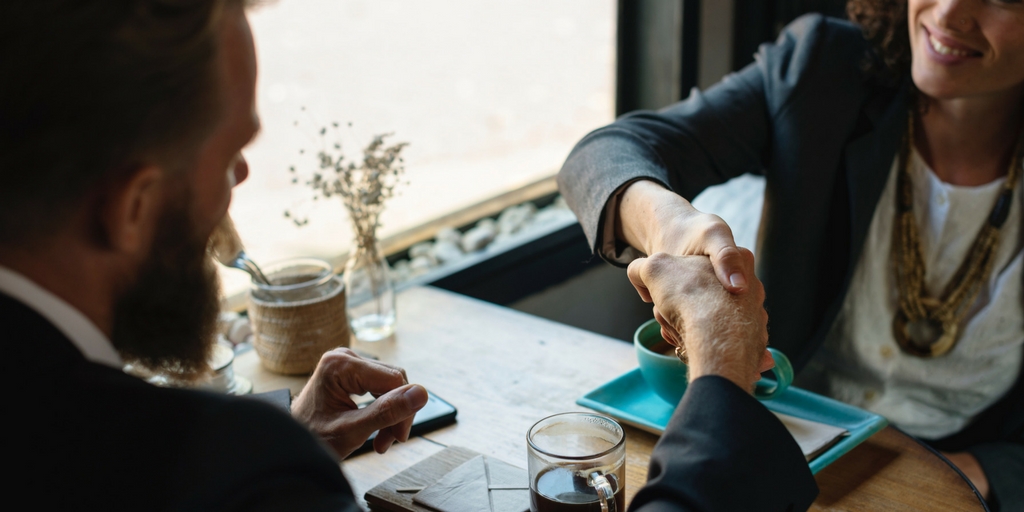 Marketing can help sales close deals by providing targeted content that demonstrates the business value of the product or solution.
Sales and marketing often exist in separate corners. The marketing team works to create lead opportunities through content, and the sales team tags in to turn those leads into deals.
But a new survey report shows how this missed connection is having a real effect on businesses' bottom lines. In fact, 49% of respondents cited a lack of communication as their biggest misalignment between sales and marketing.
But simply sharing marketing content with your sales team isn't enough. Another new study shows that one of the 3 biggest mistakes salespeople make is not clearly explaining how their solution helps the buyer's business.
"Buyers amass information that helps them justify their strategic decisions," says author and University of Southern California Marshall School of Business instructor Steve W. Martin. "In other words, a product's strategic value comprises the reasons and arguments that buyers provide to senior management and others in the company about why they should purchase a product."
Let them have content
Strong communication between sales and marketing can help achieve big-picture goals, including:
mutual understanding of the buyer's journey
updated prospect insights that can affect future marketing content
brainstorming solutions to bottlenecks in the sales funnel
When your company begins to view sales and marketing as a joint unit, you'll see a wave of data and resources flowing in both directions. While sales can provide deeper insights into audience relationships, marketing can use that data to provide sales with a wealth of targeted content.
Leverage sales reps as industry leaders
Studies continue to show that sales reps are most successful when they are viewed as experts in their field. A 2016 sales optimization report found that 92% percent of buyers engage if the rep is a known industry thought leader.
As thought leaders, members of your sales team should actively engage in discussions on social channels like Facebook, Instagram and Twitter with guidance from your marketing team. Rather than trying to sell, they can use those social spaces to share expert information and to be genuinely helpful.
Arm a sales rep with targeted content to share with prospects during specific moments in the purchase process, and it will advance his or her reputation as a source of knowledge. That can be the key to getting a foot in the door, advancing through the final stages of a purchasers' decision, or closing the deal.
Related posts: