Boston's snow logistics [Infographic]
The logistics of Boston's snow #snowpocalypse
For the past three weeks we have been pretty much like this: shovel, snow blow, tackle commutes, juggle school cancellations, repeat.
Charlotte Wilder expressed the sentiments of many when she penned   A Breakup Letter to Snow From the City of Boston.  95.7 inches of snow within 3 weeks is a lot of snow.  The sheer amount of snow has forced the city's public transportation to cancel operations.  Schools have been cancelled, several for two weeks or more.  Cars have been buried.  Businesses have been forced to close.  Businesses that have remained opened have realized dismal sales. Boston has opened snow farms and has purchased melting trucks.  National Guard troops have been called in to help remove snow.  #snowpocalypse 2015.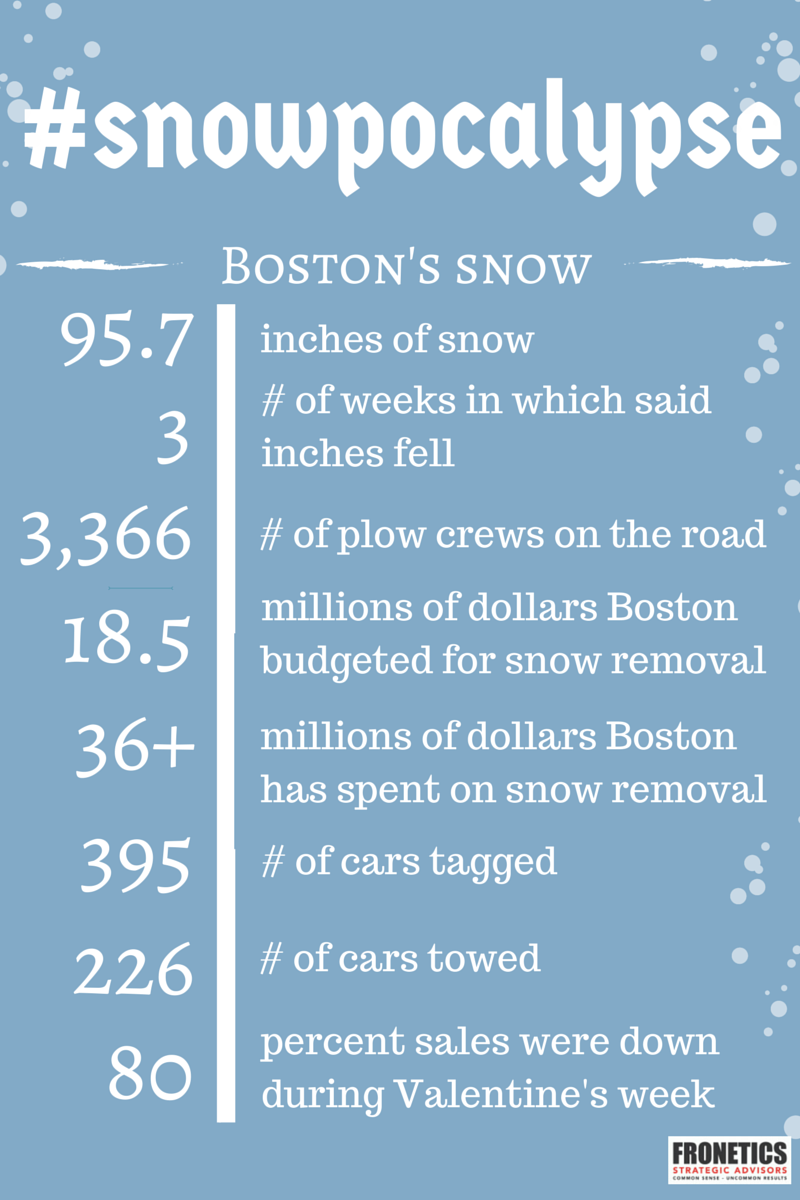 The snow has complicated the logistics of life.  As we, individuals and businesses, complain about the economic, physical, and mental challenges associated with the snow it is important to put things into perspective.  NPR's Barbara Howard's Blizzard of Perspective does just that.