Archive for Kate Lee
---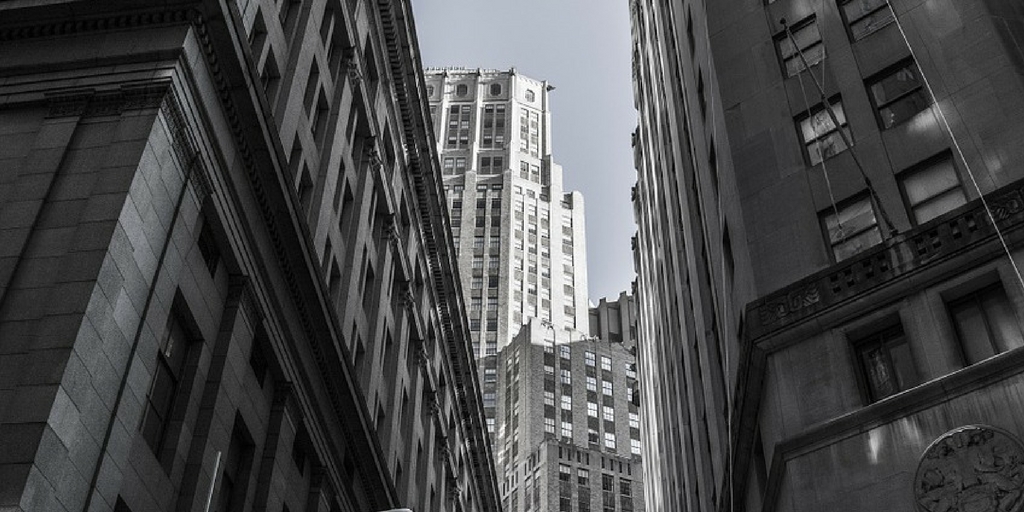 Gender diversity is generally viewed as a women's issue. It is not.
Research conducted by McKinsey & Company and LeanIn.org finds that despite corporate America's stated commitment to gender diversity, outcomes are not changing. Moreover, the research finds that employees do not believe companies are taking the necessary steps to enact change. The study's authors contend: "It is time for a new gender-equality playbook. The old one isn't working. We need bolder leadership and more exacting execution." While I agree that these are necessary for change, I don't believe change will occur unless we reframe the issue.
Gender diversity is an economic issue. The McKinsey Global Institute estimates that as much as 26%, or $28 trillion, could be added to annual global GDP in 2025 if women were to participate in the economy identically to men. This is unsurprising given current data.
Companies in the top quartile for gender diversity are 15% more likely to have financial returns above their respective national industry medians. And a review of global stocks finds that companies with higher levels of gender diversity deliver higher returns with less volatility.
Gender-diverse leadership improves performance
Looking specifically at the impact of increased gender diversity in leadership positions, the results are even more pronounced.
Female CEOs in the Fortune 1000 drive three times the returns as S&P 500 enterprises run predominantly by male CEOs. Large companies with a higher proportion of women on executive committees realized a 41% higher return on equity and 56% better operating results than companies with zero women on executive committees. And companies with three or more women board directors significantly outperformed those with sustained low representation by 84% on return on sales, 60% on return on invested capital, and 46% on return on equity — after just five years.
For change to occur we need to reframe gender diversity not as a women's issue, but as an economic issue. From the top down, companies need to move from commitment to action not to meet quotas, but because a gender-diverse workforce performs better than one that is not diverse.
In an interview I conducted with Cathy Morris, Senior Vice President and Chief Strategy Officer at Arrow Electronics, Morris drew a similar conclusion: "A better organization is not about the numerical statistics related to diversity.  A better organization is about better decision-making. Diversity is essential for companies; diversity enables better decision-making and diminishes group think."
Until it is recognized that gender diversity is an economic issue, it will be difficult to achieve bolder leadership and to realize more exacting execution, and, thereby, improve gender outcomes.
Related posts:
Archive for Kate Lee
---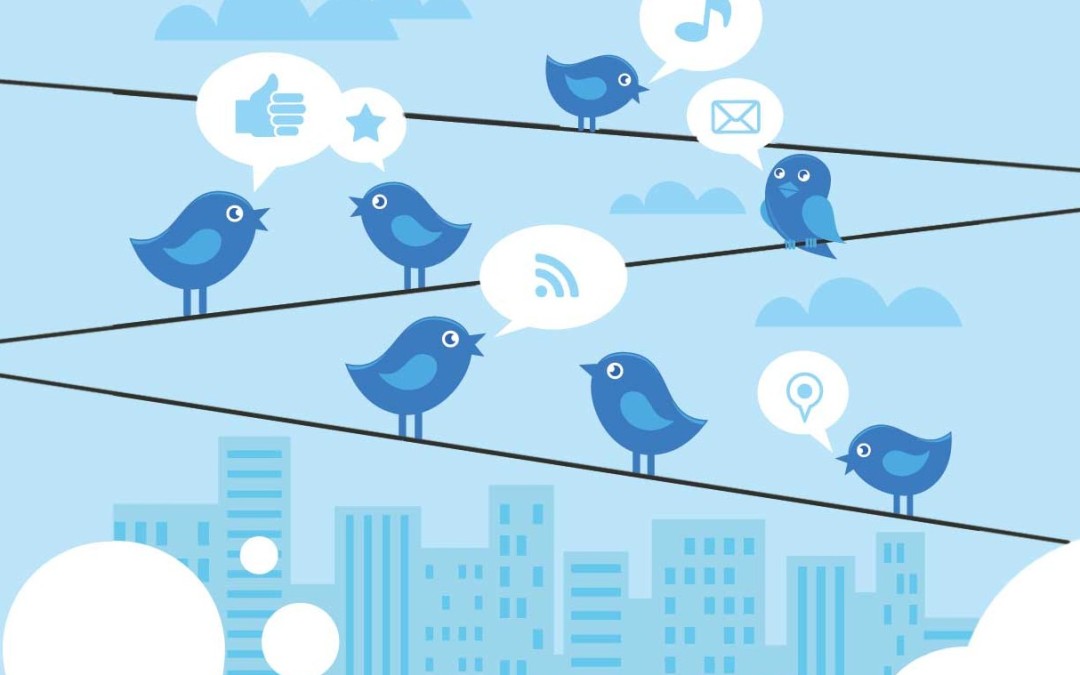 The chances are that your company is not tweeting as often as it should.
Each second around 6,000 tweets are tweeted. Each minute over 350,000 tweets are tweeted. The median lifespan of each of these tweets is just 18 minutes. After 18 minutes of being live, the chance of someone seeing your tweet is very low. The chance of someone interacting with that tweet — even lower.
Given the large volume of tweets and the short lifespan of each tweet, how often should you tweet?
To get the most value out of each tweet, tweet around five times each day. To get the most value out of your company's Twitter presence as a whole, tweet up to 30 times per day.
At Fronetics, we recommend focusing on getting the most value out of your company's twitter presence as opposed to getting the most value out of each tweet.
When developing your Twitter strategy, here are a few things to keep in mind:
Timing is everything.
Identify the time of day most of your followers are active and what time of day your tweets receive the highest level of engagement. Followerwonk and Tweriod  are two tools you can use to conduct this analysis. Rival IQ takes the analysis one step further and shows you when your competitors are tweeting and when they are realizing their highest level of engagement.
It is important to conduct this analysis on a regular basis and to adjust your strategy accordingly.
Be relevant. Be strategic.
Every single tweet you send should be relevant and should fit within your strategic goals and objectives.
Don't be annoying.
Tweeting when your followers are active and when you have the highest levels of engagement is important, but don't go overboard. For example, if you learn that 10 a.m. and 2 p.m. are the best times of day for your company to tweet, do not schedule all 30 of your tweets to go live at those times.
Be creative.
Don't tweet the same tweet over and over and over again. It's ok to share the same article a few times, but change up the image and/or the tweet to make it fresh.
Be visual.
Tweets with images get more engagement than tweets without images. Analysis by Buffer found that tweets with images receive:
150% more retweets
89% more favorites
18% more clicks
Be realistic.
Determine what you can realistically do on a consistent basis. If you can only commit to tweeting 5 times per day, stick with that. It is better to have strategy that you can execute than to have a strategy that cannot realistically be executed.
Finally, remember you don't need to go it alone. Tools such as Buffer, HootSuite, Sprout Social, and HubSpot allow you to schedule tweets. Scheduling tweets makes it easier to tweet more often so that you can realize the value of a Twitter strategy.
Related posts:
Archive for Kate Lee
---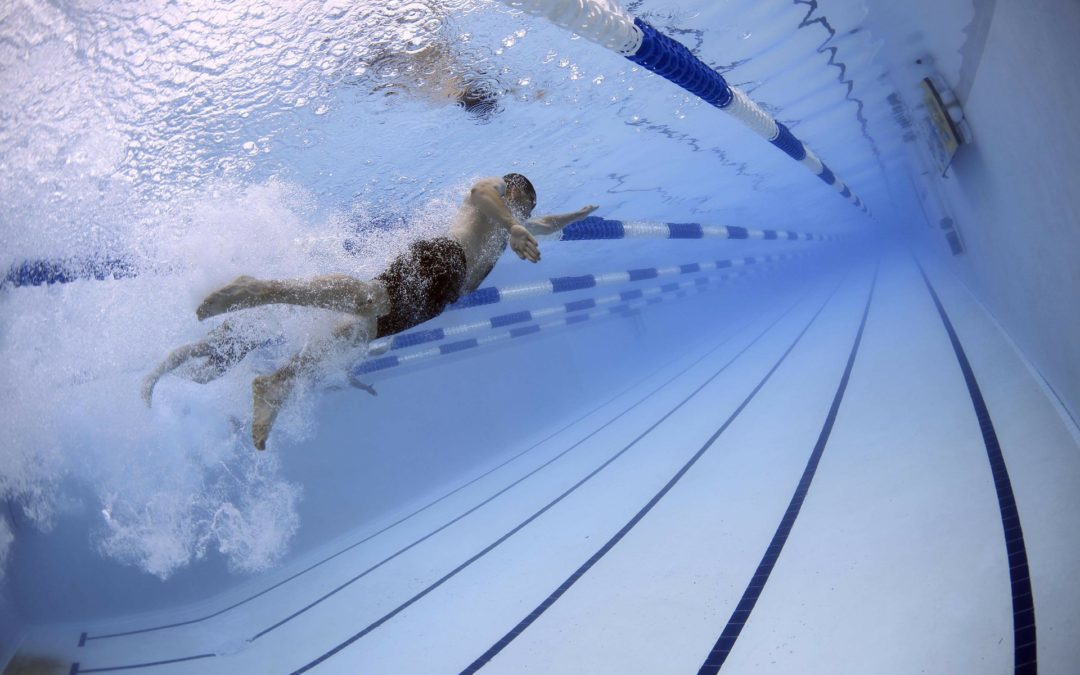 Competitive benchmarking should be part of your data-driven marketing strategy.
In August 2016, Elaine Thompson claimed the mantle of world's fastest woman, and Michael Phelps became the most decorated Olympian of all time. Thompson and Phelps achieved these incredible feats by continuously pushing themselves to do better. To do this, they not only tracked and measured their personal performance, but they also tracked the performance of their peers and of their competitors. Together, this data gave Thompson and Phelps the knowledge and drive needed to improve their own performance.
When it comes to measuring marketing performance, most marketers look inward, focusing on key performance indictors (KPIs) such as website traffic, open rates, social engagement metrics, and conversion rates. While these inward facing KPIs are important, it is also important to look at what is happening outside your organization and to benchmark your marketing performance against peers and competitors. This will give you the knowledge and drive you need to improve your performance and chance of success.  It can help you to identify threats and strategic opportunities.
WHO
When adding competitive benchmarking to your marketing strategy the first step is to determine who to benchmark against. I recommend not just benchmarking against direct competitors, but to also benchmark against industry leaders, and against a company or two that you think is excelling (this company does not need to be in your industry). By taking this more global view, you can gain ideas and intelligence from industry leaders and from the creative and strategic minds of top performers. A word of caution – be strategic and keep the number of companies to a reasonable number.
WHAT
While you should determine the KPIs to track and measure based on your business and marketing goals, here are some to consider:
Traffic by channel
Visits by source
Bounce rate
Keywords
PPC activity and spending
Social engagement
Social reach
Posting times
Top performing content
Meta description (company positioning)
As with your inward facing KPIs, action is key. Use the data you gather to inform your strategy.
You might also like:
Archive for Kate Lee
---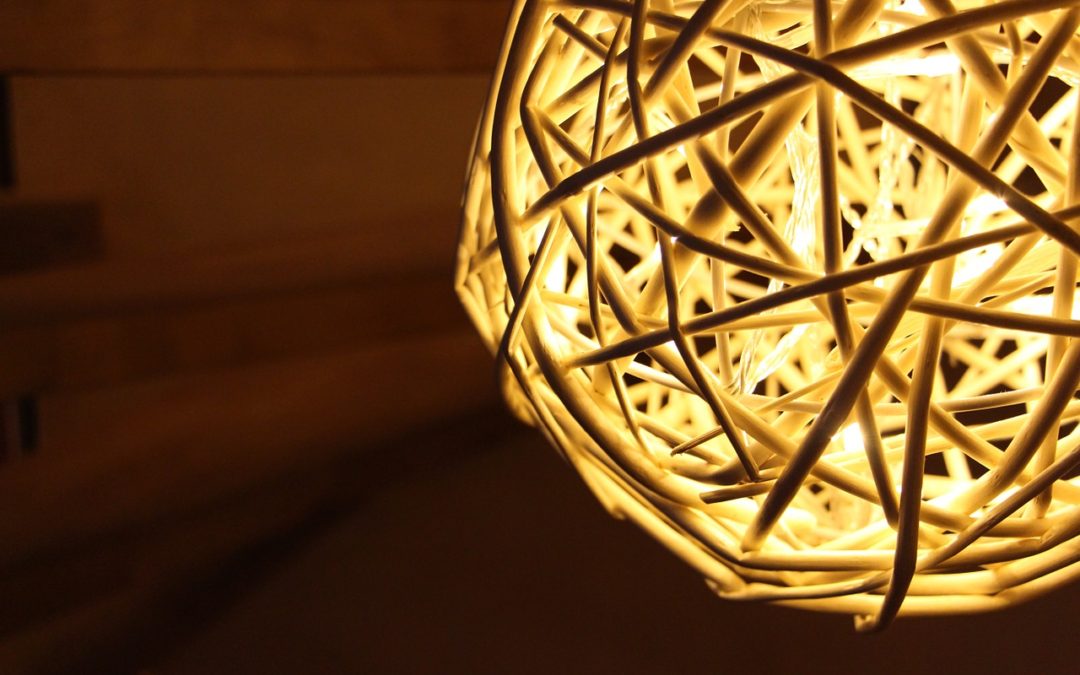 Why brand awareness is important to growing your business
The singular goal of most companies that contact Fronetics is to generate more leads — today. This is not surprising in that leads are necessary to generate sales, and sales are necessary to revenue generation and to growth. What is surprising is the number of companies who do not recognize the critical role brand awareness plays in lead generation.
Brand awareness is the likelihood that your company's brand, products, and services are recognized by consumers. Simply put, if consumers don't know your company exists and/or don't know what your company does or what your company offers, your company won't be a part of their decision process.
Today, more than ever, being recognized and being a part of the decision process is crucial.
The new B2B buying process
The buying process for B2B buyers has become more complex and longer.  The 2016 B2B Buyer's Survey Report found that 80% of respondents reported their purchase cycle was longer than it was the previous year.  The buying process has gotten longer because most buyers (73%) are using more sources to research and evaluate products and services, and they are spending more time in the research phase itself.
When conducting their research and evaluating purchases, B2B buyers report that they are looking for personalization, and for companies and vendors that demonstrate a deep understanding of the industry.
The place they are turning to conduct their research, and to evaluate purchases, is online: 89% of B2B buyers report using the internet to conduct research.  Specifically, they are going online to: conduct web searches, look at vendor websites, read reviews, use social media, and participate in online forums.
The importance of investing in brand awareness
Your company can not generate leads if your company is not found when B2B buyers are conducting their research.  And, being found is just the tip of the iceberg. Your company will not be included in the evaluation and decision process if it does not have a robust online presence that is inclusive of quality content that speaks to your target customer — that is, content that educates, informs, and identifies how your company can meet the needs of your target customers.  It is about positioning your company as a knowledge leader, building trust, and establishing relationships.  It is about brand awareness.
Building brand awareness takes time and dedication. Companies that are willing to invest their time and resources to brand awareness are rewarded – not just with leads, but with quality leads.
Too often, I see companies who are unwilling to invest either the time or money in brand awareness. One of the most frustrating things to see is a company that gives up too soon.  These are companies who have realized significant gains — they have, for example, increased traffic to the website through organic, referral, direct, and social sources; decreased bounce rates; increased social reach; and increased social engagement. But, because their lead generation has not immediately sky rocketed, they decide to either reduce or eliminate their digital and content marketing activities. It is frustrating because these companies have built a strong foundation, and they are on the tipping point of success.
With the B2B buying process taking longer than ever, with buyers spending more time researching and evaluating their decisions, and with B2B buyers turning to the internet and critically evaluating companies on how they present themselves, investing the time and resources to brand awareness is critical.
As Geoffrey Chaucer said, "Patience is a conquering virtue."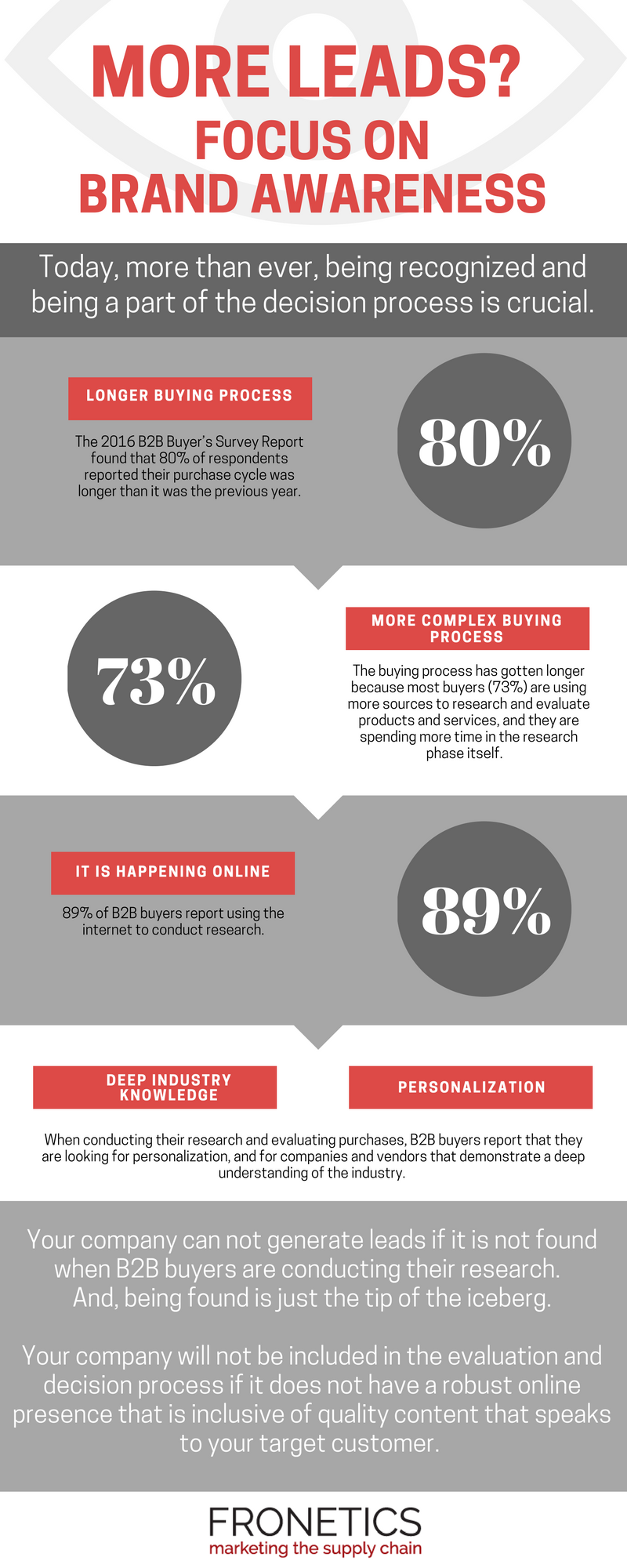 You may also like:
Archive for Kate Lee
---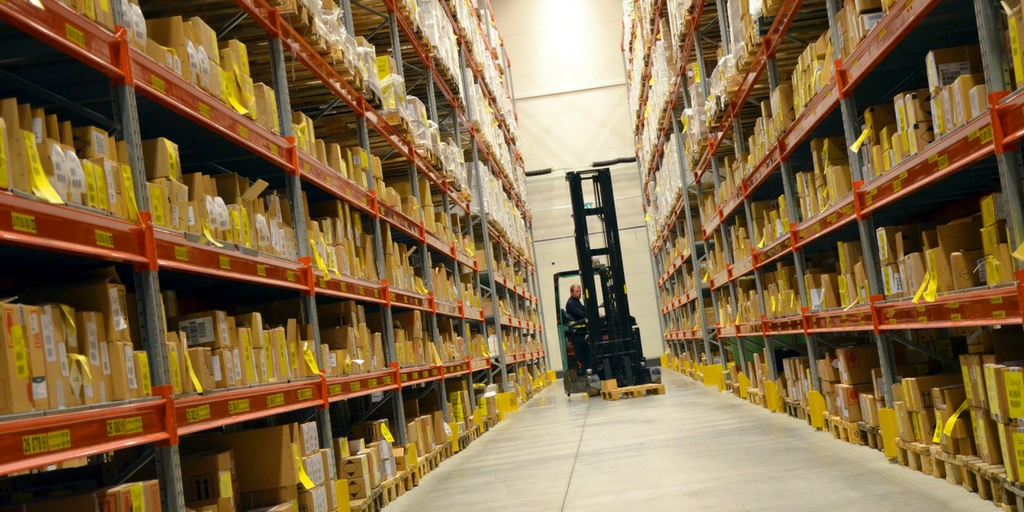 It's time to cast your vote for the top blog in the supply chain and logistics industries!
Fronetics is conducting its 3rd annual survey to uncover the top industry blog of 2017. Help us by voting for your favorite blog.  Responses will be collected through January 25, 2017.  Vote now so your voice will be heard!




All responses are confidential and will be reported in aggregate. No identifiable information (individual or company) will be attached or included. Please contact [email protected] with any questions.
Interested in who won in 2015 and 2016?