Pet Food Industry Supply Chain Challenge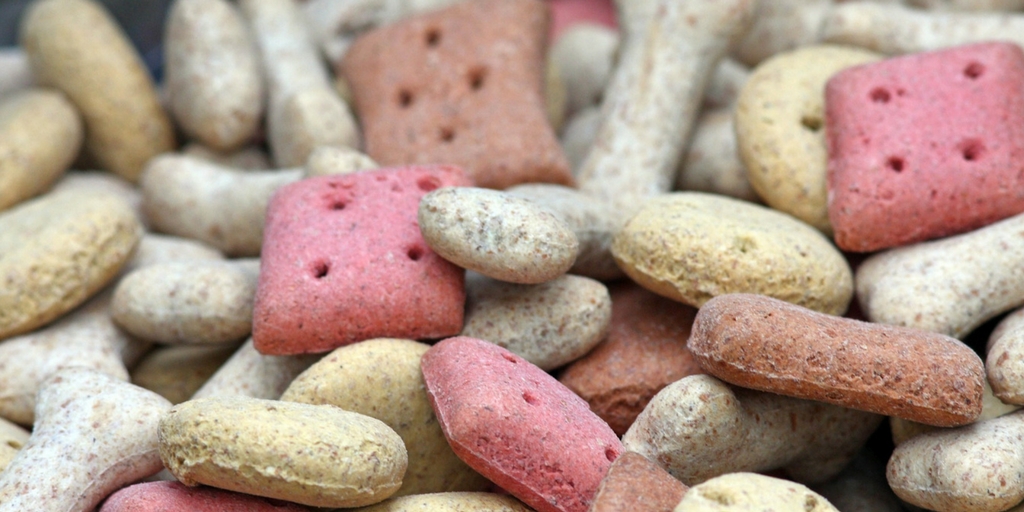 Entrants to the market need to understand the barriers to entry and problems with management and transparency within the pet food industry supply chain.
This article is part of a series of articles written by MBA students and graduates from the University of New Hampshire Peter T. Paul College of Business and Economics.
The pet food industry is a market that boasts $21.57 billion dollars in sales in the United States (2013). With 95.6 million cats and 83.3 million dogs owned in the United States, it is no wonder that there is such a large market for the food that the self-proclaimed "pet parents" feed them. However, it isn't all good news for aspiring entrants, as they must first understand the supply chain that dictates this growing industry.
To manufacture, or not to manufacture
When a pet food company chooses to produce a product, they essentially have three options: 1) manufacture it themselves, or choose a co-packer who will either 2) use a private label or 3) manufacture the food to the specifications of the brand.
A contract packer (co-packer), otherwise known as a contract manufacturer, is a company that manufactures and packages foods for their clients. The manufacturer works under a contract with the hiring company to manufacture the pet food as though the hiring company was doing it themselves.
Co-packers can manufacture several different brands and for several companies at once. An example of a co-packer would be C.J. Foods, Inc. with manufacturing plants in Bern, Kansas, and The Pawnee City, Nebraska. According to C.J. Foods Inc., the company produces over 300 varieties of animal foods, including dog, cat, reptile, and exotic bird.
Companies typically outsource to another entity for production due to cost savings, rather than building their own plant. Additionally, they can focus on their own core competence, whether it is marketing, sales, etc. The manufacture's core competency is production, and they have the experience and knowledge to produce the pet foods already. However, there can be many challenges associated with the management of pet food supply chains and co-packers in particular.
The challenges with co-packers
As the pet food market grows and becomes more complex, the sourcing of ingredients becomes more complicated.
Foreign suppliers source products from numerous small farms, and identities become lost and commingled. Unfortunately, brands are relying on these suppliers to meet food-safety criteria.
Additionally, these brands typically rely on audits of suppliers by private third-party companies that carry no guarantee. An example of this would be Kellogg and Peanut Corporation of America (PCA). Kellogg had PCA audited by AIB international, and PCA passed with a superior rating. However after the recall (explained in detail below), the FDA found leaks and rodent infestations within the plant.
Pet food industry product recalls
There have been two major recalls within the pet food industry in recent years.
One, the largest in history, was the ChemNutra recall in 2007. Two Chinese export firms sold wheat gluten bags tainted with melamine to Las Vegas-based ChemNutra, "the Chinese ingredient specialist importer." ChemNutra then sold the tainted wheat gluten to pet food makers under false certificates of analysis. As a result, 5,300 pet foods were recalled, and thousands of cats and dogs were injured/killed. Owners of both the Chinese companies and ChemNutra pleaded guilty to various misdemeanors involving the mis-branding of food and conspiracy to commit wire fraud.
The second recall involves a 2009 salmonella outbreak in the Peanut Corporation of America's plant in Blakely, Georgia. PCA knowingly shipped salmonella-tainted products across the country to many manufacturers, including those in the pet food industry. Along with the shipments, they sent certificates of analysis that indicated the product contained no salmonella, but they had yet to receive the test results (which were positive). This resulted in 3,200 pet food products being recalled, 8 deaths, and 500 illnesses. A 76-count indictment charged four former officials at PCA with numerous infractions relating to salmonella-tainted peanuts and peanut products.
These two examples are the horrific results from a lack of control over the supply chain within the manufacturing of pet foods. The consequences of these recalls, first and foremost, can cause the injury and death of both pets and people. Beyond that, there is implicit lost brand trust, consumer demand decrease, headaches for retailers/wholesalers, and severe cost increases for the company.
Solution: Improving supply chain management
Given the information above, it is essential that companies proactively work to avoid recalls through better management of the supply chain.
Co-packers become problematic when an ingredient or plant is infected because that trickles down to the many different brands and companies for whom they manufacture. That is not to say that pet food companies should never use a co-packer, especially because the cost-saving benefits can be so great. Pet food companies, however, should do their research prior to choosing a co-packer.
If you are using a private label, know where the co-packer is sourcing its ingredients. If you are not using a private label, you need to ensure you know the suppliers with whom the co-packer is working. The same rule applies if your pet food company has its own manufacturing plant, as well.
Secondly, pet food manufacturers can supplement third-party audits of co-packers' plants with their own inspection and testing of ingredients and plant surfaces.
As a consumer purchasing these foods off the shelf, attempt to do your research, too. Although you may not be able to see exactly where products are coming from due to confidentiality of competitive sourcing, you can choose brands that have a commitment to transparency and educating the consumer on where their ingredients are sourced from. An example of this would be Natura Pet Products, which launched its "See Beyond The Bag" campaign. This part of their interactive website allows consumers to click on any product and view where in the world any specific ingredient in the product is being sourced from. Additionally, consumers can educate themselves on how Natura ensures a quality manufacturing process.
In conclusion, pet food manufacturing can be a difficult industry if a company is not well versed in the associated challenges. If a tight reign is held over the supply chain and quality manufacturing follows, the pet food industry is a growing market with a bright outlook for companies vying to do business within it.
Mikayla Cadoret recently completed her MBA at the University of New Hampshire – Paul College of Business and Economics.  She is an experienced sales representative and is interested in pursuing a career in marketing or supply chain management.  She can be reached at [email protected].