Posts Tagged "Millennials"
---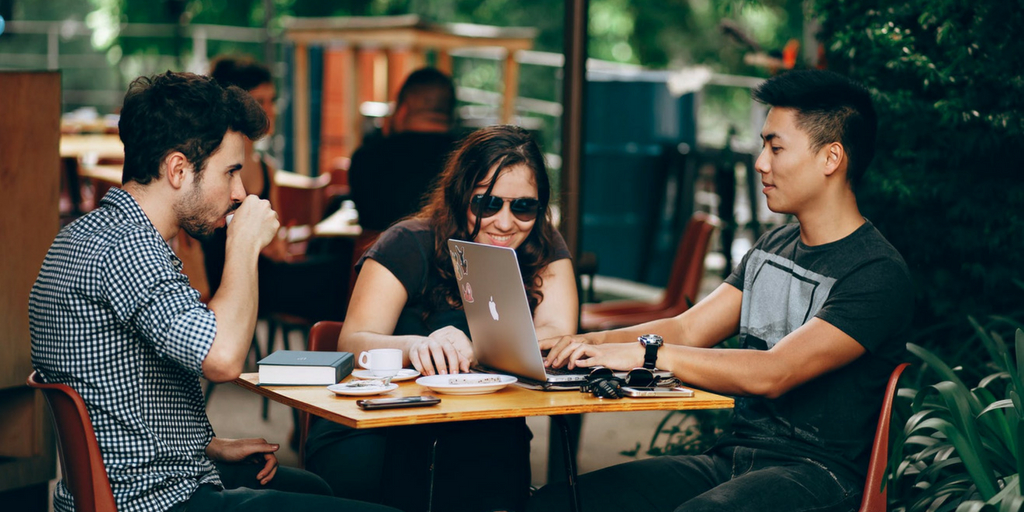 Companies can reach millennial B2B buyers by partnering with popular social media users who speak with passion and expertise to young professionals.
Numbering 80 million, millennials have become the largest demographic segment in the United States and are expected to command more than $1 trillion in disposable income by the year 2020. As this generation comprises an increasing percentage of the B2B buying landscape, businesses must pay attention to their professional purchasing habits — which, it turns out, bleed over from their personal purchasing patterns.
Millennials are notoriously hard to reach through traditional marketing strategies. But successfully appealing to that demographic is becoming more and more important. Jay I. Sinha and Thomas T. Fung, marketing specialists at Temple University, explain how B2B companies can use "nano-marketing" techniques to generate buzz and build credibility with millennials.
Micro-influencers
Large companies have traditionally used celebrities and recognizable logos to promote their brands. But millennials have turned away from advertising and endorsements that aren't perceived as authentic or based on expert knowledge.
Millennials have led a surge in the popularity of social media platforms, and companies have found increasing success in using sites like Instagram, Snapchat, Pinterest, and YouTube to market to this demographic.
"Micro-influencers," or social media users whose followers number between 1,000 and 100,000, have proven four times more likely to generate viewer engagement over the products they review than celebrity endorsements.
Click To Tweet
"Micro-influencers," or social media users whose followers number between 1,000 and 100,000, have proven four times more likely to generate viewer engagement over the products they review than celebrity endorsements. Partnering with micro-influencers is a highly affordable way for companies to make their brands visible and relatable.
Micro-influencers have helped turn start-ups into major brand-names and have helped established companies extend their influence into youthful markets, leading Inc. magazine to declare 2018 the "Year of the Micro-Influencer."
Strategies for B2B companies
Sinha and Fung argue that this strategy is not just for B2C companies selling products known to appeal to millennial consumers. What's known as nano-marketing, or partnership with micro-influencers, can be just as effective for B2B.
Sinha and Fung offer four managerial guidelines for B2B companies seeking to partner with micro-influencers.
1.      Micro-influencers have specialized and self-selecting audiences.
Picking the right micro-influencer to partner with can help you target the sub-groups you want to reach. For instance, GE uses nano-marketing to help recruit female tech professionals.
2.      Recognize the strengths of micro-influencers.
They make products and companies seem relatable to viewers by sharing their personal experiences. Companies can leverage this in their branding.
3.      Nano-marketing works best as "a subtle nudge."
Whereas traditional advertising has to be heavy-handed to be memorable, micro-influencers speak with credibility about brands that they personally have used.
4.      Entertainment.
Micro-influencers find innovative ways of producing content that will appeal to their followers and incorporate their brand endorsement in creative formats.
Millennial B2B buyers should be an increasing focus of your targeted marketing activities — if they're not already. How are you reaching this audience?
Related posts:
Posts Tagged "Millennials"
---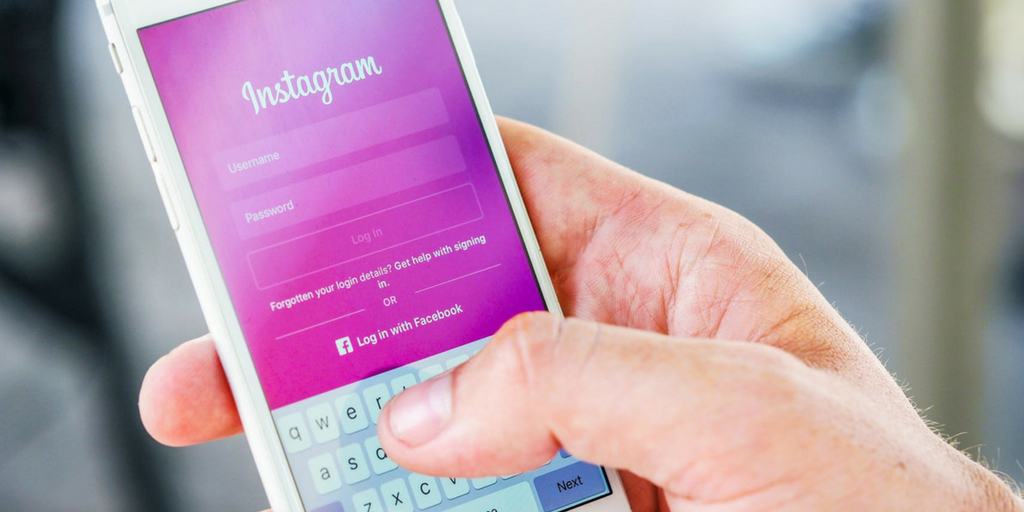 Instagram for business is a rising trend. Here's how to use the platform to connect with your audience in a personal way.
Recent research on social media use shows that 66% of brands now use Instagram. It's the second-most used platform by businesses, up from fourth in 2017.
Recent research on social media use shows that 66% of brands now use Instagram. It's the second-most used platform by businesses, up from fourth in 2017.
Click To Tweet
If you're considering using Instagram for your business, which you should be, here are some tips for getting started.
How to use Instagram for business: 10 tips
1)     Be authentic
Brands often fall into the trap of using stock photography and images or overly staged promotional pictures. The ethos of Instagram is all about authenticity and personality. Let your audience get an up close and personal glimpse into your company's culture.
2)     Go live
Live video is the "it" trend in social media marketing, with 61% of marketers reporting that they plan on adding it to their overall strategy. Audiences love real-time content, and it lets them feel a genuine, human connection — the creation of which sometimes poses a challenge for B2B marketers.
3)     Keep up the pace
Instagram is one of the easiest social media platforms to post on. That means you can quickly snap photos wherever you are — say, at a conference or event, or even on your way into the office — and publish it instantly. This is great for reaching the coveted millennial audience, which seems to have an unquenchable thirst for consuming content, particularly images and graphics.
4)     Get in the "in crowd"
As with every social media channel, what you post is important. But it's just as important that you participate in the wider conversation going on within your industry. This means replying to your community when they leave responses and interacting with peer businesses and influencers' posts.
5)     Use the link in your bio
A frequent challenge for new Instagram users is that the platform doesn't allow you to link from the captions of posts. You get once chance to link, and it's in your bio. You can vary the link as you promote specific content or product offers, and you can even use tools like Linktree to create a custom link that includes a page with additional links.
6)     Be a storyteller
Instagram is all about visual storytelling. Your posts should do more than promote your brand — they should be drawing in your audience with narrative told through a visual format. Instagram Stories are an ideal way to engage your audience!
7)     Try a takeover
Taking over the Instagram account of a partner company or customer is a great way to draw attention from an existing and relevant audience, providing mutual benefits to both parties.
8)     Get personal
Go in deep and personal with your customers by answering their questions via 10-second videos. You let your viewers feel like they're being heard. Plus, short videos are ideal for reposting.
9)     Deliver special offers
Instagram is a great way to give special offers to your followers who tune in to your Stories. The time-sensitive feature (Stories expire after 24 hours) urges prospects to engage with your Story and act quickly before the offer expires.
10)  Out of ideas? Just ask!
Survey your followers by posting a graphic of some options for future content or offers but leave it open-ended as well. Be sure to respond to suggestions in direct messages or comments. You may get some great ideas you never would have considered!
How do you use Instagram for business?
Related posts:
Posts Tagged "Millennials"
---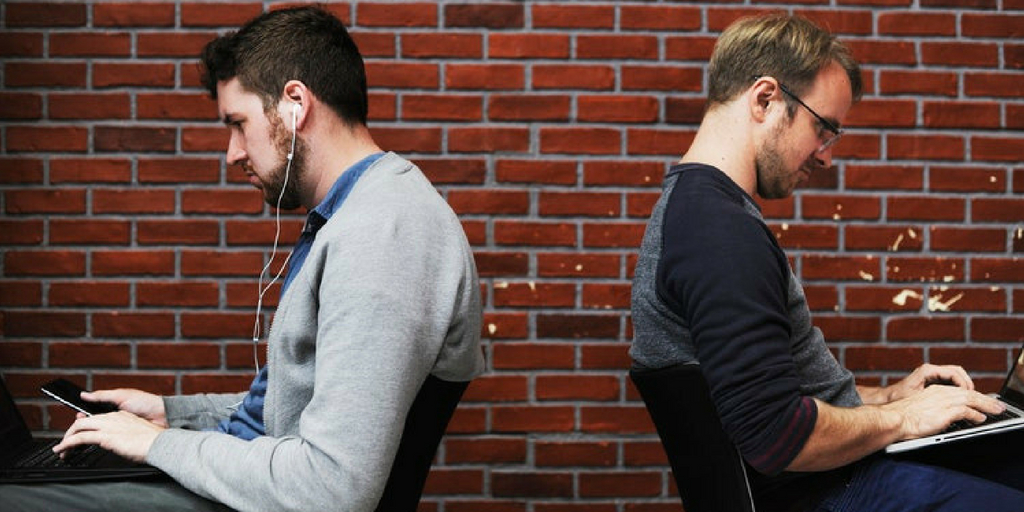 Millennials are breaking stereotypes across the industry. This new generation is bringing youth, better education, and lots of diversity to supply chain management.
This guest post comes to us from Argentus Supply Chain Recruiting, a boutique recruitment firm specializing in Supply Chain Management and Procurement.
Everyone knows that the demographics of the Supply Chain industry are changing. They have to. Within a few years, demographers estimate that 400,000 baby boomers will be retiring in Canada every year. Within the Supply Chain industry, the looming – and in fact, already-started – retirement of baby boomers and shifting job responsibilities brought about by technology are creating a talent crisis.
It's something that we've covered extensively  at Argentus. We've written about how the industry can fill the burgeoning gap in talent: by increasing educational opportunity, doing more outreach to young people, and improving communication about the vast career potential in the field – a field that until recently was stereotyped as transactional, hidebound and, in a word, boring.
Today's Supply Chain professionals know that – especially at the highest levels – the field is anything but. And it looks like some of these efforts to avert the talent crisis have begun to bear fruit: a major new survey shows that millennials are moving into the workforce in a big way, changing its Supply Chain's demographics and disrupting the industry.
The survey, conducted by Peerless Research Group, Supply Chain Management Review, APICS and APQC surveyed 676 millennials (between the ages of 22 and 37) in April 2017 to find out about their demographics, expectations, goals and current career status within the Supply Chain industry. It's a far-reaching report with a lot of results busting down stereotypes both about Supply Chain and millennials themselves.
As a recruitment company specializing in Supply Chain and Procurement, Argentus sits at the nexus of a lot of these demographic changes. Needless to say, we read the report with great interest. Here were some of our biggest, and most surprising, takeaways.
Takeaways from Apix survey on millennials in supply chain.
Careers are becoming more intentional:
When we speak with SCM professionals from the baby boomer and Gen X generations, it's really common for us to hear, "I didn't plan on going into Supply Chain, but I fell into it." But this tendency is changing. The report found that 75% of millennials in Supply Chain jobs intentionally began their careers within the field.
Planning and Procurement are taking on a bigger role in the field: 22% of millennials surveyed are working in Planning and 21% in Procurement, compared to 15% in Logistics, 11% in Inventory Management, and 9% in Manufacturing.
Supposed "Job Hoppers" are actually staying put:
We're maybe a ways past the 2008-2014 heyday of stereotyping millennials in the workforce. Companies are realizing millennials' huge value as employees. With that in mind, the report still dispels some classic stereotypes about millennials in the workforce. There's a perception that millennials are "job hoppers" who don't have loyalty to their employers, but the survey found that 38% of millennial respondents have worked for just one employer their entire career. 65% had worked for their current employer for more than 5 years.
Educational opportunities are taking off:
One of the biggest growth areas in the field is the increasing prevalence of educational opportunities as more universities and colleges bring SCM programs online. 66% of the millennials surveyed have either undergraduate or graduate degrees in Supply Chain or Logistics. APICS conducted a similar survey in 2016 – this time of senior leaders in the field – and found that only 19% of the leaders surveyed had degrees in the field, which suggests that millennials are taking advantage of these increased educational opportunities.
59% of the millennial supply chain employees surveyed have a bachelor's degree of some kind, even if it's not in Supply Chain or Logistics. The 2016 leadership survey found that only 45% of Supply Chain leaders had degrees. It's worth mentioning that more companies are requiring degrees these days for sole contributor roles, so this might be a response to that market pressure.
Millennials are interested in continuing education in the field, suggesting it's not just a fly-by-night career for them. 65% of the survey respondents indicated that they were planning on pursuing further education in the next 12 months.
The gender gap is chainging, but persistent:
More women are entering the Supply Chain field. 61% of the survey respondents were men, whereas 39% were women. It's still not as close to even as it should be, but the breakdown was more evenly split than APICS 2016 leadership survey mentioned above: in that survey of Supply Chain leadership, 76% of respondents were male and only 24% were female. This indicates that more millennial women are entering the field than their Gen X and baby boomer counterparts. It also indicates that, as we've written about before, more needs to be done to bring women into Supply Chain leadership
There's still a stubborn gender pay gap in the field, even for millennial employees. The average compensation for male respondents was $92,920, while it was only $78,840 for women in the cohort. The survey found that men and women generally start off with equitable compensation, but the gap grows – as it does in many other fields – as they move up into more senior roles.
Millennials expressing a high degree of career satisfaction:
On the job satisfaction front, there were some absolutely massive numbers that speak to the way the field is becoming more flexible and dynamic: 85% of millennials surveyed said that they were likely to be still working in Supply Chain in 5 years. 81% said they felt as if they could make a difference in the Supply Chain field. 85% said they agreed that the field was a diverse workforce, and 87% said that they thought working in the field would help with personal growth and development.
87% of millennials surveyed thought working in supply chain management would help with personal growth and development.
Click To Tweet
It's exciting to see the way the field is growing and adapting to change, and the way that millennials are stepping up and reaping some of this career's rewards. We encourage you to check out the full report. There's a lot to dig into beyond the takeaways we've identified here – lots of insights that will be interesting to anyone who's interested in the way Supply Chain careers are taking off in the 21st century.
Related posts:
Posts Tagged "Millennials"
---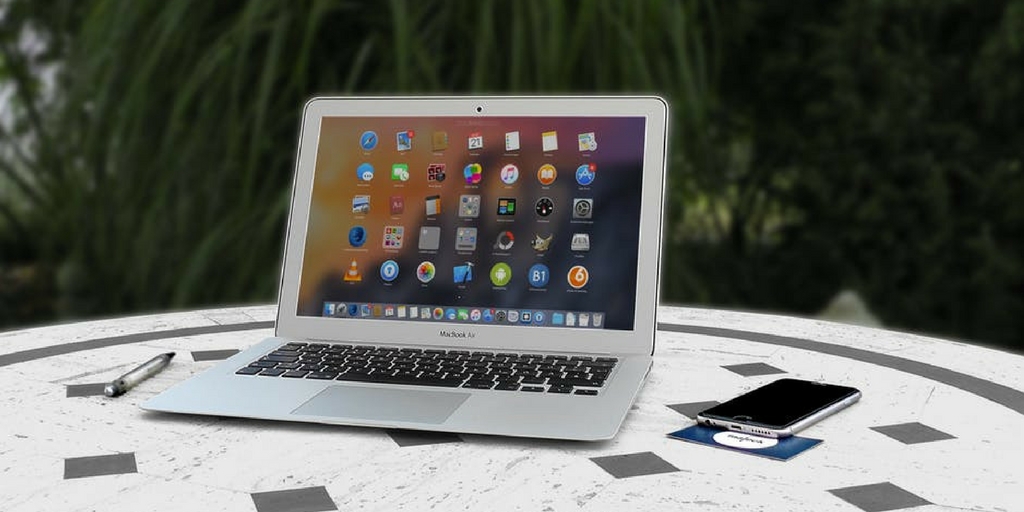 These social media statistics are important to keep in mind when planning out your content marketing strategy.
A strong social media presence is key to successful marketing in 2018. Social media is simply unavoidable these days.
So, you jumped on board and you're posting and tweeting. You're creating content. You're learning about search engine optimization and how to improve your rankings. But you're still not reaching the audiences you were hoping to attract. What's going wrong?
When you are posting on social media could be as important as what you're posting.
Timing is everything, and that statement especially holds true when it comes to posting content to social media. If you are sending out your message and nobody is there to see it, you are that proverbial tree falling in the forest; you did not make a sound. Your post had little to no impact.
So, even if you are putting in the time and effort to craft informative blog posts, tweets with just the right message, or Facebook posts that inspire more than just page likes, you still are not getting the most exposure you can out of social media.
We have done our homework when it comes to the best times to post on social media. And the truth is there is no "one size fits all" answer to when you should post. There are general guidelines that differ for each site. But in general, it's important to keep your target audience in mind when deciding where and when to post.
Here are some social media statistics that you need to consider when deciding when to post your content.
Social media statistics your business needs to consider when publishing content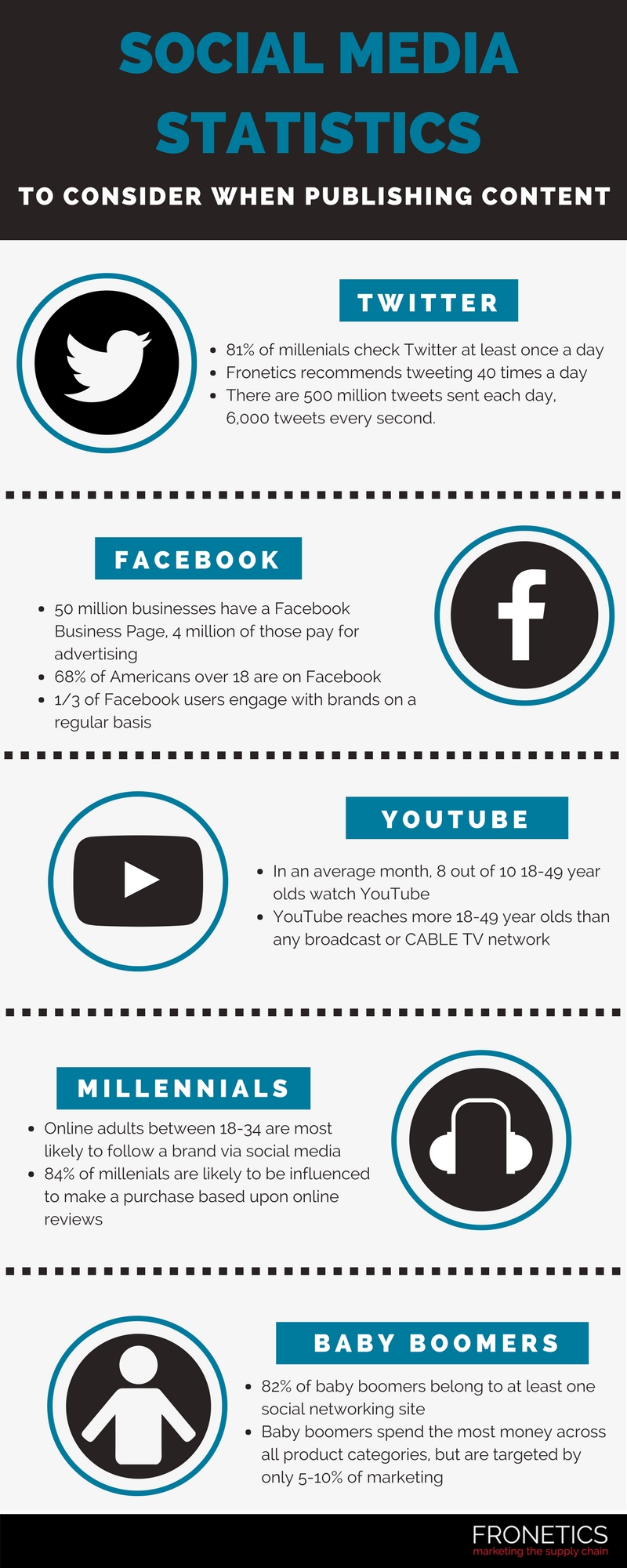 Related posts:
SaveSave
SaveSave
Posts Tagged "Millennials"
---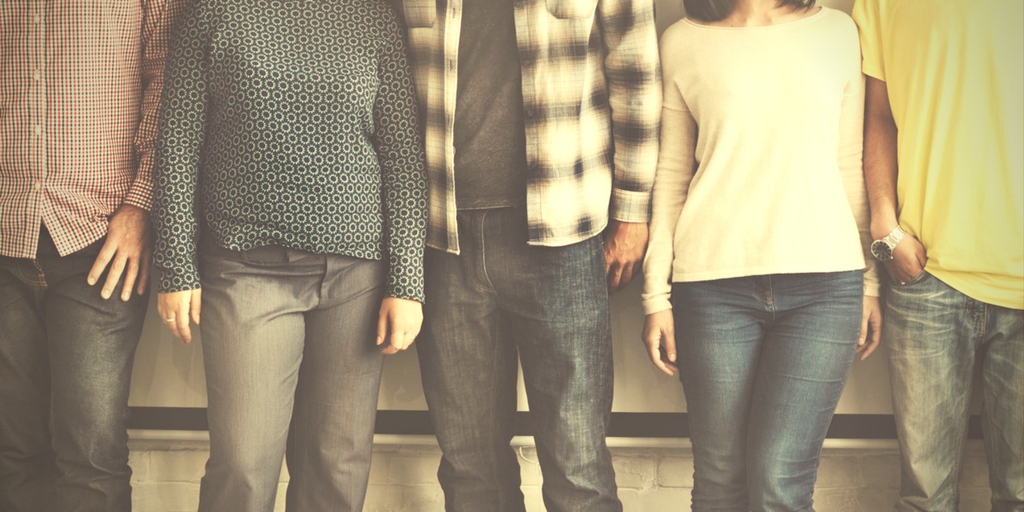 Hoping to draw more millennials to your talent pool? Implementing these three ideas might help win them over.
By the year 2020, millennials are estimated to make up a majority of the workforce. In addition, a 2014 study found that 46% of B2B buyers were millennials, and that number is on the rise. This seismic shift in workplace demographics calls for a new approach to attracting and retaining talent.
There are all kinds of stereotypes about this up-and-coming generation, many with a basis in truth, and just as many without. It's crucial for your business to get to know this demographic group, both in terms of how they behave as consumers, and how they operate in the workplace. To that end, here are some ideas for attracting this talent pool to your company.
3 ideas for attracting millennial talent
1) Green technologies
Millennials are a generation saddled with all kinds of debt — from student loans to the ecological damage done by previous generations. Studies, not to mention voting behaviors, have shown that this generation is avidly interested in improving the planet's future.
To win the hearts and minds of millennials, it's time for your business to consider "going green." Of course, green technologies can be prohibitively costly on a large scale — but many small changes can save you money in the long run. Not to mention, they will make your business a more attractive place to work for eco-minded millennials.
Consider making the switch from conventional to LED light bulbs, for example. If you have the resources, coupling smart thermostats in your facilities with higher-efficiency windows and doors is a great way to improve your carbon footprint, as well as your credentials among younger employees. Whatever your capabilities, making an effort to go green will go a long way toward making your business attractive to this generation.
2) Work-from-home options
Millennials are digital natives, accustomed to technology at their fingertips, with all the options that opens up to them. This often means the expectation of being able to work from a location of their choosing, whether it be home, a library, or a coffee shop. Millennials rank this kind of flexibility highly among factors that make companies appealing places to work.
Employers are increasingly answering the call, and even massive corporations like Wells Fargo and Aetna are finding ways to allow employees the option to work from home. These employers are finding that, often, what sounds great for employees also works to their advantage: A change of location can freshen thoughts, increase creativity, and lessen burnout that can slow down work for a team or entire company.
3) Opportunities to learn
Millennials are highly educated, and thirsty for knowledge — left unquenched, this thirst can lead them to job-hop frequently. At any given moment, 60% of millennial workers are open to pursuing a new employment opportunity. So how does your business combat this tendency and reduce turnover? One place to start is by offering continuing education to your workforce.
There are all kinds of ways to do this, and all kinds of benefits — including benefits to your bottom line. Making your employees more well-rounded means that they are more likely to be creative and flexible, able to respond to the needs of the constantly evolving supply chain industry.
Relating to millennials
Here's the open secret: While each generation might have its quirks, millennials aren't really all that different at the core than previous generations. They may express it in different ways, but they essentially want what workers have always wanted: interesting work, the opportunity to better themselves regularly, and to be treated with respect and dignity.
At the end of the day, you don't need to be overly concerned about "relating" to millennials. According to one millennial writer, Sarah Landrum, "Millennials are in tune with current events, interested in getting involved with charity, and more interested in the world outside their heads than you might suspect."
Related posts: