Posts Tagged "digital marketing"
---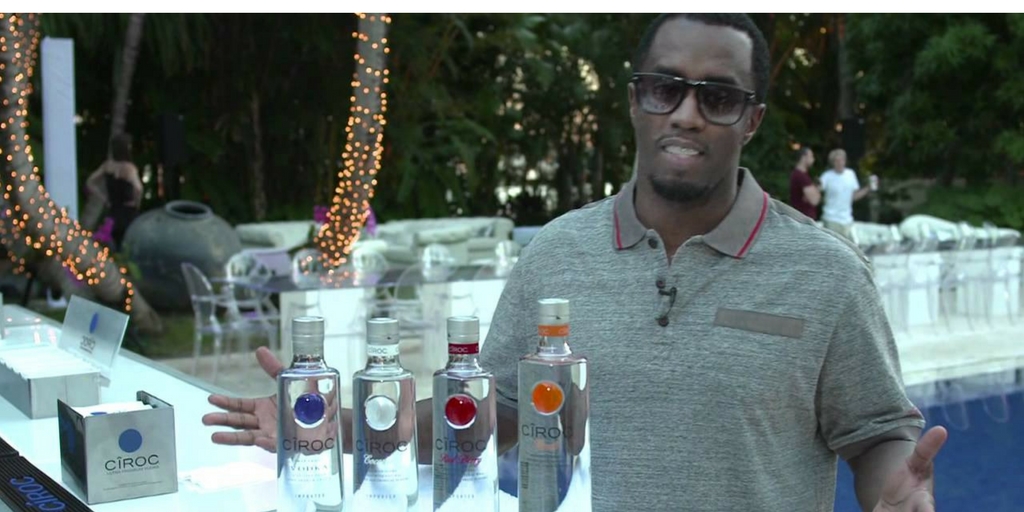 Companies in the supply chain and logistics industries should take note of these 19 content marketing trends.
Joe Pulizzi of the Content Marketing Institute recently revealed his predictions for the biggest trends in content marketing for 2017. As the leader of CMI, Pulizzi dedicates much of his time discussing where content marketing is heading with enterprise marketers around the world.
Since 88% of B2B marketers use content marketing as a part of their marketing programs, you'll likely see some of these trends and issues arising among your competitors, your clients, and, ideally, your company in the near future. As you start to strategize for next year and beyond, be sure to consider these ideas in your supply chain marketing plans.
Creation of a real content marketing strategy
We can't say it enough: Organizations that have a documented content marketing strategy are more likely to be successful than those that don't. You would never operate a business without 1) creating a strategy, 2) documenting it, 3) following the strategy, and you should feel the same way about your marketing plan. Here are a few resources to get you started:
Native advertising
Native advertising is a paid, content-based promotion delivered in stream, within the same format as the channel the reader (or viewer) is using. Think of sponsored updates on LinkedIn, which look just like regular posts, or when a radio DJ promotes a product within the regular broadcast. I'll be writing more about native advertising in the coming months and how the supply chain might use this opportunity as part of their content marketing efforts.
Influencer marketing
Forbes describes influencer marketing as, "A nonpromotional approach to marketing in which brands focus their efforts on opinion leaders, as opposed to direct target market touchpoints." Basically, highly visible people become brand advocates by employing your products or services in their everyday lives. There are earned influencers, influential people who use your product regularly because they like it. And there are paid influencers, who receive compensation for using certain brands. More to come on this topic as well.
Purpose-driven marketing
Companies can appeal to a target audience by promoting their shared interest in a worthy cause through content. Examples from the supply chain include these six companies that are doing well by doing good.
Video and Visual
Video is not just for funny cats and cover artists anymore — it's the most popular form of content being consumed online. Smart marketers are developing a visual storytelling strategy that offers consistent delivery of valuable content. Consider how your business might utilize features like Facebook Live or channels like YouTube.
Snapchat
Yes — Snapchat. Before you roll your eyes, check out this convincing article, Why Snapchat Will Be Great for B2B Companies, by Gary Vaynerchuk of Vayner Media. Keep your eyes on this social media platform in the coming year.
Facebook
One thing about Facebook you can count on is that it will always be evolving and adding features to keep up with user preferences. Also, Pulizzi is convinced businesses can do better when it comes to promoting content on this platform. Companies should keep a close eye on what's to come with Facebook in the near future and how organizations are using it to distribute content and generate leads.
Teams and workflow
Take a good look at content production in your organization. Do blog posts go unedited? Are projects frequently late? Is your team clear about who needs to approve what? A strategic, consistent way to track and complete content-based projects can help streamline production and improve efficiency — not to mention quality.
Content strategy (pipes and process)
Developing a strategy that helps your organization scale its content-production efforts, re-purpose existing content across multiple channels, and properly leverage user experience and technology is key to content marketing success.
Mobile
Google announced in May 2015 that the number of searches on mobile devices has now surpassed those conducted on desktops in the U.S. And we know that reality isn't limited to personal internet use. Evidence suggests B2B buyers are increasingly using mobile devices to do research, make inquiries, and purchase products. If your website and marketing emails aren't mobile-friendly, your company is missing out the significant share of customers who demand mobile-optimized content. Try these tips:
Content technology
The marketing software market is expected to grow to more than $32.3 billion by 2018. The number of options companies have is almost blinding. Count on content technology to continue to demand a lot of attention — and, potentially, financial resources — in the next few years.
Writing
Josh Bernoff's recent article in the Harvard Business Review hits the nail on the head: Bad Writing is Destroying Your Company's Productivity. In a vast sea of crappy content, superior writing and storytelling can make your business stand out, win customer's trust, and earn new business. Here are some resources:
Integration with sales
Integrating your sales and marketing teams is one of the most impactful ways to leverage content to gain new customers. For example, merging one of our clients' sales and marketing databases to improve team communications played an important role in helping the company increase new business by 30%.
ROI and measurement
Making a business case for content marketing is one of the top priorities for the majority of B2B marketers year after year. Check out these resources:
Email and marketing automation
Marketing automation can expand your content's impact, improve conversion rates, generate leads, and drive repeat purchases. Additionally, it can remove cumbersome manual tasks from your content workflow, freeing up your resources to add value to other, more meaningful tasks. Pulizzi says an expert recently revealed to him that companies are utilizing approximately only 10% of the functionality behind marketing automation — meaning, there's much room for improvement in this area.  
Content distribution and promotion
Even the best, most valuable content is worthless if it fails to reach your target audience. Companies are now focusing on the strategic distribution of their content assets to ensure their success.
Executive buy-in
Earning C-suite support for content marketing is a challenge for many marketers in the supply chain and logistics industries. See "ROI and measurement" above for some resources to support your efforts to win executive buy-in.
Global integration
Organizations and their supply chains continue to become more complex and global in scale. This can put a strain on communication, processes, meeting customer needs and expectations, etc. Content marketing strategies should account for the challenges of global operations.
Construction of a media organization
Pay attention to the recent flux of organizations purchasing media companies or properties to become media enterprises. Microsoft's purchase of LinkedIn comes to mind, as well as Arrow Electronics' acquisition of a number of technical and media properties from UBM.
Related posts:
Posts Tagged "digital marketing"
---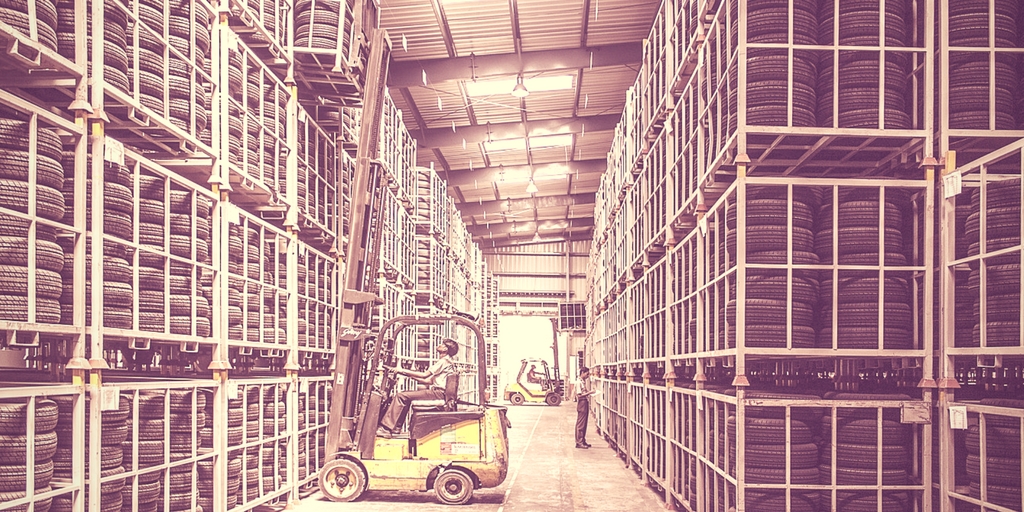 Fronetics designed a content marketing strategy that helped the logistics software company realize increases in new business and sales revenue.
Your company is doing pretty well. You have a nice website and a social media account or two. And you've experienced year-over-year growth. Why would you do anything differently?
Just ask TotalTrax, a provider of real-time vehicle, driver, and inventory tracking technologies for manufacturing and warehouse operations. Despite a decade of positive growth, the company realized there were many untapped opportunities for new business. So the TotalTrax team hired Fronetics Strategic Advisors to create and implement a new, data-driven marketing strategy that could increase web traffic, lead generation, and brand awareness.
After a comprehensive audit of TotalTrax's digital assets, Fronetics was able to recommend a course of action and implement a multi-channel content marketing program. The program included such steps as:
Creating a blog and posting regular targeted content

Consistently posting on TotalTrax's social media accounts

Implementing paid search, email marketing, and other strategies
After just 24 months, TotalTrax realized significant gains in web traffic, lead generation and nurturing, and — most importantly — new business and sales revenue.
To learn more about how content marketing helped TotalTrax grow business, download our case study below.





Related posts:
Posts Tagged "digital marketing"
---

Fronetics Strategic Advisors helps clients increase brand awareness, foster meaningful customer engagement, and grow business.
Fronetics Strategic Advisors is a management consulting firm focused on identifying and executing areas for growth and value creation for our clients. We are unique in that we use a data-driven approach to align marketing programs with business objectives and to deliver results.
"Fronetics" is derived from the ancient Greek word fronesis, meaning wisdom or intelligence, and is translated as "practical wisdom."
Our team of strategists, marketing professionals, writers, designers, and social media experts leverages industry experience to elevate our clients' brand position within the industry. We work with you — getting to know your business, your target customers, your industry, and your competition — to create a digital and content strategy individualized for your specific situation and needs. We put metrics on all marketing activities and monitor them regularly. And then we identify challenges, trends, and opportunities and take action so that your content marketing program constantly evolves and delivers results.
Fronetics offers comprehensive digital and content marketing services, including: content creation, content curation, content distribution, social media management, email marketing, lead nurturing strategies, and pay-per-click. Learn more about what we can do for your business below.
Content Creation
There is a lot of content out there.  If you want your content to stand out and drive profitable customer action, you need quality content.  At Fronetics, we create quality content that drives results. Unlike other firms, we don't outsource content creation. By keeping all content creation in-house we are able to ensure a quality product.
Our team creates the following types of content:
Blog posts

Articles

eBooks

Case studies

White papers

Newsletters

Press releases

Infographics

Social media

Custom content
Social Media
Social media is an incredible tool; however, for it to be effective it must be driven by strategy, be consistent, and must have someone managing the execution.
At Fronetics, our social media strategists distribute content, curate content, engage your target audience, and monitor your social networks. We develop a social media strategy that aligns with your company's goals.
We analyze your competition, classify your target audience and cultural attributes, identify the influencers in your industry, recommend platforms, detail best-engagement practices, create social media schedules, and identify specific tactics that deliver results.
Through the proper execution of social media, your brand is given a voice and personality, and becomes more accessible to your target audience.
Strategy Workshops
To effectively attract target customers, generate leads, and establish your company and your brand within your industry, you need a digital and content marketing strategy; a piecemeal approach does not work.
At Fronetics we offer both half-day and full-day workshops to help your business create and execute digital and content marketing strategies that drive success and elevate your brand position within your industry. Our workshops are intensive and hands-on. By the end of the workshop you will have an actionable and sustainable strategy that is aligned with your company's business objectives.
Following the workshop you will receive a full year of support from our expert staff.
Schedule a free marketing assessment
Related posts:
Posts Tagged "digital marketing"
---
Meet five women who are changing the face of digital marketing at their big brands.
March is National Women's History Month, and thus we've been talking a lot about female leadership, the gender gap, and related issues. Today I'd like to call attention to five outstanding women behind big brands who are taking the digital marketing world by storm. 
Here they are, in no particular order:
Yin Woon Rani
VP Integrated Marketing
The Campbell Soup Company
Camden, NJ
You may have seen the commercial where a mom, pushing two wild kids in a shopping cart, exasperatedly grabs a bottle of wine and a few cans of soup as the report of an epic, school-canceling snowstorm plays over the loudspeaker. It's part of Campbell's Soup's Made for Real, Real Life campaign (#RealRealLife), the brand's first integrated advertising campaign in more than five years. The collection of 11 ads has run across TV, digital, and social channels over the last five months. As VP of integrated marketing, Yin Woon Rani has helped drive the campaign's success as part of her efforts to modernize the marketing program.
Rani has helped reposition several of the Campbell's Soup Company's brands to better resonate with a contemporary audience. Overseeing the advertising, media, design, digital, and social media disciplines, she has helped accelerate the company's digital and content marketing program. Rani also championed an increase in digital investment — which will shift to be around 40 percent of the media buy, up from 22 percent last year.
Pamela Vaughan
Principal Marketing Manager, Optimization
HubSpot
Boston, MA
As principal marketing manager for optimization at HubSpot, Pamela Vaughan helps grow traffic and conversions from the company's various marketing assets, with a special expertise in blog optimization. She has played a leading role in optimizing the HubSpot blog, which receives 1.5 million visitors and generates 14K+ new leads each month.
Vaughan's recent post, Why We Unsubscribed 250K People From HubSpot's Marketing Blog & Started Sending Less Email, illustrates her marketing-savvy and commitment to user experience. She's definitely one to watch as content marketing continues to evolve.
Adrienne Lofton
SVP Global Brand Marketing
Under Armour
Baltimore, MD
Adrienne Lofton leads the team that serves as Under Armour's brand compass and communicates the company's "underdog" attitude to millions of athletes across the globe. A former captain of the Howard University NCAA Division I women's volleyball team, Lofton has championed the company's focus on the athlete, rather than the apparel outright. This ethos permeates the brand's digital presence, and is a main part of the strategy that, no doubt, has helped Under Armour become the second largest sports apparel company in the U.S.
Pushing for confident and inspirational messaging, particularly for women and young girls, Lofton has driven several marketing campaigns that have taken the company's digital presence to new levels. Videos from the "I Will What I Want" and #RuleYourself campaigns — created in collaboration with agency Droga5 — have reached viral status on social platforms. In particular, the #RuleYourself video featuring the USA women's gymnastics team had nearly 10 million views on Facebook in just 3 weeks.
Alex Hisaka
Head of Global Content Marketing
LinkedIn
San Francisco, CA
Alex Hisaka has scaled LinkedIn's content marketing efforts to impressive proportions. Her team plans, creates, and markets content for all stages of the buying process, producing daily blog posts and almost-weekly ebooks, which has had a massive impact on business. With a background in copywriting, design, and social marketing, Hisaka oversees much of the work herself — and her high standards are well known and much praised by her colleagues.
Hisaka adamantly believes in the social value and authenticity of content marketing and how it can bring audiences together in a mutually beneficial relationship. She has become a leading voice in content-led lead generation and strategy. We look forward to hearing more from this talented marketer.
Alexandra Wheeler
VP Global Digital Marketing
Starbucks
Seattle, WA
As vice president of global digital marketing over the last decade, Alexandra Wheeler has helped Starbucks strengthen the connection between the physical and digital worlds. This bridge is a key part of the brand experience, and one that Wheeler believes deepens the company's relationship with its customers. Starbucks is recognized as one of, if not, the most socially engaged brands in the world, and business performance has mirrored digital growth.
Wheeler cites authenticity as central to the company's success in the digital space. For example, when the team noticed customers posting selfies with their frappuccinos, they encouraged the #sipface campaign, which boasts over 15K posts on Instagram. Leveraging an authentic customer sentiment on the platform where they were already engaging is right up Starbucks', and Wheeler's, alley.
Who do you admire in the digital marketing world?
Related posts:
Posts Tagged "digital marketing"
---
A new digital marketing program helped one firm reinvent itself after traditional methods proved ineffective.
A prominent marketing firm was experiencing an all-too-familiar predicament: They had a great product that, for some reason, was not selling. They had been following their traditional marketing regimen; however, something about the purchasing landscape seemed to have shifted, and in a way that rendered their methods ineffective.
Then, a new content marketing program changed everything in just a few months. For the better.
The firm's business was real estate marketing, and their great product, a community of new homes in a highly desirable location. Real estate, like so many other sectors, has experienced a major shift in buyer behavior in just the last two decades, with the majority of research being conducted online. The firm realized that a digital marketing strategy, unlike traditional print ads, could better reach a wider audience of potential homebuyers.
In less than 90 days after implementing the new content marketing program, sales increased by nearly 40%. Within the year, social reach grew by 325%, web traffic by 250%, and sales by 300%.
Download this case study to learn how the firm achieved such remarkable results.
Related articles: