The 2017 4th of July Supply Chain [Infographic]
U.S. Consumers plan to spend a whopping $7.1 billion on cookouts for 4th of July celebrations.
The National Retail Federation reports that 219 million Americans plan to celebrate the 241st Independence Day. Two-thirds plan to attend a cookout, barbecue, or picnic, spending an average of $73.42 per household on food items, up from last year's $71.34. That's a lot of hot dogs!
And what's a Fourth of July celebration without fireworks? 44% of Americans plan to attend a fireworks show or community celebration. The U.S. will use approximately 285.3 million pounds of fireworks, totaling $1.09 billion dollars. More than 15,000 firework displays will glitter the skies to mark the special occasion.
Recognized as the nation's largest Independence Day celebration, the Macy's 4th of July Fireworks display attracts more than 3 million spectators live and over 10 million TV viewers. The firework display in Washington, D.C., comes in second with over 700,000 viewers from the nation's capital.
And due to a number of factors — including strong employment and the low price of gasoline — a record number of people will travel out of town this year to celebrate the holiday. NRF estimates 32.9 million, while AAA estimates it will be closer to 44.2 million travelers.
At Fronetics, we wish you and your family a safe and fun Fourth of July celebration. Here are a few more fun facts to get you into the patriotic spirit.
A 2017 4th of July Infographic for the Supply Chain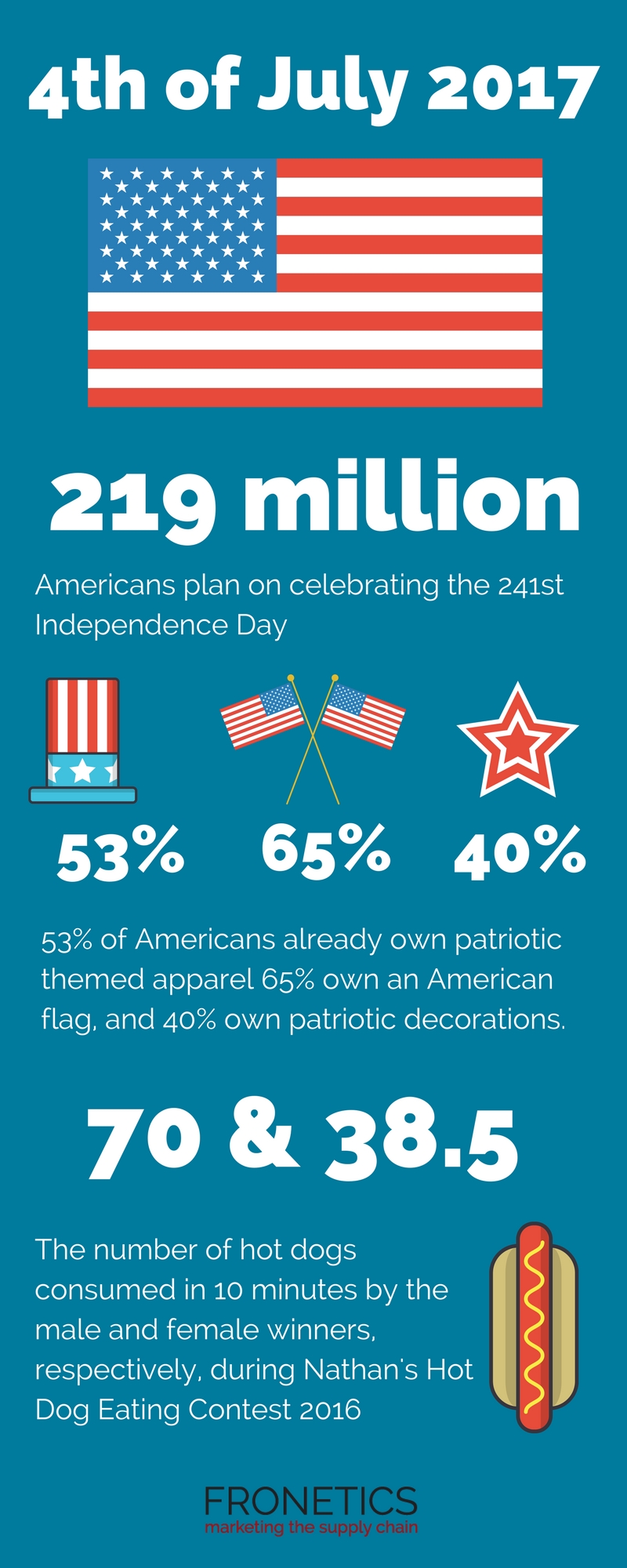 Related posts: