Archive for the "Big Data" Category
---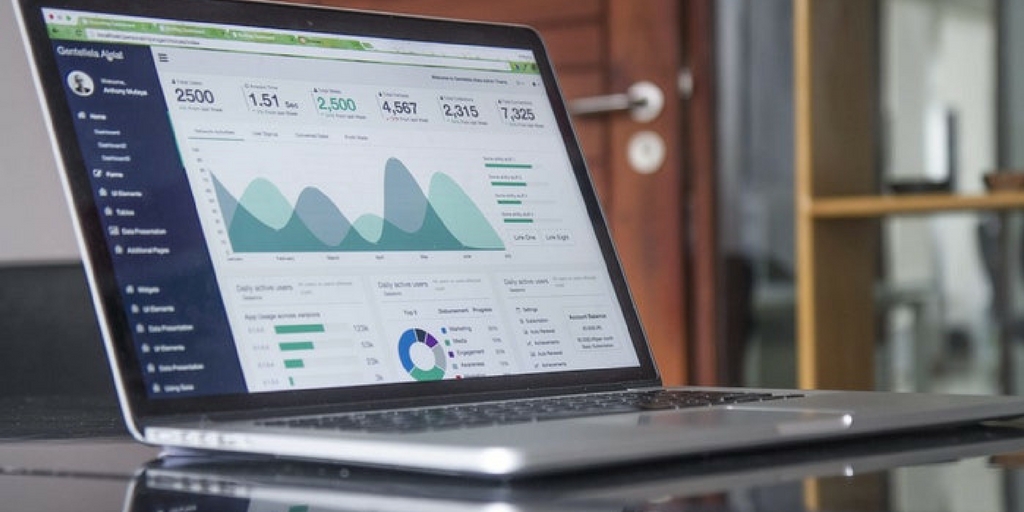 Here are our most-viewed blog posts from 2017 about big data/analytics, including articles about using big data in supply chain/logistics and competitive benchmarking.
"Big data" has been a hot-button word in supply chain and logistics circles for several years now. But the concept of using big data to measure performance and improve operations is only gaining steam. We predict big data/analytics will be more important in 2018 and beyond.
This year, the Fronetics blog examined big data/analytics in a number of ways — both within the context of supply chain and logistics operations and using data and analytics to improve marketing performance. Here is a look at our most-viewed big data/analytics posts in 2017.
Top 5 big data/analytics posts
1) Top 10 Logistics Metrics to Measure Your Supply Chain Efficiency
The supply chain plays an integral part in maintaining a well-functioning organization. A well-structured and organized warehouse will help you achieve your distribution goals and adequately analyze metrics. That is why it is important to ensure you are measuring certain data points in your logistics operation to ensure efficiency. This guest post from Demetra Mallios of Catch-Up Logistics suggests which logistics metrics can help you identify issues in your warehouse before they become a problem. Read full post
2) 3 Tools to Help You Benchmark Marketing Performance against Your Competitors
To define success within your market and industry, you need to look outside what's going on internally in your organization and compare yourself to your peers. That is why competitive benchmarking is so important. But running another set of reports and keeping track of all those metrics could be a full-time job within itself — and ain't nobody got time for that. The good news is there are some really effective tools available for marketers to quickly, even automatically, benchmark their performance against the competition. Read full post
3) You Need to Benchmark Your Marketing Performance against Competitors
When it comes to measuring marketing performance, most marketers look inward, focusing on key performance indictors (KPIs) such as website traffic, open rates, social engagement metrics, and conversion rates. While these inward facing KPIs are important, it is also important to look at what is happening outside your organization and to benchmark your marketing performance against peers and competitors. This will give you the knowledge and drive you need to improve your performance and chance of success.  It can help you to identify threats and strategic opportunities. Read full post
4) 11 Metrics to Measure in Last-Mile Logistics
This guest post from Adam Robinson of Cerasis examines the data shippers should be tracking to drive down the high cost of last-mile logistics. And, interestingly, Robinson does not believe that reduced costs must mean cutting customer service. In fact, he recommends integrating customer service data into delivery operations and transportation systems as a key step to increasing your brand's value. Read full post
5) 3 Lessons from Big Data to Make Your Content More Relevant
Searchmetrics founder Marcus Tober discusses how data is changing the relevancy of content in his conference talk, Mastering the World of Deep Learning: How Big Data Is Making Content More Relevant in Search. As a pioneer in search-analytics software, Tober has watched search engines become more advanced at figuring out which web pages people will find relevant. Through years of research, Tober offers three lessons to make your content more relevant. Read full post
Runner-up posts:
Archive for the "Big Data" Category
---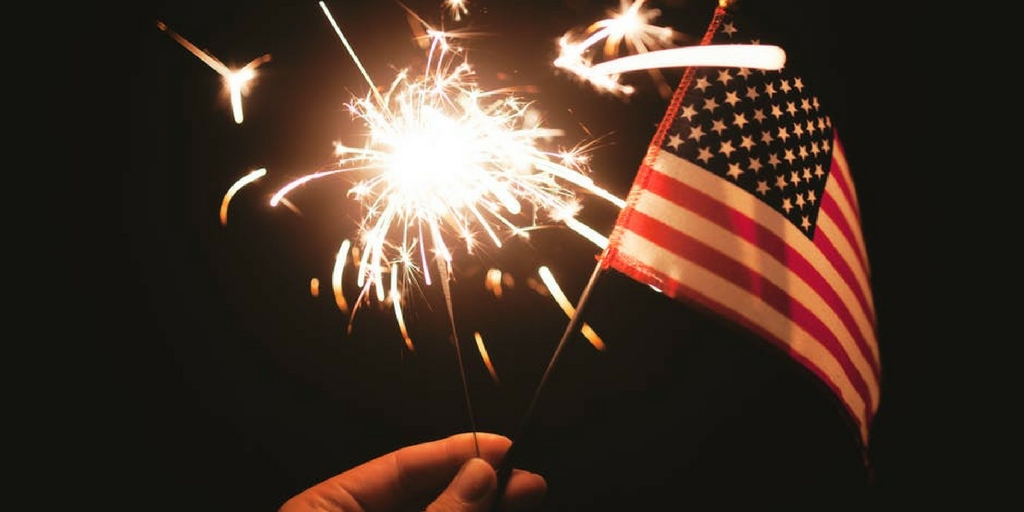 U.S. Consumers plan to spend a whopping $7.1 billion on cookouts for 4th of July celebrations.
The National Retail Federation reports that 219 million Americans plan to celebrate the 241st Independence Day. Two-thirds plan to attend a cookout, barbecue, or picnic, spending an average of $73.42 per household on food items, up from last year's $71.34. That's a lot of hot dogs!
And what's a Fourth of July celebration without fireworks? 44% of Americans plan to attend a fireworks show or community celebration. The U.S. will use approximately 285.3 million pounds of fireworks, totaling $1.09 billion dollars. More than 15,000 firework displays will glitter the skies to mark the special occasion.
Recognized as the nation's largest Independence Day celebration, the Macy's 4th of July Fireworks display attracts more than 3 million spectators live and over 10 million TV viewers. The firework display in Washington, D.C., comes in second with over 700,000 viewers from the nation's capital.
And due to a number of factors — including strong employment and the low price of gasoline — a record number of people will travel out of town this year to celebrate the holiday. NRF estimates 32.9 million, while AAA estimates it will be closer to 44.2 million travelers.
At Fronetics, we wish you and your family a safe and fun Fourth of July celebration. Here are a few more fun facts to get you into the patriotic spirit.
A 2017 4th of July Infographic for the Supply Chain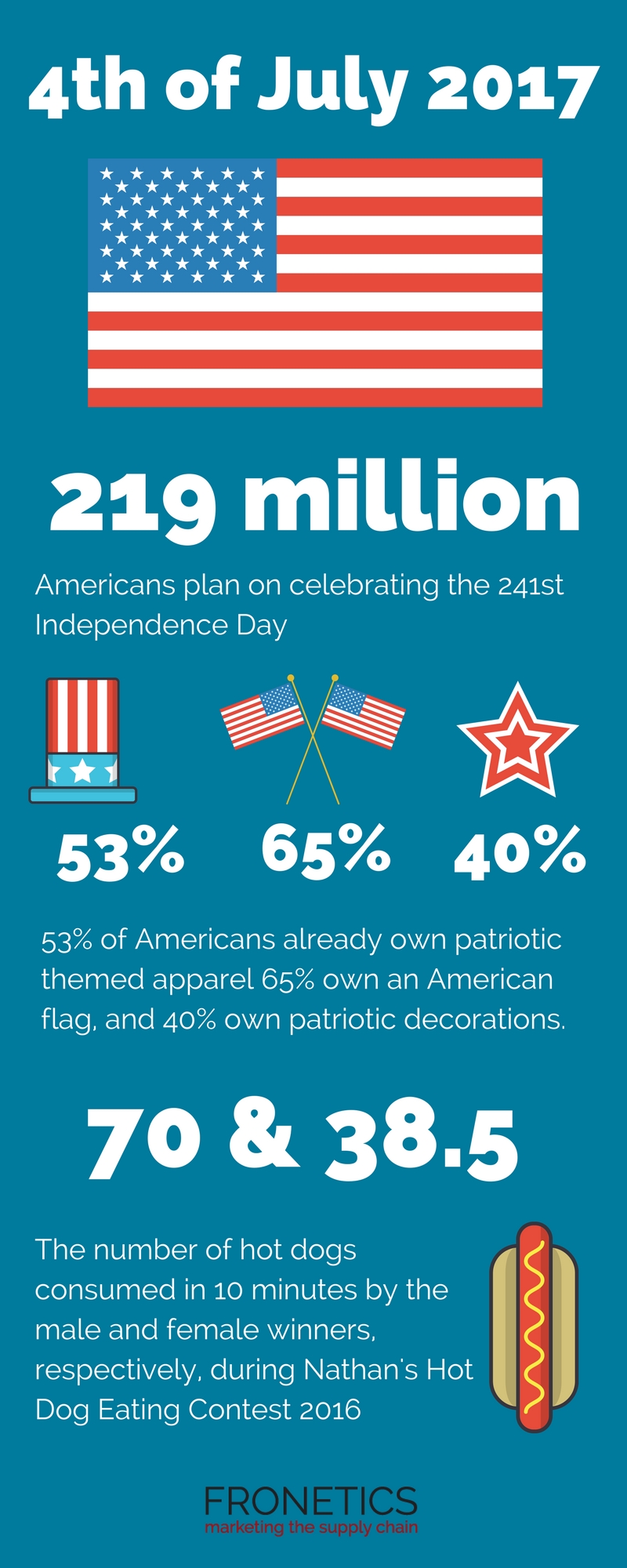 Related posts: 
Archive for the "Big Data" Category
---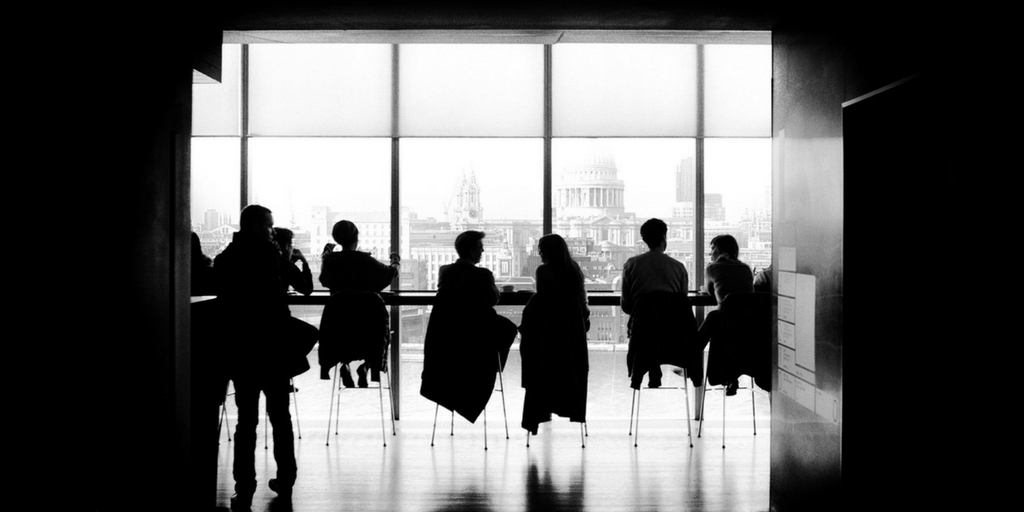 Our series by MBA students and graduates at Peter T. Paul College of Business and Economics highlights some of the most pressing issues in supply chain management today.
A few years ago, the Wall Street Journal called supply chain management the "hot new MBA." Many universities have been introducing related degree programs, majors, and concentrations in response to a growing demand for new hires with supply chain expertise. Graduates of these programs are heavily recruited by employers, which is helping to attract ambitious, young talent to the industry.
Fronetics had the opportunity to collaborate with some of these rising stars by inviting MBA students from the University of New Hampshire Peter T. Paul College of Business and Economics to author guest posts on our blog. They covered a variety of pertinent topics, from the Internet of Things and Big Data to pet food and Chipotle. Their pieces are summarized below.
In the coming weeks, we'll be partnering with another MBA class at UNH to author a second series of posts covering some of the most pressing issues in supply chain management today. Make sure you receive our blog e-newsletter (sign up to the right) or follow us on social media so that you don't miss out.
Steve Mondazzi writes about how the Internet of Things is now being used to improve factory workflow, increase material tracking, and optimize distribution to maximize revenues. Everything from turning lights on and off to security systems can be controlled from your smartphone, and that technology is moving to the manufacturing industry. Mondazzi examines Mark Morely's theory that the IoT will impact the industry in three main ways: pervasive visibility, proactive replenishment, and predictive maintenance. He also explores hurdles to implementation — such middleware and a common protocol for businesses regarding IoT. Read article
Mikayla Cadoret focuses on the barriers to entry in the pet food industry. New brands have three options: manufacture product themselves, choose a co-packer who uses a private label, or choose a co-packer who will manufacture the food to the specifications of the brand. She discusses the challenges of those choices as well as high-profiles recalls resulting from co-packer error. She recommends strategies that companies implement to keep tabs on co-packers' sourcing and manufacturing. Read article
Nicole Brooks explores Amazon's mission to be earth's most consumer-centric company. The e-commerce giant not only offers low prices, it also exceeds consumer expectations and shifts industry standards with benefits like same-day shipping. Brooks examines Amazon's biggest technological assets, and looks forward to up-and-coming innovations like Kiva robots in warehouses, drones, Prime Air, and Amazon Business. Read article
Corey Ducharme discusses the traditional four-step problem-solving method and how it isn't effective in solving needle-in-a-haystack issues resulting from limited business resources. Six sigma can address these issue with its six-step process. With the addition of an analysis phase, solutions become more effective, leading to better results and higher revenue for businesses. Read article
David Chadwick explores whether advances in radio-frequency-identification technology (RFID) will render humans obsolete in the supply chain. RFID could dramatically improve efficiency and accuracy in warehouses by reducing the need for human interaction. But it is uncertain to what degree this technology will be implemented in all aspects of supply chain management. Read article
Dario Cavegn discusses how increasing size and complexity of global supply chains open them up to increased risk. Supply chain disruptions can vary from insignificant to extremely threatening. But regardless of disruption size, supply chains can remain resilient with a business continuity plan, which acts as a road map to continue operations during or after a disruption. Cavegn outlines the development process from analysis to feedback. Read article
Josh Hutchins explores the limitations of big data. The real value lies in the analytics applied to the data. As an example, Solid Gold Bomb drove its prospering t-shirt business into the ground from an oversight and misapplication of data. Hutchins concludes that companies must have an intimate understanding of big data applications to avoid a similar fate. Read article
Michael Hickey discusses third-party logistics providers as a resource for a company's operations arm. 3PLs offer an outsourcing opportunity for order fulfillment, inventory and warehouse management, as well as transportation of finished goods. But businesses should ask themselves these questions when determining whether a 3PL is a good fit for their needs. Read article
Sarah Hebert discusses Chipotle's high-profile pork-supplier conundrum. The chain cut their pork supply by a third due to a supplier's violation of their animal welfare standards. While this affected sales by 7-8%, Chipotle embraced the situation as a strategic PR opportunity. But behind the scenes, the company was scrambling to address long-term supply concerns associated with its rapid growth. Hebert asks, "At what point do you scale back the growth for the sake of maintaining brand integrity?" Read article
Connor Harrison discusses GM's recall of 2.6 million vehicles. The company's faulty ignition switches were linked to 13 deaths and 31 front-end collisions, but the company managed to contain the crisis. Harrison examines the root causes of the issue, including faulty ignition switches from GM's supplier Delphi, a strained business relationship, and legal complications. Read article
Related posts:
Archive for the "Big Data" Category
---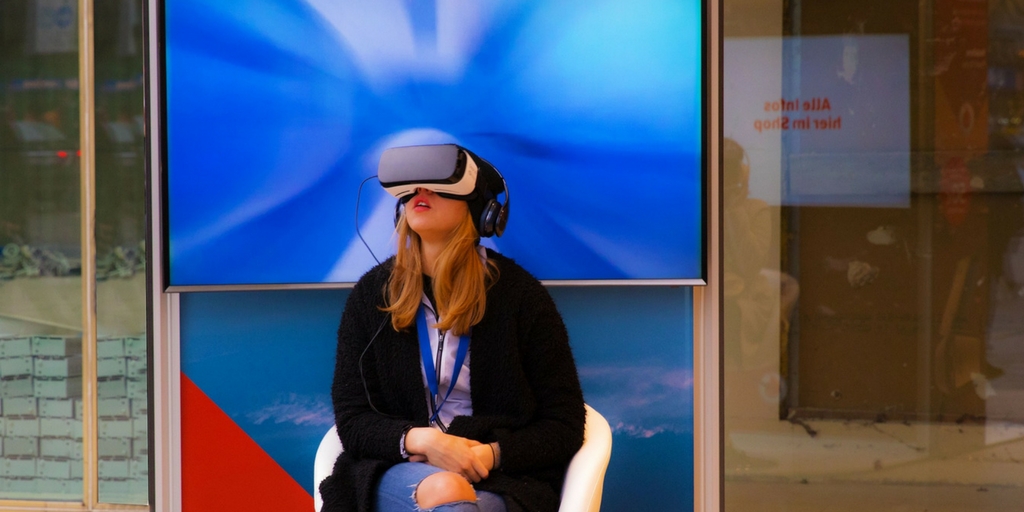 2016 was the year of the digital supply chain — here's a look at how things changed.
This guest post comes to us from Adam Robinson, director of marketing for Cerasis, a top freight logistics company and truckload freight broker.
2016 marched onward with a drive to improve the use of digital technology throughout the supply chain. In our first supply chain trends post, we surmised the previous year's trends would continue. However, this prediction proved to only touch on how important the digital supply chain would become.
Within four months, the digital transformation had already reached most supply chain organizations. Per GT Nexus, 75% of executives surveyed recognized the digital supply chain as an important factor for the next five years. Meanwhile, 70% have also started processes to implement digital supply chain technologies throughout their companies.
Unfortunately, many supply chain entities continue to hope for a better tomorrow. In other words, the digital supply chain transformation has only been rated as very satisfying for 5% of respondents. In addition, just less than half (48%) of respondents report continued use of traditional technologies exclusively, which include the following:
Fax machines
Manual order entry and review
Land-line phones, not voice over internet protocol (VoIP), which reduces overall costs and downtime
Email, although beneficial, is susceptible to internet connectivity issues, security breaches and other problems
Chaotic picking protocols
This infographic, created by GT Nexus, also shows other ways the digital supply chain evolved in 2016.

Essentially, the digital supply chain is essential to gaining and maintaining competitive advantage. Digital technologies, reports Richard Howells of Forbes, including Big Data, analytics, the Internet of Things, social media, and point-of-sale reporting, enable business to know more about consumer needs and wants than ever before. Consequently, they can more accurately respond to changes in product demand across large distances and within infinitesimally small time frames.
Supply chain execs retained fundamentals throughout change.
Innovation is the driving force behind change and improvement in the modern world. Supply chains must evolve to meet an increasing number of omnichannel sales, and technologies must be integrated within existing systems to reach maximum efficiency and productive value.
As explained by Grant Marshbank of VSC Solutions, "The rate of change is not going to slow down. Technology will only delivery […] if it's implemented with strategy and operations that adhere to best practices."
Marshbank's words highlighted the need to focus on fundamental concepts while responding to changes and improvements in the supply chain. For example, an optimized supply chain is good, but it opens more opportunities for errors. Simply putting all an organization's proverbial eggs into one basket may be risky if appropriate auditing and review measures are not undertaken to ensure continued compliance and accuracy in all orders.
Change is a necessity for businesses, including the supply chain, to grow and expand. Yet many destructive forces can severely undermine a company's progress. Bad weather, poor hiring practices or inefficient maintenance of consumers' financial data can decimate a company. However, the response to hindrances in 2016 continued to showcase the importance of fundamental concepts, asserts Ryder, which include the following:
Continually seeking the fastest, most cost-effective means of transporting products to consumers, including enhanced delivery optins.
Expansion of global footprint while adhering to local, state, federal and international requirements
Keeping companies accountable and focused on giving back to their domestic partners through reshoring or nearshoring
Working with more outside agencies, also highlighted by Samantha Carr of Business 2 Community, including crowd-sourced logistics, warehouse optimization and outsourcing, and greater use of cloud-computing
Augmented reality found its place among consumers.
Augmented reality sounded amazing and far-fetched early in 2016, but the year has shown it to be one of the most successful product in existence. There tends to be more acceptance of technologies in the workplace once consumers can identify how they work.
For example, new hires are likely to pick up tablet-based systems more easily since they have been using them recreationally for some time. Essentially, the virtual-reality (VR), which is the precursor to augmented reality, hype of the 2016 Christmas shopping season is making more people excited about this new way to "see the world."
While the VR hype may seem like it only emerged for Christmas, think about one of the hottest games of 2016, Pokémon Go! This app was built on augmented reality, combining the digital and physical worlds into one interactive environment. This technology, reports JOC.com, will be a key to practically eliminate extensive training courses and repair time requirements throughout the supply chain.
Ultimately, it translates into greater use of augmented reality in supply chains, which is growing by 100% annually, reports Barcoding Incorporated.
What's next?
Clearly, technology dominated the conversation for 2016, but there are also changes in how supply chains operate that require a more in-depth discussion as well. In the next post of this series, we discuss the impact of artificial intelligence, agile processes and procurement expansion on the supply chain of 2016.
Related posts:
8 Must-Follow Logistics & Supply Chain Blogs for 2017
Archive for the "Big Data" Category
---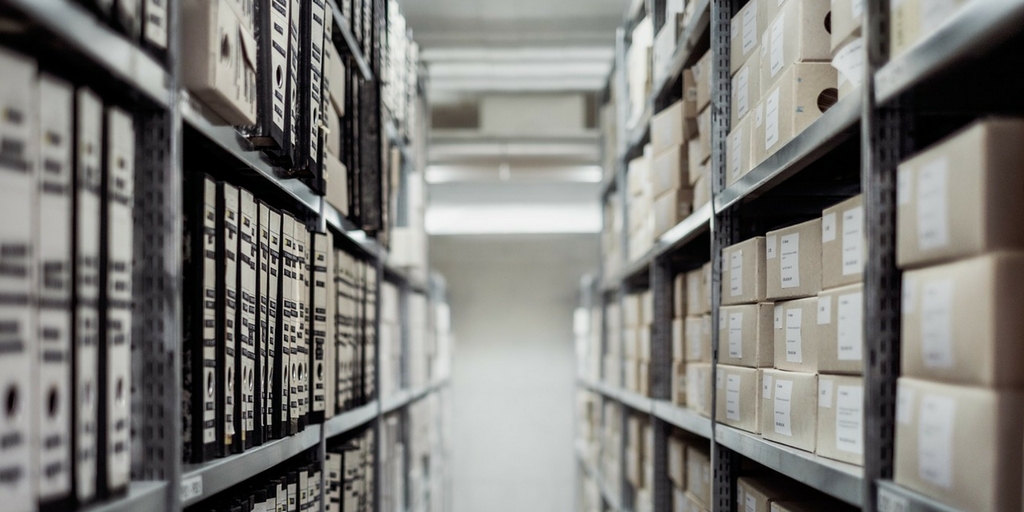 Supply chain leaders must be ready to implement big data in order to continuously improve.
This guest post comes to us from Adam Robinson, director of marketing for Cerasis, a top freight logistics company and truckload freight broker.
Supply chain leaders are enthralled with the idea of using big data, but they tend to fail to understand how to disseminate big data in their organization properly. True, they may know how to roll out big data in a single warehouse, or they may have heard their competitors used branded systems for implementing this new technology. However, the fundamental problem remains.
Supply chain leaders must be ready to implement big data and leverage it to improve their companies without any delay or inhibition. This may sound impossible and frightening, but they must only understand how big data always goes back to these two, simple principles of measurement: review and action.
Ask traditional questions, and let big data provide answers.
The most common complaint of newer companies using big data analytics capabilities tends to revolve around traditional questions of business strategy. Consider the following elements explains John Richardson of Inbound Logistics, that impact business strategy.
Increasing order efficiency.
Demand forecasts.
The quantity of each product.
Inventory location and management.
Raw material suppliers and logistics.
Transportation modes used in procurement and shipping.
Distribution of goods prior to purchase.
Demand fluctuations.
Each of these elements more traditionally handles by outsourcing analysis of processes to supply chain consultant. This is actually where the concept of third-party logistics providers involved. However, rapid growth and diversification of products are making shippers, manufacturers, and suppliers rethink their business strategy. In other words, consumers can get practically anything they want at a moment's notice, and more consumers are expressing a willingness to wait for a product a few days if free shipping is a possibility. So, this need to adapt operations reflects the common concerns of traditional customers and supply chain entities. However, there is a distinction.
Previously, these entities only needed to focus on their local demographic for ensuring continued stability. But the rise of the internet has given consumers and everyone else the ability to access any product from any seller and any place on the globe. This is a traditional business strategy, and it is essential that the modern supply chain is willing to use big data all operations to create a more positive result than consumers, stakeholders or government organization ever needed before.
Performance measurement and management.
As explained in a previous blog post, continuous improvement in an organization can be achieved through the use of performance measurement tools via big data. Mostly, this reflects the skills and actual working capacity of employees. Since employees represent one of the largest expenses an organization may face.
Having the best staff members available can mean the difference between success or failure in a company. Furthermore, big data can help employees understand what they do and do not need to do in order to improve their performance scores. This will also help to prevent oversight from managers and keep all employees on track to complete their responsibilities as assigned.
Performance measurement does not have to be limited to the performance of employees either. It can be expanded to identify poorly performing machines, or it can be used to isolate inefficiencies in collaboration with suppliers or vendors. Ultimately, performance measurement is a metaphor for tracking any metric in the course of the supply chain, but it's key to being effective is found in transferring the insights gleaned from big data into actionable results.
For example the operational efficiency of a given loading is directly related to how quickly pickers are able to fulfill orders and move them onto the dock. Obviously trucks can only be loaded so fast; what is the number of pickers appropriate for the current workload, or which route through the factory is adding an extra 20 minutes to each worker's duties?
These questions illustrate that the most insignificant details can be driving forces of inefficiency in the supply chain. But they represent opportunities for continuous improvement. Changes in the design or layout of the warehouse or alterations to the truck schedule may require changing the duties of a certain worker at a moment's notice. Essentially, the worker must be able to access continuous data measurements on all factors affecting his or her responsibilities.
Supply chain leaders need to focus on continuous improvement.
Continuous improvement is a complex notion. It is based on hundreds, if not hundreds of thousands, of individual metrics from various collection points and analyzed in real time. All of this reflects a very large volume of data. It can be digested and broken down into usable bits, much like the biological processes of the stomach making it essential to surviving the coming season.
This comparison is much more than a metaphor;  it is the real issue being faced by supply chain entities and their leaders. Supply chain leaders must use big data to gather insight and create quantifiable measures of performance and functionality across their enterprises on a recurring, frequent and immediate basis.
Related posts:
Archive for the "Big Data" Category
---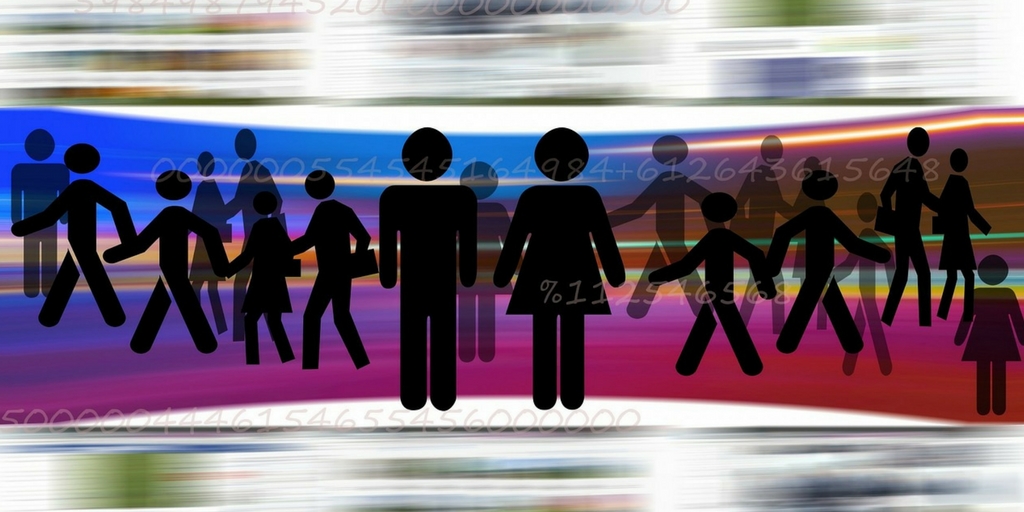 Big-data insights can help you segment your email database to better target prospects based on where they are in the buyers' journey.
Most companies these days are swimming in a sea of big data, the great swaths of information they've amassed from sales records, social media connections, website leads and contacts, and online analytics.
At first glance it's a tangle of information that is hard to organize and even harder to learn anything from. That's a stumbling block that forward-looking businesses need to overcome. Big data can help breathe new life into one of the most reliable yet shopworn tools of the trade: email campaigns.
Embrace Big Data
A study by the executive head-hunting firm Spencer Stuart surveyed 171 companies regarding big-data usage. Just a little over half of the companies used their big data to help guide email, SEO, and SMS marketing campaigns. That's a fairly low rate, given the potential leg-up that big data can provide.
Consider what Walmart is doing. The company has big-data information on about 60% of all Americans, with which it micro-targets customers based on their individual interests and habits. It's a powerful strategy that is spreading quickly to businesses of all sizes.
How can you use big data to freshen up your email campaigns?
Be a Collector, Not a Hoarder
Chances are, you are obtaining a lot of data, especially if you have an active content marketing plan in place. Not all of the data you get is equally important. Your focus should be on data that can lead to an actionable and quick response — for example, are you gathering information on your customers' buying habits? Do you know who they are, where they are, what their interests are, what their email address is, and how your business connects with them?
Collect that relevant data and study it. Much of it will come from the buyer's journey — the breadcrumbs that potential buyers leave for you in your big data. These pieces of information are keys to your personalized email responses.
Respond In Kind
Most experts agree that a quick and targeted email response is a good strategy for encouraging a new customer to make a purchase. The email needs to respond directly to the buyer's interests — using information you've (hopefully) logged with your big data.
From this point on, it's crucial to make sure that every email that is sent to that buyer is built around a backbone of big data.  Nurture your customers with personalized emails that offer content and deals that line up with their specific interests.
Don't Mess with the Masses 
Mass emails — the generic sales pitch email — used to be the cost-effective and simple way of reaching and converting customers. Now, it's more than likely they'll get sent to the trash, or worse, the spam filter. The mass email is your one-way ticket to spam purgatory.
"Traditional methods of mass marketing doesn't resonate anymore and they're being ignored by the audience," said Volker Hildebrand, Global Vice President of Strategy at SAP Hybris, in a recent interview with Forbes. "Data is the fuel for customer engagement, and being able to pull together all the relevant information about in real-time."
You can do better than the mass email approach. If you've collected relevant data and you've studied your buyers' journeys, you have the tools in place to build a smart email campaign. Tailor your campaign to personalize your approach to your customers, and more than likely they'll open that email.
Related posts: