Archive for Beth Platow
---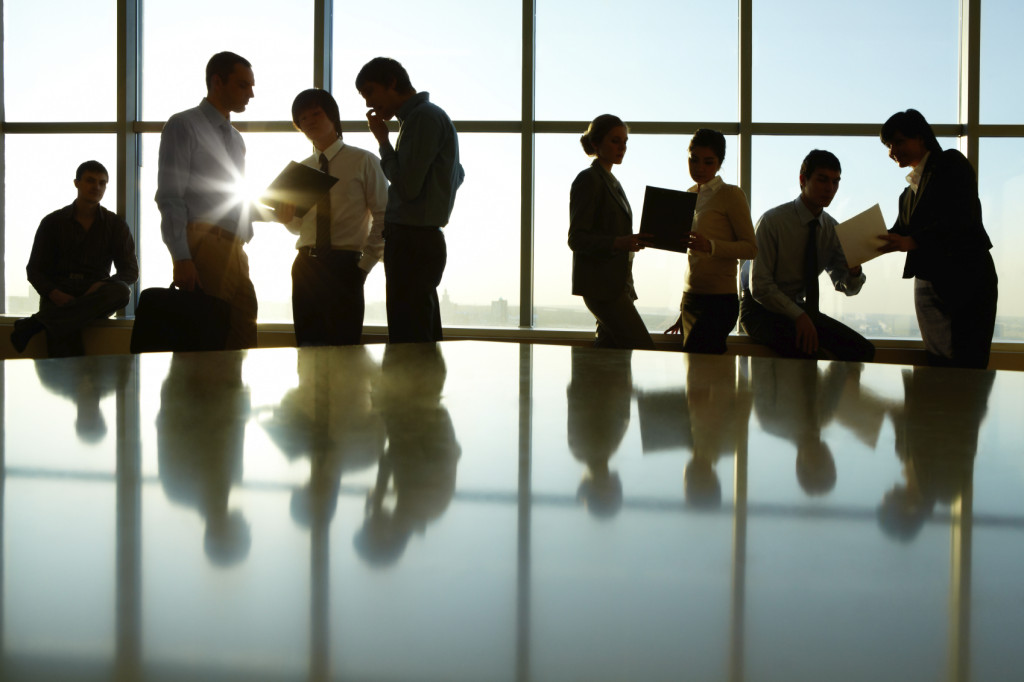 Interim management is an opportunity.
These days there may be no such thing as "business as usual." People no longer work for one company for decades and then retire with a pension. Most will work an average of 10 jobs before the age of 40, according to Bureau of Labor Statistics, and that number is predicted to increase over time. Given this fact, it makes sense that, even at the high levels, job consistency is not a given for any one person or any company.
Interim management is an opportunity for companies to handle transition in an optimal way. There are numerous benefits that are cost-effective and efficient.
Organizational continuity
A company can hire someone to come in and specify exactly how they would like to progress in the interim. Demanding status quo, in many ways, may be what the company needs until assessments and next steps are made. The interim manager's experience can help stabilize public image and alleviate some employee fears.
Choose for specific needs
If continuity isn't the desired route, the benefit of interim management is that a company can seek specific needs in interim management that fill the holes and address the challenges of outgoing management. If a change is needed, that is possible, too.
Independent thought & experience
Interim management companies work to benefit you and you alone. Of course they gain in some ways, but they are independent from allegiance to other companies and are hired to keep your best interests in mind. It benefits them, in the long run, to serve your specific needs. You can be assured that they aren't in for a long-term position.
Flexible assignments
A company can hire interim management for however long is necessary. The flexibility of the engagement works well for everyone. Interim management are prepared to work themselves out of the job, genuinely equipped to find the best people for the support role positions and/or an executive replacement. An interim professional can also help navigate unique challenges, act as a board advisor, or offer expertise on special projects and initiatives. They provide effective and efficient talent for the necessary amount of time.
Time to search for candidate
Time, if nothing else, is to be gained here. If an executive becomes ill or leaves unexpectedly, interim management can come in swiftly and deftly take over, allowing for time and space to search for the best replacement candidate.
In a Forbes article about interim executive models in modern management, the author writes, "[G]iven all these benefits, I think companies should be a bit more creative about the way they move people into and out of executive roles." Interim management is smart. It's the way of the future in a fast-paced job market.
Fronetics offers management and leadership solutions to organizations within the supply chain and logistics industries during times of transition. Our Fronetics Interim Retained Management Service (FIRMS) is designed to provide specific executive, management, sales or operational expertise when and where you need it, for exactly as long as you need it. By using FIRMS for your interim management needs, you will be able to fill organizational knowledge gaps, minimize disruption, and create positive change for your organization during times of transition.
Related
Archive for Beth Platow
---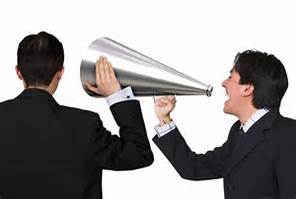 Identifying content spokespeople outside of executive management can improve the product and alleviate C-suite stress.
Often people think they're the only ones who can do their job or, at the very least, that they're the ones who have been doing it and know it best. And some C-suite executives forget the people working around them — when, in fact, those are the very employees who could help them do their jobs better.
Joe Fuld, president of political and advocacy advertising agency The Campaign Workshop in Washington, D.C., has wise words on the subject: "As a business owner, I like to think that the business has a lot to do with me, but I have realized it has just as much to do with the people who work with me."
Months ago I asked an account manager to be on a call with me to discuss an editorial calendar with a client. She was new to the account, so I thought it would be beneficial for her to listen in. A half-hour into the call, I saw her notepad with at least 20 new ideas for articles, white papers, and blog posts. By the end of the meeting, the list had grown to 40, and they weren't just simple ideas — they were complex, thoughtful, and fresh. This wasn't her role, but she dove in and helped to create the strongest editorial calendar to date. The client was pleased; I was thrilled.
The same experience can be true for a management team  Strategically identified content spokespeople assisting senior management could help alleviate some of the stress C-suite executives face — and add new ideas to the pot.
Senior management are often extremely busy and may not be hearing the breadth of information and news that some of the lower-level professionals are exposed to. It's true that too many cooks in the kitchen can spoil the meal, but, if chosen strategically, employees acting as content spokespeople could make your life easier and make the product better. Their investment and loyalty could also grow immensely.
John Hall, CEO of Influence & Co, writes about the subject in the Harvard Business Review. Here are his two suggestions on how to find the right people to fill the role of content spokespeople.
Identify content spokespeople
Identify employees who are comfortable teaching and demonstrate natural leadership qualities. The account manager mentioned earlier is the perfect example: engaging, patient, knowledgeable, curious, professional, trustworthy, and tactful. Her efforts always appear to be helpful, instead of boastful or misplaced.
Assess knowledge base
Hall suggests gathering and documenting information from content spokespeople. He does this by a Q&A process and brain dump exercises. He suggests keeping this information in a central location — a knowledge bank — for future use. From the knowledge bank content can be gathered and synthesized into an article or blog.
Hall says that the risk is minimal, since the C-suite can always have final editing power, so even if a content spokesperson says something off-color, the information won't get out to the customers.
The involvement and collaboration in this process is incredibly valuable for everyone involved. Hall claims, "By embracing the unique experiences of your employees outside the C-suite and showcasing their diversity through thought leadership content, you're strengthening your brand's authentic, human connection to your audience."
Related posts:
Archive for Beth Platow
---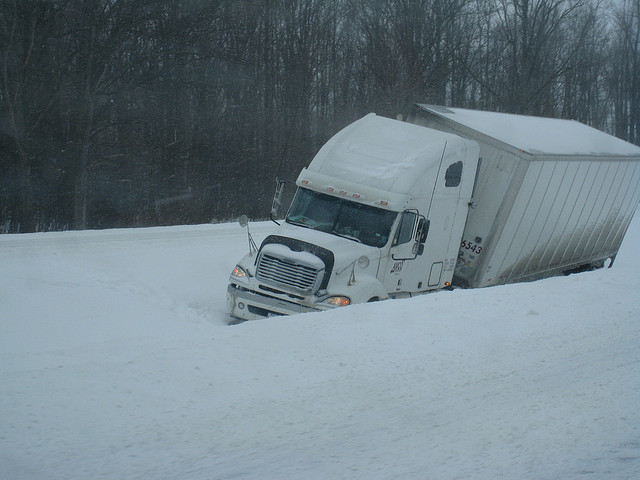 When it comes to leading during difficult times in the supply chain, planning is critical.  So is flexibility.
Winter storm Jonas is estimated to have cost $1 billion USD, although some believe the cost could go as high as $3 billion USD, as it paralyzed a large swath of the mid-Atlantic and Northeast. Some 30 inches of snow touched down on several East Coast cities, which cancelled over 12,000 flights and kept people out of work for days.
When difficult times strike, having a plan is critical. For example, with electricity still working, business doesn't need to come to a close for days on end. Researchers who did a study at Chinese company C-trip encourage people to work from home during storms: "We encourage companies to do a trial the next time an opportunity presents itself — like bad weather, traffic congestion from major construction, or a disruptive event (such as a city hosting the Olympics or the World Cup) — to experiment for a week or two. We think working from home can be a positive experience, both for the company and its employees, as our research with C-trip showed. More firms ought to try it."
The supply chain can be disrupted in many ways: natural disaster, terrorism, fluctuation in materials. When the problem hits, it's good to have a plan, but one can't always be prepared for every scenario. According to the president of global public affairs for UPS, Laura Lane, who had her share of difficult times when she was a young foreign officer in Rwanda during the genocide in 1994, "You have to make decisions that will result in the greatest good — and from that perspective, every decision becomes crystal clear."
Lane shared her thoughts about how to handle difficult situations in the supply chain with The Wall Street Journal recently.
Look for leaders everywhere
Lane believes that it's not only C-suite managers who can handle disaster. Being open to ideas and letting specialists rise from the ranks could be a game-changer in critical situations. "Don't judge people based on their years of experience. Greatness can emerge from anyone on your team — people with decades of experience, or those just starting out."
Don't let fear stop you
When you are ultimately responsible for a huge decision involving lots of people and money, fear can infiltrate the mind and body quickly. Remember that you're in the position you hold for a reason. Don't let self-doubt or uncertainty about how things will play out delay your decision making. See boundaries and obstacles are new opportunities to find alternatives. Lane says, "Challenge how things are done, and rewrite the rules, if needed," she says.
Think of the larger vision
Remember what the goals of the company are, and that people have been put in specific roles for reasons. Remember that your situation most likely involves teamwork, and that you can rely on the support, ideas, and voices of others, especially when the vision of the company becomes foggy in the stress of the moment. "Delivering on your promises and grounding your actions in your values is what is needed to be a great leader. You have to believe in the greater good of what you're doing and then bring others along with you in realizing the bigger vision."
You may also like:
Archive for Beth Platow
---
Should employers be monitoring or censoring employees' social media?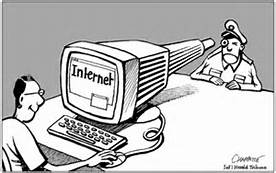 Censorship is always a hot-button issue, and, when combined with social media, things can heat up even more. The topic is debated in law school classrooms, at dinner parties, and in courtrooms. What should be shared and written on social media? Should companies censor what their employees post?
The waters still seem murky. Many companies don't have policies around social media, but, with over 70% of online adults using Facebook, and the Internet-crazed Millennial generation now outnumbering Baby Boomers, they should look into putting some guidelines and policies into place.
Who's Digging?
Many companies, up to 60%, now research candidates according to Career Builder. Up to 48% of companies who have researched candidates have found reasons not to hire them. According to the site, reasons range from provocative photos, references to drug or alcohol use, badmouthing a former employer or colleague, poor communication skills, and discriminatory comments.
A New Generation
Although the retiring workforce does use the Internet (46% of those 65+, and 65% of those between ages 50-64), their numbers cannot compare to users in the younger, upcoming workforce (90% of those between 18-29).
The Millennial generation was born and raised in the digital age. Many of them have never heard of the Dewey Decimal System or know a life before cell phones. Their digital devices, and the Internet, have been their best way to research and connect. They are accustomed to throwing political views, photos, and personal experiences — good or bad — out into the cyber world. Many have already had the experience of poster's regret, which might have taught them a lesson, but may also have blunted the idea of permanent mistakes. If one can delete a post and apologize, why not post away and worry later?
To Monitor or Not Monitor, That is the Question
Thinking carefully about what your expectations are of employees, and addressing those expectations in writing, is an important step to consider.
We assume that most employees know they shouldn't post anything that damages the reputation of the company, its products, and employees, but it may be best not to assume. A case study in a recent Harvard Business Review provides a perfect example of what can happen if policies aren't put into place.
In his Time piece, "Why Monitoring Employees' Social Media is a Bad Idea," author S. Kumar argues that while monitoring candidates might make sense, monitoring current employees breeds a suffocating and intrusive atmosphere:
"By allowing workers to live their personal lives without intrusion, smart businesses can make a powerful statement; namely, that they accept them for who they are, treasure their professional contributions to the company, and want them to be happy and fulfilled outside as well as inside the office. This, in turn, would inspire loyalty and boost productivity in the workforce, and make those companies more profitable."
However you feel about the topic of monitoring, and even censoring, it's important to be clear with employees about expectations. A general statement about employee behavior and representation of the company might be enough to instill deeper forethought when employees post, comment, and like.
Do you monitor your employees' social media accounts? Do you have a policy in place that covers personal social media activity?
Archive for Beth Platow
---
Employees are much more than people you employ — they can be your best brand ambassadors.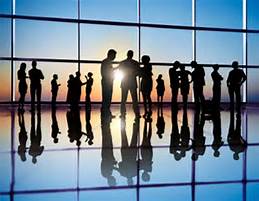 A friend shared a story recently. He was chatting with a woman at a party years ago. While they were exchanging pleasantries and engaging in small talk, he asked where she worked. She told him that she worked for a certain bank, which happened to be his bank. He felt valued by the company and loyal to it, as it was where he opened his very first bank account when he was just starting college. When he cheerily told her that he was a customer, she promptly and dryly responded, "Oh, have we ripped you off yet?"
Soon after he changed banks.
Some companies are overlooking their greatest marketing tool: their employees. That woman made a big impression on my friend and actually effected change. Though not the ideal outcome and desired action that the bank would have wanted, it illustrates an interesting point. According to the 2013 Edelman Trust Barometer, "employees rank higher in public trust than a firm's PR department, CEO, or founder. 41% of us believe that employees are the most credible source of information regarding their business."
Employee influence is huge. They can be, in fact, your most influential brand ambassadors.
The hope is, of course, that employees share the positive aspects of the business and become vocal champions, providing current and potential customers an interesting perspective that can't be found in traditional ads and other marketing tools. Employees as assets, not people who punch in, work, and punch out. They can represent and reflect the best aspects of a company.
How can companies introduce and integrate this concept of brand ambassadors into their practices?
Communication
To grow a culture of brand ambassadors, it's critical to communicate your vision, repeatedly, to your employees, your consumers, and the general public. It's no longer a question of whether employees will share their experiences about working at your company, but rather whether they're saying the things you'd prefer them to say.
By companies posting positive stories on Facebook and Twitter, employees can then share those inspiring posts in their own circles. One "I love working here!" post can deeply influence potential consumers. It may be the best marketing power out there.
When a company has a mishap, it's easy fodder for conversation, but it won't be the focus of loyal employees, who can redirect the attention to something more positive.
Choose a leader
Choose an employee who can act as a community organizer amongst peers. The leader should be: well-liked, diplomatic, encouraging, responsible, collaborative, and reliable. This is not someone who is demanding and barks orders, but someone who understands the nuances (think: your go-to star who possesses tact and grace).
The leader has many roles, least of which is a guide and role model. She can coach others on best practices and responsible strategies, suggest and review social media content, brainstorm new storylines to promote the company's message. Sometimes, a simple reminder to update LinkedIn or suggestion to write an article about a positive aspect of the business can get the ball rolling and create regular posting habits.
Remember that the people who work for you are much more than hired help, much more than people you employ. They're talent. Allow them the opportunity to stretch and use their talent to showcase your brand in new ways. Brand ambassador is not a bad title!