Posts Tagged "SEO"
---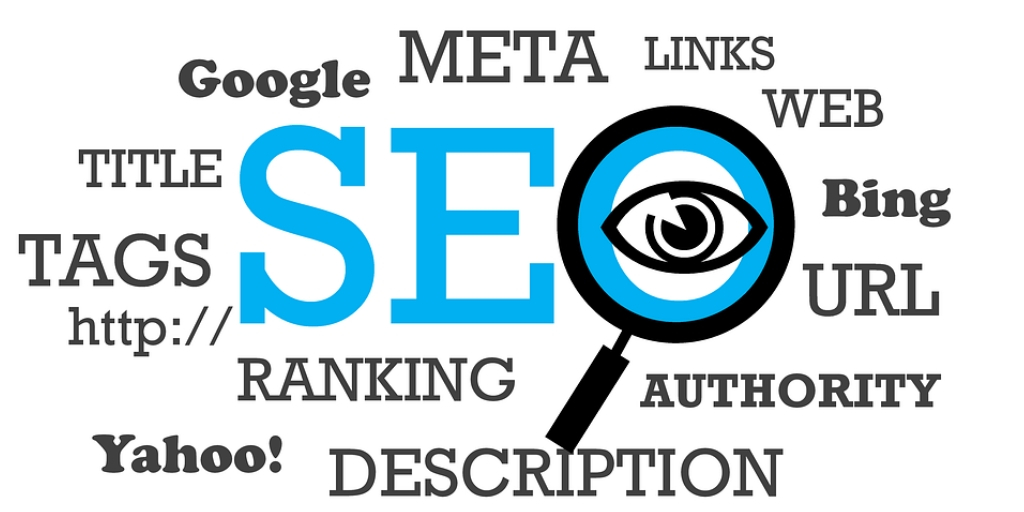 Search engines are constantly changing, but these 5 tips will ensure that supply chain marketers can boost SEO in 2019. 
---
Highlights
People are changing how they search, and search engines are adapting accordingly.
Simple changes to the structure of your site can have a big impact on your search engine rankings.
Sites rich in quality content, like blogs and video, are poised to rank high for relevant search queries.
---
If there's one constant when it comes to writing to boost Search Engine Optimization (SEO), it's change. As users change the way they search online, search engines are continually adapting their algorithms to meet their needs. While it's easy to get overwhelmed, it's important for supply chain marketers to stay up-to-date and adapt their content strategy to boost SEO.
The year is just getting into full swing, and it's a great time for savvy marketers to look ahead and make strategic decisions for SEO in 2019. These five tips will help you get ahead of the curve.
5 ways to boost SEO in 2019
1)      Cluster content
Gone are the days of keyword rankings. Rather than prioritizing keyword focus, search engines have shifted to rewarding sites that produce strong content and arrange it in focused, niche topics.
Cluster content, a method of on-site SEO, might sound daunting. But it doesn't require reinventing the wheel, just changing the structure of your site. For a detailed look at topic clusters and pillar content, check out part three of our four part series on writing for SEO.
We'll give you the short version here: Select several core topics that most closely align with your brand, and reflect the knowledge you have to share. Evaluate your existing content, and categorize it based on which core topic or topics it falls under. Going forward, keep these core topics top of mind when planning and creating content. Next, arrange your site to reflect core topics with content clustered and linked from pillar pages.
2)      Use header tags
As they become more and more sophisticated, search engines increasingly mirror human preferences. It doesn't take an expert to tell you that text is more accessible to the eye when broken up by relevant subheadings — and search engines are no different. Headings make your text easier to skim and allow search engines to pick out content relevant to search queries.
Subheadings make your site more visually appealing, orienting readers and providing structure within your content. Remember that you're creating headings for the dual purpose of guiding readers and optimizing for search engines. For this reason, stick to headings that are short and informative, reflecting the content below them, rather than teasing your readers with click-baity phrases.
Stick to headings that are short and informative, reflecting the content below them, rather than teasing your readers with click-baity phrases.
Click To Tweet
3)      Blog
This one is evergreen. We've been writing for years about how blogging is crucial for supply chain companies, for all kinds of reasons — not the least of which is SEO. If increased lead generation and site engagement isn't reason enough, you should know that blogging is one of the best ways to boost SEO.
A blog is your space for high-quality content that's fresh, well-researched, and relevant. If you're choosing your topics based on the needs and preferences of your target audience, chances are, you're creating content that is perfectly aligned to search engine queries.
4)      Make sure your page speed is high
Page speed is crucial for boosting SEO. If your page is loading slowly, Google logs it, and your ranking suffers. Not only that, visitors who do click on your site will be frustrated and turn away.
In fact, research shows that 40% of visitors will abandon sites where the page takes longer than three seconds to load.
One of the best ways to improve page speed is to switch to HTTP/2. If you haven't already, switching your site from HTTP/1.1 (which has been the norm since 1999) is crucial. HTTP/2 was first published in 2015, with the goal establishing a faster, more secure internet. Search Engine Journal has published this great guide to HTTP/2, where you can learn more about the benefits, and how to switch.
5)      Video
We've been talking about the benefits of video for a while now. Having video on your landing page will robustly improve your SEO. Video increases conversion rates, improves bounce rates, and boosts overall time on sites.
Search engines use bounce rate to rank pages — a low bounce rate and high user retention rate are indicators of strong content and high relevance to your target audience. Consequently, Google is strongly emphasizing these metrics in its ranking algorithm. Video keeps users on your site better than just about anything else and is therefore one of the most effective ways to boost SEO.
Related posts:
Posts Tagged "SEO"
---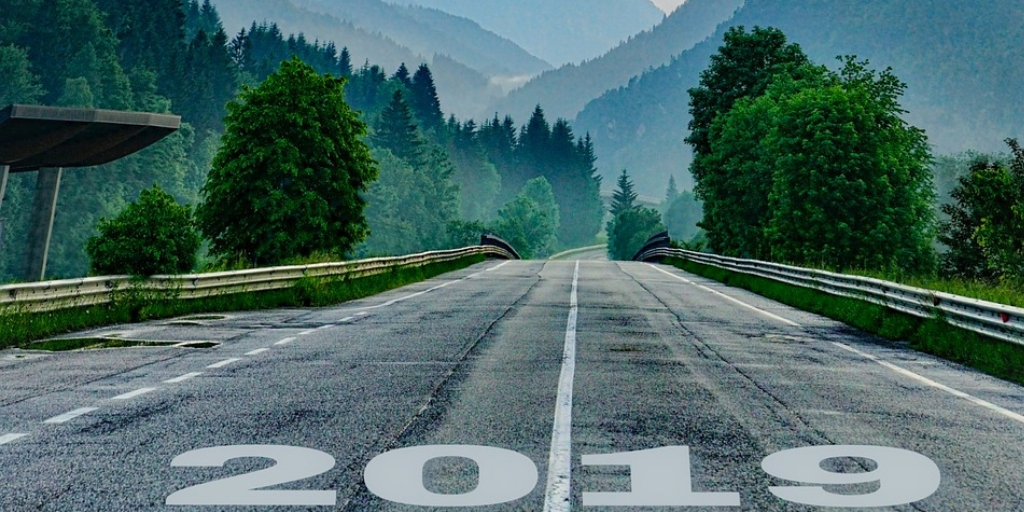 Supply chain and logistics companies: here are your key takeaways on digital marketing trends from the Content Marketing Institute's 2019 survey.
---
Highlights:
For 2019, resolve to put your audience first.
Building audience trust is crucial.
Make sure your content is performing well by keeping pace with changes to search engines.
---
The Content Marketing Institute has published its ninth annual survey, giving insight into the most significant digital marketing trends and priorities for 2019. We'll get into some key takeaways in detail, but perhaps the most striking finding was one that we've been talking about for years.
Of the top performing B2B marketers surveyed, the vast majority (90%) reported that they "prioritize the audience's informational needs over their sales/promotional message." That's a powerful statistic. And when you consider that of the least successful B2B marketers, only 56% doing the same, it's hard not to agree that the success gap is accounted for by this prioritization.
Digital marketing trends in 2019: making the audience a priority
Looking at the key trends from 2018, which will set the pace for 2019, some overall themes emerge. Foremost among them is the need to put audiences first. When 96% of the most successful B2B marketers report that their organizations have "built credibility and trust with their audience," it indicates that those organizations have been highly effective at listening to their audiences and delivering value with their content.
Savvy marketers going forward will devote time and resources to researching the needs of their audience. Currently, only 23% of marketers are using email to encourage audience participation, build community, and bring new perspectives to their efforts. Not only that, but only 42% report seeking conversations with customers as a form of audience research.
Successful marketers in 2019 will lead the charge, putting email and other forms of digital marketing to use not only to publish their own content, but to form a deeper understanding of the needs and perspectives of their audience.
3 key digital marketing trends for 2019
1) Email campaigns and educational content win the day.
The majority (58%) of CMI's survey respondents report that they have successfully used content marketing to nurture subscribers, audience, or leads within the past year. Their most successful methods were email (87%) and educational content (77%).
When it comes to building trust among your audience, and nurturing relationships with prospects, educational content can be your best friend.
Click To Tweet
We've written before about the overwhelming preference among B2B buyers for educational content like case studies. When it comes to building trust among your audience, and nurturing relationships with prospects, educational content can be your best friend. Similarly, email marketing, when used strategically, is an ideal way to usher prospects down the sales funnel with your content. For more insights, take a look through our top 7 email marketing posts from 2018.
2) Video continues to gain popularity.
We talk a lot about the value of video marketing for the supply chain. Once again this year, video has continued to increase its popularity. More than 50% of survey respondents increased their use of video marketing. Interestingly, a majority also bumped up their use of text-based digital marketing, as well as images (such as infographics, photos, and charts).
Video is on the rise all over the internet, and it gets easier all the time to create focused, engaging, and creative video content to market your business. That being said, successful B2B companies in the supply chain are increasingly outsourcing tasks like videography in order to ensure optimal video strategy, creation, production, and distribution across social media and content platforms.
3) SEO and search algorithms are a concern.
CMI's survey asked about content marketing issues that organizations are concerned about and found that 61% are worried about changes to SEO/search algorithms. A significant minority (45%) are also concerned about changes to social media algorithms.
It's true that just as people are changing how they search, search engines themselves are shifting their algorithms, becoming more sophisticated, and making the simple keyword model rapidly outmoded. Keeping up with the change can be overwhelming, but resources exist to help you. Our four-part series on writing for SEO can help you adjust your strategies and provides guidance on topic clusters and pillar content, as well as how to evaluate the success of your content.
What other digital marketing trends are you looking out for in 2019?
Related posts:
Posts Tagged "SEO"
---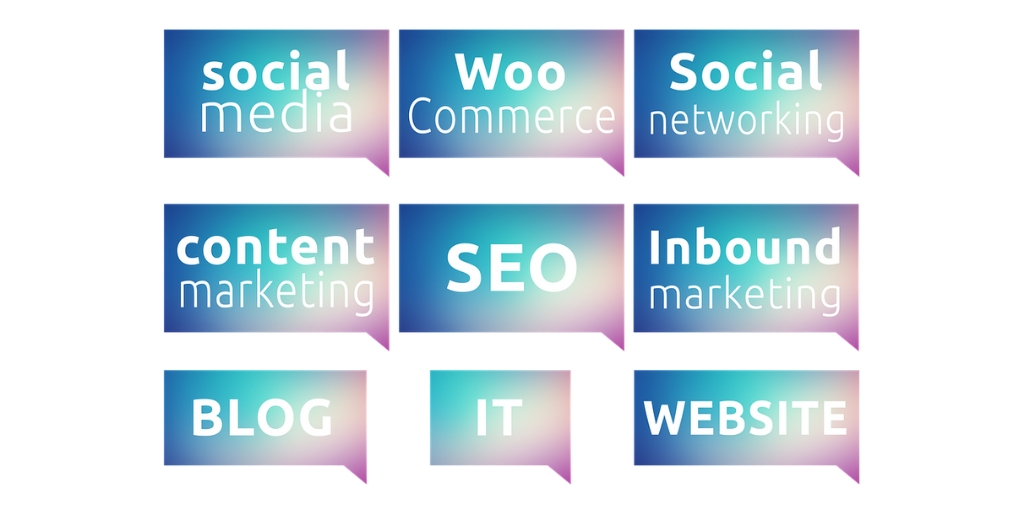 Our most-viewed content marketing posts indicate that marketers are seeking solutions to improve their content marketing programs.
Supply chain and logistics marketers have seen the benefits (and successes) of content marketing. It is the most cost-effective method to earn leads and sales. Why? Because content marketing focuses on the way B2B byers are making purchases, finding and evaluating content through online searches.
Content marketing focuses on the way B2B byers are making purchases, finding and evaluating content through online searches.
Click To Tweet
There is a trend with our most-viewed content marketing posts this year: innovative ways to improve content marketing strategies. From increasing brand awareness to improving SEO, marketers are looking to get their content in front of the right audiences.
Here's a look at our top content marketing posts from this past year, all focused on industry trends and ways to improve your content marketing strategy.
Top 10 content marketing posts in 2018
1. B2B Marketing Trend 2018: Influencer Marketing
You've probably heard the buzzword by now: Influencer marketing seems to be on the tip of every marketer's tongue these days. But the reality is that B2B marketers have been slow to adopt this new marketing trend. Influence 2.0 – The Future of Influencer Marketing Research Report 2017 showed that only 11% of B2B marketers have an ongoing influencer program. Read full post
2. Writing for SEO: Topic Clusters and Pillar Content (NOT Keywords)
I've been hinting — more like, emphasizing — in our recent Writing for SEO series that trying to rank for certain keywords in each blog post you publish is a practice on the way out. You may have been wondering what you're supposed to do instead. This post on topic clusters and pillar content is your answer. Read full post
3. 10 Ways to Grow Brand Awareness Quickly
If you took Psychology 101 in school (or even if you didn't), you know that people are more likely to buy from brand names they're familiar with than those they don't know. This goes for purchasing things like medicine, and for procuring components or parts as part of the supply chain. That's why so many of our clients come to us looking to build brand awareness as one of their main goals. They want to customers to know about them — and sooner rather than later. Read full post
4. Should Your Business Be Using Linkless Backlinks to Increase SEO?
Linkless backlinks are mentions of your business or brand without a hyperlink to your webpage. In a keynote speech in September 2017, Gary Illyes, a webmaster trend analyst for Google, said:
"Basically, if you publish high-quality content that is highly cited on the internet — and I'm not talking about just links, but also mentions on social networks and people talking about your branding — then you are doing great." Here's how to make linkless backlinks work for you. Read full post
5. Writing for SEO: People Are Changing How They Search
Last week, we kicked off our Writing for SEO series by taking a look at how search engines are changing. As we delve further into updated strategies for effective SEO writing for supply chain marketers, this post explores the ways in which people are changing their search behaviors, and what that means for your content. Read full post
6. 3 Questions to Ensure your Content Marketing Strategy Is Sales-Focused
I recently read an article on the Harvard Business Review that discussed pairing your sales goals with your marketing goals. This strikes at the heart of what we do at Fronetics: build a client's content marketing strategy that will help advance their short- and long-term business goals. It sounds simple, but you have no idea how many organizations' marketing goals are misaligned with what the larger organization is trying to accomplish. Read full post
7. Infographic: 8 Ways to Grow Brand Awareness Fast
Have you ever noticed how some brands seem to have crept into popularity overnight? You've never heard of them, and then, all of sudden, they're everywhere. Their brand awareness has sky rocketed, and they're achieving every company's ultimate goal:  Customers know about them. So what's their secret? Read full post
8. The More Often You Publish Blog Content, the More Leads You'll Get
Here are Fronetics, most of our clients are sales-driven. If a client's business goals include earning leads, we are sure to align the client's content strategy with that objective. One of the most effective ways to increase the number of leads your website attracts is to increase the frequency with which you publish content. Read full post
9. How to Identify Topic Clusters for Your Business
One of the best ways to strategically structure your content is with the topic cluster model, in which broad cornerstone content is contained on pillar pages, and related subtopics are contained in cluster content. Each grouping of subtopics and corresponding pillar page is called a topic cluster. This structure is intended to build authority and influence for your business in the eyes of search engines and visitors. Effectively using a topic cluster structure is the best way to drive relevant traffic to your website. Read full post
10. Video: Why Does Content Marketing Take So Dang Long to Show Results?
You are committed to your content marketing program. You've created blog posts, uploaded videos, and collaborated with industry leaders. You may have started noticing an increase in web traffic, social reach, and other engagement metrics like time on page. You're on the right track! The problem is your lack of leads or sales. Your boss is pressuring you for results, and you're starting to question your efforts. Are you doing something wrong? Read full post
Related posts:
Posts Tagged "SEO"
---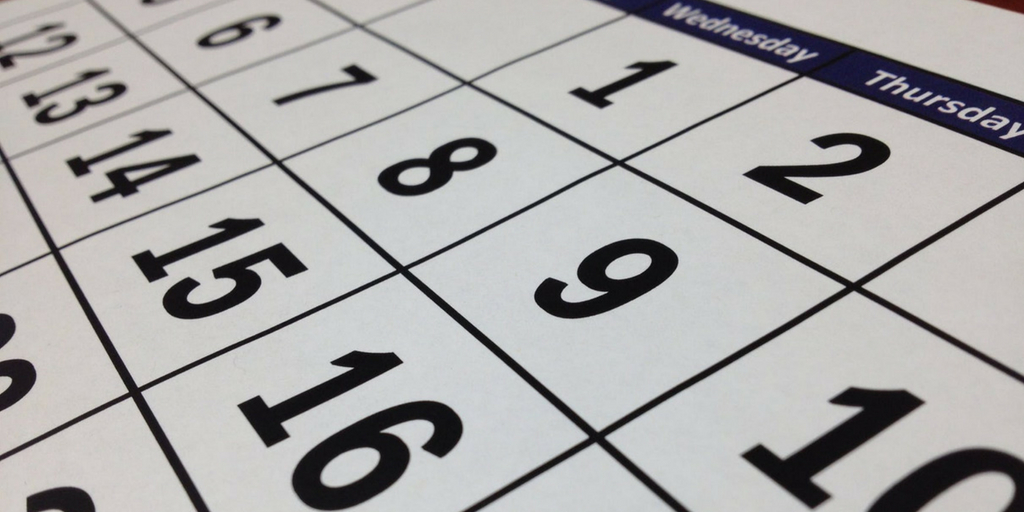 Here are our most-viewed supply chain and logistics blog posts from this year as of July 1, 2018.
Throughout the year, we regularly write blog posts to help our readers stay on top of the latest news and happenings in the supply chain and logistics industries, particularly in regards to content marketing. We hope these posts provide insight, tips, and insider information on how to stay head of your competitors with the consistent publication of quality content.
We've covered some great stuff this year, from new trends (like chatbots) to questions that clients ask  year after year (like how is the industry using social media?). Here's a look at our most popular posts so far this year.
Top supply chain and logistics blog posts from 2018 (so far)
1. 10 Must-Follow Supply Chain and Logistics Blogs in 2018
These 10 blogs are all rich with industry news and the latest trends to keep you in the know. They cover a wide range of topics, from research to strategy, and feature some of the top thought leaders in the field. Read more.
2. 5 Must-Read Books for Supply Chain Leaders
One of the best ways to sharpen your leadership skills is by learning from other leaders' experiences. Leadership books, especially those focused on the supply chain and logistics industries, give valuable insight into the trials and triumphs of your industry peers' encounters. Read more.
3. Top 3 Logistics and Supply Chain Blogs of 2018
You voted, and the results are in! LTX Solution is your number one favorite blog of the year, with "Ellen's Blog" of Women In Trucking and Apex Capital Blog coming in second and third. What remained consistent from previous years is the quality of the content and the consistency of posting by the three winners.  Read more.
4. 7 Supply Chain & Logistics Professionals to Follow on LinkedIn
LinkedIn, with almost 500 million users, is the #1 networking site for professionals. Following LinkedIn members gives you access to their profiles, as well as any original or third-party posts they publish on their newsfeeds. Here are 7 supply chain and logistics professionals to follow for top posts and articles in your industry. Read more.
5. B2B Marketing Trend 2018: Influencer Marketing
One of 2018's fastest growing marketing trends is influencer marketing. Companies will increase their influencer marketing budget to keep up with the competition. 86% of B2C marketers used influencer marketing in 2017, and 92% of marketers that tried it found it to be effective. B2B marketers, on the other hand, have been slower to adopt this new marketing trend. Read more.
6. 6 Reasons Your Supply Chain Employees Are Looking for New Jobs
With the rising demand for professionals in Supply Chain Management and Procurement, there's a lot of employment activity, especially in short-term contracts. This guest post from Argentus covers the subtler reasons that star performers in these functions get the desire to make a move. It's not out of a desire for more money as often as you might think. Read more.
7. Drawing Lessons from Tesla's Supply Chain Issues
A great article last month from CIPS' industry magazine Supply Management dove into some of Tesla's Supply Chain woes, discussing how the company, still considered a visionary in the industry, has gotten into some challenges, as well as some optimistic scenarios for how it can get out of it. Read more.
8. Top 10 Social Media Analytics Tools
Analyzing your social media performance is critical to a successful marketing effort, especially in light of recent changes to Facebook's News Feed. You need the tools to determine what's working and what isn't, as well as the best time to post your content for your target audience. Read more.
9. KFC Ran Out of Chicken in the UK: What Supply Chain Lessons Can We Learn?
More than half of the UK's Kentucky Fried Chicken stores recently closed because they ran out of chicken. A few weeks later, reports are that a number of stores are still closed, with front-line workers being encouraged to take holidays as the company sorts out its deliveries and tries to account for the failures. This guest post from Argentus provides a look at what caused the issues and what supply chain lessons can be learned. Read more.
10. Writing for SEO: Topic Clusters and Pillar Content (NOT Keywords)
I've been hinting — more like, emphasizing — in our recent Writing for SEO series that trying to rank for certain keywords in each blog post you publish is a practice on the way out. You may have been wondering what you're supposed to do instead. This post on topic clusters and pillar content is your answer. Read more.
What supply chain and logistics blog posts have you most enjoyed this year? Are there any topics you'd like us to cover? Please reach out to us and let us know!
Related posts:
Posts Tagged "SEO"
---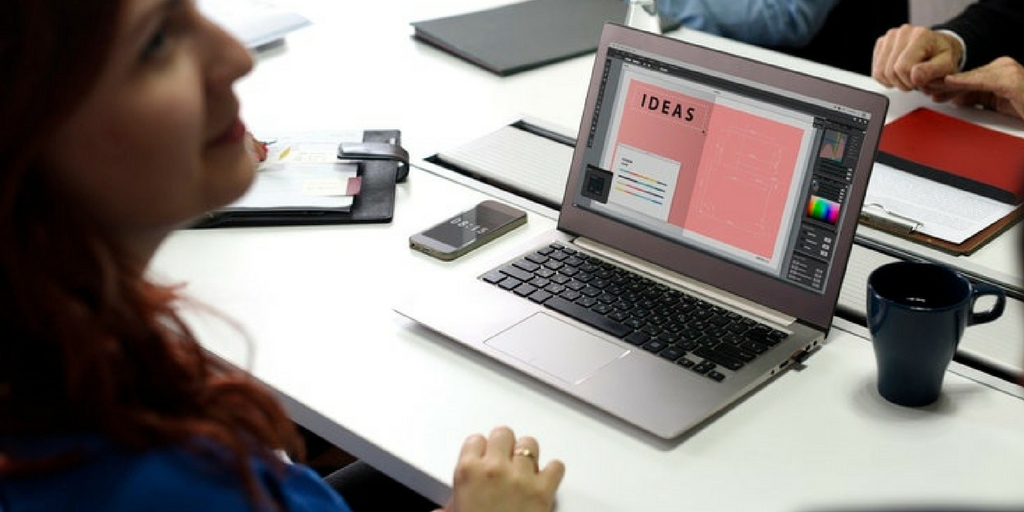 Use these 4 steps to determine the topic clusters that will be best for driving organic traffic to your business' website.
You've determined your pillar content and written your pillar pages. Now what? It's time to develop topics clusters.
Topic clusters show search engines that your website contains breadth and depth on a particular subject, which will help them decide to show your page over others in a user's search for that subject.
Determining what topic clusters to use can be overwhelming — as can figuring out how to optimize blog posts that contain cluster content. Let's take a step back and think a little about what a topic cluster is.
HubSpot Academy has a great succinct summary: "Topic clusters are comprised of a pillar page and subtopic content that you've compiled for each of your core topics."
So how do you go about developing topic clusters? We've put together a four-step guide to get you started.
4 steps to developing topic clusters
1) Choose your topic.
This is all about determining where you can or strive to be a thought leader. Pick topics that are fundamental to your business, places where you can be a resource for potential buyers and industry peers. Define these topics with a name that summarizes the content it will address.
Chances are, you'll have some supporting content already. Conducting a content audit will help you determine how much you have in place already.
2) Compile subtopics.
HubSpot recommends having "6-8 subtopics that address specific questions your customers may be exploring related to the core topic of your pillar page." Other sources recommend between 10-20 subtopics. It depends on how broad your main topic is. (But if you can come up with more than 20 subtopics, your topic is definitely too broad!)
Conduct a brainstorming session with your team to think about relevant content that your target buyers would seek out when researching products and solutions.
Simple Marketing Now blogger Christine B. Whittemore suggests starting with identifying the problems your buyer persona faces. "Map out 5-10 core problems that your core persona has. Use research… to truly understand your buyer persona problems, including the world used to describe them."
3) Develop pillar pages.
Now that you have a list of topics and subtopics, you need to develop your pillar pages. These pages will extensively — and broadly — cover each main topic, and they will include links to each subtopic.
Inbound Marketing Specialist Sarah Seward suggests using "relevant pictures, high-quality and interesting content, compelling headers, and any additional, related resources, such as a custom graphic visually demonstrating your expertise on a topic."
4) Create!
Now it's time to create your content (or brush up existing content you discovered in your audit). Be sure to link pages covering your subtopics to your pillar pages, using the correct anchor text. That means hyperlinking words that are relevant to the topic and subtopics.
Additionally, you can link subtopics together where appropriate. The more often you can create relevant links, the better.
Now repeat this process until you've created several topic clusters that best define your business. This SEO strategy will help ensure that prospective customers that are searching for products or services like yours will be more likely to visit your website and patronize your business.
Related posts: