Posts Tagged "content strategy"
---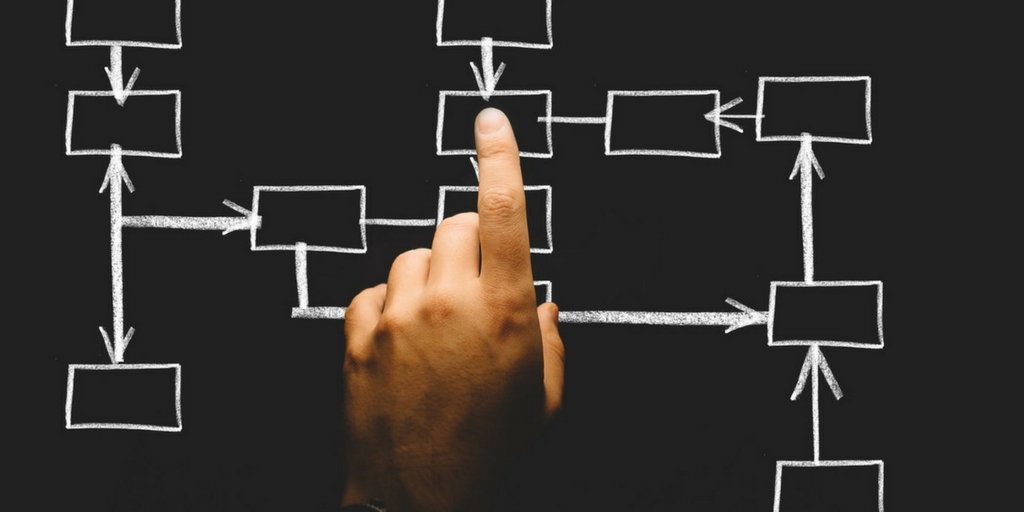 If you're hoping to generate more leads on your website, you're going to have to develop a holistic content strategy and create many strong calls-to-action.
You may have read part one of this mini-series about the importance of having a solid website if you're going to invest in content marketing. Essentially, there's no point in pouring a bunch of time, money, and resources into a robust content marketing program if the website that you're driving traffic to stinks.
Be thoughtful about the role your website plays in the lead-generation process. It's a really important piece of the puzzle that companies often overlook.
Click To Tweet
Consistently producing quality content and distributing it through various channels, like social media, will help attract your target audience to your website. But unless you provide them with a good user experience while they're there — and give them plenty of opportunity to opt in to learn more about your business — you're not going to move them down the sales funnel. And you're not going to generate more leads on your website.
So how do you ensure your website is a lead-generating machine? Here's what I know.
5 tips to generate more leads on your website
1) Create a holistic content strategy.
I can't overstate the importance of creating a content marketing strategy, documenting it, and then designating someone to lead it if you want your content marketing to be successful. As part of that strategy, you should outline the role your website will play in assisting the conversion of leads.
Ask yourself these questions:
Do different pages of my website suit prospects at different stages of the buyer's journey?

Where do I want traffic to go from each page (so prospects move further down the funnel)?

What calls-to-action can I add to each page to assist them in that move?

Which pages are ripe for lead conversion, and which are better for providing information?

If you're using the

topic cluster model

(which you should be!), where are my pillar pages and corresponding topic cluster pages?
Also, make sure your messaging is consistent across your website and your regularly published content (like blog posts).
2) Think about the user and how s/he experiences your site.
Hopefully in creating a holistic content strategy that includes your website, you're thinking primarily about how the user will be interacting with your site and each page. That means organizing pages in a way that makes sense for the prospective customer, rather than internal politics.
That sounds easy, but I have helped many organizations for whom this is incredibly challenging. Often, one department (or person) feels strongly that something very important to them deserves real estate on the homepage or in the main navigation. But, if it's not something that is meaningful to a prospective customer, you'd best not cave. Doing some usability testing with prospects is a good way to collect data to support your reasoning.
Also to consider: think about the language your buyers are comfortable with, and avoid any overly jargony or technical wording. Make sure to lay things out in a way that is approachable for them. And aim to provide the information they seek, rather than trying to sell them at every step.
3) Publish original, quality content.
Along those same lines, the best way to convince today's B2B buyer to choose you as a vendor is to win them over with your content. Content marketing is all about positioning yourself as an expert in the industry, after all, the business that knows the most about your product/service.
Instead of promoting your business on every page, use each as an opportunity to showcase your expertise. Create resources that will help buyers better understand how to solve their pain points. And make sure everything you publish is well-written, offers value to prospects, and is completely original. You want people to want to read what you have to say.
4) Strategically place strong, visible calls-to-action.
I've hinted at this one already, but it bears further explanation. Make sure your website is full of calls-to-action, or buttons/links/forms that ask visitors to do something further. After all, how do you expect someone to take an action (like providing their email address) if you don't ask them to do it?
You can generate more leads on your website by asking visitors to become leads more often.
Make sure these calls-to-action stand out on the page so that visitors' eyes naturally go there. Be very clear about what you're asking for and/or what the user will get in return when they complete the action. And, again, be strategic about what you're asking people to do on which page. You won't have much luck, for example, asking visitors to call a sales rep on a page that is designed to assist them with initial information-gathering.
5) Offer value with your calls-to-action.
Sometimes it might take a little convincing to get visitors to provide their contact information. The best way to persuade them? Give them something they want in exchange.
We call this high-value content. Examples might include:
Case studies

White papers/industry reports

Webinars

Tutorials or how-tos

Demonstrations

Sneak peaks or previews

Guides or ebooks

Podcasts
Ask visitors to download your high-value content by completing a form, which asks for their email address. Set up your marketing automation to email the content to them, then send a series of lead-nurturing emails following up at strategic intervals to keep them moving down the sales funnel.
If you want to generate more leads on your website, follow these five steps. Above all, just be thoughtful about the role your website plays in the lead-generation process. It's a really important piece of the puzzle that companies often overlook.
Related posts:
Posts Tagged "content strategy"
---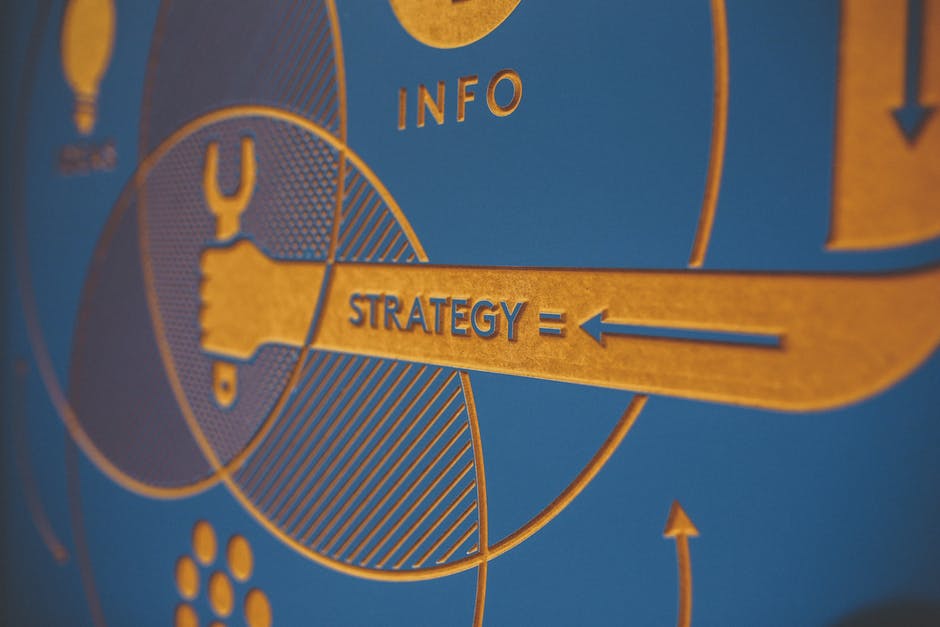 Here are three tips for creating a content strategy that will help advance your business goals.
If we're adamant about one thing at Fronetics, it's creating a documented content strategy. But, as a recent Harvard Business Review article suggests, many strategies fail because they are not actually strategies.
This begs the question: what constitutes a real strategy? According to Freek Vermeulen, associate professor of strategy and entrepreneurship at the London Business School, "A real strategy involves a clear set of choices that define what the firm is going to do and what it's not going to do." The keyword here is "clear."
Here are three strategy-creation tips to help you create a clear content strategy that aligns with and furthers your business goals.
3 content strategy tips
1) Show your work.
Just like in high school math class, arriving at the right answer isn't enough — you need to communicate the logic for how you got there. As you create or refine your strategy, take a step back and examine the reasoning behind each choice.
Says Sly Bailey of the UK publisher Trinity Mirror, "If there is one thing I have learned about communicating choices, it is that we always focus on what the choices are. I now realize you have to spend at least as much time on explaining the logic behind the choices."
Understanding the reasoning behind each of your choices allows you and your team to fully believe in your strategy, and ensures you carry it out optimally.
2) Trickle down doesn't work.
Many implementation efforts fail because executives see strategy creation as a top-down process. On this topic, Stanford Professor Robert Burgelman writes, "Successful firms are characterized by maintaining bottom-up internal experimentation and selection processes while simultaneously maintaining top-driven strategic intent."
In other words, while you need top-down strategic direction, this will only be effective if you simultaneously empower your employees to create bottom-up initiatives that meet the strategic intent.  
3) Flexibility is key.
Another source of failure for implementation efforts is the institutional unwillingness to change habits. "People are often not even aware that they are doing things in a particular way and that there might be different ways to run the same process," says Vermeulen.
It's important to identify and effectively work against the bad habits that hamper your strategy's effectiveness. As Vermeulen describes in his book, Breaking Bad Habits, "There are various practices you can build into your organization to make it work." This often involves identifying key processes, and asking, "Why are we doing it this way?" If the logic isn't clear (see above), this process is likely a good candidate for change.
Related posts:
Posts Tagged "content strategy"
---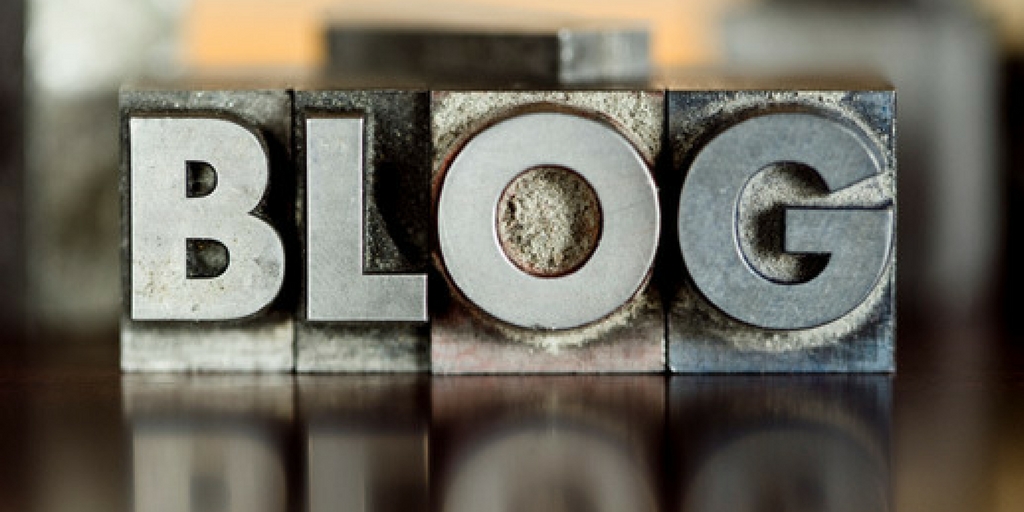 With a high correlation between publishing frequency and web traffic and leads, you need to publish blog content more often to boost lead generation efforts.
Here are Fronetics, most of our clients are sales-driven. If a client's business goals include earning leads, we are sure to align the client's content strategy with that objective. One of the most effective ways to increase the number of leads your website attracts is to increase the frequency with which you publish content.
It seems simple, right? The more often you publish blog content, the more traffic and leads you'll get. Search engines consider posting frequency in their rankings. What's more, every time you post, you create a new opportunity to be found, shared, and linked by other sites.
The more you publish blog content, the more they'll read.
Recent studies have shed light on the relationship between publishing frequently and increased web traffic and leads:
HubSpot's benchmarking data shows that blogs that publish 16+ times per month receive 3.5x more traffic than those that publish weekly or less often.
From the same report, companies that publish 16+ blog posts per month get about 4.5X more leads than companies that publish between 0-4 monthly posts.
Curata's survey of 400+ marketers found that 90.5% of the most successful business blogs (over 10,000 views per month) publish at least once a week.
But we know there are challenges to posting frequently.
Publishing blog content frequently comes with its own set of challenges. Time is the biggest obstacle we hear from our clients. Good blogging should be more of a conversation than a press release, but dialogue takes time to create. It can also require additional time to respond to readers' questions and comments.
The other big challenge is quality. When you're producing more and more content, it's easy to let the quality of your pieces slip. You want to make sure the content on your blog is relevant, informative and engaging. It can be difficult to balance publishing frequently and maintaining value and quality.
So how do you find the balance?
Start small. We often encourage our clients to publish blog content just one more time per week. Though some are skeptical of the impact this will have on their traffic and lead-generation efforts, they inevitably find that such a small step can make a big difference.
And no, you don't have to be a Fortune 500 company to start seeing the impact of your blog posts on your leads. The HubSpot benchmarking report found that increasing posting frequency had the biggest impact on smaller businesses: Companies with 10 or fewer employees that published 11+ posts per month had almost 3X more traffic than companies publishing 0-1 monthly posts, and about 2X as much traffic as those publishing 2-5 monthly posts.
Take one client of ours for example. We suggested moving from publishing one post to two posts per week. The client was unsure this would have any impact, especially for a company in the supply chain industry. But the immediate results spoke for themselves. After just one month, traffic increased by 23%, sales leads doubled, and the client landed a new customer.
Try our suggestion and publish blog content one more time per week, then let us know how it works out for you. We'd love to hear about your success.
Related posts:
SaveSave
Posts Tagged "content strategy"
---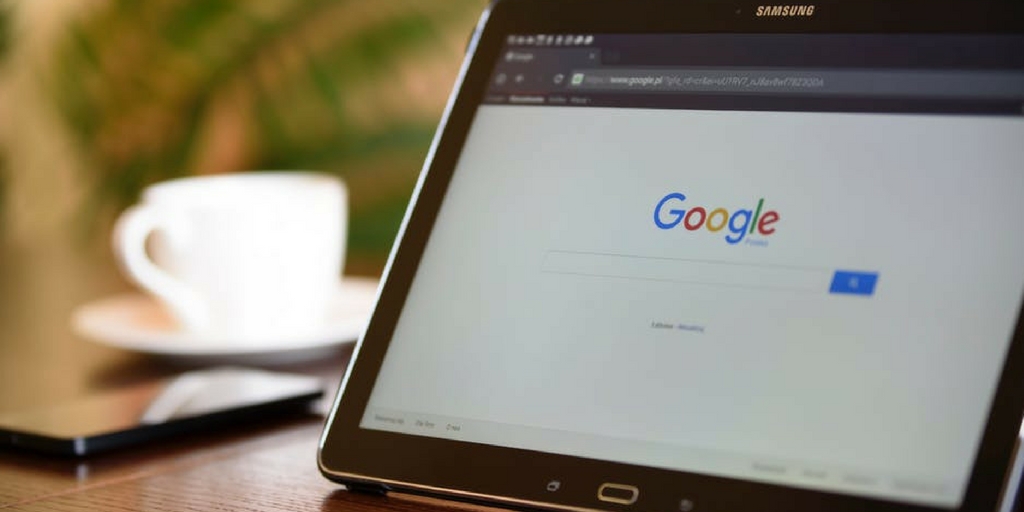 Using topic clusters and pillar content instead of trying to rank for a short list of keywords will boost your search engine rankings and improve user experience.
This week, in our ongoing Writing for SEO series, we're looking at topic clusters and pillar content. Our previous two posts explored how search engines are changing, and how people are changing the ways they search.
I've been hinting — more like, emphasizing — in our recent Writing for SEO series that trying to rank for certain keywords in each blog post you publish is a practice on the way out. You may have been wondering what you're supposed to do instead. Today's post on topic clusters and pillar content is your answer.
Before we dive too far in, it's important to understand the key terms at work here.
How to structure your pages
Your pillar content page should contain links to each related topic cluster page, and each cluster page should link back to the pillar content, with the same hyperlinked keyword. This allows visitors to move seamlessly between the pages to find information that is most relevant to them. It also helps search engines better understand the content of your website so it can drive appropriate traffic to your content.
Topic cluster pages should focus on driving traffic from specific queries (e.g., "How do I use Instagram Stories?"). Pillar content pages should include broad information about the core topics, as well as opportunities for website visitors to convert to leads. This sets up your website so that traffic comes in through your cluster pages and converts on your pillar content pages.
As HubSpot puts it, "The beauty of this model is that you can spend a lot more time optimizing your pillar content for conversions and your cluster content for traffic. This saves a lot of time compared to the traditional model of optimizing each individual post."
Why topic clusters and pillar content
Using topic clusters and pillar content lets you organize your internal linking more efficiently, boost your search ranking, and provide a better user experience.
Because search engines are getting better at understanding semantically related concepts, this structure allows them to recognize your authority on a certain topic — rather than assigning you a ranking based on an exact word or phrase. It shows you have real depth and breadth on a topic, which is important to users searching for information about it.
As I say all the time, search engines are constantly evolving to bring the most relevant content to people who are searching. So if you can show search engines that you have breadth and depth on a topic, they will assign more authority and higher search placement to your website pages.
What's more, one high performing cluster page can elevate search rankings for all the other pages linked to the same pillar. That means more users will find your content. That means more effective content marketing for you.
So, rather than writing around a short list of keywords for which you'd like to rank, you should focus on developing topic clusters and pillar content that align with your brand to drive organic traffic.
Want to learn more about writing for SEO? Make sure to read the other parts of our series: part 1, Writing for SEO: Search Engines are Changing, part 2, Writing for SEO: People Are Changing How They Search, and part 4, Writing for SEO: Measuring the Success of Your Content.
Related posts:
SaveSave
Posts Tagged "content strategy"
---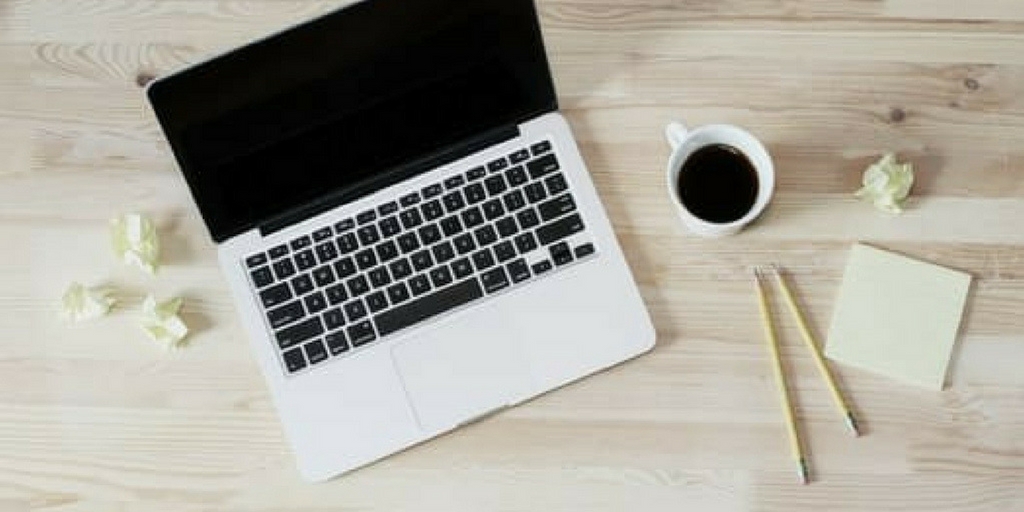 Our most-viewed content marketing posts indicate that marketers are seeking solutions to improve their content marketing programs.
Supply chain and logistics marketers are increasingly seeing the value of content marketing. It is the most cost-effective method to earn leads and sales because it takes into account the way modern B2B buyers are making purchasing decisions (evaluating content they find on the internet).
Looking at our most-viewed content marketing posts this year, I see a trend: marketers are looking for solutions to improve their content marketing programs. I am currently working on our content calendar for 2018, so if there is anything specific you would like to know about, please feel free to email me with suggestions!
Top 10 content marketing posts
1) 4 Ways to Measure Brand Awareness
Building brand awareness is one of the key benefits of content marketing, but it's notoriously difficult to measure. These four metrics can indicate that you are successfully drawing the public's attention to — and heightening their knowledge of — your business. That will ultimately generate leads that turn into sales, which is the end marketing objective. Read full post
2) How to Write Better Headlines for LinkedIn Content in 2017
A study of 2016's most popular content on LinkedIn used data to measure the most popular headlines and topics. The results are really interesting and say a lot about what content resonates with the general LinkedIn community. Tis post summarizes the most popular headline phrases and the most impactful headline words and topics, and suggests ow to use this knowledge to write more successful headlines for your LinkedIn content. Read full post
3) 4 Steps to Building a Successful DIY Content Marketing Strategy
Setting your content marketing strategy is a crucial first step in trying to reach your target audience. Before you begin writing blogs and posting tweets, you need to set goals. A content marketing strategy outlines the methods by which you will target, reach, and engage your audience. Here are four steps, outlined in the guide, to creating a successful foundation to your content marketing strategy. Read full post
4) Want More Leads? Write Better Content
All too often, marketers fall into the trap of sacrificing quality for quantity in their content writing efforts. It's an easy mistake to make — the pressure to produce a constant stream of content can naturally lead to a drop in quality. But if you're not writing high-quality, substantive content, you're wasting time and energy. If you're wondering whether your content might not measure up, ask yourself these six questions. Read full post
5) 7 Marketing Tasks Supply Chain and Logistics Companies Should Consider Outsourcing
Everyone needs a little help sometimes. In fact, 52% of B2B marketers attribute stagnancy in success to not having enough time devoted to their marketing programs, and 49% attribute stagnation to content creation challenges. Outsourcing marketing allows you to focus on insourcing your core competencies while delegating specialized tasks to external experts. And it's important to note that you don't have to outsource ALL of your marketing. Choosing several areas beyond your staff's expertise or that are particularly time-consuming can help you improve your marketing efforts and take stress off an overworked internal marketing team. Read full post
6) 10 Stats You Should Know about the B2B Buyer's Journey
Marketers need to be aware of the ways in which the B2B buyer's journey has changed over the last decade. The vast amount of information available on the internet has afforded buyers a level of self-sufficiency that renders traditional sales models moot. It drives the need for new strategies, like content marketing and social media marketing.  The latest B2B Buyer's Survey offers insight into how B2B buyers are finding vendors, engaging with them, and — ultimately — deciding to work with one. Read full post
7) 3 Tools for Measuring Your Content Marketing ROI
Analyzing the right metrics is crucial to determining whether you are achieving content marketing ROI. According to our Social Media Use Report, 81% of respondents wanted a tracking and measuring tool to prove their ROI. Your resources are limited, so it's crucial to evaluate your efforts with meaningful numbers that illustrate their effect on your bottom line. So what are they best metrics to use? Here are three of our favorite tools. Read full post
8) 3 Content Marketing Challenges Large B2B Enterprises Face
B2B enterprises with 1000+ employees face unique content marketing challenges that can hinder a program's overall success. The Content Marketing Institute's 2017 B2B Enterprise Content Marketing Report brings many of these issues to light. For example, pressure to produce results quickly is a death sentence for content marketing. And being forced to create content for a brand, rather than a specific audience, can be detrimental to content marketing results. Yes, challenges facing these enterprise marketers are often as large as the companies for which they work. This post looks at some of the reasons why that is, and a few solutions for solving them. Read full post
9) How Word of Mouth Can Work for You
Buyers value the opinions of peers and colleagues. In fact, B2B buyers rank it among their top three resources for information. And, in general, 82% of Americans seek recommendations when making a purchase of any kind. Make their chatter work for you. Here are three tips to turn word-of-mouth marketing into leads. Read full post
10) 3 Quick SEO Tips to Improve Your Blog Right Now
Content marketing aims to draw potential buyers who are searching the internet for products and services like yours to your website. The strategic distribution of content helps search engines understand what your website is all about and direct relevant parties to it. You can help the search engines' algorithms more effectively link searchers and your content by doing these 3 easy things. Read full post
Related posts: