Posts Tagged "Twitter"
---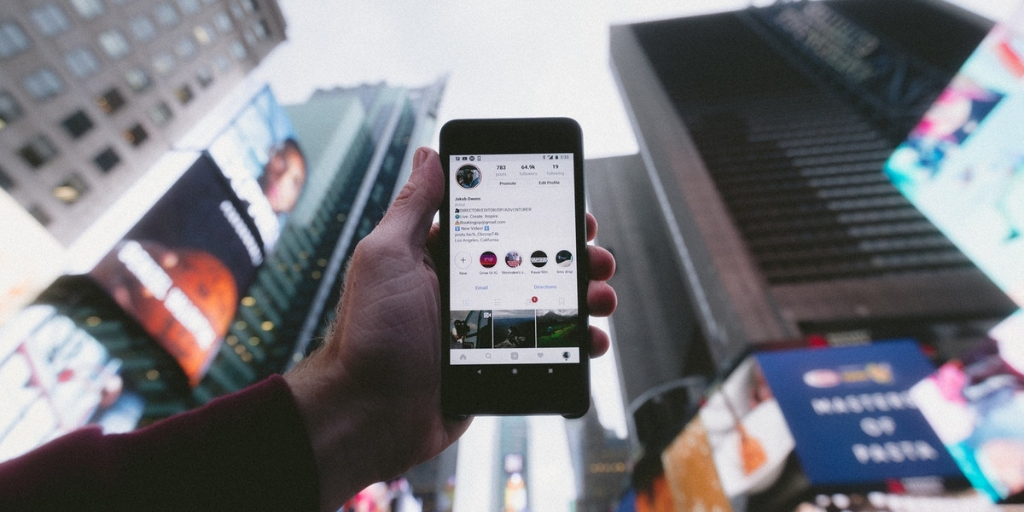 Also, this month in social media news: Twitter launches new camera tools to increase visual focus; and Pinterest introduces Catalogs and expands shopping ads.
This month on social media news, we're seeing a few trends continuing. Platforms are increasingly offering robust analytics tools to content creators in an effort to boost engagement. This time, it's Twitter rolling out a new tool that gives video publishers insights on optimal post timings. Twitter is also jumping on the "Stories" bandwagon, with its own answer to the trend: a camera feature that allows users to create images similar to Instagram and Facebook Stories.
Also this month, we're seeing good news for brands when it comes to advertising on social media. Facebook is introducing a feature for premium video advertising, while Pinterest is rolling out multiple tools to help brands sell directly from the platform. Read on for a round-up of social media news.
Social media news for March 2019
Twitter Debuts a New Analytics Tool for Video Publishers
In an effort to provide video publishers with increased data to aid in performance improvement on Twitter, the platform has released the first in a new series of publisher insights tools: Timing is Everything. According to Twitter, the tool "displays historical data showing when audiences are on Twitter watching and engaging with video. This data highlights the best time(s) to Tweet video content with an aim to maximize engagement, conversation, and viewership."
This is big news for video publishers, including content marketers. Twitter is offering key insights on one of the most important factors in determining social media marketing success: timing. Of course, increased engagement is in the platform's best interest — and it's in yours as well. Stay tuned for the release of more insight tools from Twitter in the coming weeks and months.
Facebook Announces Facebook Showcase for Premium Video Advertising
Facebook has debuted Facebook Showcase, a new premium video ad program that gives online video and TV ad buyers participating in the upfront selling cycle new opportunities to reach their target audiences on the platform. Showcase is currently available for campaigns targeting U.S. audiences and includes In-Stream Reserve, In-Stream Reserve Categories, and Sponsorships.
Facebook's announcement is another big one for advertisers. Showcase will help advertisers connect with people through premium content and unique video experiences and can help reach younger-skewing audiences that are increasingly difficult to reach on TV.
Twitter Launches New Camera Tools to Increase Visual Focus
While platforms like Facebook and Instagram are increasingly ushering users towards their respective Stories features, Twitter is introducing a camera tool which will let users capture Stories-like images, including overlays and a searchable element. In addition to bringing the platform on board with the Stories trend, it ushers in more visual content options.
Twitter is introducing a camera tool which will let users capture Stories-like images, including overlays and a searchable element.
Click To Tweet
Swiping left on your Twitter timeline from your mobile device will take you to the new camera. There you can capture an image or video, or even go Live straight from Twitter, rather than having to be routed through Periscope. Next, users have the option to add details to the image, including hashtags suggested based on location. Stickers and filters aren't here yet, but no doubt they'll be coming soon.
Pinterest Introduces Catalogs and Expands Shopping Ads
Pinterest has rolled out a series of new tools and products to help brands sell their products directly on the platform. The company has debuted Catalogs, which allows brands to upload their full product portfolios to Pinterest and easily turn each item into dynamic, shoppable product pins. In addition, Pinterest has introduced personalized shopping recommendations for style, home, beauty, and DIY boards.
The platform's rollouts are good news for brands and speaks to the company's pro-business corporate mindset: "People come to Pinterest in a shopping mindset open to discovering products, which creates a great connection between Pinners and businesses. Pinners are looking for inspiration, and brands help make that inspiration a reality."
What other social media news has your attention this month?
Related posts:
Posts Tagged "Twitter"
---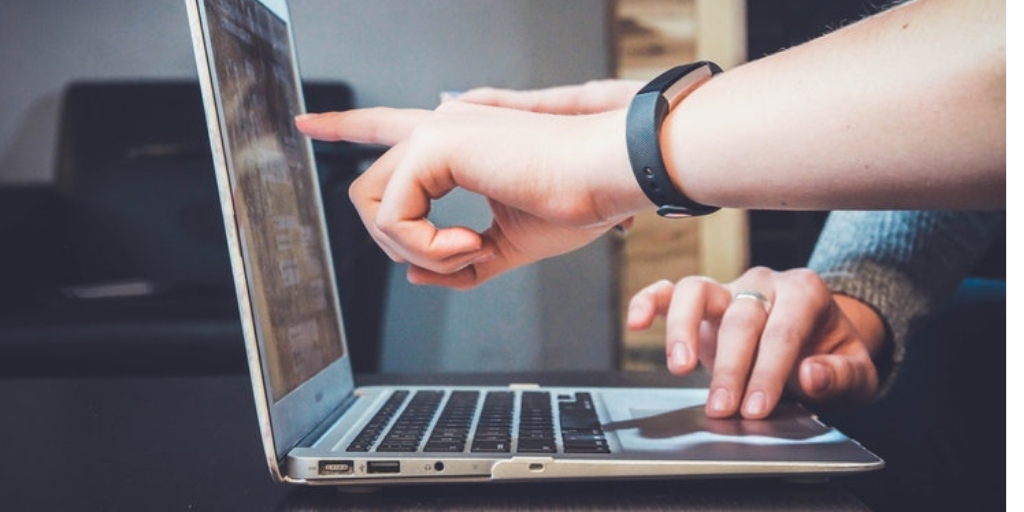 New reports show an overall decline in social media use. With dropping numbers, why should businesses continue to use social media use? Here's seven reasons why your brand still needs social media.
---
Highlights:
Social media usage has seen a steady decline in usage over the past two years.
Having a presence on social media shows that your business is current, approachable, and interested in meeting their customers where they are.  In fact, it is often more noticeable when a business does NOT have social media accounts than when they do.
Success should be determined when a marketing strategy delivers against business goals, where social media is a part of the overall strategy. It is a classic case of the whole being greater than the sum of the parts.
---
Marketers have been speaking anecdotally about the decline of social media for a solid year, but now we have data to support our instincts. The Infinite Dial 2018 report, which explores consumer usage of media and technology, has found that for the first time ever, both Facebook and Twitter use declined in 2018, from 67% to 62% and 23% to 21%, respectively. Overall, social media usage has decreased from 80% in 2017 to 77% in 2018. To put that in perspective, social media usage has increased an average of 7.77% over the last 9 years.  Experts predict that we will likely see continued decline in 2019.
So, given those statistics and predictions, why should businesses continue to use social media? In a saturated market with declining audience interest, what's the point?
Here are seven reasons why social media is still worth your time and effort
1. It's expected.
Much like consumers expect any company worth doing business with to have a well-thought out, updated, user-friendly website, they also expect to be able to find them on social media. Having a presence on social media shows that your business is current, approachable, and interested in meeting their customers where they are.  In fact, it is often more noticeable when a business does NOT have social media accounts than when they do.
2. It's a branding tool.
Social media allows consumers who otherwise wouldn't know about your business to discover it and learn what it's all about. Consistently publishing to social media results in your brand remaining top of mind when a potential buyer is looking for your product or services.
3. It's a way to build authority.
Social media isn't just a way to tell consumers about your brand; it's a way to show your audience that you know what they care about, what resonates with them, and that you are a trusted source of information.
4. It boosts organic visibility.
The keywords used in social media and the backlinks acquired send signals to search engines that your content is relevant for a certain subject. According to Search Engine Journal, "Google has repeatedly said that social media likes, favorites, shares, backlinks, etc. are not direct ranking signals — but there is a correlation between social media activity/popularity and how/why it is ranked by search engines."
5. It allows for easy communication.
Whether it's to network with industry professionals, provide customer service, or influence potential customers, social media provides a free, easily accessible way to do so. And more and more customers are expecting to be able to communicate via social media with brands.
6. It builds your brand's reputation.
All of the above reasons factor into your brand's reputation. By delivering resources and information to customers and potential customers, providing great customer service, increasing your visibility, and being authentic and transparent, your brand is building up an online reputation that can impact your company's future.
7. It provides an avenue for thought leadership and acts as a distribution channel.
You've invested plenty of time and resources creating thought-provoking content on your website, but if you don't share that through social media channels, how many people will find it? Social media provides an avenue for your content to be distributed and, better yet, shared with networks that you wouldn't have had access to otherwise.
The question remains, how do we measure social media success? What does success look like?
Unfortunately, many brands fall into the trap of trying to associate an increase in sales with their social media efforts. However, more and more, marketers are realizing that this is a flawed view of what social media is all about.
We have stated before that social media should be measured in terms of potential, rather than dollar amount. A recent article on CMS Wire interviews several professionals who agree: "Alban, the founder of Your Virtual Assistant Service, said the focus of social media should not be on ROI but on growing your following to increase brand awareness, engaging with your customers to create raving fans, and educating your potential customers about the benefits of your product." The article continues, "Social media may or may not lead to an increase in sales, but it will give you the opportunity to build relationships with your audience and deliver 'amazing' customer service."
Likewise, Ben Ricciardi, CEO of the full service agency Times10, explains , "'There is no easy way to financially quantify what each social media interaction is worth. It's much more effective to take all the marketing channels you're budgeting for and compare it against the general lift or decline you see in sales."
Success, therefore, should be determined when a marketing strategy delivers against business goals, where social media is a part of the overall strategy.
Click To Tweet
Success, therefore, should be determined when a marketing strategy delivers against business goals, where social media is a part of the overall strategy. It is a classic case of the whole being greater than the sum of the parts. Vanity metrics — such as likes, follows, reach and engagement — are still important to help measure brand awareness and brand loyalty. However, given the overall decline in social media usage, these metrics must be taken with a grain of salt.
Social media is an important component of a complete marketing strategy. Despite recent declines in its use, there are still an estimated 2.77 billion people on social media worldwide. Nowhere else can you as quickly, easily, and cheaply have access to your audience. And most importantly, your audience expects you to be there.
Related posts:
Posts Tagged "Twitter"
---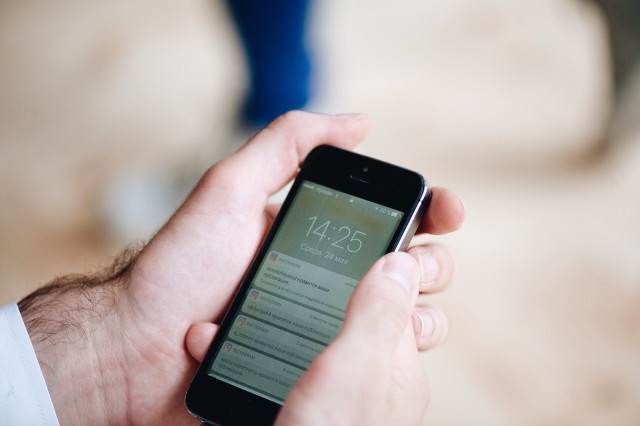 Also, this month in social media news: Instagram allows posts to multiple accounts; Snapchat shares research on social media use; and YouTube adds new swipe-to-view option.
---
Highlights
Facebook and YouTube are making changes that reflect a shift toward the Stories format.
Snapchat releases research revealing that users seek different types of content on different social media platforms.
Twitter is considering a big update to its conversational features designed to boost user engagement.
---
The new year is off and running in the social media world. As social media platforms vie to keep up with user behavior, we're seeing a broad industry shift in favor of the "Stories" format. Facebook is attempting to ramp up the popularity of its Stories feature by giving users more options for direct response, while YouTube is introducing a swipe option, reflecting the growing preference for this kind of interface.
Businesses should take heed to the changes this month. The opportunity for CTA stickers in Facebook Stories — as well as Twitter's plans for new conversational features and Instagram's introduction of a feature allowing users to post across accounts at the same time — have important implications for how B2B businesses market themselves on social media. Additionally, Snapchat has released the results of a study examining how and why people use various social media platforms.
Here's your social media news for January 2019.
Facebook Adds Call-to-Action Stickers for Page Stories
As Facebook continues to work toward making its version of Stories a success, the social media titan is testing a new set of Call-to-Action (CTA) stickers for Pages. The stickers let businesses on Facebook use Stories more effectively via direct-response tools.
The new buttons echo the CTA options already available to Pages in their header. Options include inviting users to "Shop Now," "Book," or "Get Directions" directly from within Stories.
Why does this matter for B2B businesses? This new feature brings direct action to where Facebook is pushing users to spend more and more time — Stories.
Twitter Releases Detailed Plans for Beta Testing of New Conversational Features
Twitter is looking to evolve its platform in line with usage trends, announcing the creation of a new beta program to test its conversational options. According to TechCrunch, Twitter will soon launch the beta program with a select group of users. Features to be tested include color-coded responses, algorithmically sorted replies, and status updates.
If the beta testing is successful and Twitter adopts the changes, expect to see a big impact on platform use. For example, color-coded replies would corollate with your connections, making them easier to locate within extensive threads. Algorithm searching would also assist with keeping users up to date with the most personally relevant parts of any discussion — all with the goal of boosting engagement.
Instagram Now Lets You Post to Multiple Accounts at Once
Earlier this month, Social Media Today and TechCrunch reported that Instagram is rolling out a feature allowing users to post a single update across multiple profiles at the same time. For social media managers responsible for maintaining several accounts, this is big news.
Instagram is rolling out a feature allowing users to post a single update across multiple profiles at the same time. For social media managers responsible for maintaining several accounts, this is big news.
Click To Tweet
It's now easy to post content to all accounts at once. But the question remains: is this good news for your audience? Of course, every case is different, but it's yet to be determined if this ease of posting identical content across multiple platforms will broaden audience engagement or backfire, causing users to get bored and tune out your content all together.
Snapchat Shares New Research on How and Why People Use Different Social Media Platforms
Partnering with Murphy Research, Snapchat Business conducted a study of more than 1,000 of its users between the ages of 13 and 44. The goal was to gain insight into the social media apps they use, why they spend time on each, and how each makes them feel.
The research revealed three key insights:
The apps people use can impact their moods.
There's a reason users tap on each app.
And there's a time and place for each app in this space.
What does this mean for B2B users? Being aware of the various platforms people use to find a specific type of content, for example, can help shape content creation and sharing.
YouTube Adds a New Option to Swipe to View the Next Video
As if it weren't easy enough to fall down a YouTube rabbit hole. This month, the video giant is rolling out a new option that gives users the option to swipe left to view the next video or right to go back to the previous. Users can also get a "sneak peek" of the next or previous video by partially swiping. Currently, the update is only available to iOS users and is in line with a broader industry trend toward the swipeable Stories format.
Related posts:
Posts Tagged "Twitter"
---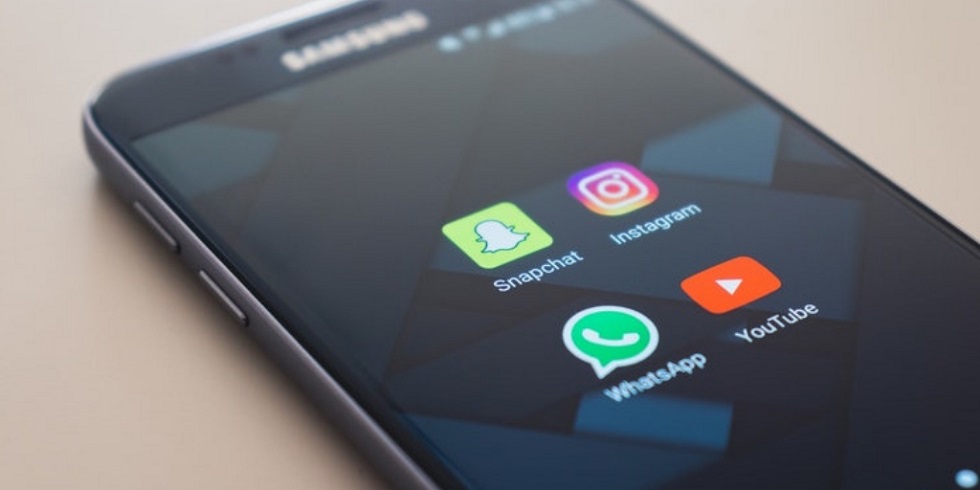 Also in social media news, September 2018: Twitter launches audio-only live streaming, and Facebook Creator Studio is going global.
The kids are back to school, football is back on tv, and the leaves are starting to change colors. This can only mean one thing: fall is officially upon us. What does this mean for our most popular social media platforms? Similar to battling dropping temperatures, it's time to heat things up to keep users engaged and active.
Especially for Facebook. In a new survey by the Pew Research Center, users revealed how their engagement with the social media platform has changed in the wake of privacy and security concerns. Most notably, 44% of Facebook users ages 18 to 29 reported deleting the Facebook app from their phone in the past year. Despite the fall chill, Zuckerberg and his crew need to continue heating up their security updates and find new ways to gain user trust and ensure user privacy.
Here's what else has been happening in September with the hottest social media platforms and how the latest updates help businesses gain exposure and target new audiences.
Here's your social media news for September 2018.
Facebook Expands Ad Pixels to Group
Facebook will now allow pixels to be added to a brand's Facebook Group. This expanded feature will enable marketers to track user growth, activity, and engagement with their websites. Facebook is hoping the new update will boost attention for Groups as an advertising avenue. "Facebook Groups are the new email for brands. They get push notifications. The engagement rate of Groups is extremely high. It makes sense they're going to put a pixel in there, just like you would with email, because now through groups you can track conversions," says Nik Sharma, Director at Hint Inc.
Snap Inc. Announces New Webinars for Ad Tools
Snap Inc. announced two upcoming webinars that provide more insight into how Snapchat can boost marketing campaigns for advertisers. These webinars are "for advertisers who want to learn more about the Snap Pixel. From how it differs from other pixels, the optimizations and attribution it enables, to implementation and troubleshooting, we'll cover everything you need to know to power your eCommerce campaigns." Though Snap's niche is young adults, the app is working overtime to provide more advertising options, including performance tracking and user engagement.
Twitter Rolls Out Audio-Only Live-Streams on Twitter and Periscope
Twitter launched a new audio-only option on its app and Periscope. The popular feature, available on Facebook since 2015, has been heavily requested by users for years. "Broadcasting with audio only in Periscope is something the community has been asking for, and have been doing already by covering the camera lens. Sometimes people are not comfortable being on camera, but they still want to broadcast and interact with others via Periscope's powerful chatroom feature." writes Periscope engineer, Richard Plom. The new feature allows users to hear content without being locked to a screen. This will help businesses tap into the podcasting trend (streaming without video), creating new ways for users to tap into a brand's content.
Facebook's Creator Studio Launches Globally
Facebook officially launched Creator Studio globally, "providing one central place for Pages to manage their entire content library and business." Publishers and account managers can now manage content, interactions, insights, video publishing, and much more in one central location.
Related posts:
Posts Tagged "Twitter"
---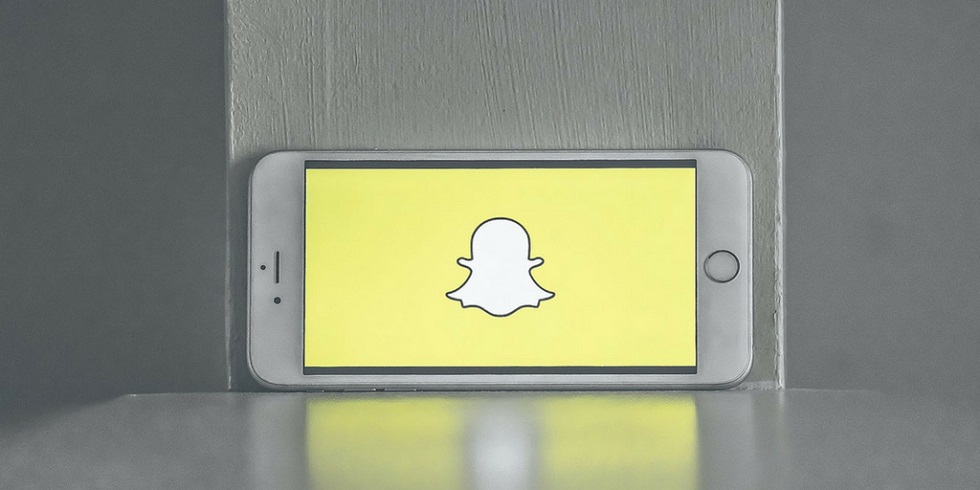 Also in social media news August 2018: Twitter releases an ads playbook, Snapchat introduces a private ads marketplace, WhatsApp launches a Business API, and Facebook makes updates to its video metrics.
As kids gear up for back to school, social media platforms are busy making updates with a focus on business pages. Facebook, Twitter, and WhatsApp are all releasing updates and features, including playbooks, to help advertisers increase their brand awareness and user reach. Facebook even created updates to its metrics to help advertisers produce better reporting around usage.
Here's what's been happening in August with the hottest social media platforms and how the latest updates are aimed at helping businesses gain exposure and new audiences.
Your social media news for August 2018.
Facebook Q2 earnings show increased user growth but slow revenue growth
Facebook just released their Q2 earnings report showing that the social media giant now has more than 2.5 billion people using at least one of its apps (including WhatsApp, Instagram, and Messenger) monthly. The report also showed declining revenue growth, despite efforts to rebuild trust among users. Mark Zuckerberg reiterated his commitment to user privacy and security. "We continue to invest heavily in safety and security. This quarter, our systems identified and removed thousands of fake accounts, pages, and groups."
Snapchat drops user count in Q2
Snap Inc. released its Q2 2018 Financial Results revealing a three million daily active user drop in its user base. With a recent redesign to the app, Snap Inc. was aware usage would be down. Co-founder Evan Spiegel states that "the company has been working to improve Snapchat based on user feedback" and is "eager to make more progress on the tremendous opportunity we now have to show more of the right content to the right people."
Facebook's Workplace acquires Redkix
Workplace for Facebook, an interactive tool for coworkers, acquired Redkix, an email software that combines email, messaging, and calendar features into one app. Recode reports the acquisition took place so Facebook could create its own communication system within Workplace. Facebook has been working overtime to beef up its Workplace platform to compete against Slack, a messaging app with almost 100 million paid users.
Twitter Business created an ads playbook for businesses and brands
Twitter Business released a Playbook for Agencies, a new document created to answer the most frequently asked questions by businesses about Twitter ads, client strategy, and more. "We compiled the most asked questions from agencies, partnered with our customer service team, and synthesized six months of Twitter research to create this guide which will help agencies guide their clients toward Twitter success," writes Twitter.
Snapchat creates private ads marketplace
Snapchat is offering more ad tools to "premium publishers and advertisers – offering brands 'unskippable' slots and experimenting with a private marketplace (PMP) that lets Discover media partners take greater control over their inventory." Starting in August, the app will give 100 randomly picked brands the ability to buy ad programming against TV-style content, including a wide variety of programming from scripted drama to comedy.
Facebook updates video metrics
Updates in the past year gave users the ability to rewind and re-watch parts of video ads, leaving advertisers with skewed reporting numbers. Facebook recently updated its video ad metrics to account for re-watched ads, removing any redundancies in reporting. The new metrics will automatically remove any three or ten-second views that are watched after rewinding.
WhatsApp launches Business API
Looking to expand its business tools, WhatsApp launched Business API, allowing medium to large business to manage and send non-promotional messages to customers. These messages include appointment reminders, shipping information, event tickets, and more for a fixed rate. VentureBeat reports all messages sent through the API will be free for the first 24 hours, messages sent after that will be charged. Though currently only available to select businesses, including Uber, Booking.com, and KLM Airlines, Business API will eventually be available to all more customers.
Facebook no longer permits cross-posted tweets
In light of recent Facebook platform and policy updates, users can no longer automatically cross-post their tweets or retweets to Facebook. As of August 1, users will have to copy a tweet's URL to post a tweet to Facebook.
Related posts: