Three Content Marketing Must-Reads for Supply Chain Professionals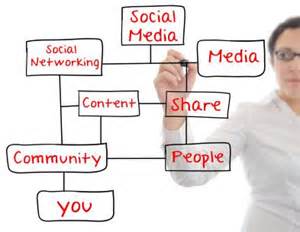 Content marketing is the way of the future. All industries are investing in it with increased staffing and funding. According to the Content Marketing Institute, "55% of B2B organizations and 59% of B2C organizations plan to increase their content marketing budget in the next 12 months." A poll by Smart Insights of more than 600 readers about their marketing activity for 2015 uncovered that 29.6 percent of respondents claimed content marketing is their top digital tool for the year. Most important goals for respondents are: improving customer loyalty/relationship, engagement, brand awareness, and sales.
Blogs, social media, videos, infographics, and case studies are among the many forms of media and publishing content that comprise content marketing. Some companies, such as plastics supply chain company, Laddawn, are transforming and modernizing their marketing and sales approach. The supply chain is a driving force in today's economy, and must stay abreast with marketing trends.
Here are three important content marketing resources for supply chain companies.
Increasing social reach has become more difficult with so many companies competing for attention. One way to stand out is to create a perfect LinkedIn company page.
Whether you're building a new LinkedIn company page or revamping an existing one, our visual guide and accompanying templates will help you create a perfect company page so that you can make a bigger social impact.
Do you know which metrics actually matter to your boss? In this cheat sheet of metrics, we'll share the six metrics that do. In this 10-page guide, you'll find:
6 marketing metrics that prove the value of your marketing efforts
Formulas and examples to help you calculate your own metrics
Explanations and scenarios of why these metrics are important and how to interpret them
Within the past five years companies within the logistics and supply chain industries have begun to see social media as a strategic tool and have begun to actively use and leverage social media.
A survey conducted by Fronetics Strategic Advisors looks, broadly, at the use of social media within the logistics and supply chain industries.  The report discusses motivations, preferences, benefits, and challenges.
---
When it comes to marketing we work with our clients to create and execute strategies that drive success and elevate their brand position within the industry.  Unlike other firms, we align marketing programs with business objectives and, through a data driven approach, are able to deliver results with a targeted ROI. Our team is comprised of strategists, marketing professionals, writers, designers, and experts in social media.  Together we leverage our experience to increase brand awareness, position our clients as thought leaders, drive meaningful engagement with prospects and customers, and help businesses grow. Learn more