What Consumer Electronics Companies Need to Know About YouTube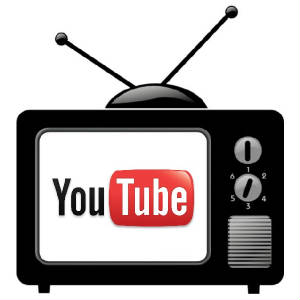 YouTube is a Google-owned video sharing website.  Trending YouTube videos include Farmer Derek Klingenberg's "Serenading the cattle with my trombone" (more than 5.3 million views) and PSY's "Gangnam Style" (more than 2 billion views).
YouTube is, however, more than music videos and farmers with trombones.  YouTube is an essential business tool for the consumer electronics (CE) industry.
There are 902,615 consumer electronics videos on YouTube.  The number of CE views total 18.9 billion.  A study by Pixability analyzed YouTube data on the top 25 global CE brands as well as data on over 100,000 independent CE content creators.  The study found that YouTube has become "the primary destination for audiences to research consumer electronics products, discover new devices, and watch reviews before making purchasing decisions."
With consumers turning to YouTube over search engines such as Google for information on CE, establishing a presence on YouTube is an obvious choice for companies within the CE industry who want to be found by consumers.
Content that attracts and engages
YouTube now leads other social media platforms 20:1 when it comes to audience engagement.  That being said, not all content is created equal – not all content attracts and engages consumers.  Pixability found that consumers prefer long format videos and videos that provide side by side product comparisons, product views, and product hacks.
Interestingly, CE brands don't typically create and post this type of content.  Instead they tend to create short format videos and post their commercials to YouTube (37 percent of all CE videos are commercials; however, these videos receive only 10 percent of views).
Best practices
Pixability suggests that CE brands can be more effective at leveraging YouTube's marketing potential by implementing the following best practices:
Engage the YouTube Audience
Publish Around Product Releases
Produce More of the Right Content
Practice Solid SEO and Channel Management
Use YouTube Conversion Elements to Drive Sales
Take away
The take away is that if companies want to reach CE consumers they need to be on YouTube and they need to create content that engages.  As Pixability puts it, "If brands aren't starting an effective conversation with audiences on YouTube, chances are that their competition will."
This was originally published on Electronics Purchasing Strategies.