Posts Tagged "Instagram Stories"
---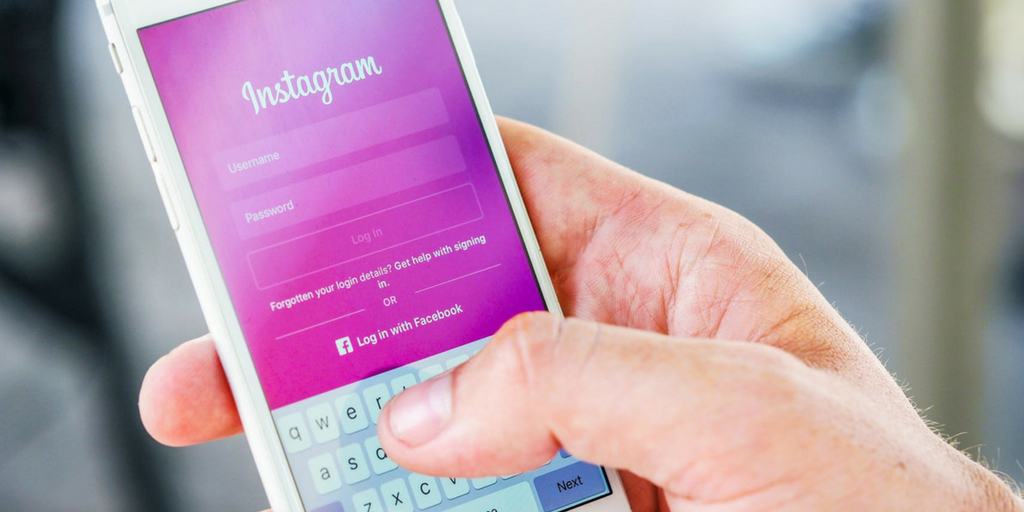 Instagram for business is a rising trend. Here's how to use the platform to connect with your audience in a personal way.
Recent research on social media use shows that 66% of brands now use Instagram. It's the second-most used platform by businesses, up from fourth in 2017.
Recent research on social media use shows that 66% of brands now use Instagram. It's the second-most used platform by businesses, up from fourth in 2017.
Click To Tweet
If you're considering using Instagram for your business, which you should be, here are some tips for getting started.
How to use Instagram for business: 10 tips
1)     Be authentic
Brands often fall into the trap of using stock photography and images or overly staged promotional pictures. The ethos of Instagram is all about authenticity and personality. Let your audience get an up close and personal glimpse into your company's culture.
2)     Go live
Live video is the "it" trend in social media marketing, with 61% of marketers reporting that they plan on adding it to their overall strategy. Audiences love real-time content, and it lets them feel a genuine, human connection — the creation of which sometimes poses a challenge for B2B marketers.
3)     Keep up the pace
Instagram is one of the easiest social media platforms to post on. That means you can quickly snap photos wherever you are — say, at a conference or event, or even on your way into the office — and publish it instantly. This is great for reaching the coveted millennial audience, which seems to have an unquenchable thirst for consuming content, particularly images and graphics.
4)     Get in the "in crowd"
As with every social media channel, what you post is important. But it's just as important that you participate in the wider conversation going on within your industry. This means replying to your community when they leave responses and interacting with peer businesses and influencers' posts.
5)     Use the link in your bio
A frequent challenge for new Instagram users is that the platform doesn't allow you to link from the captions of posts. You get once chance to link, and it's in your bio. You can vary the link as you promote specific content or product offers, and you can even use tools like Linktree to create a custom link that includes a page with additional links.
6)     Be a storyteller
Instagram is all about visual storytelling. Your posts should do more than promote your brand — they should be drawing in your audience with narrative told through a visual format. Instagram Stories are an ideal way to engage your audience!
7)     Try a takeover
Taking over the Instagram account of a partner company or customer is a great way to draw attention from an existing and relevant audience, providing mutual benefits to both parties.
8)     Get personal
Go in deep and personal with your customers by answering their questions via 10-second videos. You let your viewers feel like they're being heard. Plus, short videos are ideal for reposting.
9)     Deliver special offers
Instagram is a great way to give special offers to your followers who tune in to your Stories. The time-sensitive feature (Stories expire after 24 hours) urges prospects to engage with your Story and act quickly before the offer expires.
10)  Out of ideas? Just ask!
Survey your followers by posting a graphic of some options for future content or offers but leave it open-ended as well. Be sure to respond to suggestions in direct messages or comments. You may get some great ideas you never would have considered!
How do you use Instagram for business?
Related posts:
Posts Tagged "Instagram Stories"
---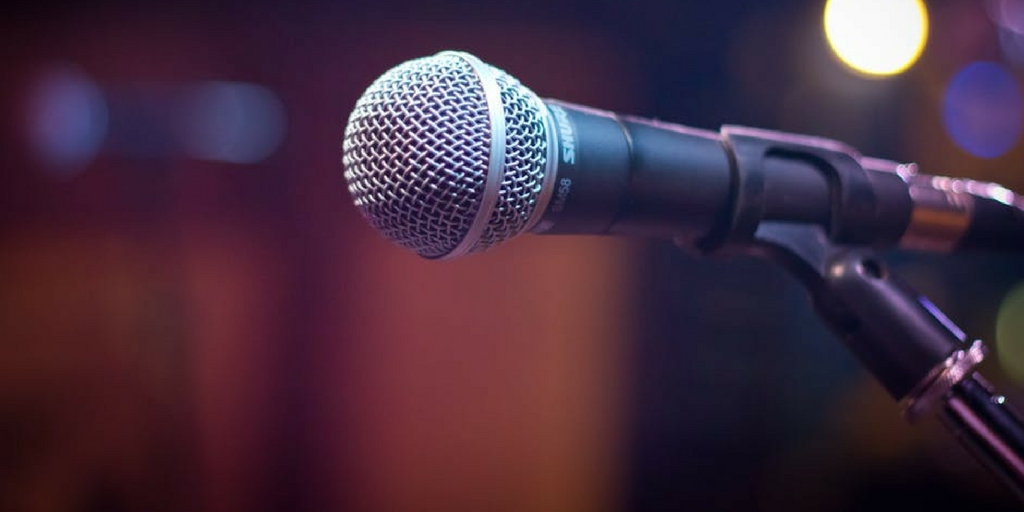 If you're looking to increase your brand awareness, and quickly, here are 10 tricks to accelerate your efforts.
If you took Psychology 101 in school (or even if you didn't), you know that people are more likely to buy from brand names they're familiar with than those they don't know. This goes for purchasing things like medicine, and for procuring components or parts as part of the supply chain.
That's why so many of our clients come to us looking to build brand awareness as one of their main goals. They want to customers to know about them — and sooner rather than later.
Particularly if your business is new, you're trying to change an existing market perception, or you have to make your marketing dollars work fast to meet a boss' deadline, you need to grow brand awareness quickly. We've got some ideas to accelerate your efforts.
10 tricks to grow brand awareness quickly
1) Instagram Stories
Instagram Stories is an on-trend platform that delivers targeted content to B2B buyers and builds brand awareness with potential customers. This feature consists of sequences of content that a user posts over a 24-hour period. Besides photos, Stories can include video and Boomerangs, seconds-long motion clips that play forwards and backwards.
2) Partner with other brands
Creating a promotional partnership with a brand that is ancillary to your role in the supply chain can be a huge boost to your brand awareness, if you choose wisely in your partnership. You benefit from its image and reputation and build collegiality.
3) Start content partnerships
Again, this is all about leveraging other people's audiences to spread the word about your brand. Reach out to the blogs or media sites your target buyers frequent to see if you can author a post for them. Invite them to guest author on your blog. Basically, create two-way content partnerships where you will ensure that your brand's name will come across the screens of target buyers.
4) Make sharing easy
This is a great way to let your successes go to work for you. Make it easy for your audience and followers to share your content with their networks. Give them sharing options for email, social media — heck, put share links on anything and everything. Social media is a powerful tool in building your brand. Don't underuse it.
5) Hold social media contests
Everybody loves to win a contest. Use your social media platforms to create contests in which followers submit a photo or video, and let other users vote for their favorites. Contestants will share the link with their networks, and your brand awareness grows exponentially.
6) Try paid social advertising
Facebook and Twitter ads are relatively cheap, and both platforms do a great job of making sure your content gets to your target audience. You can set metrics and customize your preferences for a targeted audience in a variety of ways. It's one of the most effective ways to grow brand awareness quickly with a very particular audience, though you have to pay to play.
7) Infographics
These are eye-catching and colorful ways to display interesting data and statistics, and are often overlooked for the content powerhouses they are. They're prime candidates to be shared far and wide on social media.
8) Personality
Having a memorable personality for your brand isn't just for B2C companies. While you don't need to hire the Old Spice Guy, letting your content have a voice and perspective is important. Buyers want to know they're dealing with a human being.
9) Podcasts
Starting your own industry podcast, perhaps interviewing your own executives and other industry experts, is a great way to build your brand and simultaneously develop relationships with your supply chain peers.
10) Become a resource
We've said it before and we'll say it again: Your most important asset is your knowledge and expertise, not your products and services. Content marketing is all about being a trusted resource for your audience. Ditch the blatant sales pitch in your content and think about how you can help your target buyers instead.
How do you grow brand awareness quickly?
Related posts:
Posts Tagged "Instagram Stories"
---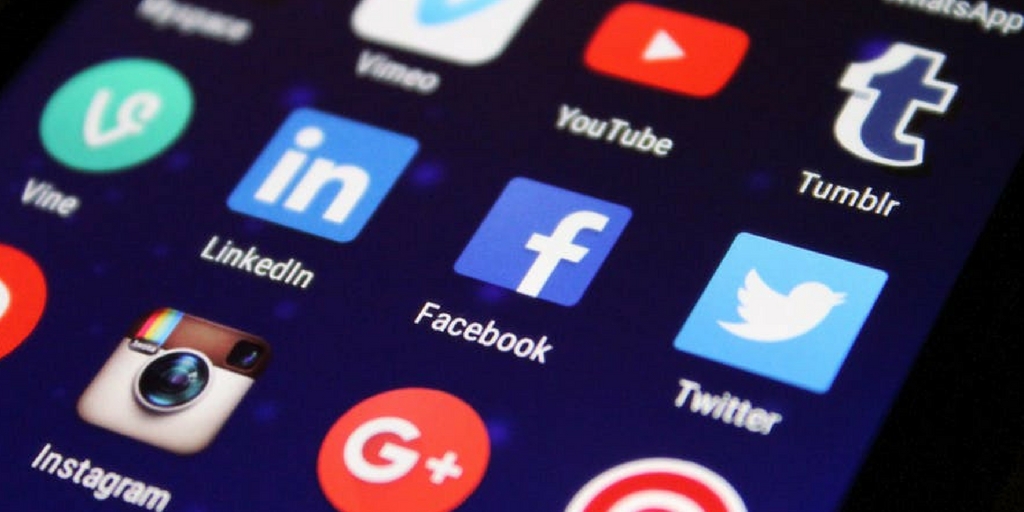 Use these 10 social media analytics tools to measure the success of your social media efforts.
Analyzing your social media performance is critical to a successful marketing effort, especially in light of recent changes to Facebook's News Feed. You need the tools to determine what's working and what isn't, as well as the best time to post your content for your target audience.
At Fronetics, we use a variety of tools to measure social media success. Here are our 10 favorite social media analytics tools.
Our 10 favorite social media analytics tools
1) Hootsuite
Hootsuite is a social media management tool that can do everything from scheduling social media posts to measuring your social media ROI. The AutoSchedule feature lets Hootsuite determine the best time to publish a post or tweet based on when similar content performed well in the past. It also considers the platform and can publish the same message at different times based on audience engagement on each particular network.
2) Google Analytics
Google Analytics is a robust analytical tool for determining how web users are interacting with your digital assets, including social media. Three custom reports (Best Days to Post on Social Media, Best Time to Post on Social Network by Hour, and the Social Media Traffic by Date and Hour) offer real-time, in-depth insight. Also, Google Analytics is free!
3) Tweriod
Tweriod, a free Twitter tool that helps you know the best time to tweet, is changing the way companies approach their marketing tweets. It will evaluate up to 1,000 of your followers and their tweeting patterns, including schedule, interests, and retweets. You then receive an analysis of when your tweets will receive the most exposure based on that data.
4) Snaplytics
If you've jumped on the Snapchat bandwagon, you probably know that Snapchat gives brands relatively little data on performance. Snaplytics gives you data on the performance of your snaps, audience growth, and more.
5) Iconosquare
This tool is specifically for Instagram. It stands out because, in addition to analysis of your normal photos and videos, it gives you insights into Instagram Stories. With higher level plans, you can also get influencer analytics as well.
6) Buzzsumo
Instead of analyzing your brand's individual social media performance, Buzzsumo takes a different approach: It looks at how content from your website performs on social media. 
7) Tailwind
Tailwind lets you track your performance on Pinterest. Although Instagram and Snapchat are getting a lot of buzz these days, users remain extremely active on Pinterest. With Tailwind, you can track trends in followers and engagement and analyze your audience.
8) SproutSocial
SproutSocial offers a customized dashboard with a quick overview of how your social media channels are performing. You also can gain deeper insight into your followers — like gender and age demographics. And you can assess your customer reach and what will work in your favor.
9) ShortStack
This social media contest app provides performance analytics, so you can determine if your efforts are working, or if you're simply giving away free merchandise.
10) TapInfluence
Influencer marketing is becoming one of the most commonly used social media tactics. TapInfluence is a complete influencer marketing platform that researches potential influencers you want to work with, as well as tracks campaign performance.
What social media analytics tools do you use?
Related posts:
Posts Tagged "Instagram Stories"
---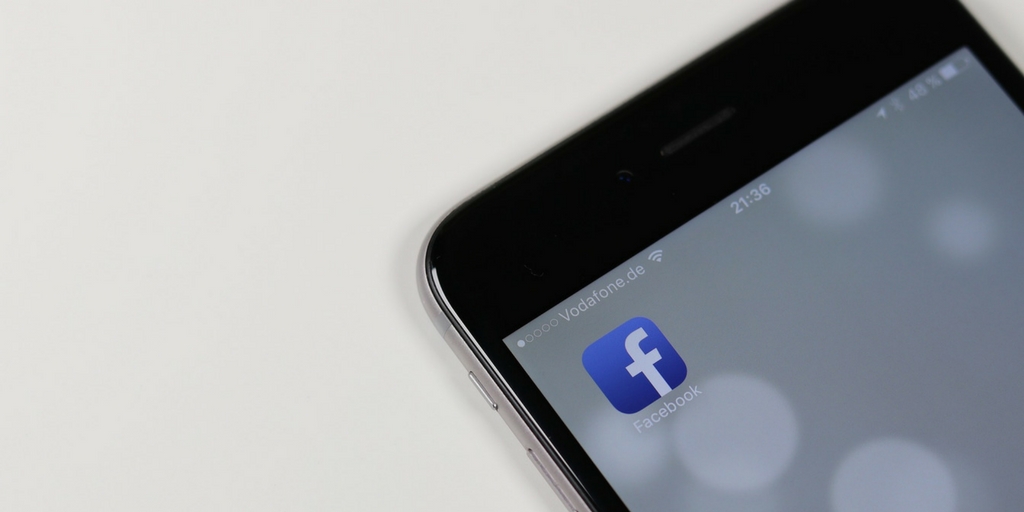 In July's social media news, platforms saw a rise in daily active users and broke records in more than one category.
Once thought to be a passing trend, social media is nowhere near slowing down in terms of growth. Next Web reported that India has taken over as the largest audience of Facebook, beating out the U.S. with over 241 million active users. Active users in India are up 27% in the past six months, twice the rate of U.S. users.
But the social media news doesn't stop there. Facebook and Instagram are topping charts with their active users. LinkedIn and Google are boosting job opportunities through new features and search capabilities. And social media monitoring platforms are adding video to their repertoire.
Here's a look at this month's social media news.
Facebook reaches over 2 billion monthly active users around the world
India isn't the only country boosting Facebook user numbers. The social media giant just celebrated having "2 billion people connecting and building communities on Facebook every month." The company thanked its users with a personalized video and Mark Zuckerberg's promise to take the global connection and use it to create a "more open and connected" world.
Instagram Stories reaches 250 million daily active users and adds live video replay
Instagram Stories continues to take over the 'stories' arena with 250 million active daily users. Snapchat, which founded the stories format, is falling far behind with only 161 million active daily users. Instagram Stories was unveiled last August and has experienced remarkable growth and success thanks to support from its sister company, Facebook. The social media platform has also introduced its newest feature, a share button with the ability to replay live videos for up to 24 hours.
Facebook tests custom audiences based on engagement with Instagram Business Profiles
Adweek reports that "Facebook is testing the ability for brands to create custom audiences based on engagement with Instagram business profiles." This new type of filtering could allow brands to create engagement audiences, people who have previously engaged with your content on Instagram. Filters could include all interactions, users that have commented on a post, or any activity within a certain time frame. Though only in the testing stages, these custom audiences could help brands create specific messaging for targeted audiences based on their interactions with a brand's Instagram page.
CrowdTangle adds video views to metrics
CrowdTangle, a social media monitoring platform for brands, has just added video views to its metrics for Facebook and Instagram. With video's increasing popularity, the company felt it was important to offer its clients a way to measure how their videos are performing. "Publishers can now easily track emerging new trends and best practices on Facebook and Instagram, as well as discover great videos and video creators, see overall video views across their industry, and benchmark themselves against competitors," CrowdTangle says.
LinkedIn creates new search to boost job opportunities
LinkedIn has created new search capabilities that make it easier for users to uncover new jobs and other professional opportunities. The new search also allows users to see the companies and job titles of the people who found them in a search, identifying opportunities that align with the user's resume. Available on your phone or desktop computer, these new features make searching jobs and hiring managers that much more accessible.
Google launches Google for Jobs
Partnering with the biggest job searching sites — like LinkedIn, Monster and CareerBuilder — Google just introduced a new initiative to allow users to find job opportunities directly through a Google search. The new search update also allows users to receive email alerts of new employment postings in real time. "When Google for Jobs launches, it will act as kind of a mega job-search engine that will let you sort through multiple career sites in one go," says Google CEO Sundar Pichai.
Related Posts
Posts Tagged "Instagram Stories"
---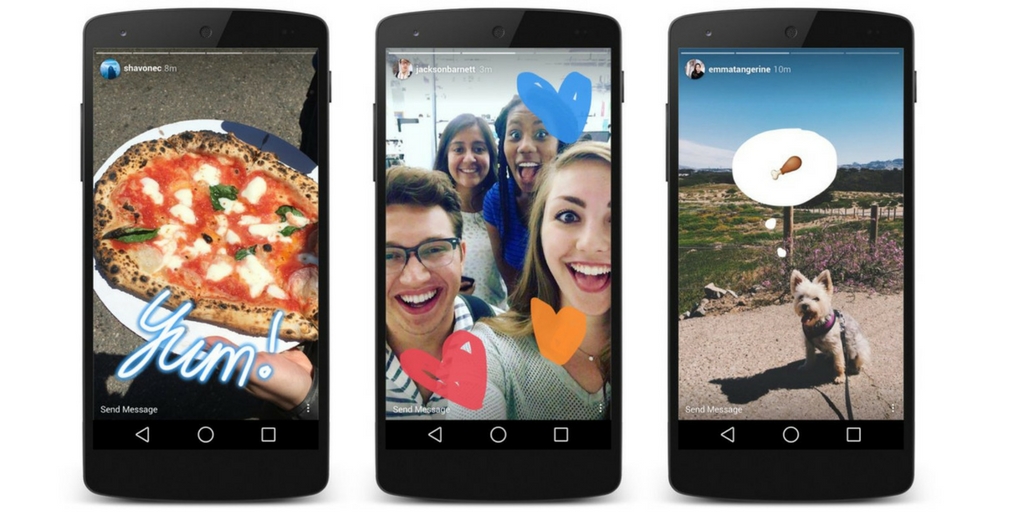 Instagram Stories offer an on-trend platform for delivering targeted content to B2B buyers and building brand awareness with potential customers.
If you haven't considered using Instagram as part of your social media marketing program, it might be time to change your mind.
As of December 2016, Instagram had over 600 million monthly active users, about half of whom are between the ages of 18 and 29. Why should supply chain and other B2B marketers pay attention to the social networking preferences and behaviors of millennials? Because 73% of millennial workers are involved in decisions to purchase products or services for their companies. Welcome to the new generation of B2B buyers.
What's more, Instagram's recently launched feature, Instagram Stories, offers marketers a new platform for content delivery that is wildly popular with this generation. But unlike other networks with short-term video-sharing opportunities (ahem, Snapchat), Stories can have a polished, professional feel that well suits B2B brands.
What are Instagram Stories?
Instagram Stories are sequences of content that a user posts to his/her Instagram account over a 24-hour period. Besides photos, Stories can include videos, live and prerecorded, as well as Boomerangs, seconds-long motion clips that play forwards and backwards. The content plays as a continuous feed, creating a narrative about the user's day — hence the term "Stories."
Users may also customize their Stories with various design tools. Swipe to explore different filters, or add customizable stickers with time, weather, location, or even holiday greetings. You can also use a drawing tool to create your own masterpiece on your photos or videos.
Audiences can view the Stories of the users they follow within the 24-hour window after they are posted. They can find users with active Stories by scrolling the user icons at the top of the app. Or users can tell their followers that they've posted a story by tagging them, which notifies them through a direct message.
How you can supply chain and B2B marketers use Stories?
Instagram Stories aren't just for friends showing friends what they've been up to. They're a creative content-delivery platform that helps build rapport with followers, grow brand awareness, and educate potential buyers.
Here are 5 ways marketers might use Instagram Stories to engage their target audiences.
1. Deliver special offers and limited sales
Take advantage of this channel of communication to give special offers to followers tuning into your Stories. The time sensitivity of the 24-hour period will urge your buyers to engage with your Story and act quickly before the offer expires.
Direct followers to a special landing page or include a code right in the Story. As Social Media Examiner puts it, "The scarcity of Instagram Stories gives them power."
JCrew's promotion of the new Jane in Pink sunglasses offers an example of the clever use of Instagram Stories. The brand posted a combination of GIFs and photos teasing the pink sunglasses before announcing that there were a mere 50 pairs available for purchase through a link in its bio. This caused half of the merchandise to sell out in two hours.
2. Sign in for a takeover
Arrange to take over the Instagram account of a partner company or customer. It's a fun way to draw attention from an existing, built-in audience. And it provides a mutually beneficial exchange of value for both parties.
As explained by media executive Gary Vaynerchuk, account takeovers offer a "backdoor approach to accessing new demographics." The strategy is about "deepening relationships, gaining exposure, hacking distribution, and raising awareness."
What's more, account takeovers don't require partners to hand over sensitive login information.  Simply send your content to your partner to upload. It's win-win situation that allows both parties to reach a new audience and share new content with ease.
3. Go behind the scenes
This is a great way to humanize your company and let you customers see and experience your brand personality. Capture candid photos of meetings. Take your followers on an adventure or an offsite task. Have a new product? Share a picture of the early designs or the production process. It's a way to get followers excited and intrigued as to what happens behind the doors of your company.
Happy Socks, a Swedish sock and underwear retailer and manufacturer, does this well. It features videos of what's going on in the office, birthday celebrations, and other candid moments.
4. Q&As
Get really personal with your customers by answering their questions via 10-second videos. One of Instagram's community managers, Jeffrey Gerson, did this and found it to be a great success. This allows your viewers to feel as though they are really being heard since they are watching you talk about their questions as opposed to just reading typed answers online. It's also a great opportunity to showcase the personalities of your employees and social media team while directly interacting with your audience.
4. At a loss? Ask your followers!
Give the people what they want — They may have some great ideas that you'd never considered. Survey your followers by posting a graphic of some options while leaving it open-ended as well. Have them respond in direct messages or comments with what they want to see from your social media. For example, Red Bull had their audience send the thumbs-up emoji in direct messages through Instagram Chat for the Story topic they most wanted to see published.
These five options provide your team with a starting point to begin exploring Instagram Stories. It's an exciting tool to add some creativity and have some fun with your social media strategy.
Related posts: