Posts Tagged "Pinterest"
---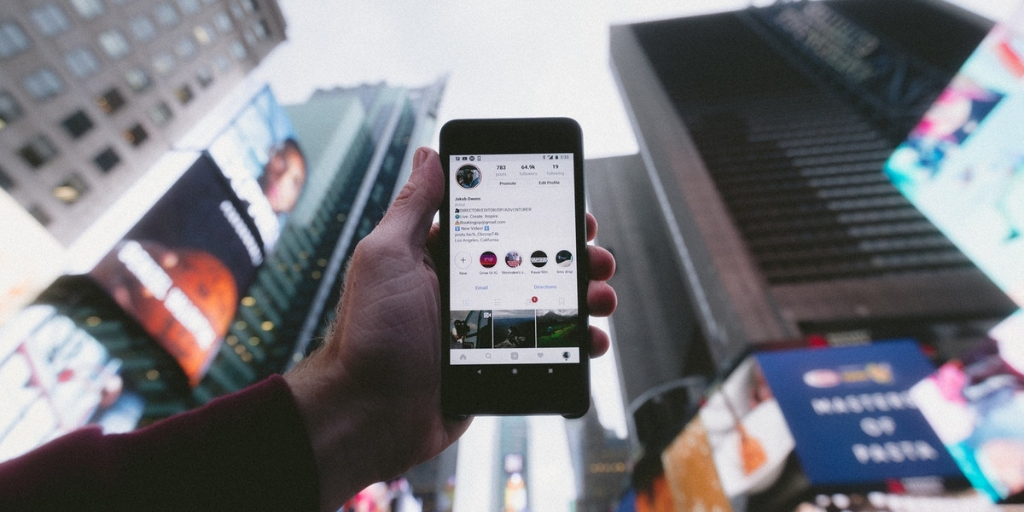 Also, this month in social media news: Twitter launches new camera tools to increase visual focus; and Pinterest introduces Catalogs and expands shopping ads.
This month on social media news, we're seeing a few trends continuing. Platforms are increasingly offering robust analytics tools to content creators in an effort to boost engagement. This time, it's Twitter rolling out a new tool that gives video publishers insights on optimal post timings. Twitter is also jumping on the "Stories" bandwagon, with its own answer to the trend: a camera feature that allows users to create images similar to Instagram and Facebook Stories.
Also this month, we're seeing good news for brands when it comes to advertising on social media. Facebook is introducing a feature for premium video advertising, while Pinterest is rolling out multiple tools to help brands sell directly from the platform. Read on for a round-up of social media news.
Social media news for March 2019
Twitter Debuts a New Analytics Tool for Video Publishers
In an effort to provide video publishers with increased data to aid in performance improvement on Twitter, the platform has released the first in a new series of publisher insights tools: Timing is Everything. According to Twitter, the tool "displays historical data showing when audiences are on Twitter watching and engaging with video. This data highlights the best time(s) to Tweet video content with an aim to maximize engagement, conversation, and viewership."
This is big news for video publishers, including content marketers. Twitter is offering key insights on one of the most important factors in determining social media marketing success: timing. Of course, increased engagement is in the platform's best interest — and it's in yours as well. Stay tuned for the release of more insight tools from Twitter in the coming weeks and months.
Facebook Announces Facebook Showcase for Premium Video Advertising
Facebook has debuted Facebook Showcase, a new premium video ad program that gives online video and TV ad buyers participating in the upfront selling cycle new opportunities to reach their target audiences on the platform. Showcase is currently available for campaigns targeting U.S. audiences and includes In-Stream Reserve, In-Stream Reserve Categories, and Sponsorships.
Facebook's announcement is another big one for advertisers. Showcase will help advertisers connect with people through premium content and unique video experiences and can help reach younger-skewing audiences that are increasingly difficult to reach on TV.
Twitter Launches New Camera Tools to Increase Visual Focus
While platforms like Facebook and Instagram are increasingly ushering users towards their respective Stories features, Twitter is introducing a camera tool which will let users capture Stories-like images, including overlays and a searchable element. In addition to bringing the platform on board with the Stories trend, it ushers in more visual content options.
Twitter is introducing a camera tool which will let users capture Stories-like images, including overlays and a searchable element.
Click To Tweet
Swiping left on your Twitter timeline from your mobile device will take you to the new camera. There you can capture an image or video, or even go Live straight from Twitter, rather than having to be routed through Periscope. Next, users have the option to add details to the image, including hashtags suggested based on location. Stickers and filters aren't here yet, but no doubt they'll be coming soon.
Pinterest Introduces Catalogs and Expands Shopping Ads
Pinterest has rolled out a series of new tools and products to help brands sell their products directly on the platform. The company has debuted Catalogs, which allows brands to upload their full product portfolios to Pinterest and easily turn each item into dynamic, shoppable product pins. In addition, Pinterest has introduced personalized shopping recommendations for style, home, beauty, and DIY boards.
The platform's rollouts are good news for brands and speaks to the company's pro-business corporate mindset: "People come to Pinterest in a shopping mindset open to discovering products, which creates a great connection between Pinners and businesses. Pinners are looking for inspiration, and brands help make that inspiration a reality."
What other social media news has your attention this month?
Related posts:
Posts Tagged "Pinterest"
---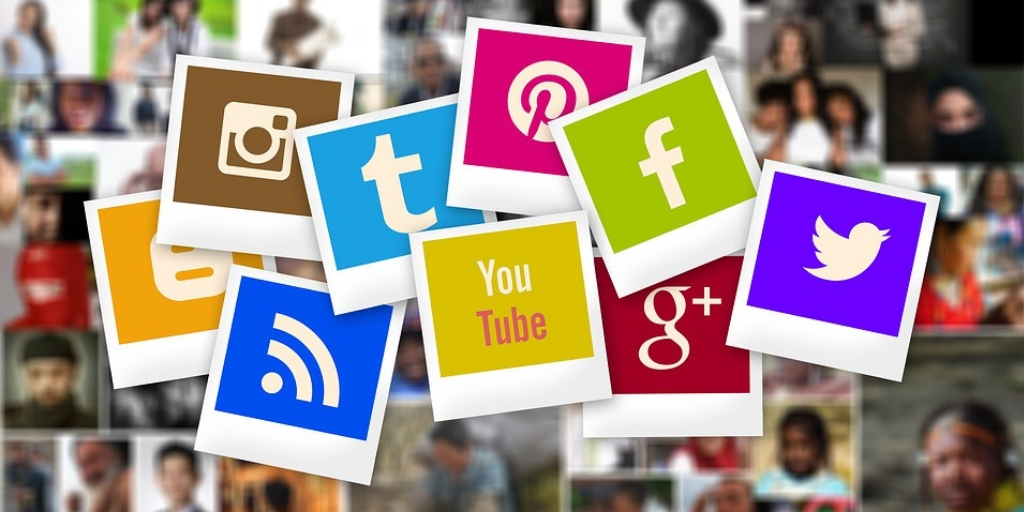 Also in social media news, November 2018: Instagram tests options to promote stories on business pages, Pinterest unveils updates to self-serve ad tools, and Facebook tests advanced analytics for Instagram.
November was the month of social media updates and the development of new tools aimed at helping brands. Though Facebook has vowed to boost content for individuals – think posts from friends and family – they are also making significant strides in helping businesses gain reach and increase engagement after a slow start to the calendar year.
For example, Instagram tested options to help promote Stories on Business pages. What does this mean for your company? Soon brands will have the ability to get Stories in front of new audiences, increasing followers and engagement. Building lasting relationships with prospects on social media means presenting your brand in a visually engaging way while linking them to useful and relevant information.
Building lasting relationships with prospects on social media means presenting your brand in a visually engaging way while linking them to useful and relevant information.
Click To Tweet
Here's your social media news for November 2018.
Facebook announces third-quarter earnings report
Facebook just revealed it has 1.49 billion daily active users in its quarterly earnings report. When you combine Facebook, Messenger, Instagram, and Whatsapp, monthly active users total 2.6 billion. Though these numbers are the highest of any social media platform, Facebook significantly dropped active users in Europe last quarter.
Mark Zuckerberg, Facebook CEO, noted a growing shift in social media engagement including an increased focus on private messaging and stories. Another shift? Video. "We're seeing video grow dramatically across the ecosystem, and while Watch is now growing very quickly, we're well behind YouTube and still working to make this a unique people-centric experience." writes Zuckerberg. Facebook will also continue to improve safety and security measures to address increased threats.
YouTube premieres now available to all users
YouTube premieres is a feature that lets you and your viewers watch and experience a new video together, much like a movie or TV show premiere. Premiering your video allows you to schedule a video upload and to create buzz around the video with a shareable watch page. Premieres originally debuted to specific creators but is now available to all users. Businesses can invite fans to use Live Chat as it counts down to the premiere of a new video that users can watch together while answering questions and responding to comments.
LinkedIn offers new integration tool with Google Campaign Manager
LinkedIn announced a measurement integration tool with Google Campaign Manager, a part of Google Marketing Platform. This new tool allows businesses to see LinkedIn ad performance alongside other paid advertising, and get attribution for LinkedIn ads across all impressions and interactions. "Earlier this year, we launched this integration for a few ad formats, but today – we are launching it for Sponsored Content," writes LinkedIn.
Instagram tests Promote: a new way to share Stories on business pages
Instagram is giving businesses a new way to share Stories without much effort. Promote, a new ad type, allows admins to "auto-target users similar to their followers, specific locations, or use all of Instagram's targeting parameters to inject their stories into the queue of more users." The ads will also link back to a business's Instagram profile or webpage. Instagram confirmed to TechCrunch that Promote for Stories is similar to Facebook's Boost option that lets businesses pay to show their posts to more users instantly.
Facebook tests advanced analytics for Instagram
Facebook introduced Instagram Analytics, a new part of Facebook Analytics. With Instagram Insights, businesses can already see how audiences interact with posts and Stories, but what happens next and what does that mean for your business? Now with Instagram Analytics, businesses can track "lifetime value and retention rates for people who do or don't interact with their content and create audience segments to see if people who commented on a particular post generate more value for them." They can also analyze how audiences overlap with website visitors and Facebook followers.
Pinterest updates self-serve ad tools
Pinterest is working to make it easier for brands to reach the right audiences with their ads. In October, Pinterest unveiled updates to its Self-Serve Ads Manager to streamline the campaign creation process and give companies tools to track their progress on the app. "Over the past year, we've used your feedback to redesign our ad tools so businesses on Pinterest can define and size audiences, create ads and pull reports with ease." The new features are currently available in English-speaking markets with a Pinterest business profile.
Related posts:
Posts Tagged "Pinterest"
---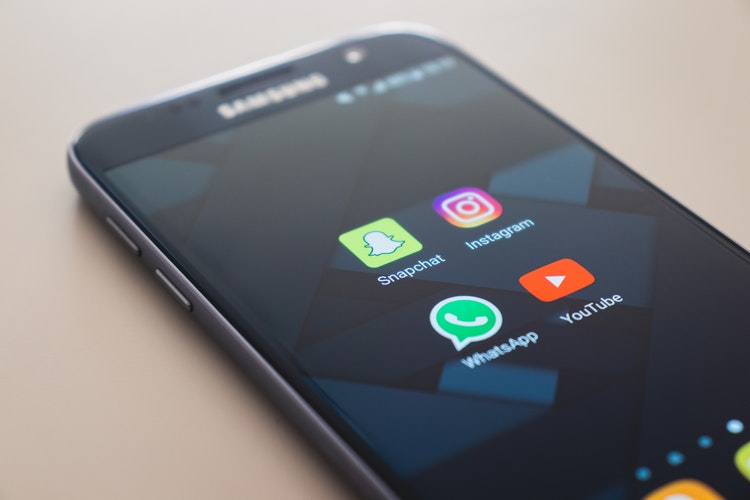 Also in social media news May 2018: Pinterest gives businesses more control over how users view their content, Snapchat offers skip-free ads, and Facebook is re-opening application reviews and chatbot development.
At the beginning of May, Facebook hosted its annual developer conference, Facebook F8. This year's keynote speaker, CEO Mark Zuckerberg, focused on rallying developers to continue building for his platform, despite the recent controversies.
Facebook also used its annual conference to kick off some new initiatives, including:
Clear History: a new privacy feature allowing users to delete data Facebook has collected from sites and apps that use its ads and analytics tool. This will allow users to scrub some of their browsing history from Facebook's data store.
Instagram's new video chat: Instagram's messaging has lacked video chat capabilities, until now. The new feature was created to win over users who currently prefer Snapchat for video chat.
Translation abilities on Messenger: Facebook is slowly integrating translation abilities for Messenger, starting with English to Spanish translation, with hopes to expand to other languages in the future.
Clearly WhatsApp is doing something right, announcing their stories feature, WhatsApp Status, officially reached 450 million daily active users.
Click To Tweet
But Facebook isn't the only social media giant looking to gain new traction with users. WhatsApp, Snapchat, and even Pinterest have been making changes to increase user engagement. And clearly WhatsApp is doing something right, announcing their stories feature, WhatsApp Status, officially reached 450 million daily active users. This is a tough reality for Snapchat, who previously dominated the video stories space, but now only has a fraction of the daily users as WhatsApp.
Here's your social media news for May 2018.
Marketers prepare for European Union's GDPR laws
The European Union's General Data Protection Regulation (GDPR) is a new set of laws that provide "greater protection for consumers' privacy and set strict guidelines on how personal information is collected, stored, and used." These radical new laws will dramatically affect the way user data is collected and stored by businesses in Europe, including U.S. companies that do business abroad. The laws officially go into effect on May 25, 2018, nearly two years after they were initially passed by the Parliament. Fronetics is staying on top of these changes and will provide updates on any changes that occur.
Facebook clarifies advertising processes and data practices
At Facebook's F8 conference, the platform explained the basics of how Facebook advertising works and answered tough questions about its advertising practices. Vice President of Ads, Rob Goldman, writes "We do not tell advertisers who you are or sell your information to anyone. That has always been true. We think relevant advertising and privacy aren't in conflict, and we're committed to doing both well." He also highlighted how users can control, manage, and even delete their data from the site to opt out of ads.
Snapchat tests 6-second unskippable ads
On May 15, Snapchat started running six-second unskippable ads on select Snapchat shows. Once reluctant to run ads on their app, Snapchat is opening up to the idea after a tough year since becoming publicly traded. The new ad format called, yes, Commericals is hoping to boost advertising revenue and increase business opportunities.
Pinterest rolls out new business profile and insights
Pinterest just announced its new business profile that allows brands to "highlight the content that they want customers to see first such as their latest pins, specific boards, or most recent Pinterest activity on their site." The new feature also allows brands to create statistics reports, including the total number of people who saw or shared your pins in the past month. These new changes are expected to go live in the next couple of months.
Facebook reopens app review process
In light of the Cambridge Analytical scandal, Facebook had stopped all application review and chatbot development efforts to focus on its privacy and data policies. But they have officially reopened the app review process "after making some changes to make it more comprehensive and grounded on ensuring that each of [its] APIs creates value for people, is transparent, and builds trust." The improvements to Facebook's platform policies and programs hope to encourage continued use of its products, including chatbots.
Instagram experiments with improved explore section
Not far off from Facebook's tried, and failed, Explore Feed, Instagram is now testing a redesigned Explore tab for users to discover new content and organize that content into relevant topic channels. The new tool "is still personalized for you, but the content is now organized into topic channels, so you can browse across your interests and go deeper on any area you'd like." The Explore tab will be available in the next few weeks.
Instagram adds improved tools for businesses to connect with customers
Instagram is adding the ability for businesses to receive new messages from customers. Originally these messages were filed into a pending folder and now they'll be available directly in a business' inbox. The app is also added improved call-to-action buttons, "which allow users to complete transactions through popular third-party partners without having to leave Instagram."  Additional features include the ability for businesses to star and filter customer messages.
Related posts:
Posts Tagged "Pinterest"
---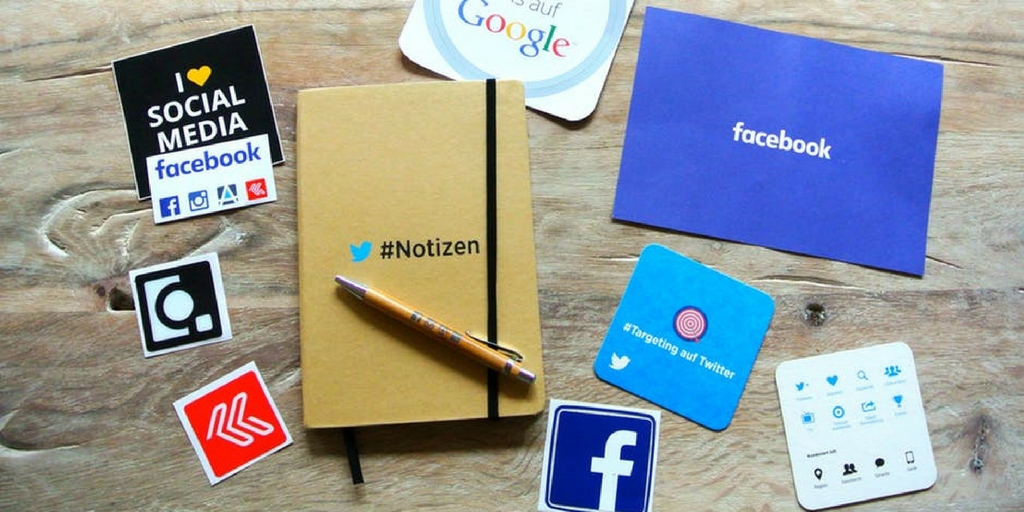 When it comes to social media news in August 2017, the words of Kanye West, "stronger, better, faster, stronger," have never been truer.
August has seen a continued push to get more information to more people in real time. Pinterest is introducing mobile ads. YouTube is adding sharing and chat features to the app. Google is developing new software to rival Snapchat. And, of course, the social media giant Facebook is always working on new improvements to dominate its competitors.
Facebook Tests Custom Audiences Based on Interactions with Event Pages
Brands will soon have the ability to create custom audience groups based on visitors' interactions with the brand's event pages. Facebook has confirmed that brands will be able to choose custom audiences made up of users who responded to any event on their pages or to specific events, and they will also be able to include users who RSVPed as going, interested, or both. Though only in its testing phase, these initial companies have been able to create audience groups based on interactions within the past 180 days.
Google Developing Rival to Snapchat Discover Feature
Back in 2016, Snapchat introduced 'Discover,' which allowed users to view news in the form of Snapchat Stories. At the time, this new technology allowed social media to combine news and television in short videos. Now Google wants a piece of the action. Google is working to allow publishers the ability to create media-oriented content. "The new publisher technology, called 'Stamp,' represents an escalation in the competition between tech platforms for publisher partnerships and access to media content, which they need to drive user engagement," writes Erik Sass for Media Post.
Pinterest Rolls Out Mobile Video Ads to All Advertisers
Initially introduced a year ago to a limited amount of Pinterest advertisers, now all advertisers will have the ability to create mobile video ads. Using auto-play, the new type of promoted videos will begin playing as soon as users scroll across a brand's feed and will also auto-play in Pinterest's search results. Jenny Chiu, head of partnerships at Pinterest, said in a blog post, "Your Promoted Video sparks into action the moment a Pinner scrolls across it in their feed — no need to hit play. They can just sit back and watch your video unfold. And unlike on other platforms, where ads interrupt people as they're trying to enjoy posts from friends, on Pinterest, people are actually looking for videos that inspire them to give ideas a try."
Twitter Tests New Feature that Allows Brands to Automate Their Promotional Tweets
Twitter is in the initial testing of having brands pay ($99) to have their tweets automatically promoted on its app. Brands can tweet as they normally would, and the social network will automatically promote some of those tweets, but brands cannot customize which tweets are promoted. Twitter will create bi-weekly reports that will include information on audience insights, user growth and new user engagement. Companies were able to sign up on Twitter's homepage to try to land a spot in the beta testing, which is now completely full. Stay tuned to see if Twitter rolls out this new feature to all users.
LinkedIn Rolls Out Quick Access to Samsung Users
LinkedIn and Samsung have teamed up to create the ultimate user experience. Now Samsung Galaxy S8 and S8+ owners can have access to LinkedIn's content and calendar experience. Using Bixby, Samsung's digital assistant, users can easily access LinkedIn's Trending Storylines that include top news stories and scheduling details through My Schedule notifications.
YouTube Adds Chat and Sharing Features to Mobile App
YouTube has been working on ways to make sharing videos easier than ever. With the newest app features, users can share videos directly through the mobile app, as well as chat with other viewers in real time. YouTube announced on its blog, "Not only can you share and receive videos in the app, you can also chat about them right on YouTube, reply with another video, invite others to the conversation, and more. We think it'll make sharing easier, faster and more fun on your phone. And if you want to continue sharing videos through other apps, you can still do that too."
Related posts:
Posts Tagged "Pinterest"
---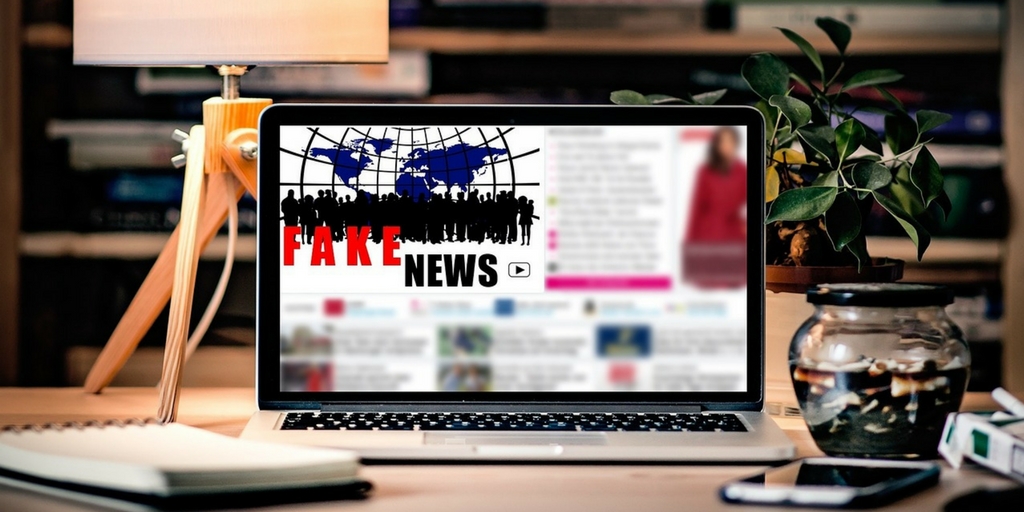 In this month's social media news, Facebook cracks down on misleading content, while Snapchat and Pinterest appeal to advertisers.
If you sense that the competition between social media networks for users and advertisers is heating up, you're not alone. This month, Facebook continues its quest to cut down on the sharing of false information and misleading content while launching better lead-tracking tools for ads. Twitter moves to protect user privacy by updating its terms and conditions. And exciting new technology launches at Google, Pinterest, and Snapchat.
Here's the latest social media news for the supply chain.
Facebook reduces links to low-quality web pages and misleading ads
After months refining its News Feed algorithm and ads, Facebook announced another update to weed out false information and spam in a blog post: "We reviewed hundreds of thousands of web pages linked from Facebook to identify those that contain little substantive content and have a large number of disruptive, shocking or malicious ads. We then used artificial intelligence to understand whether new web pages shared on Facebook have similar characteristics. So if we determine a post might link to these types of low-quality web pages, it may show up lower in people's feeds and may not be eligible to be an ad. This way people can see fewer misleading posts and more informative posts."
As changes roll out gradually in the coming months, publishers with high-quality landing page experiences might notice an increase in traffic, while those with negative experiences will see a decline. Businesses looking to improve their web experiences can read the full Facebook Business post and visit the Help Center for tips.
See also:
Twitter updates opt-out process
Twitter is helping users weed out irrelevant personalized ads and protect their privacy. The Twitter website tag will now "rely on the Digital Advertising Alliance's consumer choice tool and other ways to opt-out described here." Site owners must update the privacy policy to notify their users of this new opt-out process.
Google unveils Google Lens
Google's latest product, Google Lens, will leverage computer vision and AI technology to enable smartphone cameras to not only see, but to understand what it's seeing to help users. For example, if you take a photo of the login information on the sticker on your router, the lens will identify the action by offering to connect you to the Wi-Fi, using the photo of the network name and password.
Snapchat reaches 166 million daily active users, rolls out limitless snaps, adds ad lenses and geofilters
In its first quarterly earnings report since going public in March, Snap Inc. announced that its daily active user (DAUs) base grew to 166 million in Q1 2017. Additionally, the Snapchat app released four new creative tools:
Infinity timer setting: This option eliminates the 10-second time limit and allows your videos to play as long as you like. The snap then erases when closed.

Looping: Users can choose to have their photos or videos loop indefinitely until viewers close the snap.

Magic eraser: Users can select and remove objects from snaps.

Emoji drawings: Users can now draw with emojis using the pen tool.
Ad partners also have three new creative tools at their disposal:
World Lenses

are an extension on Snapchat's Sponsored Lens, which already let advertisers turn users' selfies into ads. Sponsored World Lenses allow advertisers to create content for the rest of the photo beyond the face, like floating 2-D or 3-D objects.

Audience Lenses

let advertisers buy a guaranteed number of Lens impressions for a specific audience. This includes those that are targeted by demographics like age and gender, as well as those identified as falling in one of Snapchat's Lifestyle categories.

Smart Geofilters

automatically add location information or other real-time information to a nationwide or chain Geofilter. This ad type allows users to activate branded overlays that appear when they swipe left or right on the camera.
Pinterest applies visual search technology to ads
Pinterest announced that it's now leveraging the technology behind its newly released visual discovery tools — Shop the Look, Instant Ideas and Lens beta — to make Promoted Pins even more effective. Machine learning allows the platform to identify what is most relevant to a user based on the images s/he pins. For example, if the user pins images of blue, formal, A-line dresses, Pinterest will begin to show similar images in that user's feed. The same technology will now be applied to ad content. "We help people find your ads in the very same way, connecting people to products they like the looks of, but don't quite have the vocabulary to describe. As a result, your ads feel more relevant, and they can reach audiences you may not have considered before."
Not sure how to use Pinterest's advertising tools? Check out these 4 free webinars for businesses.
Facebook enables targeting to users who have saved posts, adds offline conversion solution for lead ads
Facebook page admins can now see the number of saves for each page post, then "create custom audiences of people who have saved [their] posts and retarget them with different content."
Additionally, Facebook is now allowing businesses to connect their CRM, point of sale, or even their call-center systems to their Facebook ad campaigns to help advertisers monitor which of their lead ads drive those business results. This is huge for advertisers who have been trying to attribute conversions from lead ads based on offline activity.
Ellen, Ludacris, Katy Perry and more to star on YouTube's exclusive new shows
YouTube announced plans to launch seven new "star-studded" shows, exclusively premiering on the video platform "beginning later this year." Stars include Kevin Hart, Rhett and Link, Ellen DeGeneres, Katy Perry, the Slow Mo Guys, Demi Lovato, and Ludacris. The shows will be fully ad-supported and thus free to watch.
Facebook releases "Latest Conversations" feature
Facebook's new Latest Conversations feature shows timely topics that many members across the network are discussing in its search results. It appears in its own section of the search results and includes a running count of how many people are talking about the topic at the moment. This feature is currently only available on the mobile app.
Related posts: